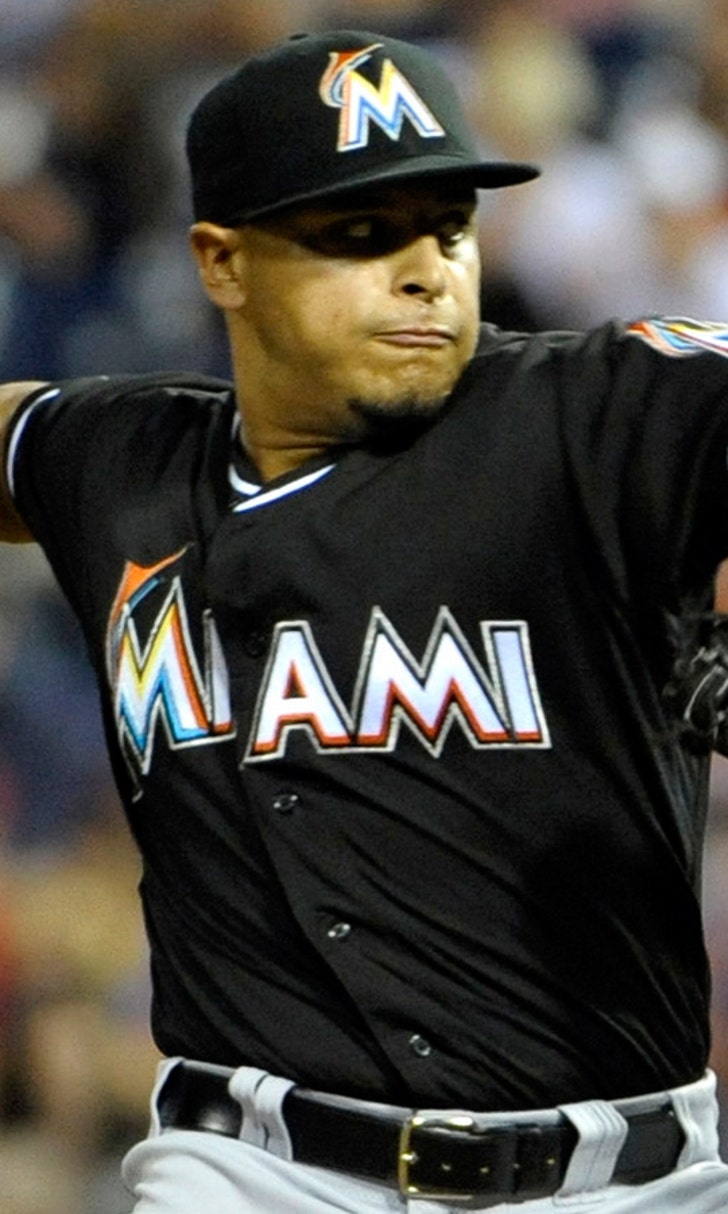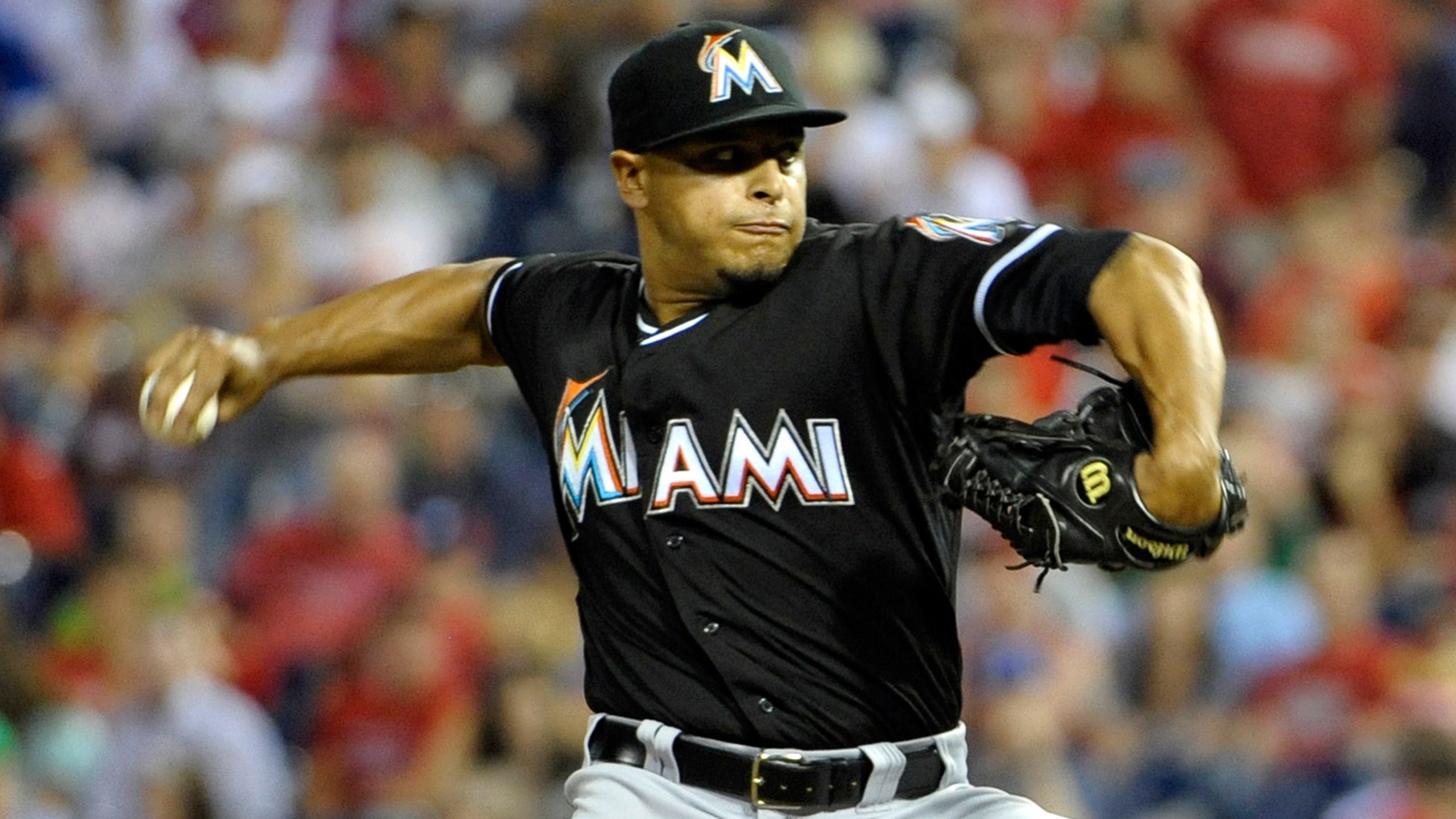 Marlins notes: A.J. Ramos likely headed to disabled list
BY foxsports • July 1, 2014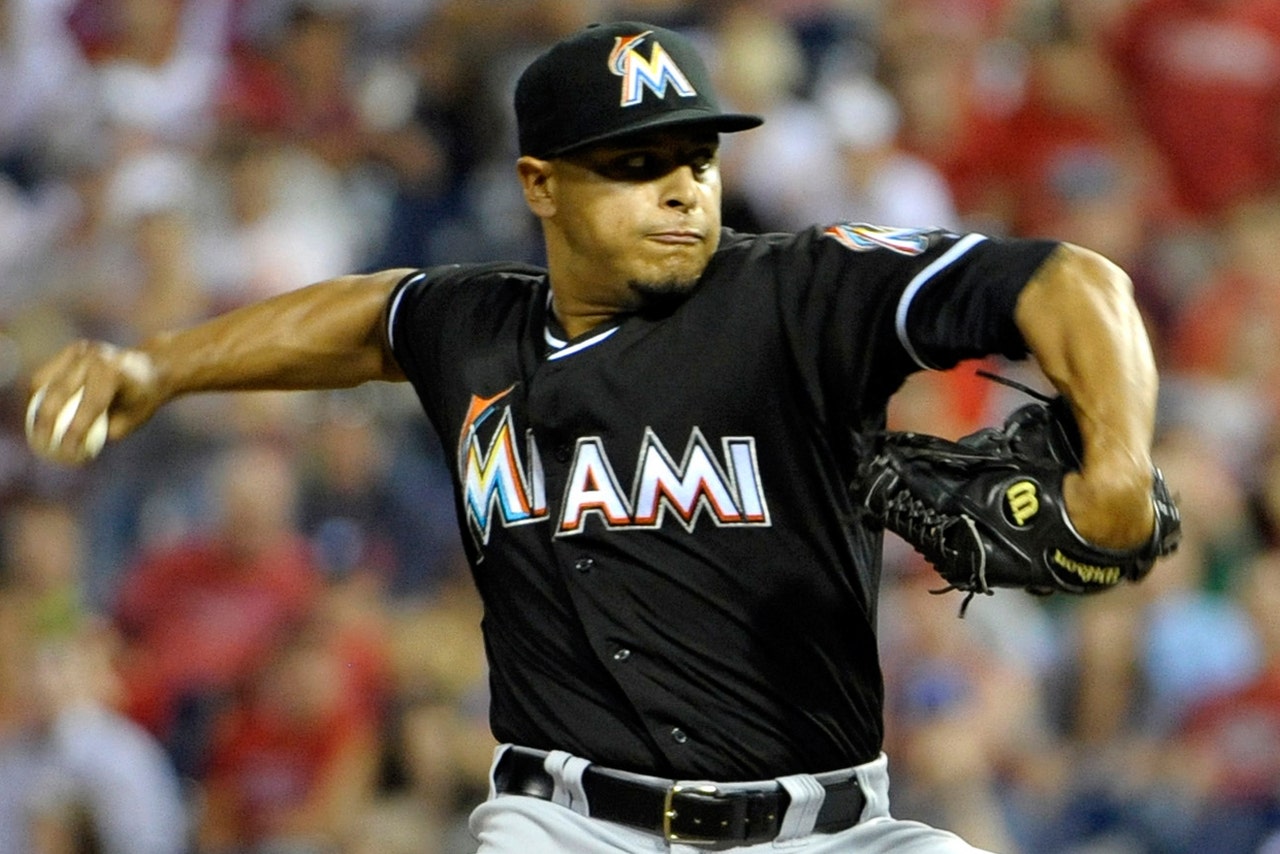 MIAMI -- Miami Marlins right-handed reliever A.J. Ramos is likely headed to the 15-day disabled list with shoulder inflammation, according to manager Mike Redmond.
Ramos, who tossed a career-high 50 pitches in Thursday's 14-inning loss to the Philadelphia Phillies, has not appeared in a game since for precautionary reasons. An MRI revealed the inflammation.
"He was a little bit sore, so we tried to protect him and keep him from pitching and hoping that he'd feel better," Redmond said. "He played catch (Tuesday) and it still wasn't feeling 100 percent, so he's probably headed to the DL. We're trying to avoid that, but it looks like as of right now that he's probably headed to the DL to get a little more rest and make sure he's 100 percent."
The 27-year-old had thrown in four of five games, amassing 78 pitches. His previous career high in a game was 43 June 15, 2013, against the St. Louis Cardinals over two innings of work. This season, he got to 33 pitches against the Pittsburgh Pirates on June 15.
During the outing in Philadelphia, righty Chris Hatcher came in for Ramos, who couldn't finish out his second frame in the 11th. He had allowed one hit and issued three walks with a strikeout.
"You can see when they took me out of the game I was mad because I wanted to finish the inning, didn't finish my job," Ramos said. "I was definitely not thinking about injury or anything just trying to get people out."
Ramos is 4-0 with a 2.17 ERA in 39 outings, striking out 42 and walking 29 in 37 1/3 innings. With him headed to the DL, the Marlins will call up a position player as the corresponding move. Miami already has 13 pitchers on staff on the 25-man roster.
Redmond said he is optimistic Ramos will only need the 15 days, though he always hopes that with each of his players.
Miami's bullpen entered Tuesday's series opener with the second-most innings (266 1/3) in the National League and third in the majors.
"Talking to him he felt like he could grind it out if we really needed to but the important thing is for him to be healthy and 100 percent," Redmond said. "As we've seen this first half so far we've leaned on that bullpen pretty heavily and those guys have answered the bell. We need to take care of him in the long haul and we need him. He's going to be huge for us in the second half.
"Because of the competitor he is and how much he means to our team we're willing to give him as much time as we can. It just hasn't responded like it has in five days. It's definitely the smart move and he understands that and importance of him feeling good in his arm."
FURCAL UPDATE
After sustaining a left hamstring strain running out a double play on June 22, doctors told second baseman Rafael Furcal six weeks recovery time.
Furcal said the ligament got out of the bone of one of his smaller hamstrings, the one used to repair ACLs. Since the injury, he has been receiving treatment as well as stretching, running on the bike and using a treadmill.
The 36-year-old was reinstated from the 60-day DL in June, but played in just nine games before this latest injury. He battled through hamstring and groin strains during the spring and rehab games.
"I'm very positive," Furcal said. "They think six weeks but every day I think I get better and better and less than that. I'm very optimistic."
YOU'RE AN ALL STAR?
Slugger Giancarlo Stanton remained fourth in the NL outfield voting for this month's All-Star Game.
Stanton (2,681,019) is behind Pittsburgh Pirates' Andrew McCutchen (3,173,810), Milwaukee Brewers' Carlos Gomez (3,169,748) and Los Angeles Dodgers' Yasiel Puig (3,001,907).
Voting ends Thursday at 11:59 p.m. ET and the rosters will be revealed at 7 p.m. Sunday. The Midsummer Classic will be held July 15 at Target Field, home of the Minnesota Twins.
"I heard that," Redmond said. "Got to keep going, get some more votes. I told my kids to step it up. I think they took a day off from voting. This guy's having an unbelievable year and so happy for him. ... We need to get him in that starting lineup. He deserves that."
You can follow Christina De Nicola on Twitter @CDeNicola13 or email her at cdenicola13@gmail.com.
---