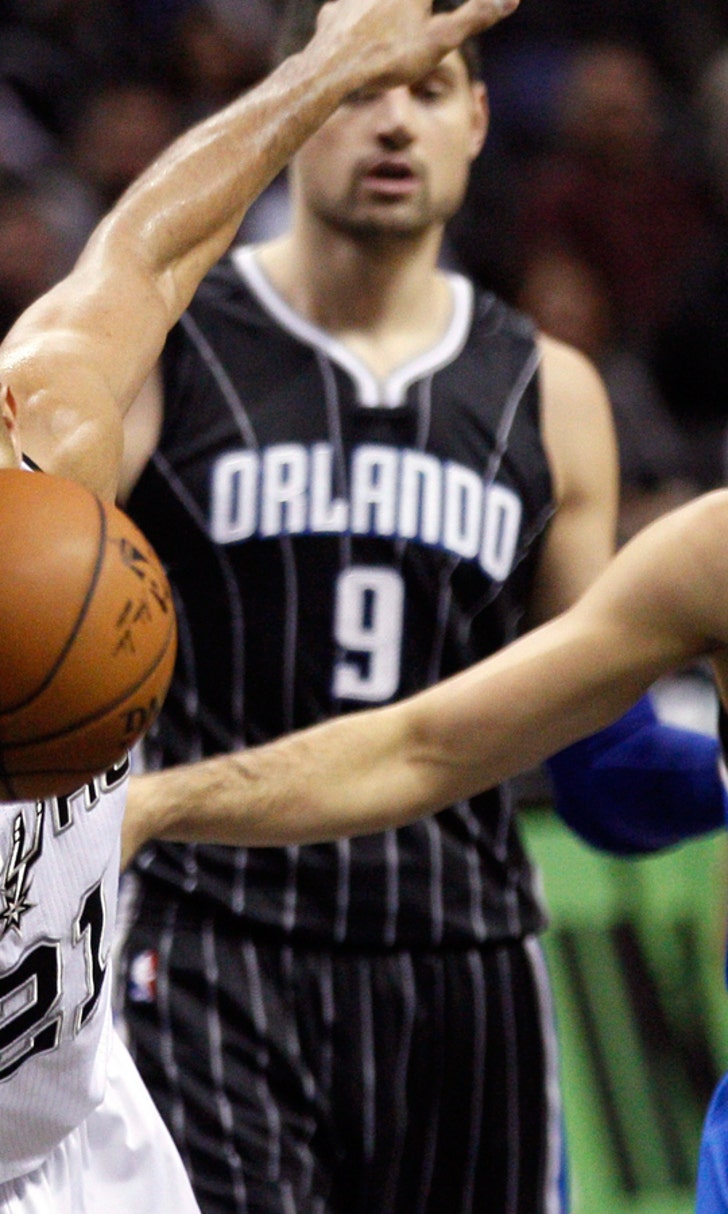 Magic Musings: Orlando's solid all-around effort can't hold off Spurs
BY foxsports • February 4, 2015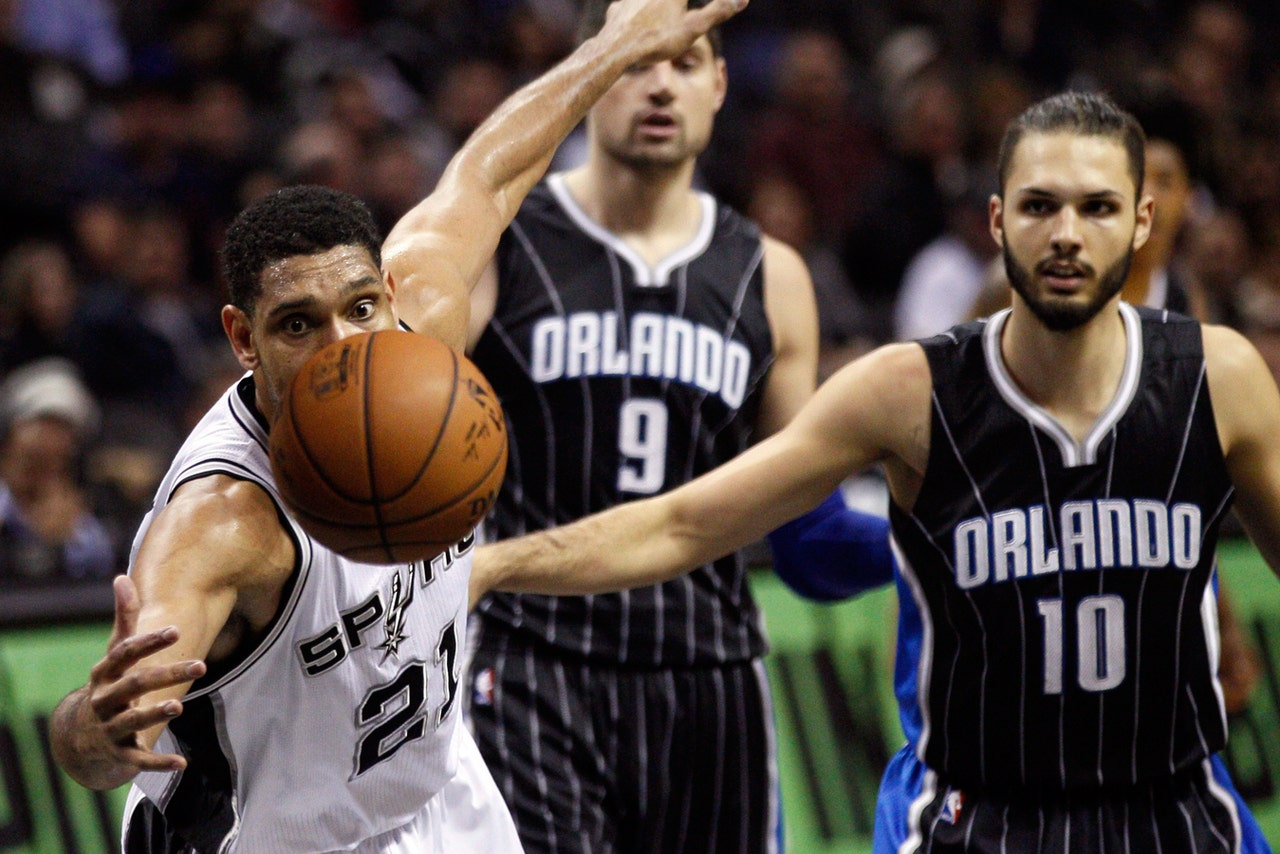 The Orlando Magic played as well as a team on a nine-game losing streak facing the defending NBA champions possibly could have Wednesday night.
And it still wasn't good enough.
Despite shooting 50 percent from the floor and placing all five starters in double figures for the first time in the same game since Nov. 17, the Magic fell 110-103 to the San Antonio Spurs.
The Spurs connected on more than half of their shots and knocked down 14 3-pointers in becoming the 14th consecutive Magic opponent to top the 100-point mark. It's the longest such streak against the Magic since 1990, which encompassed the final 35 games of their very first season.
The defeat also meant the Magic have their eighth losing streak of at least 10 games in franchise history and the fourth in the past three years. But the game began auspiciously, as the Magic hit nine of their first 13 shots in taking a 25-14 lead.
A lineup that included Evan Fournier starting in place of Aaron Gordon pushed the pace and scored repeatedly in the paint. Not until later did the Magic rely more on the 3-point shot.
After struggling of late from that distance, the Magic finished 10 of 21 from long range. Tobias Harris knocked down three of them on his way to a 23-point outing.
Nikola Vucevic recorded yet another double-double with 25 points and 13 rebounds, as both Victor Oladipo and Elfrid Payton finished with 14 points. Payton was named earlier in the day as the Eastern Conference Rookie of the Month for January.
The Magic haven't beaten the Spurs since December 2010 and are 1-8 at San Antonio since April 2006 and 4-23 there lifetime.
THE TURNING POINT
After a basket by Oladipo off an inbound play cut the Spurs' lead to 105-103 with less than 40 seconds remaining, Tony Parker's 3-pointer from the corner gave them some breathing room.
THE DIFFERENCE MAKER
Tim Duncan didn't look like someone about to turn 39 in April, as he led the Spurs in scoring (26) and rebounding (10).
STAT OF THE GAME
The Spurs' bench outscored the Magic's non-starters 41-17, including 13 points from Manu Ginobili and 11 from Marco Belinelli in his first game back from a strained left groin.
WHAT'S NEXT
Friday night vs. Los Angeles Lakers, 7 p.m.
You can follow Ken Hornack on Twitter @HornackFSFla or email him at khornack32176@gmail.com.
---