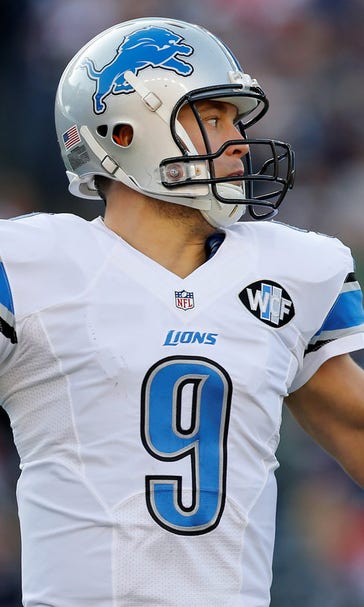 Lions' offense inept in loss to Patriots
BY foxsports • November 23, 2014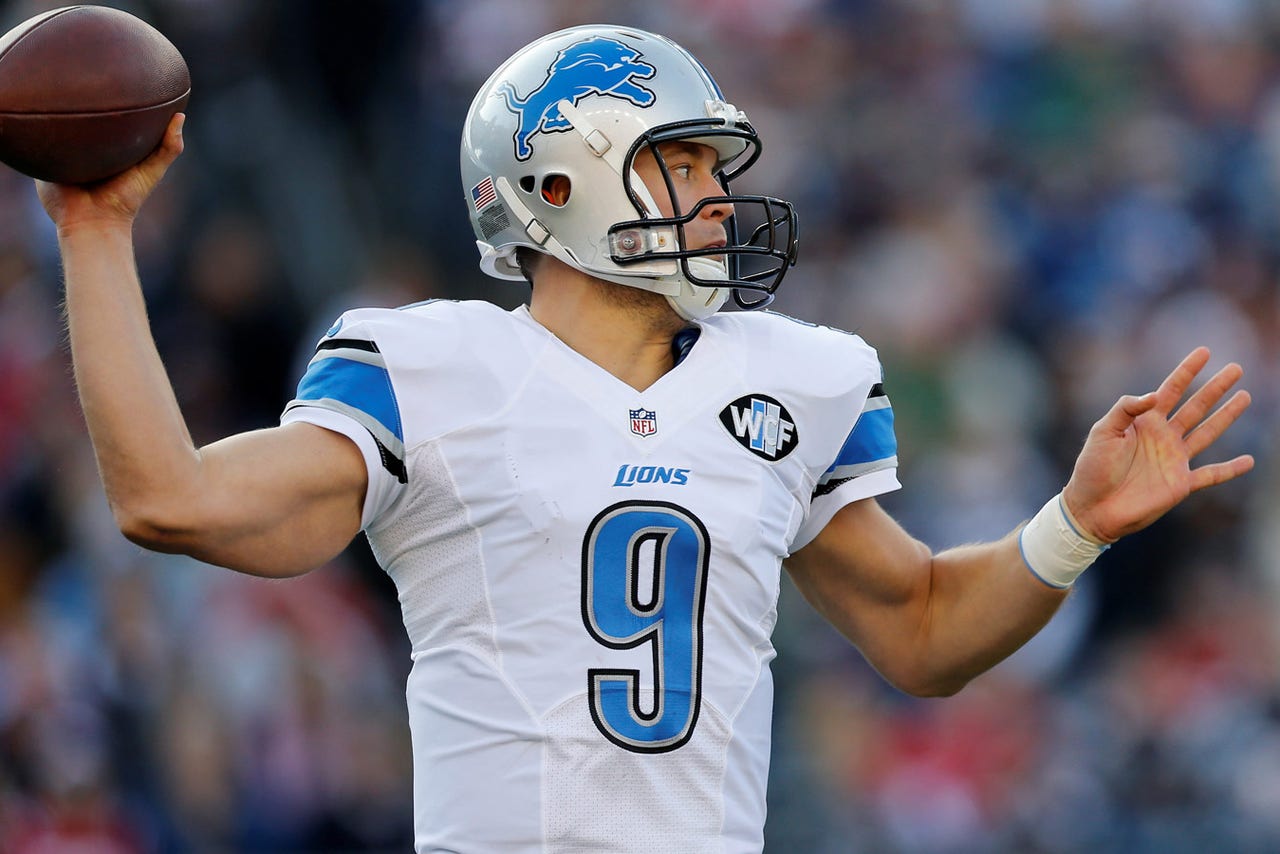 The Detroit Lions failed again to prove they're a legitimate contender by beating -- or even scoring a touchdown -- against one of the league's top teams.
Instead, they were exposed Sunday in a 34-9 loss at New England, just like they were a week earlier in Arizona, only a lot worse this time.
The Lions had previously allowed no more than 24 points in a game, but that's what the Patriots had scored by halftime.
It's inevitably going to lead to suggestions that the Lions are a fraud, despite their 7-2 start going into those back-to-back tough road games.
Fortunately for Detroit, the schedule eases up now with three straight home games against Chicago, Tampa Bay and Minnesota, all of whom have losing records. Maybe the Lions will finally get into the end zone, which they haven't done for the last eight quarters. 
There's not much time to regroup, however, with the Bears, who have won two straight, coming to town Thursday for the traditional Thanksgiving game.
The loss dropped the Lions (7-4) into second place in the NFC North, a game behind the Green Bay Packers (8-3), who have won seven of eight since losing in Detroit on September 21.
Quarterback Matthew Stafford completed just 39.1-percent of his passes (18 of 46), the worst percentage he's had in 72 career games in the NFL.
It wasn't all his fault, though. Stafford's offensive line, which has been a disappointment all season, didn't protect him very well again, and his receivers, even Calvin Johnson, dropped several passes.
"I think there was times where we moved the ball decently but we couldn't finish and we were kicking field goals when they were scoring touchdowns," Lions coach Jim Caldwell said during his post-game radio show. "We just didn't execute quite as well as we're capable of doing."
Former Michigan quarterback Tom Brady, who made his NFL debut 14 years ago to the day against the Lions, led the Patriots to their seventh straight victory. Brady completed 38-of-53 for 349 yards and two touchdowns.
Special teams played a role in getting the rout started. Patriots punter Ryan Allen scooped up a short-hop snap in his end zone, which could have resulted in a safety, touchdown or great field position for the Lions, and boomed a 65-yarder in the first quarter to get his team out of danger. Danny Amendola then broke an 81-yard kick return to set up a touchdown, which gave the Patriots a 14-6 lead early in the second quarter.
While the Lions' top-ranked defense failed to get a sack for the second consecutive week and fell apart against one of the league's most explosive offenses, the complete ineptness of the offense remains the biggest concern heading into the final five weeks.
The Lions keep falling behind because their offense is so unproductive. They've scored only one touchdown and a total of 25 points in the first half of their last five games, four of which they've trailed at halftime.
It was the same outcome Sunday with the Lions settled for two field goals in the first half, one of them after having a first-and-goal at the 3-yard line. A dropped pass in the end zone on third down by tight end Joseph Fauria was just another of many missed opportunities during this dreadful stretch.
Injuries continue to be a significant part of the problem. The latest to go down was left tackle Riley Reiff, who suffered a leg injury on the opening drive and didn't return. Right guard Larry Warford also missed his second straight game with a knee injury. The Lions have been without tackle Corey Hilliard since the opening game when he sustained a season-ending foot injury.
It left an undrafted rookie, Cornelius Lucas, at left tackle to try to protect Stafford's blindside. Another rookie, third-round draft pick Travis Swanson, was at right guard, and an undrafted second-year player, LaAdrian Waddle, who has been hampered recently with a knee injury, hobbled around at right tackle. The other two starters are aging veterans, center Dominic Raiola and left guard Rob Sims.
The result is that Stafford is constantly under pressure while running back Joique Bell has to earn just about every yard he gets.
The Lions' last touchdown came in the final seconds two weeks ago to beat Miami. They were held to two field goals at Arizona and three more at New England.
They've now gone 21 consecutive possessions without scoring a TD, and this pretty much sums it up: One of their best opportunities ended when Stafford slid inches short of a first down on a fourth-down play early in the fourth quarter when he clearly could have gotten the first down by diving forward.
During FOX's pre-game show, former Pittsburgh Steelers quarterback Terry Bradshaw went say far as to say, "I don't think this team is going to make the playoffs simply because that offense has gone into hibernation."
Troy Aikman, another Hall of Fame quarterback, was the game analyst for FOX and he also wasn't impressed by what he saw from the Lions while they were losing back-to-back games for the first time this season.
"This hasn't been much of an effort, really, on either side of the ball," Aikman said.
The question now is whether the Lions can snap out of it. A year ago, they were 6-3 and in first place before losing six of their final seven games to fall out of playoff contention.
Is this the beginning of another collapse?
---