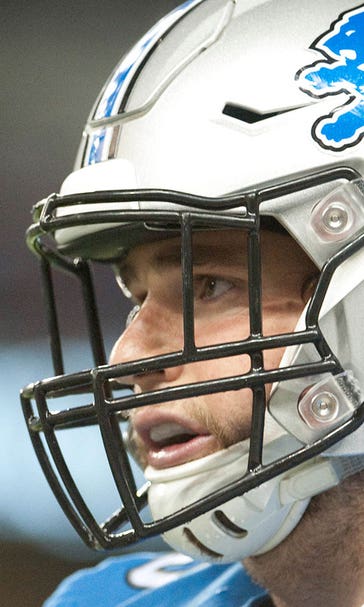 Lions go old school, keep fullback Jed Collins
September 1, 2014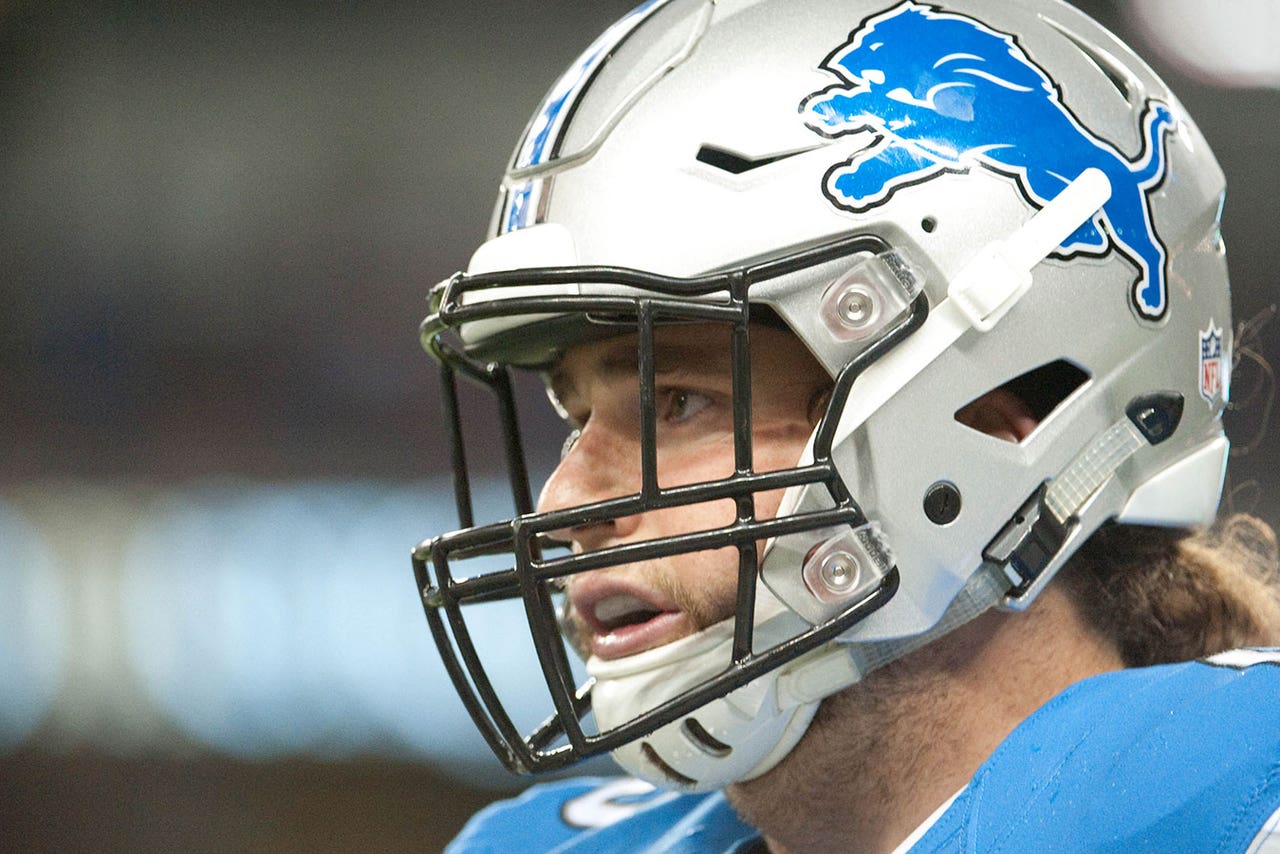 Good old-fashioned football is back in Detroit.
Well, sort of.
It's still going to be Stafford-to-Megatron as often as possible, but the Lions do have a traditional fullback on their 53-man roster for the first time since 2010. Jed Collins, a 5-foot-10, 252-pound bulldozer, is part of a dying breed in the NFL.
Sure, he can take advantage of defenses napping by catching a pass out of the backfield on occasion.maybe even get an unexpected carry, but for the most part he'll be lining up next to Reggie Bush as a lead blocker or helping protect Matthew Stafford.
"Any running back loves to run behind a fullback who clears the way for you," Bush said, smiling.
Collins came out of Washington State six years ago as an undrafted tight end. He made 52 catches for 512 yards as a senior, but he didn't have the skill set to continue at that position in the pros, so he made the conversion to fullback.
With the NFL turning into such a wide-open, passing league in recent years, these traditional blocking fullbacks are getting phased out by many teams, including the Lions under former offensive coordinator Scott Linehan.
But with Joe Lombardi taking over, the fullback has a home again in the Lions' offense.
"We do the hard jobs," Collins said. "People who know football, they appreciate kind of the last of the old generation style of game."
However, as Collins admitted, "You're still unknown."
It's no coincidence that Lombardi, the Lions' new offensive coordinator, turned to Collins to be his unsung player in the backfield.
Collins spent the last three years with the New Orleans Saints while Lombardi was the Saints' quarterbacks coach.
Lombardi calls Collins "one of my personal favorites."
"A great teammate, good sense of humor, hard worker, very popular in the weight room," Lombardi said, describing his hand-picked fullback. "Everyone likes him.
"He's one of those guys that does all the dirty work. You can give him a job and you know he's going to do it the right way. He'll throw it up in there and bang away at some defenses. He's got good hands. If you ask him -- he's going to make a lot of yards after the catch.
"He's just one of those dependable pieces that fits a lot of things we're doing."
Collins, the Lions' first true fullback since Jerome Fulton got cut before the 2011 season, has carved out a nice niche for himself in the league.
He played around 440 offensive snaps last season, the fourth-most by a fullback behind Carolina's Mike Tolbert, San Francisco's Bruce Miller and Oakland's Marcel Reese.
Not exactly household names. No fantasy-league favorites.
But grinders who can make a team better.
"My role here is one of humility, understanding what I do," Collins said. "Not asking for any glory, just understanding we need to ground and pound.
"That is something, I think, is a character trait that is under-appreciated in this league. Guys who know who they are and why they're on teams."
Collins, 28, bounced around between eight teams over his first three years, trying to prove himself, before making his NFL debut in 2011.
In 47 games over the last three seasons with the Saints, Collins had 39 receptions for 174 yards and four touchdowns, and 19 rushing attempts for 49 yards and three TDs.
A year ago, he caught 14 passes for 54 yards and had 15 carries for 45 yards.
With his familiar self-deprecating humor, Collins realizes he's nothing more than a glorified lineman.
"I'm the little brother in my family," he said. "Now I accept that role on teams. Let people make fun of you. Make fun of yourself. Not take anything too seriously. "I get discredited a lot and I do it to myself. But if need be, I can catch the ball."
He paused and added with a grin, "I don't think I'm the first option. I'm down the list, but once they (defenses) forget about me, I'm definitely an option."
Collins has totally embraced being part of this increasingly reduced fraternity of NFL fullbacks.
Opposing quarterbacks typically seek each other out on the field to talk after games, and Collins said fullbacks are the same way.
Assuming the other team has a fullback.
"It's a brotherhood," he said. "When you see another one across the lines, you've got to go give him a little love."
As Collins put it, "We're a lovable breed."
EXTRA POINTS
-- Lions coach Jim Caldwell hasn't said whether safety James Ihedigbo, who missed the final two preseason games because of an undisclosed injury, will be available for next Monday's opener against the New York Giants. The team must release an injury report later in the week.
-- The 10 players added to the Lions' practice squad included running back George Winn; fullback Emil Igwenagu; receiver Andrew Peacock; tight end Jordan Thompson; offensive linemen Rodney Austin and Michael Williams; defensive backs Nate Ness and Mohammed Seisay; linebacker Julian Stanford; and defensive lineman Xavier Proctor.
---
---