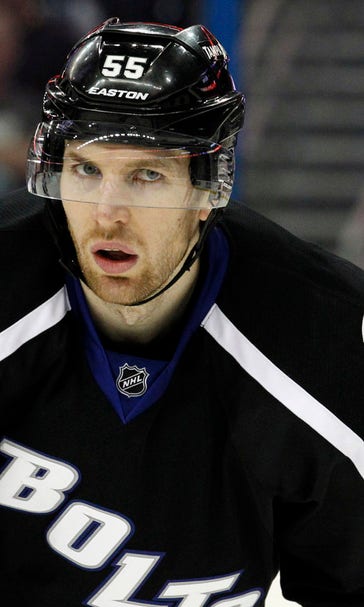 Lightning's Coburn might make return in Game 1 vs. Red Wings
April 14, 2015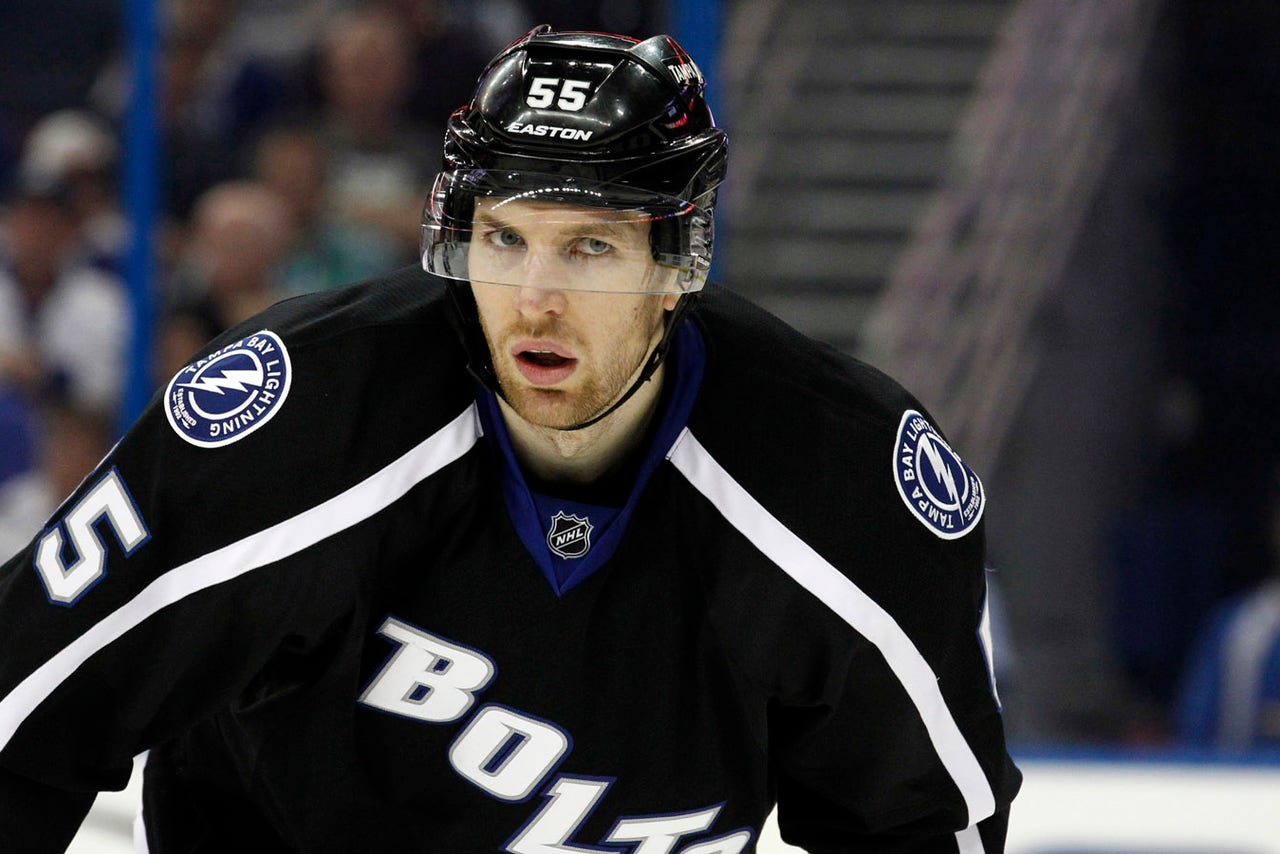 BRANDON, Fla. -- Braydon Coburn continues to make progress in his attempt to return from a lower-body injury, and Tampa Bay Lightning coach Jon Cooper called the defenseman questionable to probable to be available for Game 1 of their Eastern Conference quarterfinals series against the Detroit Red Wings on Thursday.
Coburn, 30, hasn't played since sustaining the injury during a victory over the Montreal Canadiens on March 10 at the Bell Centre. He has played in four games with the Lightning since arriving from the Philadelphia Flyers in a trade on March 2.
"I think so, I think it's a possibility," Coburn said Tuesday of his potential availability for Game 1. "I don't know if it's a foregone conclusion yet. But I'm trying to get myself to that position where it is a possibility that I can step in."
Coburn has two assists and a plus/minus rating of plus-3 with the Lightning. He has averaged 17:02 of ice time in his brief stint with Tampa Bay, and before his absence, he was expected to provide veteran depth on the blue line for a team that had sustained a rash of injuries in the area throughout the season.
Coburn's presence will be valuable, whenever he's available once more. He has appeared in 72 career postseason games, all with the Flyers, from 2008 to 2014. He has two goals and 23 points in the Stanley Cup Playoffs. He has posted 10 assists and 11 points this season. 
"This isn't his first rodeo," Cooper said.
"He's probably really excited to get back to compete at the highest level and the biggest stage. But we need him. We need him bad back there."
Chances are, the Lightning will see Coburn back in his familiar role again soon. He's not fully healthy, but his progress encourages him.
"Almost there," Coburn said. "I'm not really going to put a number on it, but every day has been a little bit better. So that's a good thing for me."
You can follow Andrew Astleford on Twitter @aastleford or email him at aastleford@gmail.com.
---
---