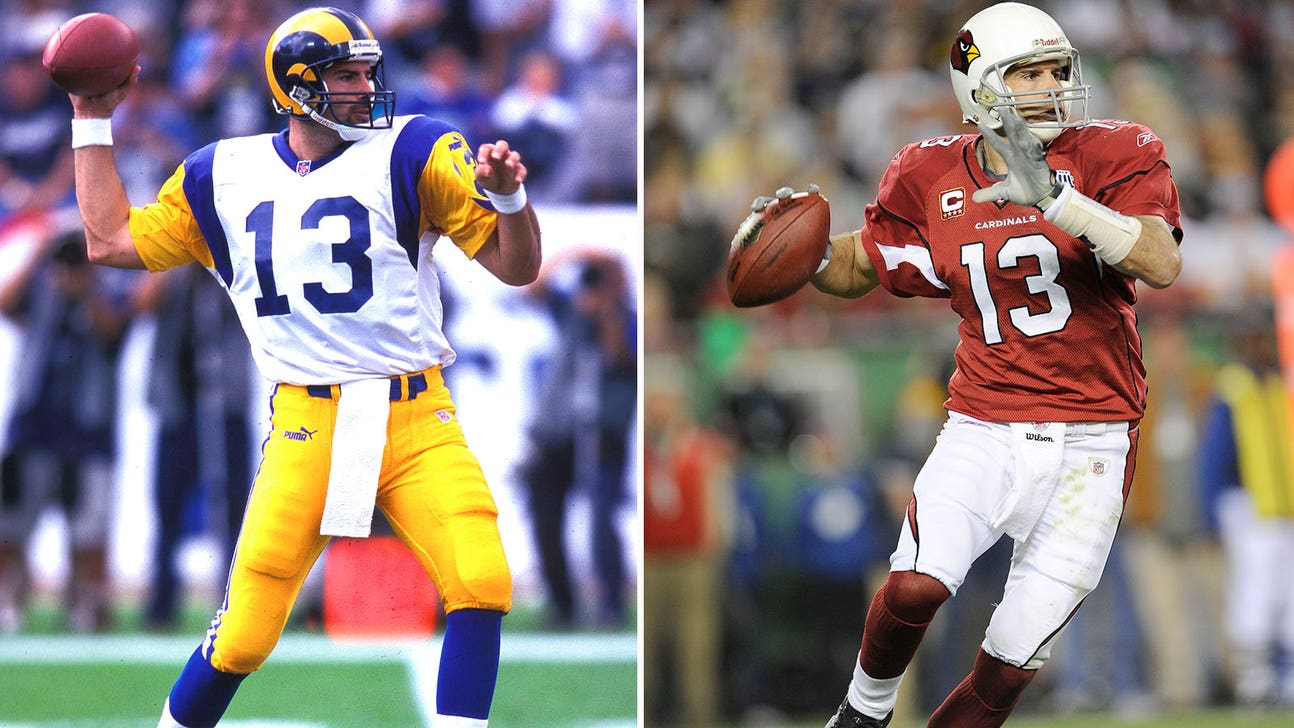 Kurt Warner falls short of Hall of Fame selection
Published
Jan. 31, 2015 10:22 p.m. ET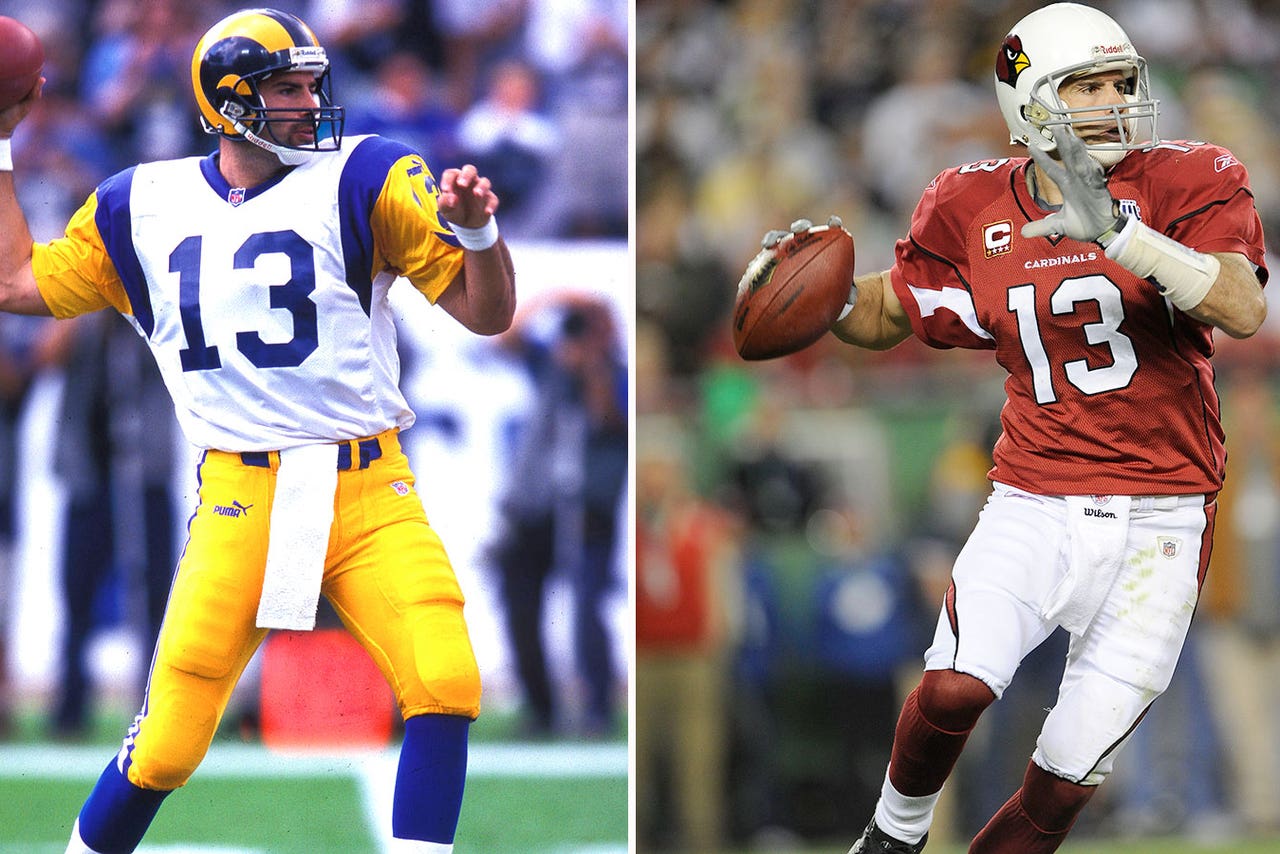 PHOENIX -- Kurt Warner got a late start on his NFL career. It's no surprise then that his Hall of Fame induction is going to be delayed.
The former Cardinals quarterback, in his first year of eligibility, was not part of the 2015 Pro Football Hall of Fame class that was announced Saturday at the Phoenix Convention Center.
The eight selections were Junior Seau, Jerome Bettis, Charles Haley, Tim Brown, Will Shields, Mick Tingelhoff, Ron Wolf and Bill Polian.
Per Kent Somers of the Arizona Republic, who is on the committee, the Hall of Fame's 46-member selection committee met for nearly nine hours in downtown Phoenix before settling on the class.
Warner has impressive credentials. He was named the NFL's Most Valuable Player twice and led two franchises, the Rams and Cardinals, to three Super Bowls. In 12 NFL seasons, he completed 2,666 of 4,070 passes for 32,334 yards, 208 touchdowns and a career passer rating of 93.2.
"He was probably one of the better anticipatory throwers that I have ever seen, but his command of the locker room and the way he held guys accountable in the locker room -- to me, that was the more special trait," Cardinals general manager Steve Keim said. 
Warner didn't play an NFL game until nearly five years after he graduated from Northern Iowa. He also lost starting jobs with the Rams, Giants and Cardinals before finishing his career in Arizona by winning back-to-back NFC West titles in 2008-09 and four playoff games, including a run to the 2009 Super Bowl. In a well-chronicled story, he went from bagging groceries to Super Bowl MVP with the Rams.
"It's the distance traveled that we're talking about right now. And where you go once you get there," said former Rams teammate Marshall Faulk, who won that Super Bowl with Warner. "Kurt has taken teams to the promised land. He's been there. He's a leader. He's my QB. He deserves to be in."
It's common for players to wait on the Hall. Of the five modern-day players selected on Saturday, only Seau was in his first year of eligibility. It was Bettis' fifth year as a finalist, Brown's sixth, Haley's sixth and Shields' fourth. 
Most of those who know Warner feel it is only a matter of time before he is inducted.
"He will be in the Hall of Fame," said Canton inductee Joe Namath. "Whether it happens now, next year or the next, there's no doubt about it, he's a Hall of Fame player. He could play for anybody, any time."
Follow Craig Morgan on Twitter
---