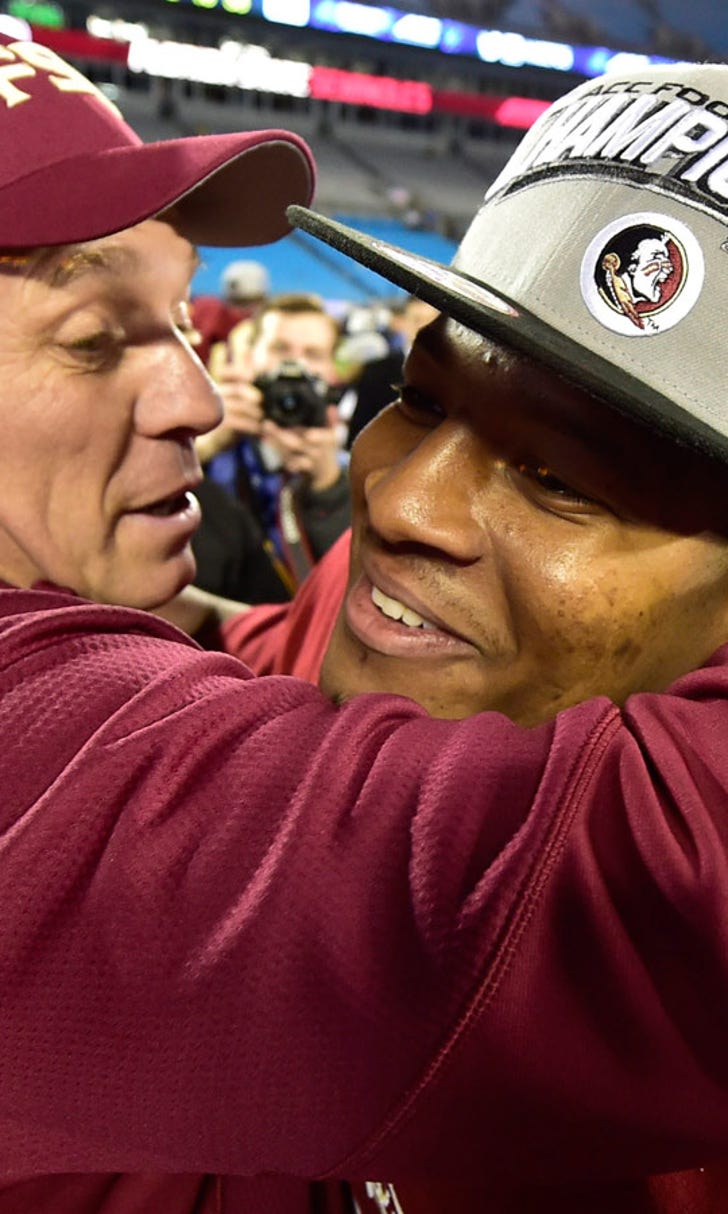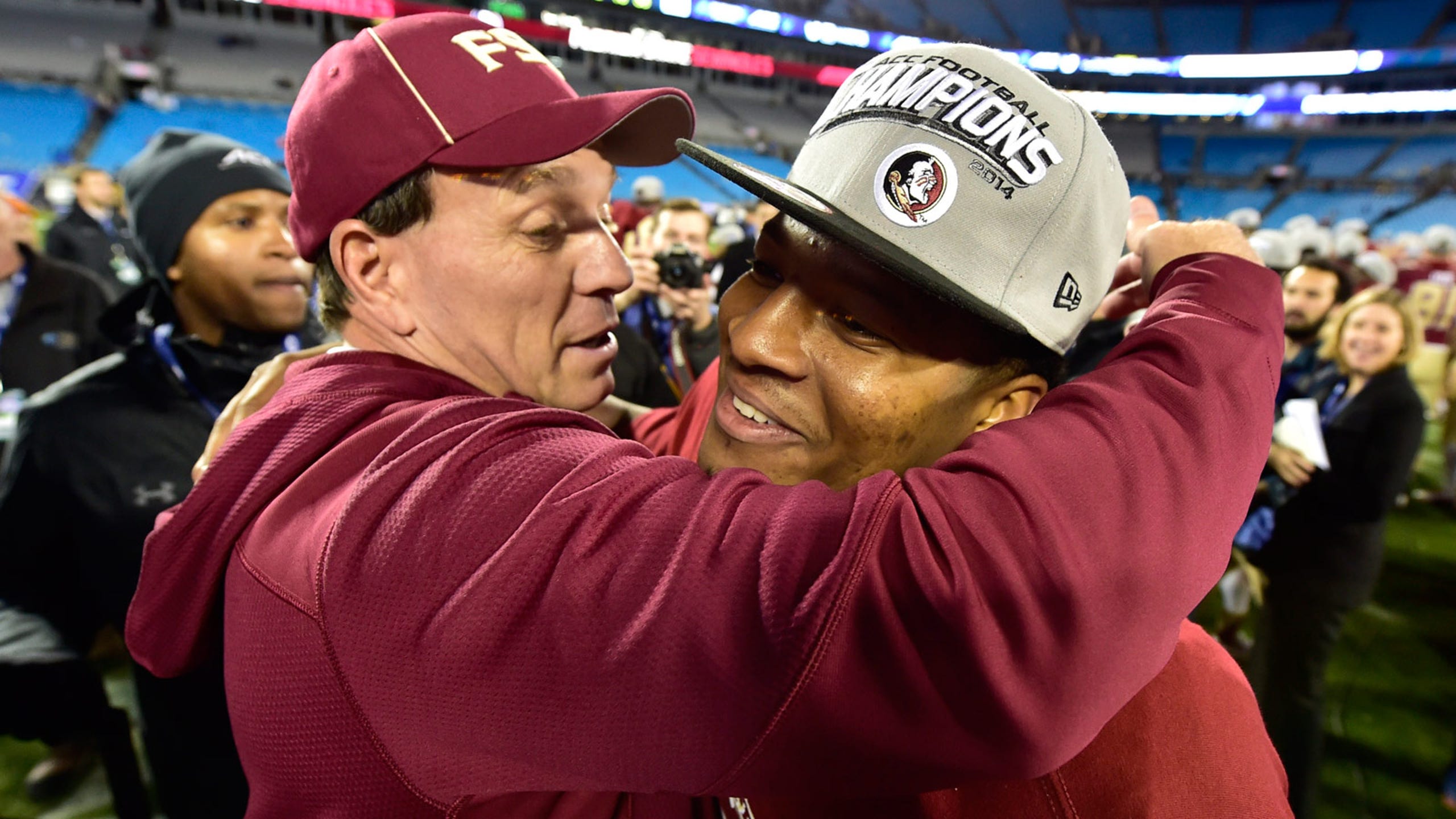 Jimbo Fisher says Jameis Winston isn't a sure bet to turn pro
BY foxsports • December 19, 2014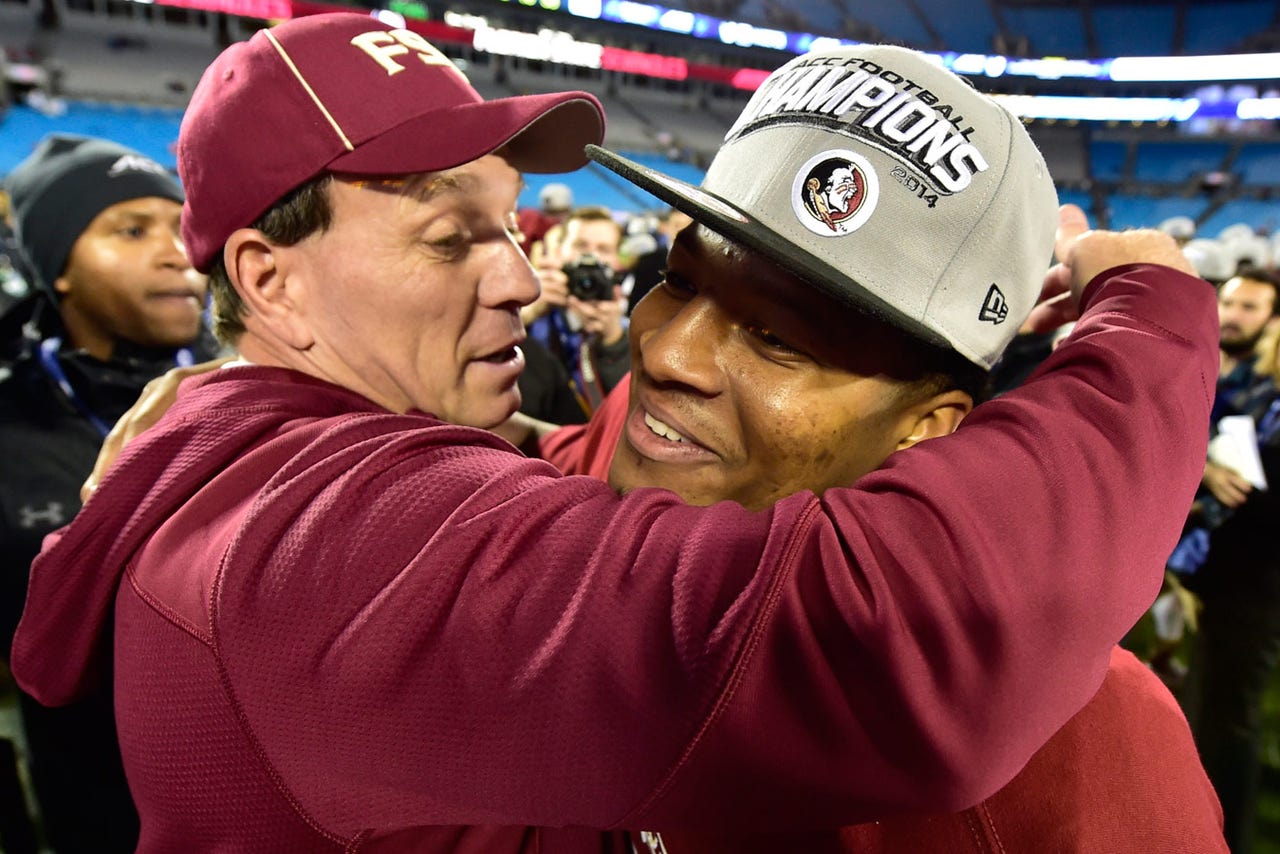 Quarterback Jameis Winston has had quite a career at Florida State in just two seasons. He has been awarded the Heisman, his team has won a national championship, and he is riding an undefeated record as a starter. There has also been a slew of off-field issues and missteps, including a recently wrapped code of conduct hearing that is still without a decision.
Given that resume -- the good and the bad -- it would not be a surprise to see Winston, a redshirt sophomore, declare for April's NFL draft. His head coach, however, says it isn't set in stone that Winston will leave.
"We don't know that," Jimbo Fisher told FOX Sports radio host Jay Mohr on Friday.
"Come on coach, you know!" Mohr prodded.
"No we don't. ... We don't, honestly," Fisher said. "... Peyton Manning and Andrew Luck, were both going to be the first picks in the draft and they came back (to school). People don't realize how good of a student he is, and how important education is to him. Now saying all that, he could go pro, but we haven't gone down that road yet. Jameis is a very good student, he loves playing baseball, and whether he goes out this year or next, he's going to be the first or second pick in the draft. Luck and Manning both did it and Jameis is very similar to those guys, as far as his academic structure and what he wants. He is an extremely good student."
Most mock drafts have Winston as the first or second quarterback taken, and nearly all have him as a solid top-10 selection.
---