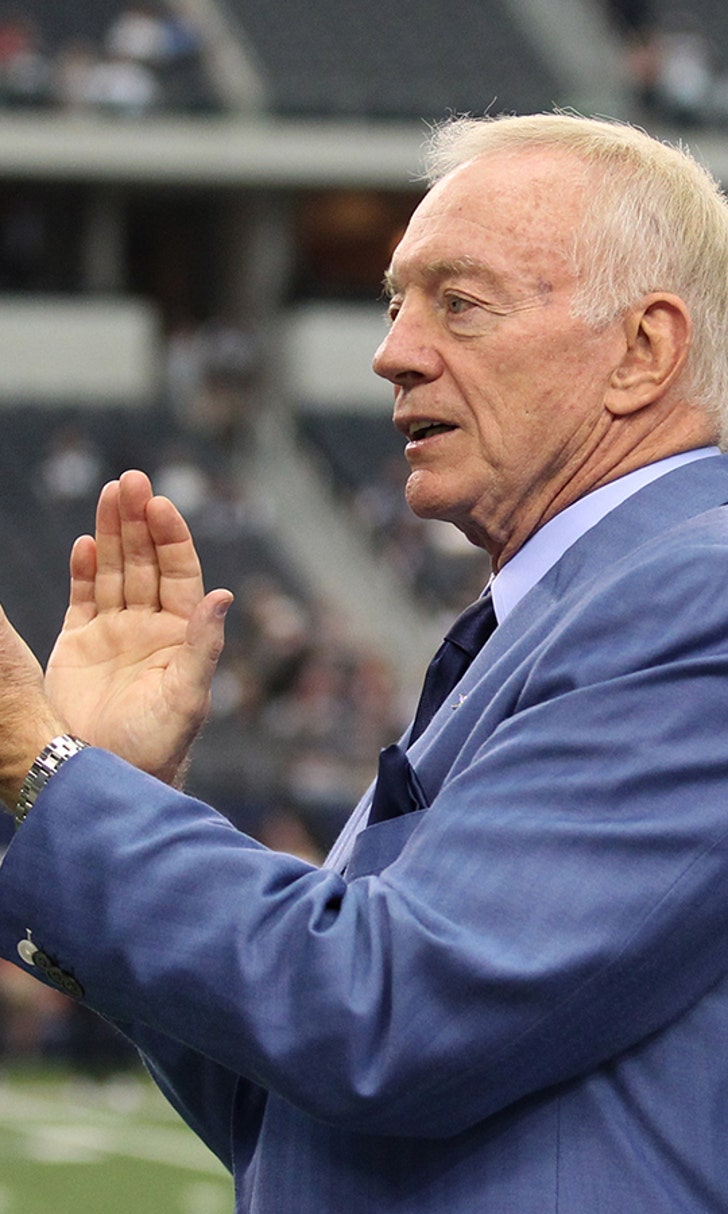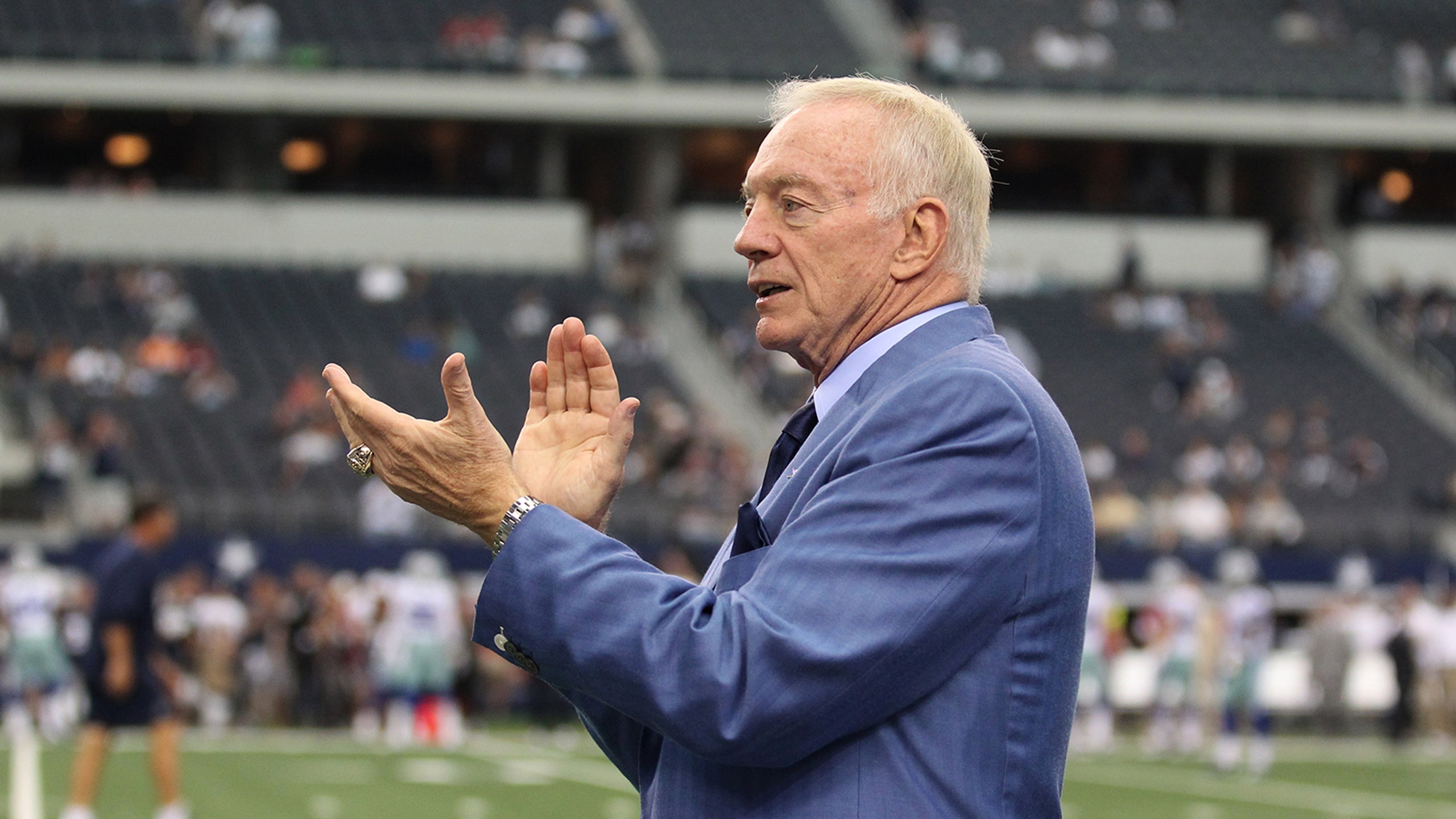 Jerry Jones rocked the Cowboys' world 25 years ago. Now he needs to do it again
BY foxsports • February 25, 2014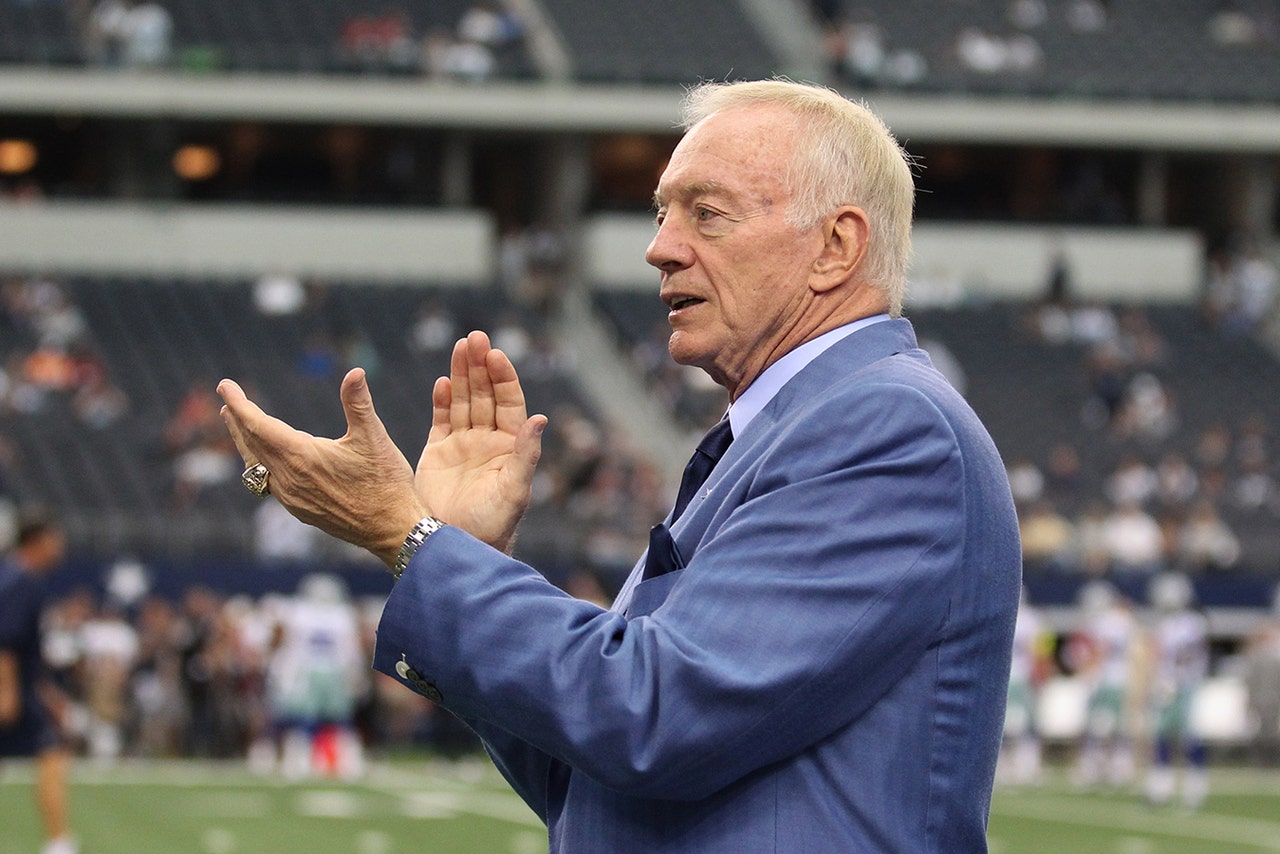 It was 25 years ago Tuesday night that Dallas Cowboys fans turned on their televisions to see their worlds turned upside down.
Who was this alien creature who was taking over their beloved Cowboys? He's from WHAT? Arkansas?!?
That would be Jerry Jones, the man whom some will never forgive for firing Tom Landry.
What happened in the next few years was a period of unprecedented success, even for the hallowed Cowboys. Three Super Bowls in four seasons, and very nearly four in a row.
But it's been a long time since the Cowboys won Super Bowl XXX. The fans who will never forget that Jones fired Landry have now been joined by an even bigger group who can't remember the success of the early 1990s.
"Did you like those three Super Bowls?" Jones famously asked a critical fan during a call-in segment on The Ticket in 2001. "Did you enjoy those? I hope you did. I hope you did very much."
As a matter of fact, they did enjoy those Super Bowls. What Cowboys fans haven't enjoyed is the mediocrity since then.
Sure, longtime Cowboys fans are a spoiled bunch, but any fan base would be disgruntled with a 136-136 record over the last 17 seasons, including a 1-6 mark in the playoffs.
Jones can look at the profits he makes off team merchandise and stadium seats and suites as justification that Cowboys fans are just as enthusiastic as ever. But notice that he no longer takes calls from fans on his radio show since that 2001 dust-up.
Three Lombardi Trophies can buy you a lot of good will in this town, but there are now high school seniors who weren't born since the last Super Bowl. It's the longest drought between Super Bowls in franchise history.
The problem isn't the futile argument that Jones should hire a general manager to handle the football stuff. That isn't going to happen.
What's hurt the Cowboys the most is that Jones has forgotten the lessons from 25 years ago.
Among those lessons is that it's easier to build a champion from the bottom up. The 1989 season was a total teardown job, resulting in a 1-15 record. It was a painful season, but it allowed the Cowboys to make a rapid rebirth.
The worst thing you can be in sports is average. When you're average, you get neither the spoils of playoff appearances nor the benefit of high draft picks. The Cowboys have been stuck in the No Man's Land of 8-8 each of the past three seasons as Jones repeatedly tries to patchwork a team for an unlikely Super Bowl run.
Jones has also forgotten that while he didn't have a GM back in the glory days, he did have a partner. Jimmy Johnson may have been his employee, but he was at least Jones' equal in terms of stature.
Since Johnson left, the only other Cowboys coach with similar presence, and a keen eye for talent, was Bill Parcells. Jones buckled and brought in Parcells to build positivity for funding a new stadium.
Parcells never took the Cowboys to the Super Bowl, but he did take them to the playoffs twice in four years. The Cowboys' core veterans of Tony Romo, DeMarcus Ware and Jason Witten – arguably the three best players on the roster – were all brought in under Parcells.
Most of all, the Jerry Jones of 2014 has forgotten the biggest strength of the Jerry Jones of 1989: his brashness. The old Jerry, the one who took over the Cowboys, was a risk-taker and dealmaker.
Firing Landry, bringing in a college coach in Jimmy Johnson, making the Herschel Walker trade -- I'm not sure the Jerry Jones of today has the stomach to make those kinds of deals to improve the team. Modern-day Jerry Jones is keenly aware of the value of P.R. His biggest risks lately have been funding the stadium and trying to squeeze every dollar out of it.
Yes, we did enjoy those three Super Bowls, Jerry. But in an odd way, we also enjoyed watching that cocksure outsider from Arkansas wheel and deal to make the Cowboys a better team.
The old Jerry would take the team down the studs again, get them out of salary cap confinement and hire a coach whose ego and swagger could only be matched by his own.
Instead, Jones has made Cowboys fans as sentimental for those days as the previous generation was for the Landry era.
---