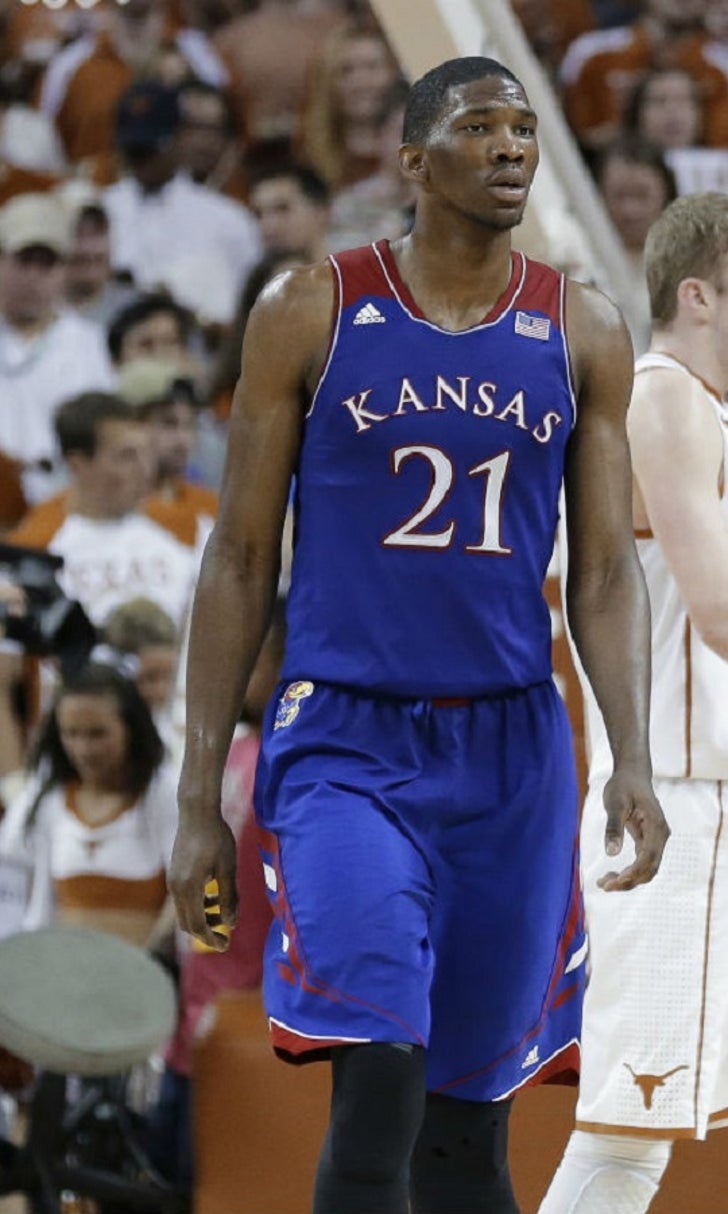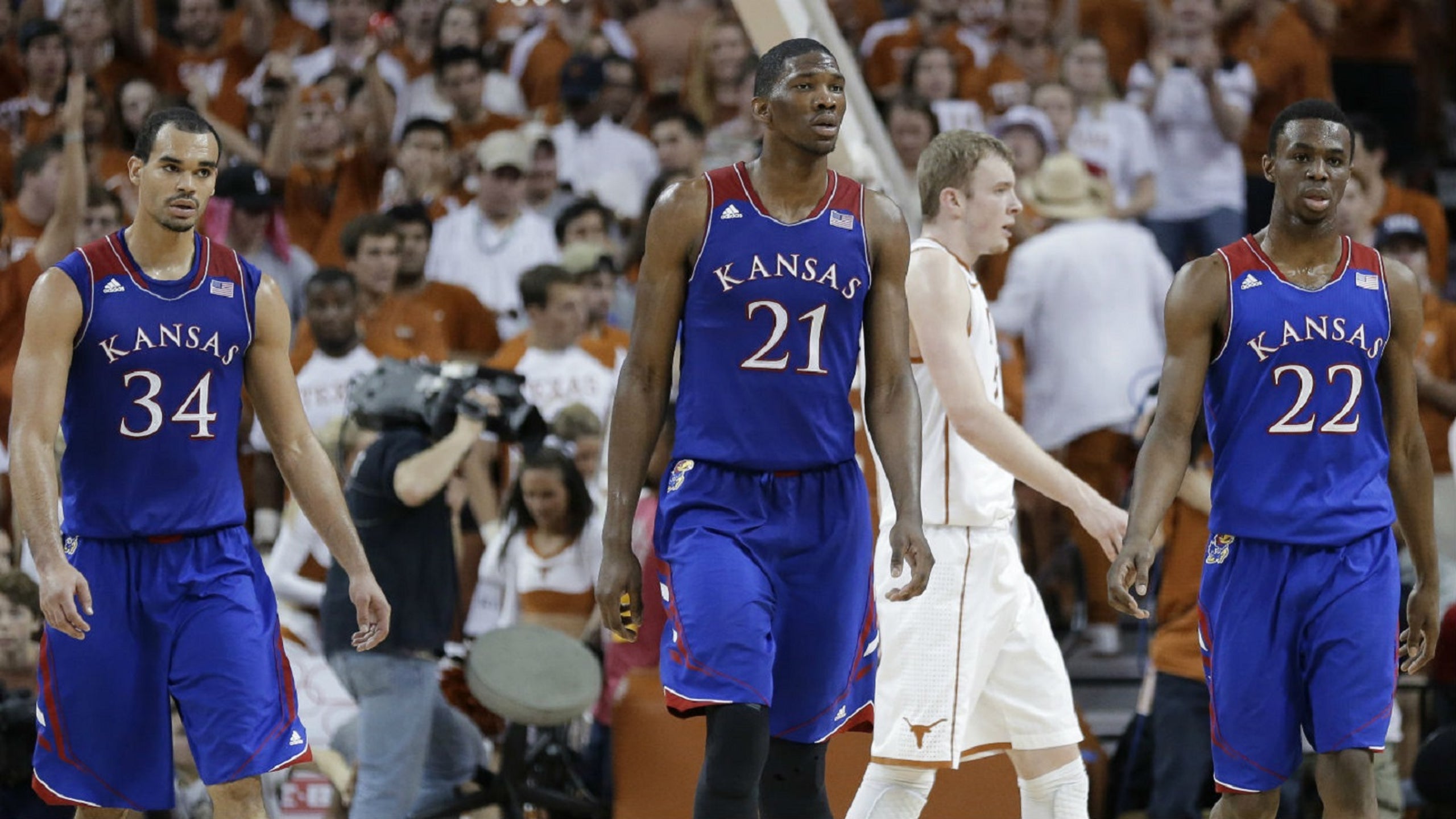 Jayhawks showed their age (in a bad way) -- but the problems at Texas, long-term, are fixable
BY foxsports • February 1, 2014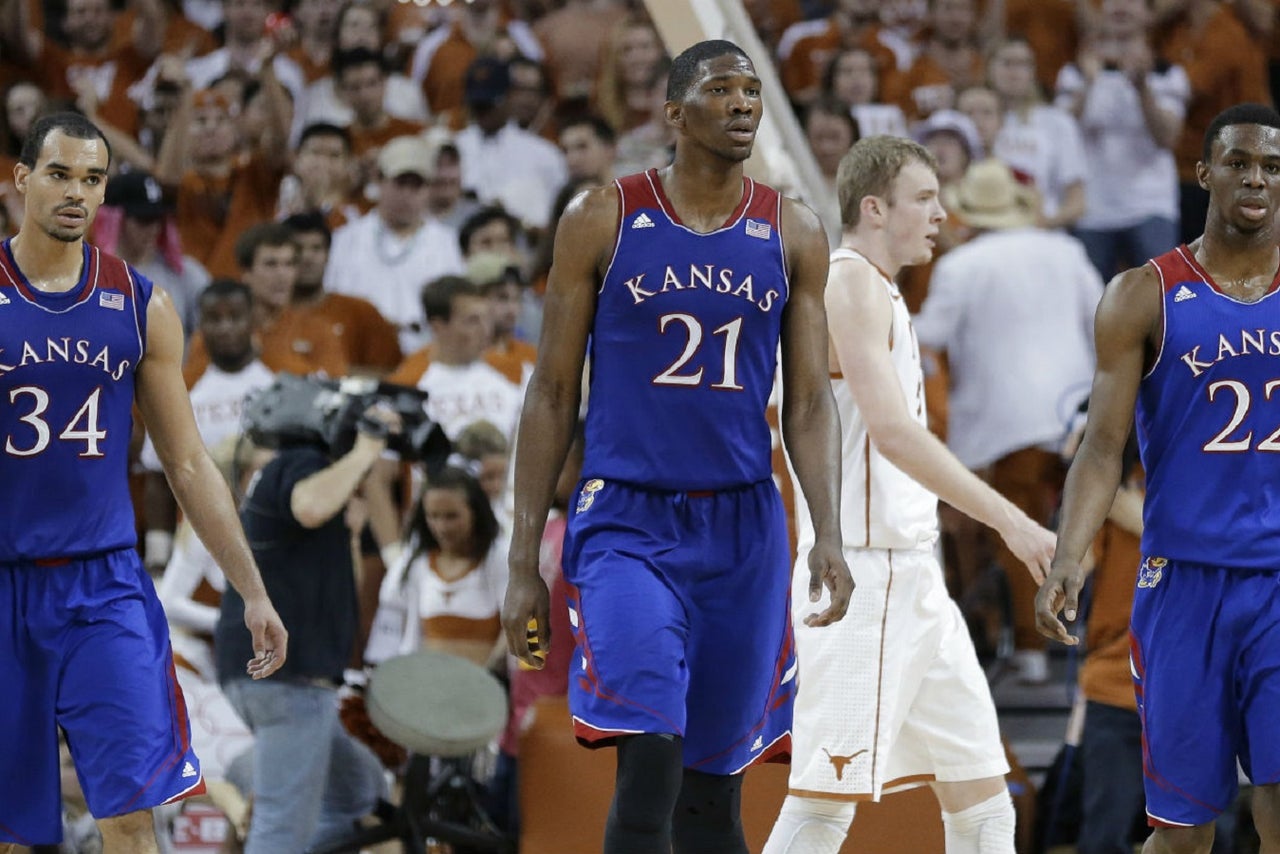 This much was clear, and abundantly so, early on: If the Longhorns were going to go down, it would be swinging.
A stunned JoJo got back up.
Kansas didn't.
"We had four starters that were no-shows," Kansas coach Bill Self told reporters in Austin after his sixth-ranked Jayhawks suffered their first Big 12 defeat, 81-69, after a 7-0 start to league play. "They exposed our lack of strength and maturity."
But especially the former. That's the part that really grated Self, you feel, and will continue to do so for the near future. The Baby Jays weren't so much outplayed as they were completely and surprisingly (given their recent form) out-toughed. A shove here. An elbow there. KU got outrebounded by seven and outblocked -- gasp -- by eight, 12 swats to four.
The tilt featured callbacks to earlier struggles against a zone team with length (Florida) and versus a physical frontcourt with a point to prove (San Diego State). With four players 6-8 or taller among the top seven in their rotation, the 'Horns handed the Jayhawks an unfriendly dose of their own formula-slash-medicine, only with Ridley (nine points, 10 rebounds, four blocks) and 6-10 reserve Ibeh (four blocks) doing their best impressions of Perry Ellis (11 points, two rebounds) and Embiid. JoJo even saw one of his a patented fadeaway jumpers deflected with 8:41 left in the contest and KU down 17.
"Our big guys played soft," Self told reporters, and that's one of Self's unholiest of unholy pet peeves, the most cardinal of his cardinal sins.
On the flip side, "soft" is fixable. Self fixes "soft" as well any whistleblower in the English-speaking world.
Crappy? Yeah. Frustrating? Sure. A learning experience? You'd hope. Armageddon? Hardly.
The 'Horns (17-4, 6-2) were great. The Jayhawks (16-5, 7-1) weren't. Along Naismith Drive, it's shrug, tip your cap, move on. This was Texas' fourth straight win over a Top 25 opponent, which means Rick Barnes' kids have earned that spot in second place, now, almost within arm's reach of the Big 12's pole position.
"We didn't compete that hard," Ellis admitted to reporters after the game.
That's fixable, too.
In the meantime, get ready for a dose of negative superlatives. Saturday was KU's first double-digit loss in a regular-season league game since a visit to Iowa State on Jan. 28, 2012, and its first loss in Austin since February 2008.
The media's Chosen One, Andrew Wiggins, didn't notch a field goal until there was 12:04 left in the game. This coming off 29 points against Iowa State and 27 points at TCU, which -- again -- is what 98.6 percent of all collegiate freshmen tend to do. With 2:36 to go, the high-flying Canadian fouled out, capping an afternoon to forget: 2-for-12 from the floor and just seven points.
Although this quote, from the Associated Press, was more damning than any statistic:
"Cam and Prince were scaring (Wiggins)," Texas guard Demarcus Holland noted, "and he was settling for jump shots."
And not even those were safe. With 1:25 left in the first half, KU's Brannen Greene set himself up for an end-of-the-clock trey, only to have the ball swatted to the Sixth Street District by a charging Jonathan Holmes, who then took the carom and drove all the way the other direction, where he was mugged under his own hoop by Frank Mason.
Early on, it felt a lot like Gainesville all over again. The Longhorns whipped out the 2-3 zone, and, after KU made its first four shots, the visitors whiffed on 20 of their next 24 attempts. At the break, the Jayhawks were shooting 25.8 percent from the floor, many of them jumpers, and had nailed just 1-of-6 from beyond the arc. The 'Horns out-KU-ed KU, holding a 23-17 rebounding edge at halftime. The Jayhawks' 15-point deficit was its largest at the break in a league game since a trip to Oklahoma State on Feb. 27, 2010.
Even the hustle plays left a mark. With 28.7 seconds to go in the first period, 6-9, 235 pound Texas forward Connor Lambert slammed into Embiid as both chased a loose ball toward the scorer's table. Embiid wound up flying over the table, hockey-style, as if he'd just taken a nasty hip-check into the boards.
"Our league is a monster," Self said after the game.
And the next beast on KU's fight card, Baylor, has fewer teeth, but the same type of Jayhawk-busting size and length.
Still, big picture, the only things really lost in Austin were a game and some pride, with a reminder of just how fickle the life on the road in the Big 12 can be. Heck, given the benefit of hindsight, Saturday might even end up becoming the best thing that ever happens to this team.
Or the worst.
You can follow Sean Keeler on Twitter @seankeeler or email him at seanmkeeler@gmail.com.
---