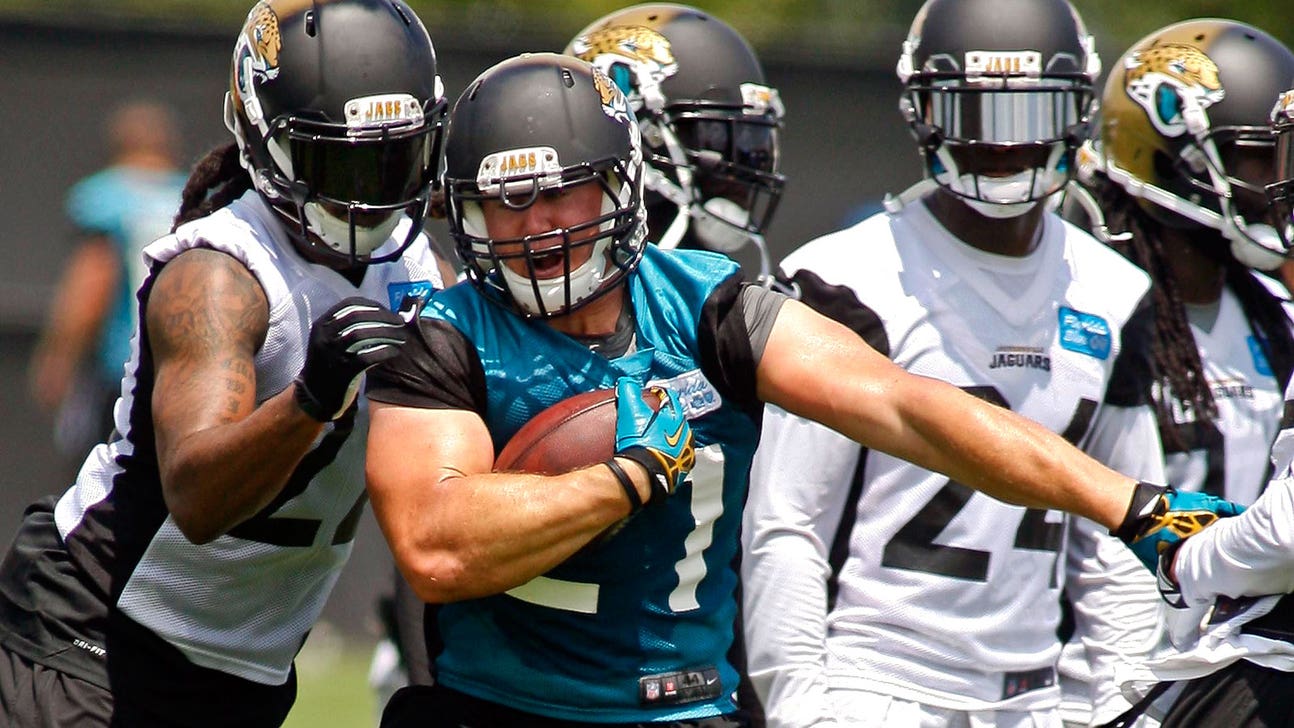 Jaguars RB Toby Gerhart returns to practice
Published
Aug. 12, 2014 12:09 p.m. ET

JACKSONVILLE, Fla. -- Jacksonville Jaguars running back Toby Gerhart got through practice without any setbacks Tuesday.
It laid the groundwork for the former Minnesota Vikings backup to make his preseason debut Thursday night at Chicago.
Gerhart missed nearly two weeks with a hip flexor injury. He last practiced July 31, sitting out seven training camp sessions, a scrimmage and the team's preseason opener against Tampa Bay.
He was back in action Tuesday, working with the first-team offense and ripping off a big run on his first carry during 11-on-11 drills.
"It felt good. No issues," Gerhart said. "Got a nice run to start off team run, and everything felt good."
Coach Gus Bradley said Gerhart likely will play against the Bears.
"I'm anticipating, if I hear good reports, he's going to play," Bradley said. He's going to get in there and we're going to get him some reps. It might be four or five carries, something like that to get him going. But I've just got to wait and see what I find out on the latest report."
Gerhart welcomed the work.
"Yeah, looking forward to it," he said. "Going back to Chicago. Player there many times. A fun field to play at. But I'm more excited about taking the field with the Jaguars for the first time."
Jacksonville gave Gerhart a three-year contract worth $10.5 million in March to replace Maurice Jones-Drew. Gerhart spent the last four years backing up All-Pro running back Adrian Peterson in Minnesota, totaling 1,305 yards rushing and five touchdowns.
He was expected to be the team's workhorse, but could end up sharing repetitions with journeyman Jordan Todman, former Michigan star Denard Robinson and rookie Storm Johnson.
"At some point we're going to have to decide how much of a committee is the running back committee going to be," offensive coordinator Jedd Fisch said. "Is it a committee of three? Is it a committee of four? Is it a committee of two? ... Toby is going to be the lead dog, so to speak, in terms of carrying the ball off the bat. But as we've said, I don't think anybody in the league gets more than 15 carries for the most part. I mean, one or two guys here and there.
"We'd like to be able to carry the ball a lot in the game, so I think a lot of the guys are going to get carries."
Gerhart wants as many carries as he can get, especially after playing sparingly behind Peterson.
And he would like to find some rhythm behind an unsettled offensive line -- center Mike Brewster struggled against the Buccaneers, and rookie guard Brandon Linder has been slowed by a sprained foot -- while experiencing full contact.
"It's definitely important to get some carries behind them and get a feel for how things are going and to get hit," Gerhart said. "We don't get hit in practice too often. I don't know if we ever get taken down to the ground purposely, so it's good to get a few hits in."
---