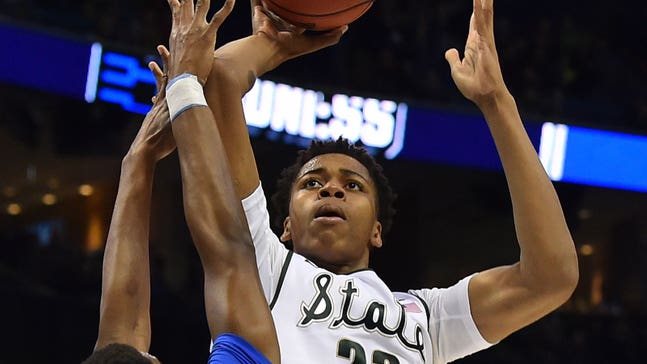 Izzo will help Deyonta Davis decide on next step
Published
Mar. 22, 2016 5:57 p.m. ET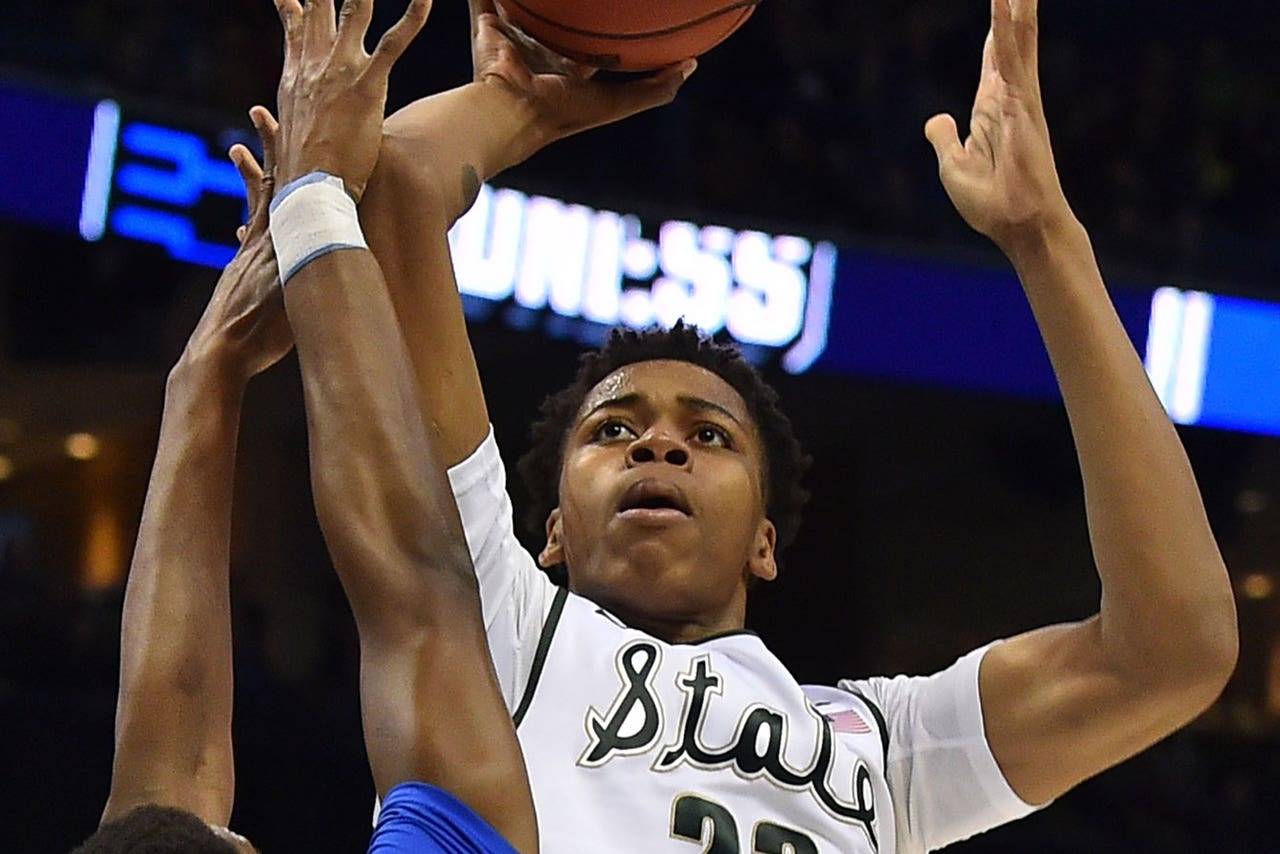 EAST LANSING, Mich. (AP) -- Michigan State's Deyonta Davis is expected to do his due diligence as he decides whether to enter the NBA draft or stay in school for his sophomore season.
Tom Izzo plans to do a lot of the legwork.
"I'm going to assist him," Izzo said Tuesday. "I'm going to talk to GMs. I'm going to talk to his high school coach, his grandmother, and I'm going to talk to DD. I'm going to probably give him my personal opinion. And, I'm going to remind everybody that you have to be ready to go physically, you have to be ready to go skillwise and you have to be ready to go mentally."
Muskegon High School coach Keith Guy said he has spoken to Davis recently, but not about the NBA.
"We'll probably start talking about that in the next couple of days," he said.
Even though the 6-foot-10, 240-pound forward needs to get stronger, he is expected to be a first-round pick if he makes himself eligible because of his height and potential.
Davis averaged 7.5 points, making nearly 60 percent of his shots, and 5.5 rebounds a game as a key player for a balanced team. He had nearly two blocks a game and finished with 64. He set a freshman mark for blocks at the school and ranks second in a single season at Michigan State.
"I know DD knows what he has to get better at," Izzo said. "Whether he thinks he gets better at it here, or gets better at it there, I don't know. ... I would like to do whatever I can do to give Deyonta Davis the best chance to be successful, to be the most equipped to handle the real world. And if that means he comes out, tomorrow, I'm 200 percent for it. If that means he stays three years, I'm 200 percent for that."
Four days later, Izzo said he is still not fully over the stunning loss by his second-seeded team to 15th-seeded Middle Tennessee State in the first round of the NCAA Tournament. Izzo insisted his team didn't overlook its Conference USA opponent and prepared for the game well.
"I wouldn't have done anything much different than I did," Izzo said.
Following the game, Izzo got a slew messages. One was from Duke coach Mike Krzyzewski, who has also lost a first-round game with a second-seeded team in the tournament.
"It was a cool text," Izzo said. "Few people can understand."
---
---