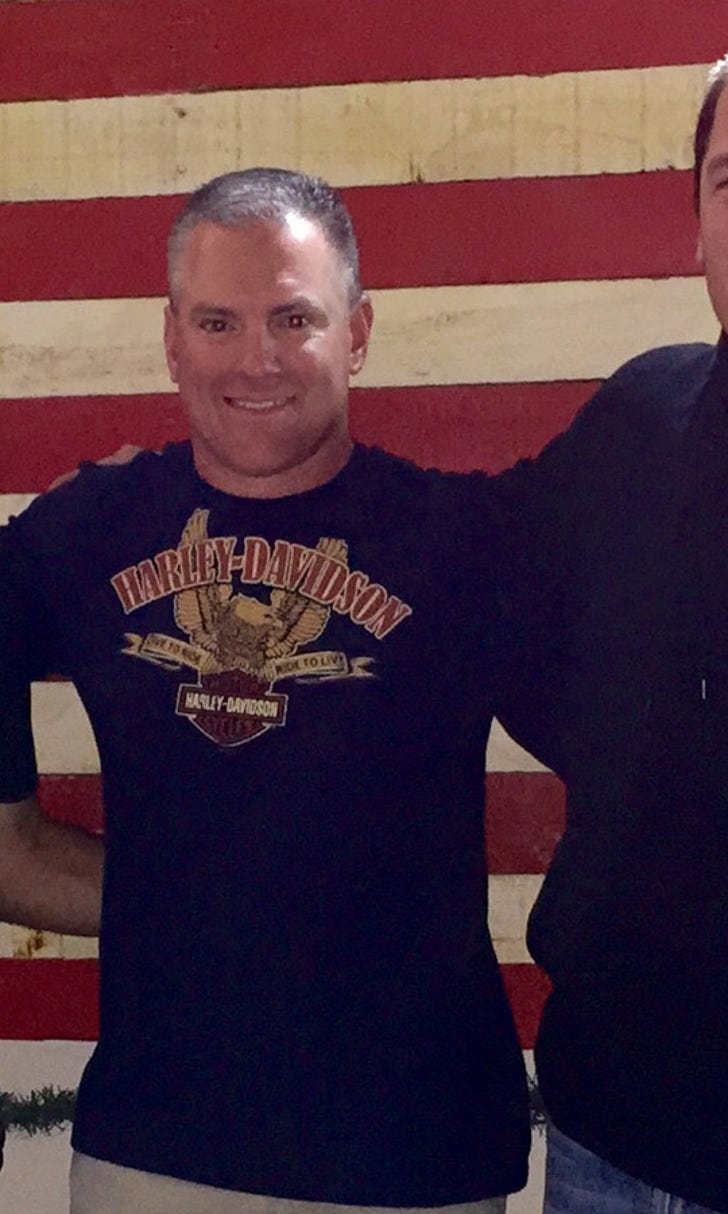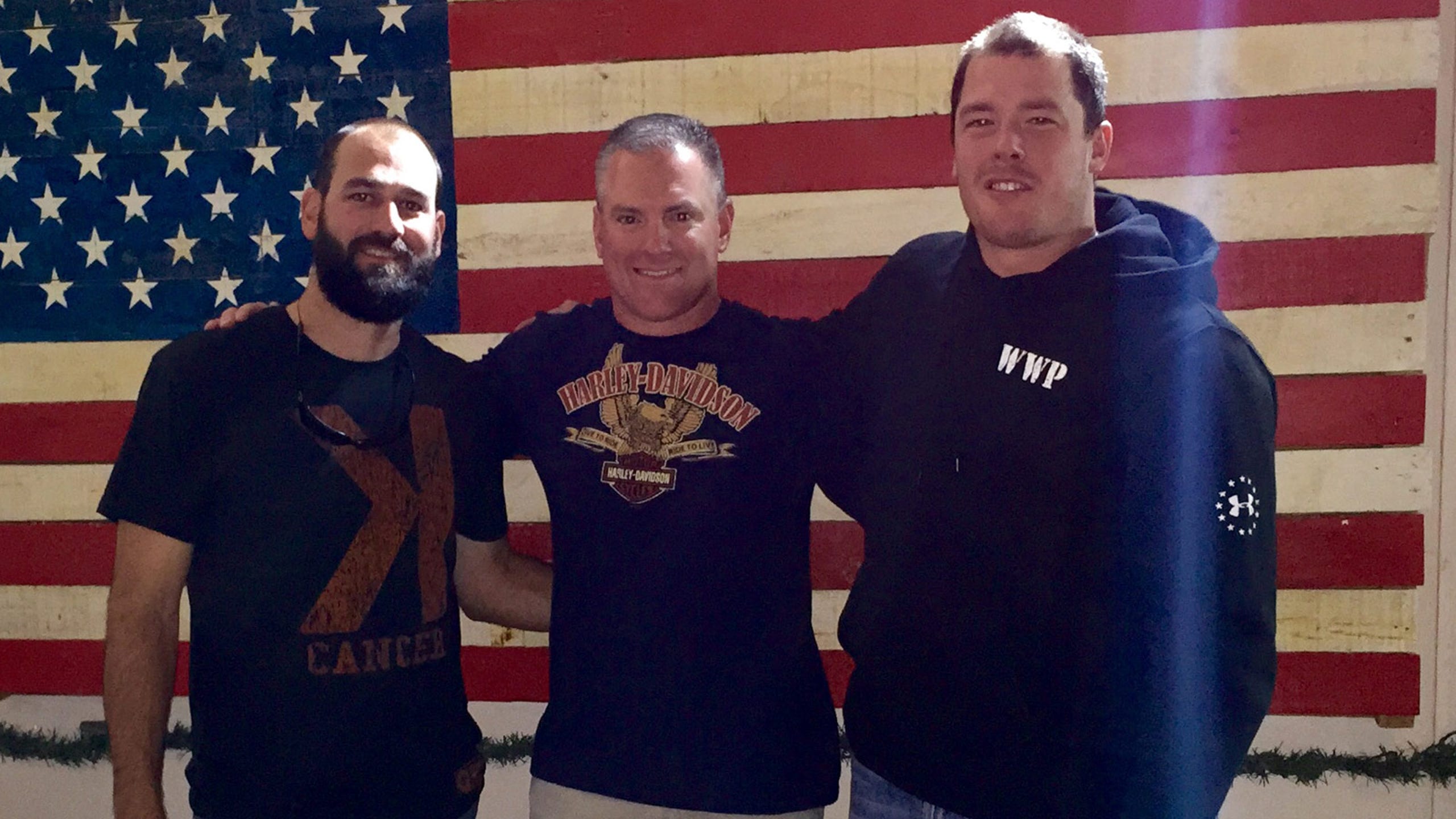 In his words: Marlins' Justin Bour details his overseas trip to visit troops
BY foxsports • December 14, 2014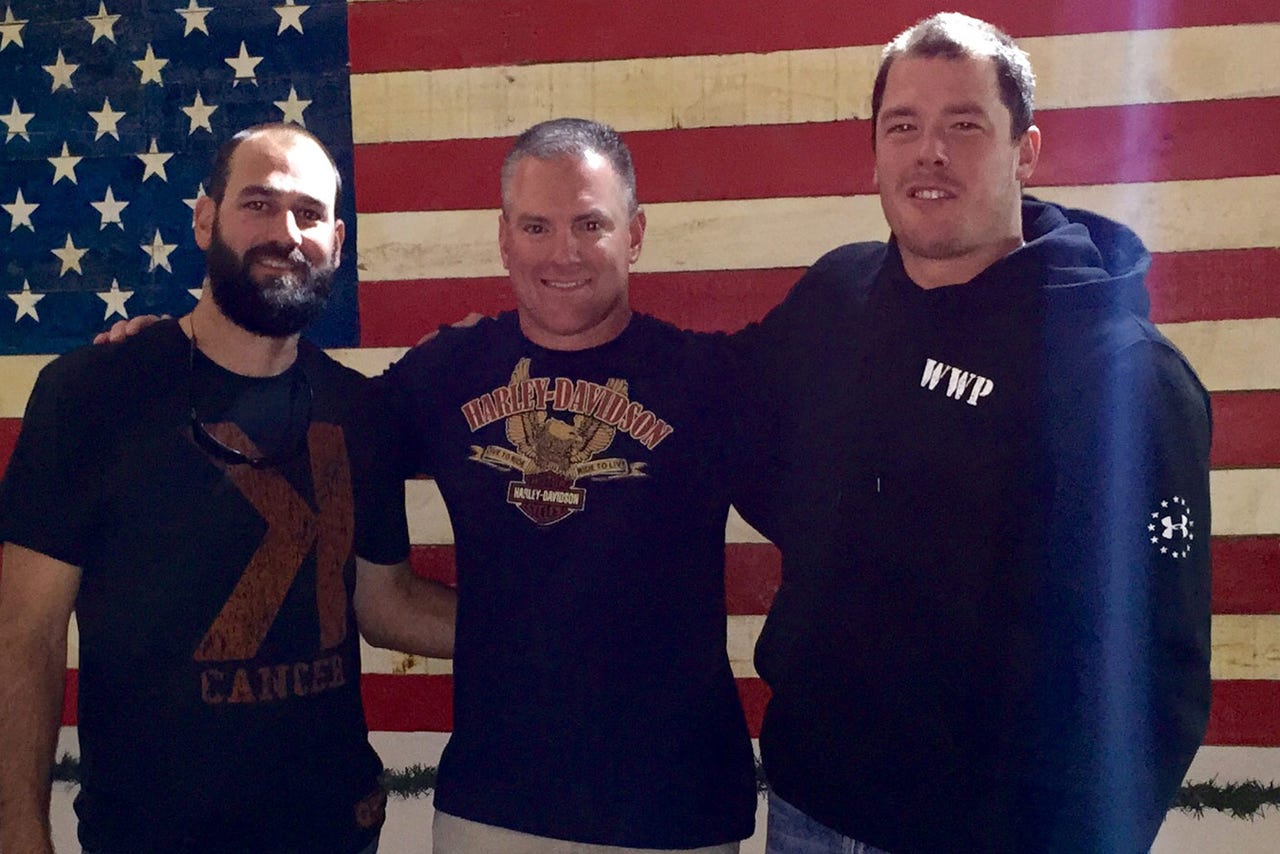 Miami Marlins first baseman Justin Bour teamed up with FOXSportsFlorida.com to write an entry recapping his week visiting the U.S. military in southwest Asia as part of the organization's annual trip to see the troops.
FIRST FLIGHT (14 hours)
If you don't know me, I'm not an average-sized person (6-foot-4, 250) and don't normally fit on buses or planes that well. Sleeping while traveling has never really happened for me, but the plane we took from Miami had lay-down seats that allowed me to sleep pretty much the entire trip to Qatar, which was fantastic. We landed in Qatar and took a van for about an hour to the base.
The guys that picked us up from the airport were some of the funniest people I have ever met. While they were both professional and well-disciplined, they argued and joked with each other like a married couple. They made our time there a memorable one.
Throughout the day we did all sorts of activities -- mostly meet and greets and taking some pictures with the soldiers. I knew going into this trip that a lot of the men would be more excited to see our Energy Team members than they would seeing the players. I found that to be true quite quickly as a group of men came over and said, "Hey we want a picture with the girls!" We all stepped aside and continued our conversation. Then, a group of girls walked over to us. I turned to Preston (Wilson) and said, "Here we go, I'm sure these girls want to take a photo," only to see them walk right past us. I heard them say, "We want a picture with the girls too." I just put my head down and we all laughed. It wasn't like this the whole trip, but it was pretty funny that it started out that way.
HIGHLIGHTS OF QATAR
Seeing the most legit mall with a roof that changed with the weather outside.
Seeing the torch that is going to be used for the 2022 FIFA World Cup.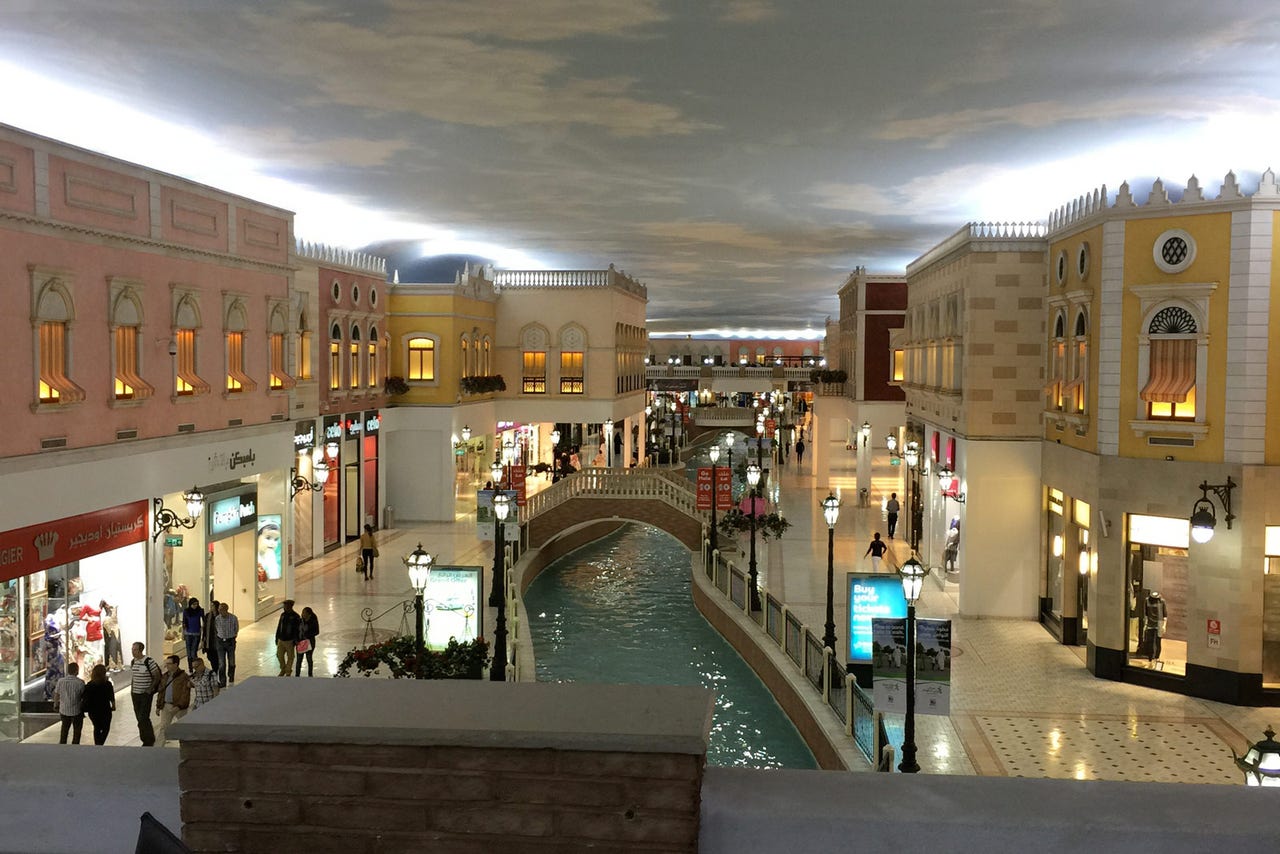 The view leaving Qatar.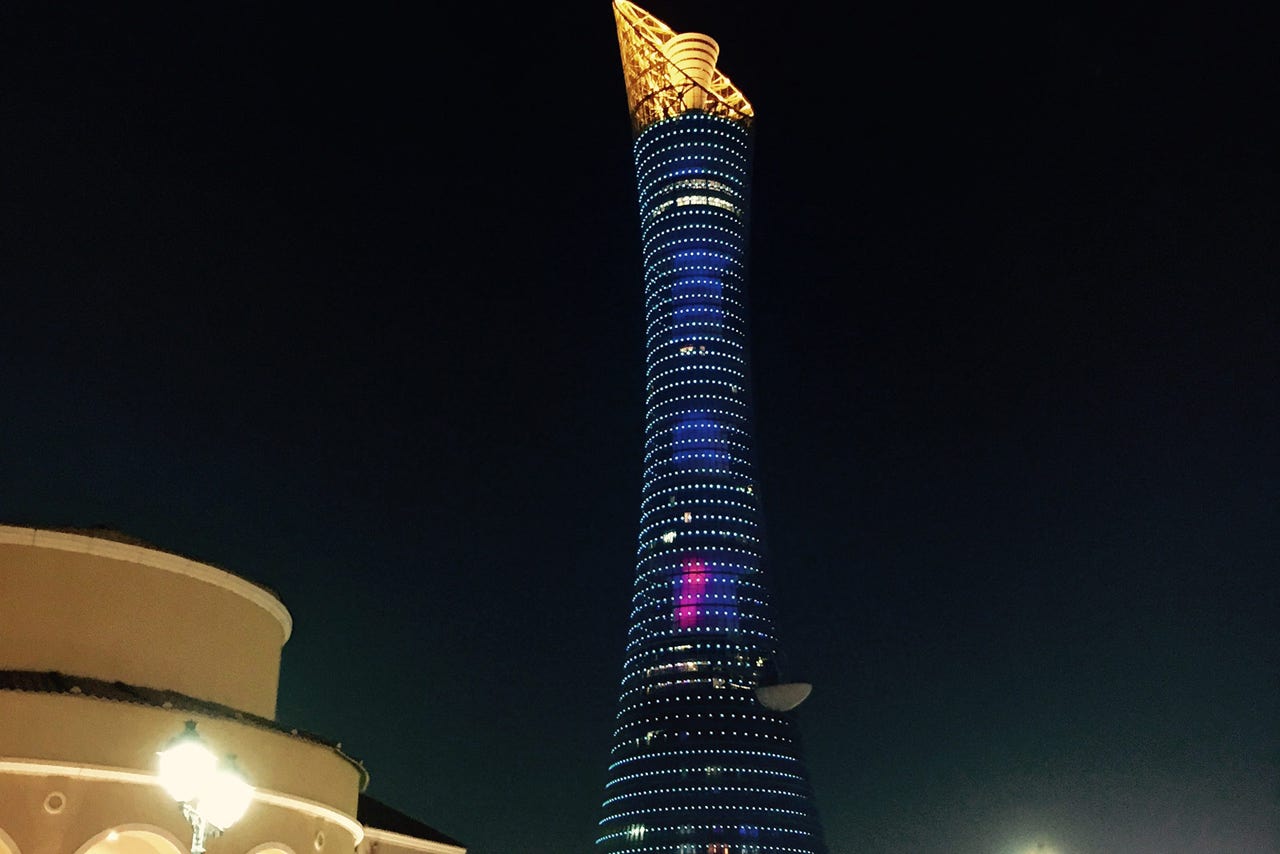 HIGHLIGHTS OF OMAN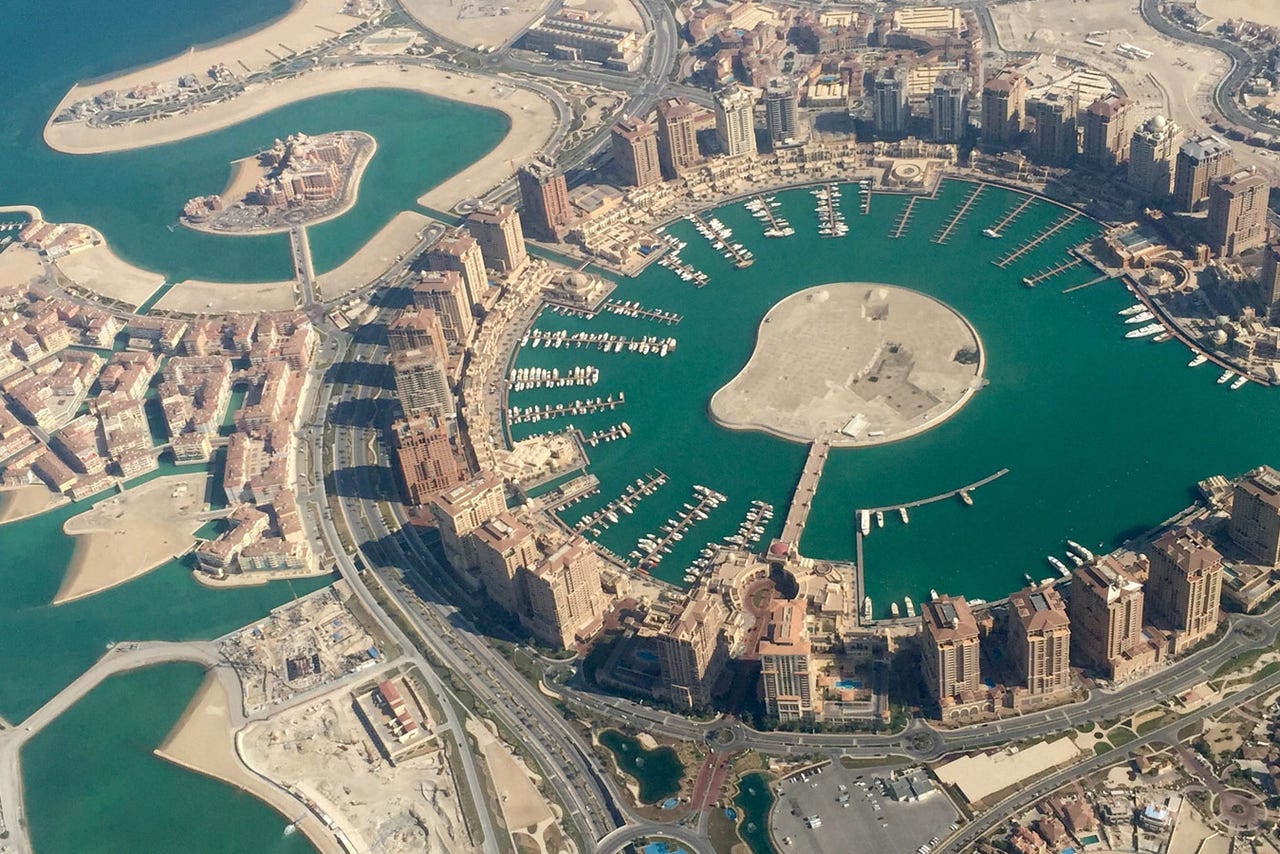 The next stop was Oman, and we flew into another cool airport in Dubai. While we all would have liked to have explored the city, that wasn't what this trip was about. I have to say this was my favorite stop of the trip. We had so much fun at this base with all the soldiers. We did all sorts of activities with them -- from seeing the military force dogs to taking apart and putting weapons back together.
We played with the robots. I also saw some of the coolest planes in the world. My personal favorite was getting to check out the MRAPs, which are armored vehicles.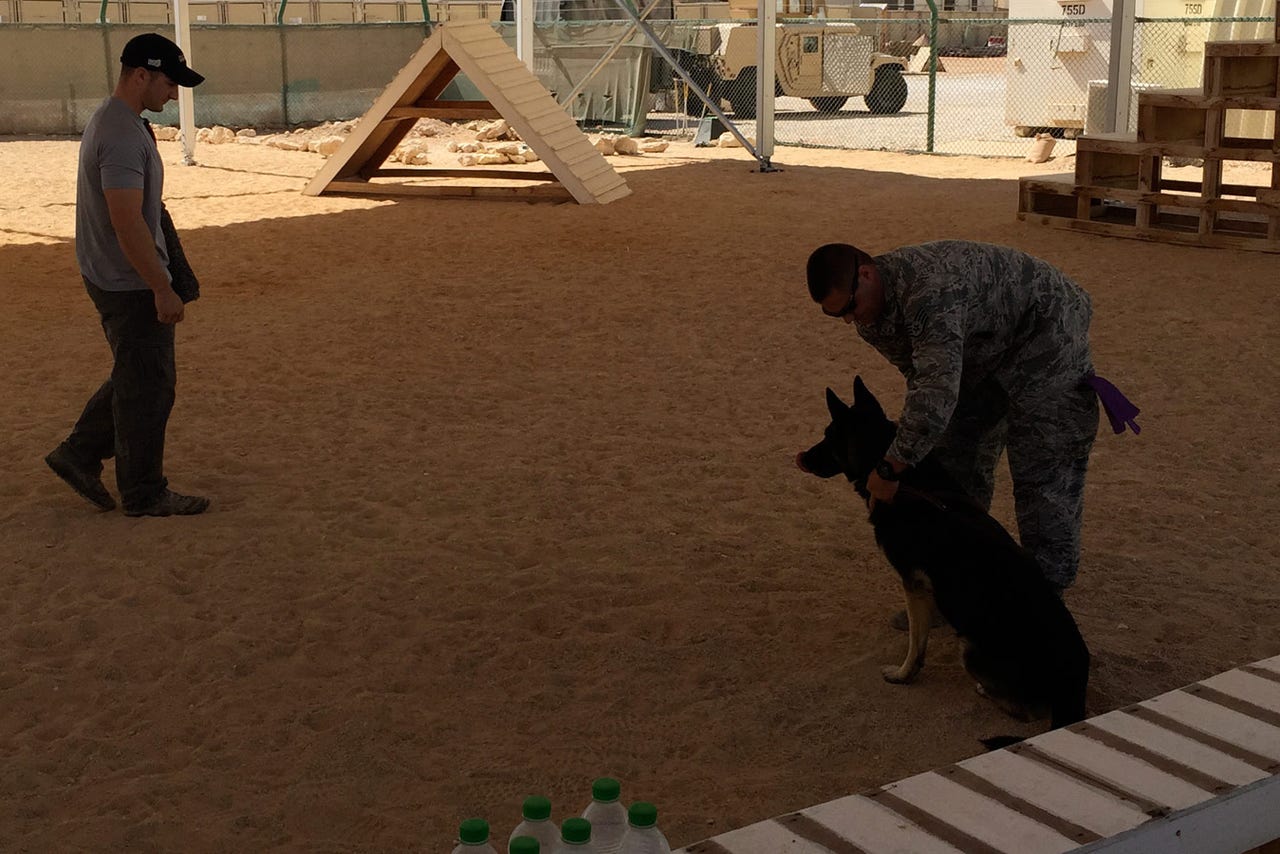 Along with all the great activities, we all seemed to really bond with the troops at this base, especially the group that was in the firehouse. This was a painting of its door.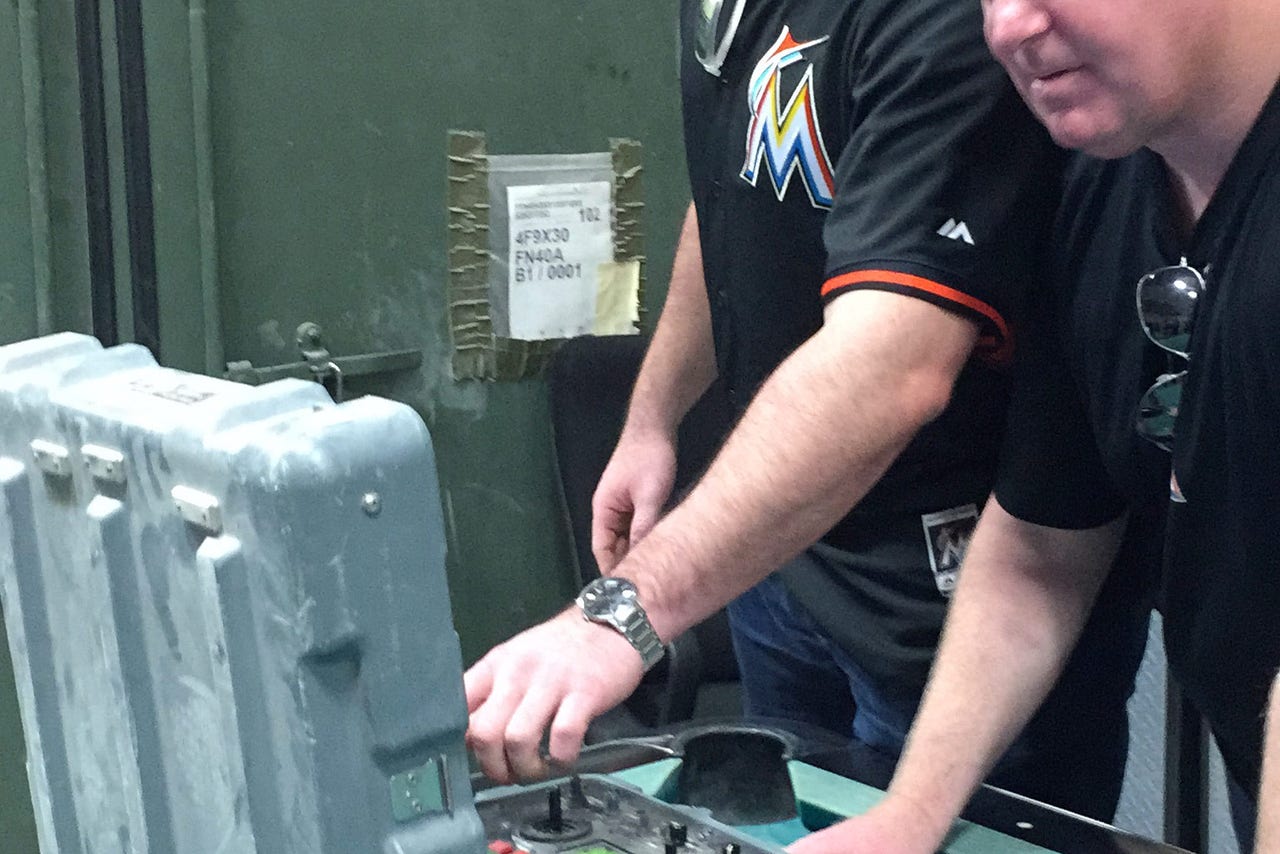 HIGHLIGHTS OF UNITED ARAB EMIRATES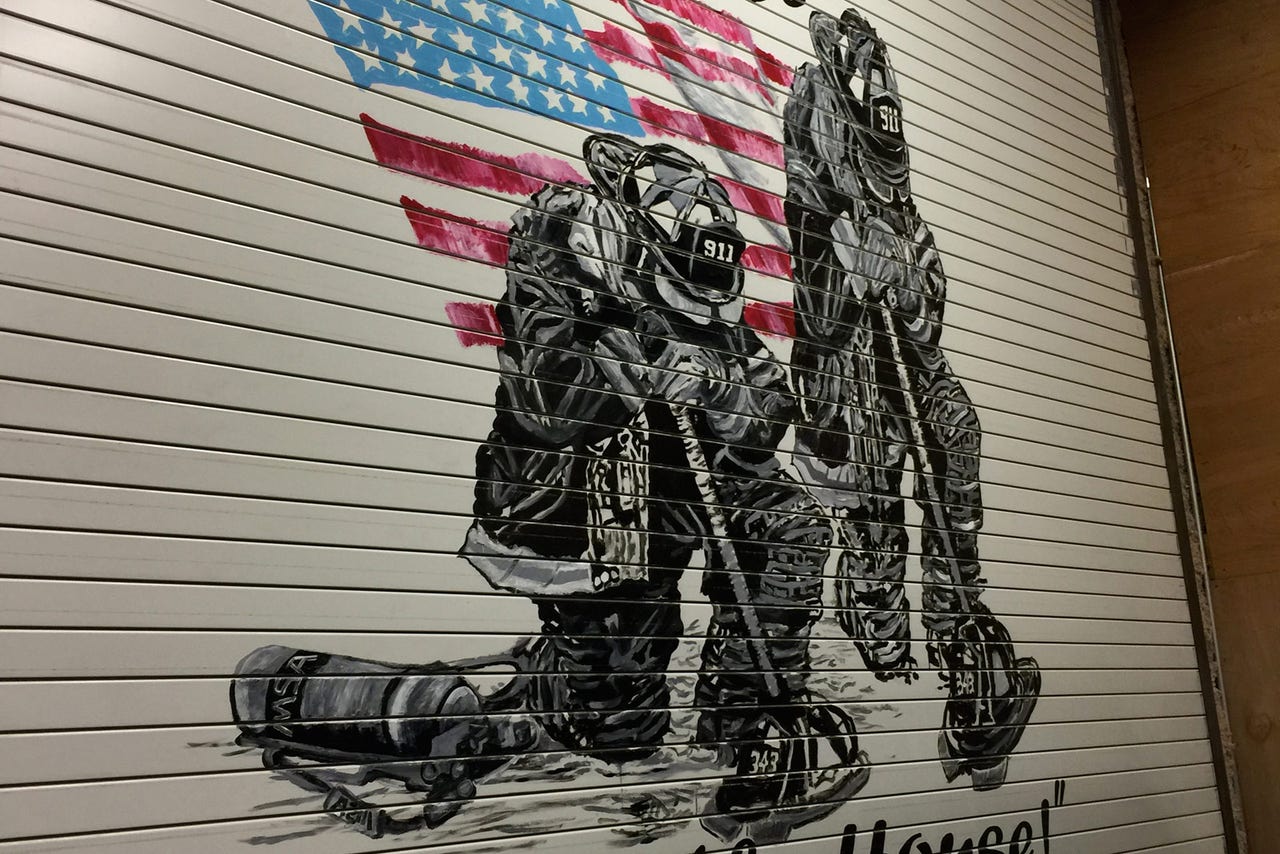 Our last stop was UAE. This one was tough since our flight was at 4 a.m. With all the airports you need to be there three hours early, so none of us got a chance to sleep. Still, it reminded us of what the soldiers go through quite often. We all decided to suck it up and not complain. Once we actually started talking to the troops the adrenaline kicked back in and we made it through the day just fine.
HIGHLIGHTS OF THE ENTIRE TRIP
-- Getting to tell Chris Hatcher when we landed that he had been traded (to the Los Angeles Dodgers).
-- When we first got there we met with some of the guys who showed us the anti-aircraft launchers, which were cool. One of the guys played guitar and another guy explained what a swirlfie is -- apparently it's the next generation of the selfie!
-- Seeing the military dog demonstration and the armory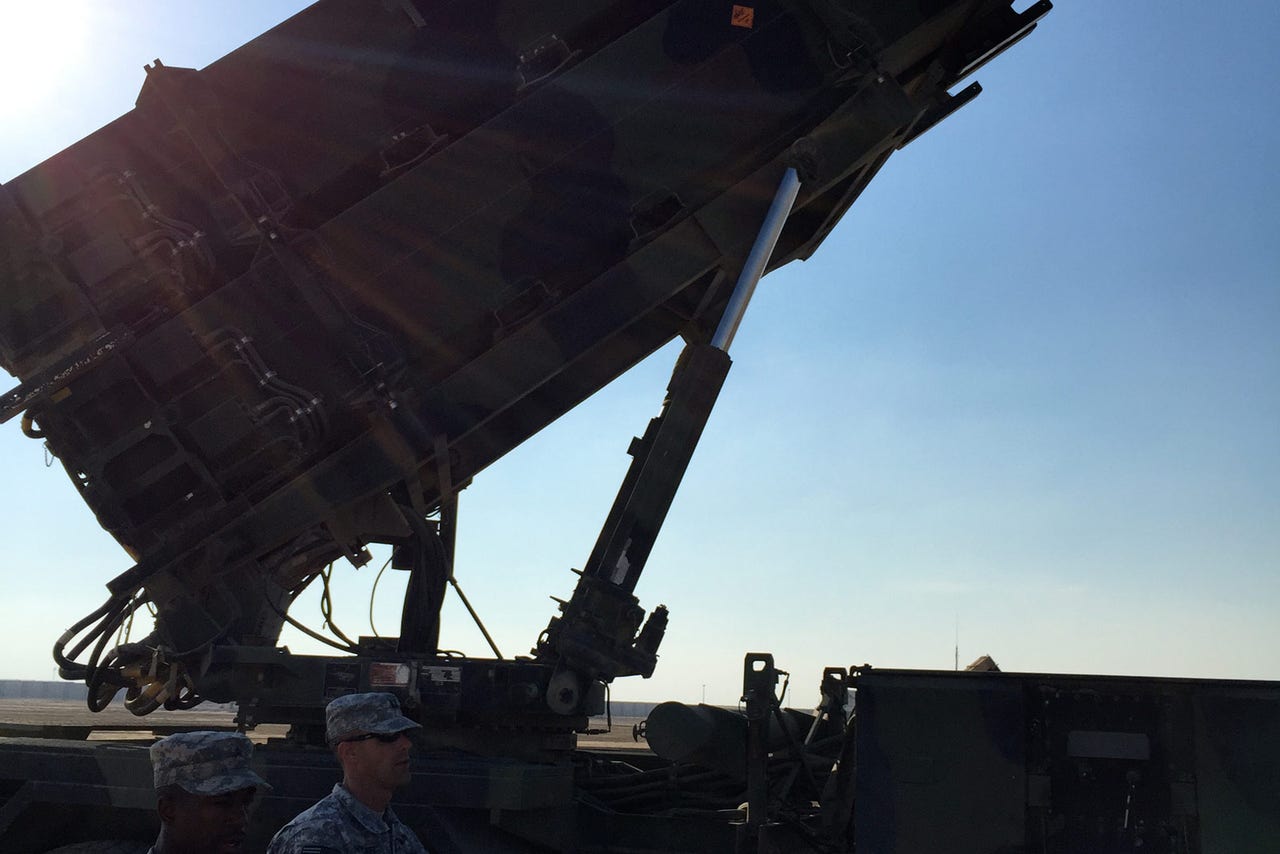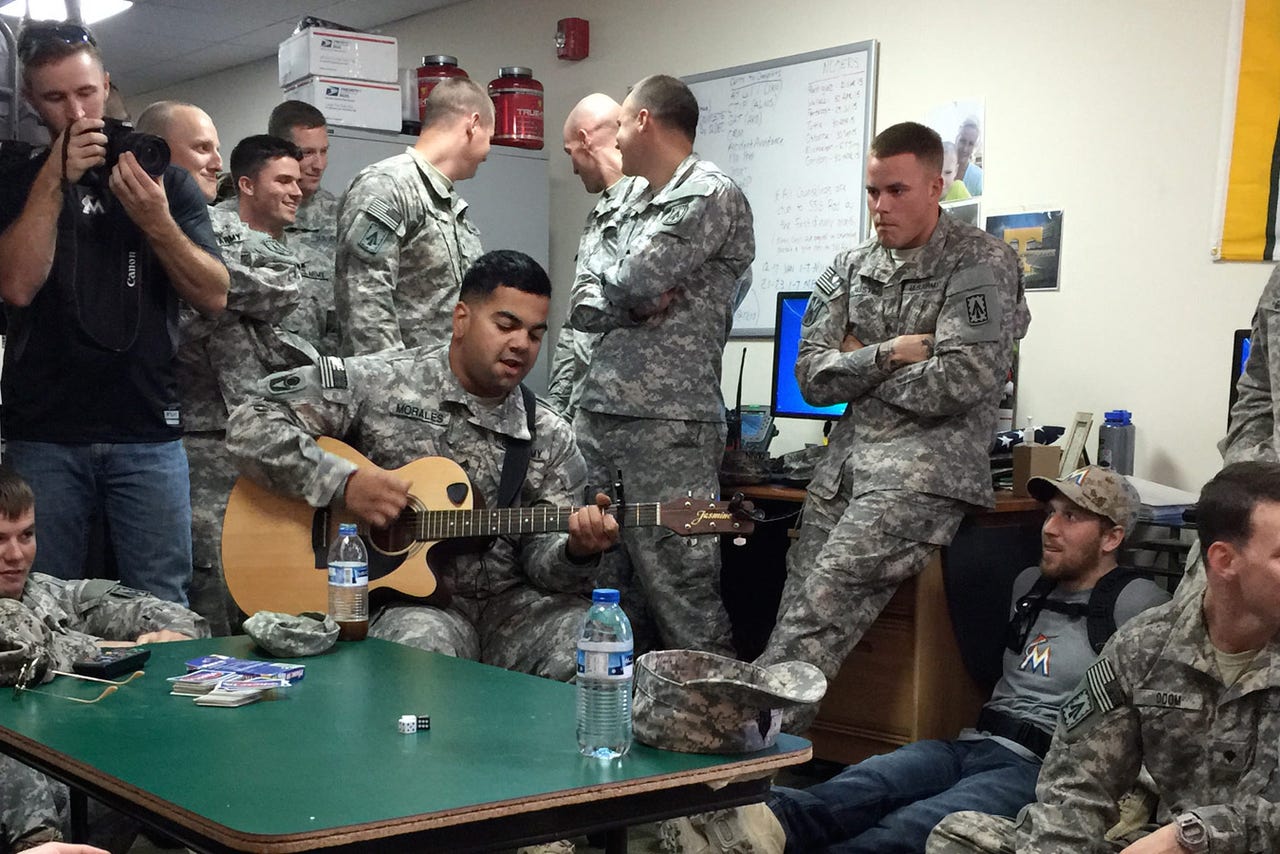 -- Seeing all the planes. We weren't allowed to take pictures of certain parts of the base or planes.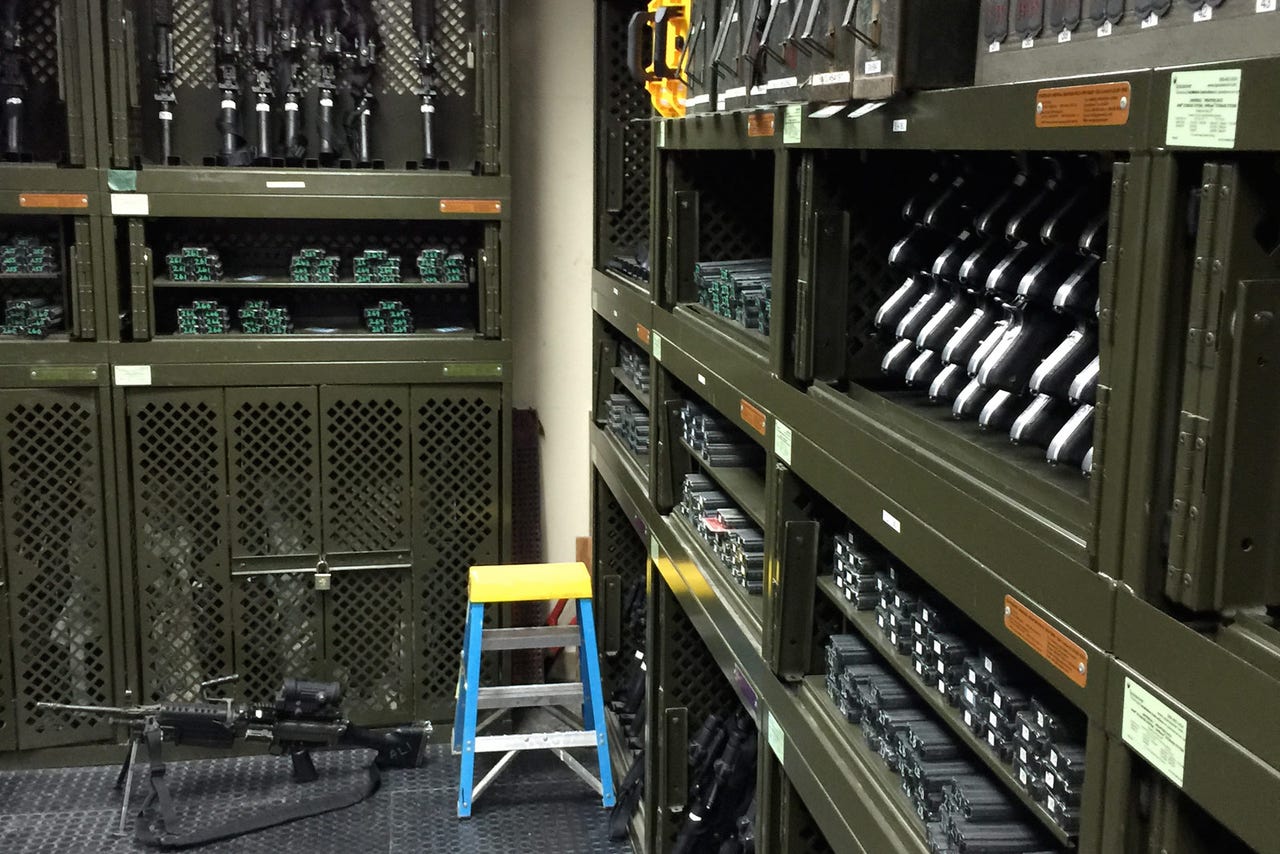 -- I also played ping pong against one of the soldiers and won.
At the final signing and performance there was a big stage where they played music while we signed and took pictures with some truly incredible people. This was a memorable moment for me because I traded coins with a man who received a coin while being deployed in Korea. That is where my grandfather served and was wounded in battle and later received a Purple Heart. It was great to have that connection with someone and be able to swap stories.
This was hands down one of the best experiences of my life. I can't thank those men and women enough, and I would do it again in a heartbeat.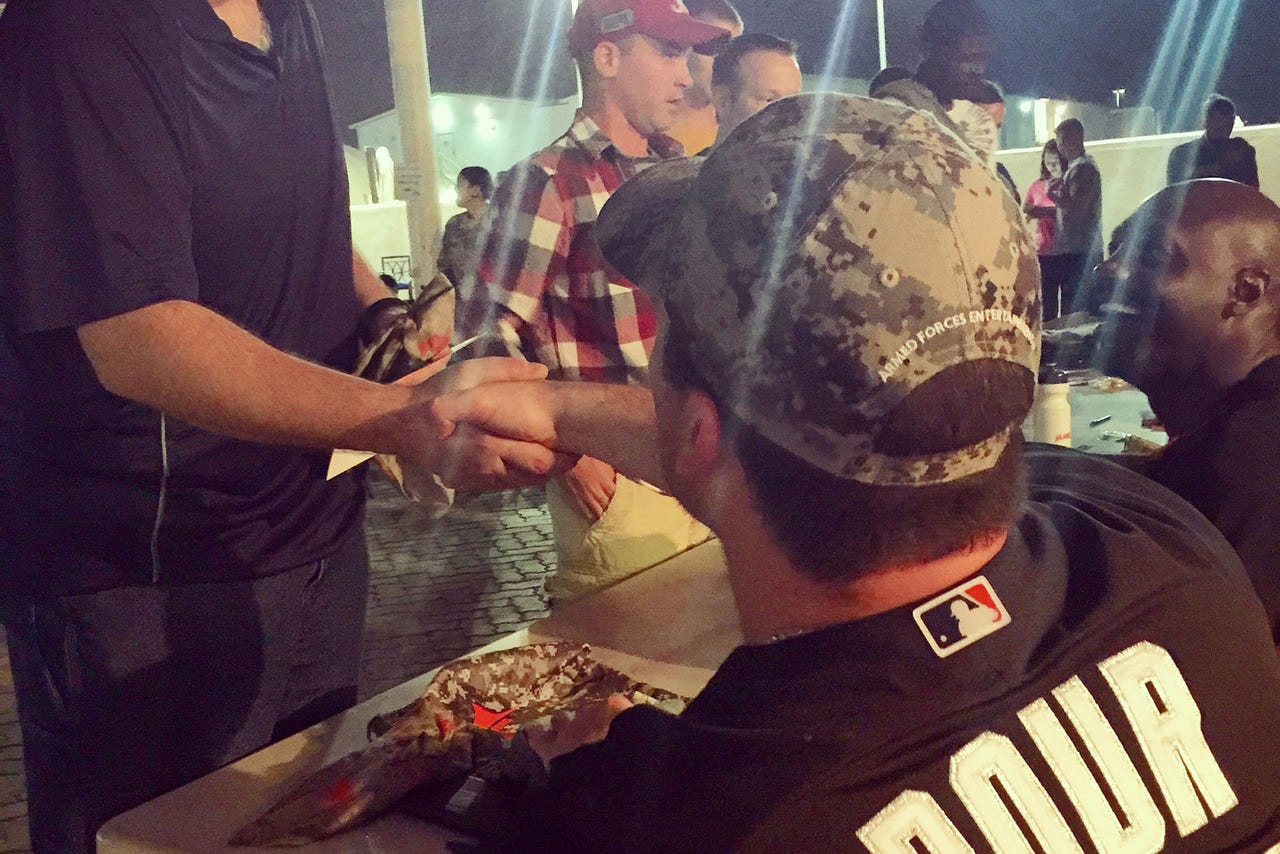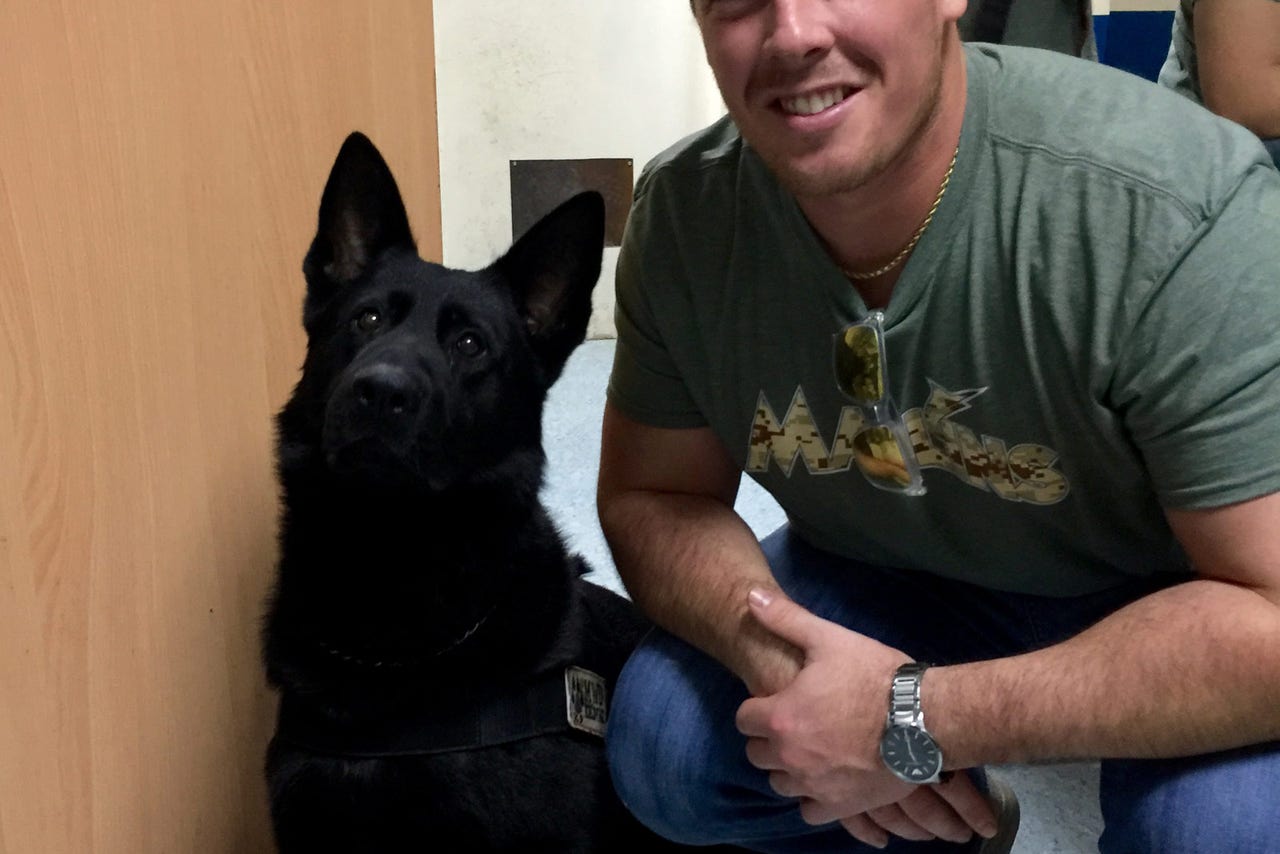 ---
---