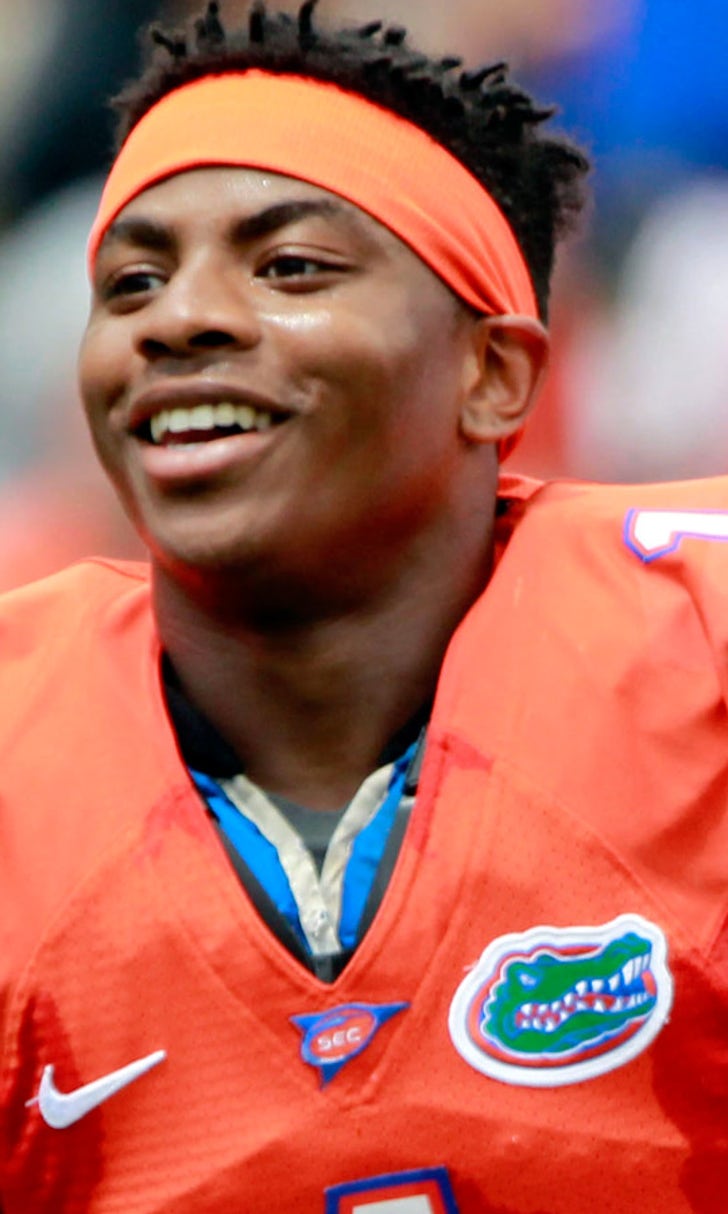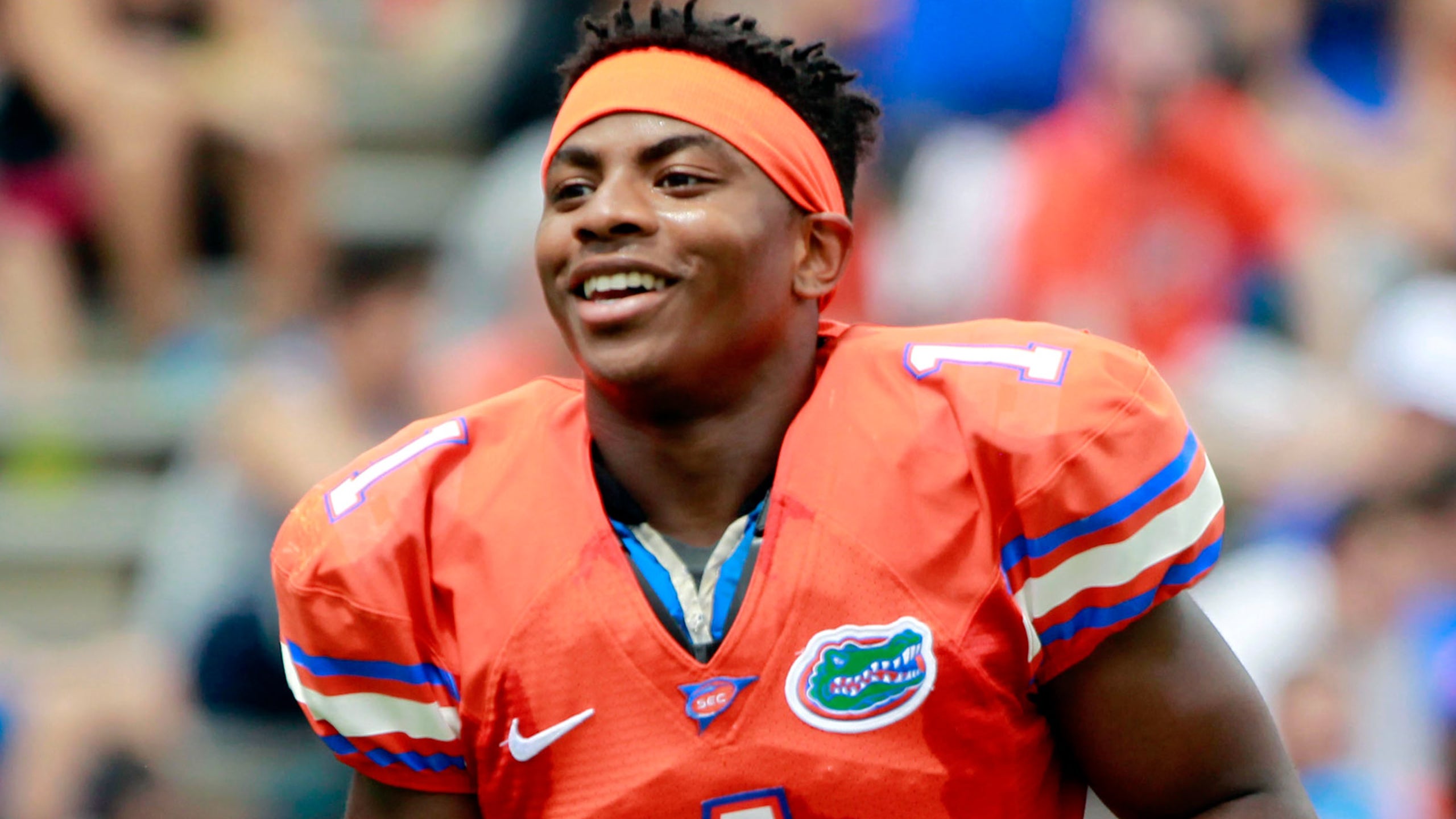 Gators Spotlight: Talented secondary worthy of nickname
BY foxsports • August 1, 2015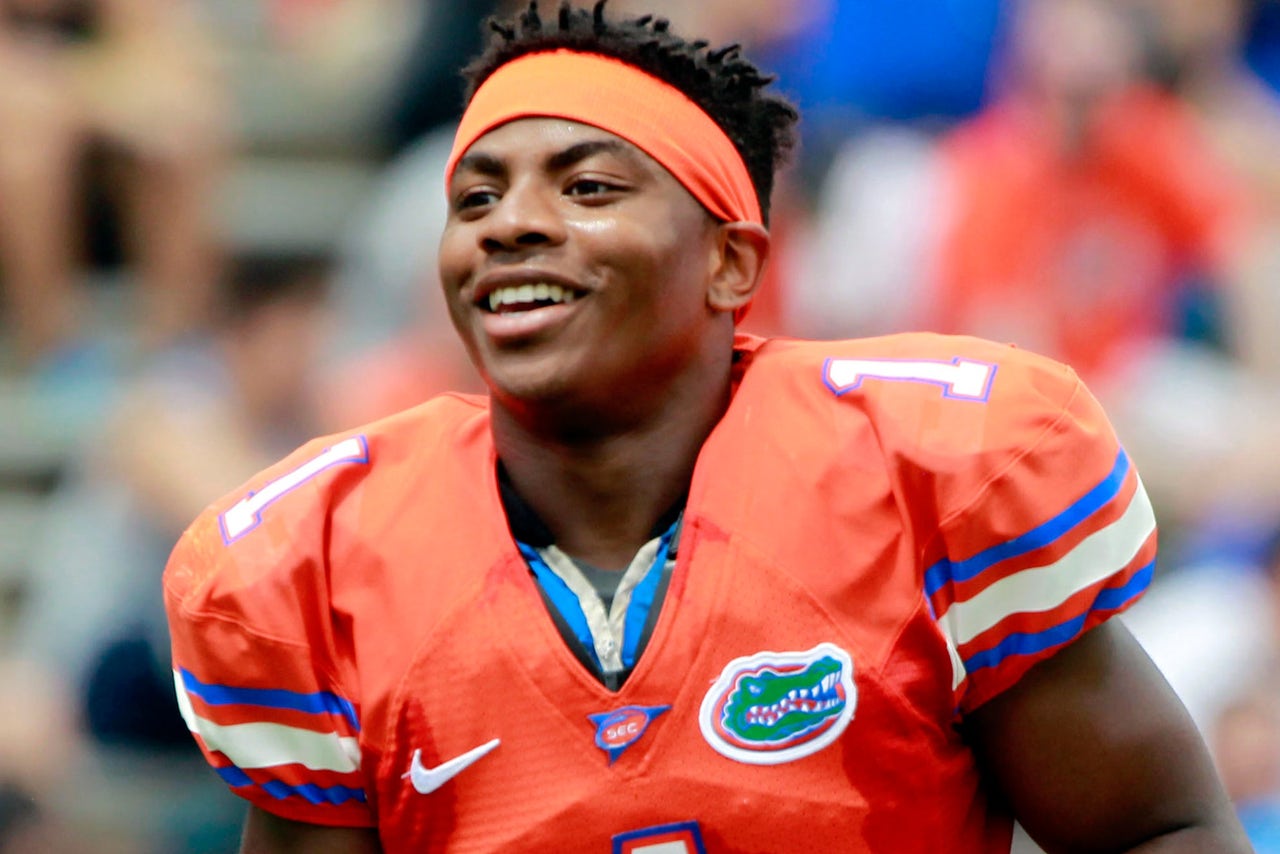 GAINESVILLE, Fla. -- In perhaps the biggest surprise of the summer, there was an inordinate amount of discussion about "DBU" at the Southeastern Conference Football Media Days earlier this month.
While Dallas Baptist University has a history of producing the occasional major leaguer, including former Tampa Bay Rays mainstay Ben Zobrist, now with the Royals, the school's football tradition seems to be lacking.
In fact, upon further review, the Patriots don't even have a football program. However, their bass fishing team recently placed fourth in the Texas Shootout.
No word on whether they had a fish fry afterward.
Still, questions remain: Why was Gators cornerback Vernon Hargreaves III asked about DBU so much in Hoover? Is the school adding football? And if so, is new SEC Commissioner Greg Sankey interested in creating an even bigger footprint for the league across the Longhorn State?
Seems rather unlikely.
Thankfully, Hargreaves cleared up the confusion during one of his first interviews.
Zach Alboverdi, a young reporter for The Gainesville Sun, cut right to the chase.
"Can you chime in on the DBU debate?'' he asked.
Hargreaves softly chuckled, and then provided insight into an issue that hung over the first day of festivities when the Florida contingent made the rounds.
"I want to clear the air real quick,'' Hargreaves said. "The guy -- his name is @ClutchLikeMJ on Twitter; y'all should give him a follow, he makes good videos -- he made a whole bunch of Florida videos and he added the term 'DBU' in there.
"So that was fine until some LSU players saw it and they figured, 'they're making the videos.' They're like, 'oh, just because you make videos that doesn't make you DBU.' Meanwhile, none of us that I know of have said anything about being DBU or anything like that. And that's how the conversation started."
Hargreaves went on to say the Gators plan to let their play do their talking and "all that Twitter stuff, that's for the fans and the media."
Finally, we have some clarity.
In summary, it appears LSU took offense to the perception that some Gators staked claim on Twitter to being Dallas Baptist University. The Tigers made their thoughts known, and the Gators shrugged their shoulders and tried to move on. If LSU wants to be known as DBU also, it can have it.
In reality, the debate's solution does make sense. Baton Rouge is much closer to Dallas than Gainesville.
Now, as we turn our focus to the start of preseason camp next week, let's take a look at Florida's defensive backs, which many view as the country's best unit:
LEADER OF PACK: Hargreaves can stake claim to this title since he is a returning All-American and one of the top juniors in the country.
Hargreaves had three interceptions last season and tied for the SEC lead with 13 pass breakups. He draws the toughest assignment each week and early NFL Draft projections for 2016 have him as a potential top 10 pick.
Hargreaves (5-11, 199) is excellent in coverage and is not afraid to throw his body into a pile. He finished with 50 tackles last season and plays with the kind of energy that his teammates often thrive off.
UP AND COMER: There are several to choose from here, but sophomore Jalen Tabor gets the nod. Tabor enters camp competing for a starting spot opposite Hargreaves.
He earned a spot on the All-SEC Freshman Team and finished with 22 tackles and eight pass breakups. He also made a one-handed interception at Vanderbilt that was one of the highlights for the Florida secondary.
MOST OVERLOOKED: Brian Poole had his ups and downs a season ago, but he was at his best in Florida's victory over East Carolina in the Birmingham Bowl.
Poole had a 29-yard interception return for a touchdown and led the Gators with four interceptions. Poole (5-10, 208) can play nickel, corner and safety and like Hargreaves, doesn't shy away from contact.
REST OF BUNCH: The more you think about it, these guys deserve a nickname, something like "Defensive Back University."
That has a nice ring to it.
"It's fun to watch those guys play,'' first-year coach Jim McElwain said during the spring in his first look at the group in person.
Junior safety Keanu Neal is an impact player; sophomores Duke Dawson and Quincy Wilson have the look of future standouts, and veteran Marcus Maye adds versatility and leadership.
And don't forget redshirt sophomores Marcell Harris and Nick Washington, and redshirt freshman Deiondre Porter. All three will be competing for time in the rotation during camp.
For a team that has plenty of question marks entering McElwain's first season, the secondary is deep, talented and a unit that ranks among the best in the country.
---