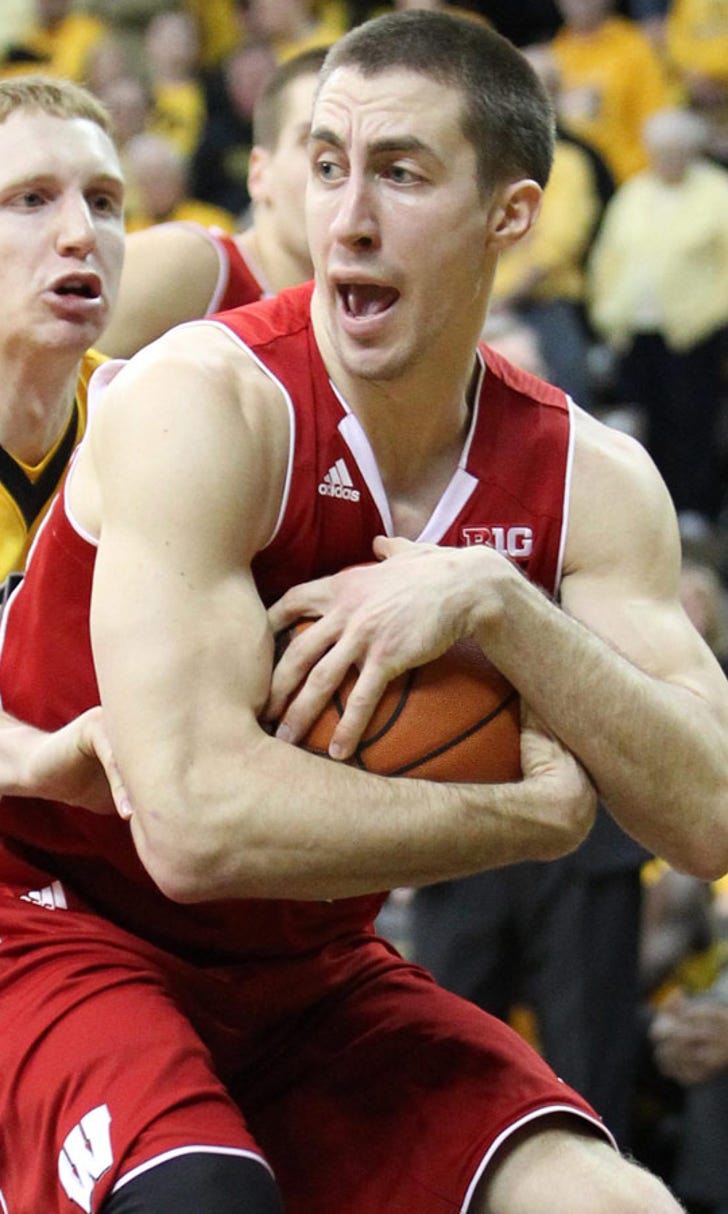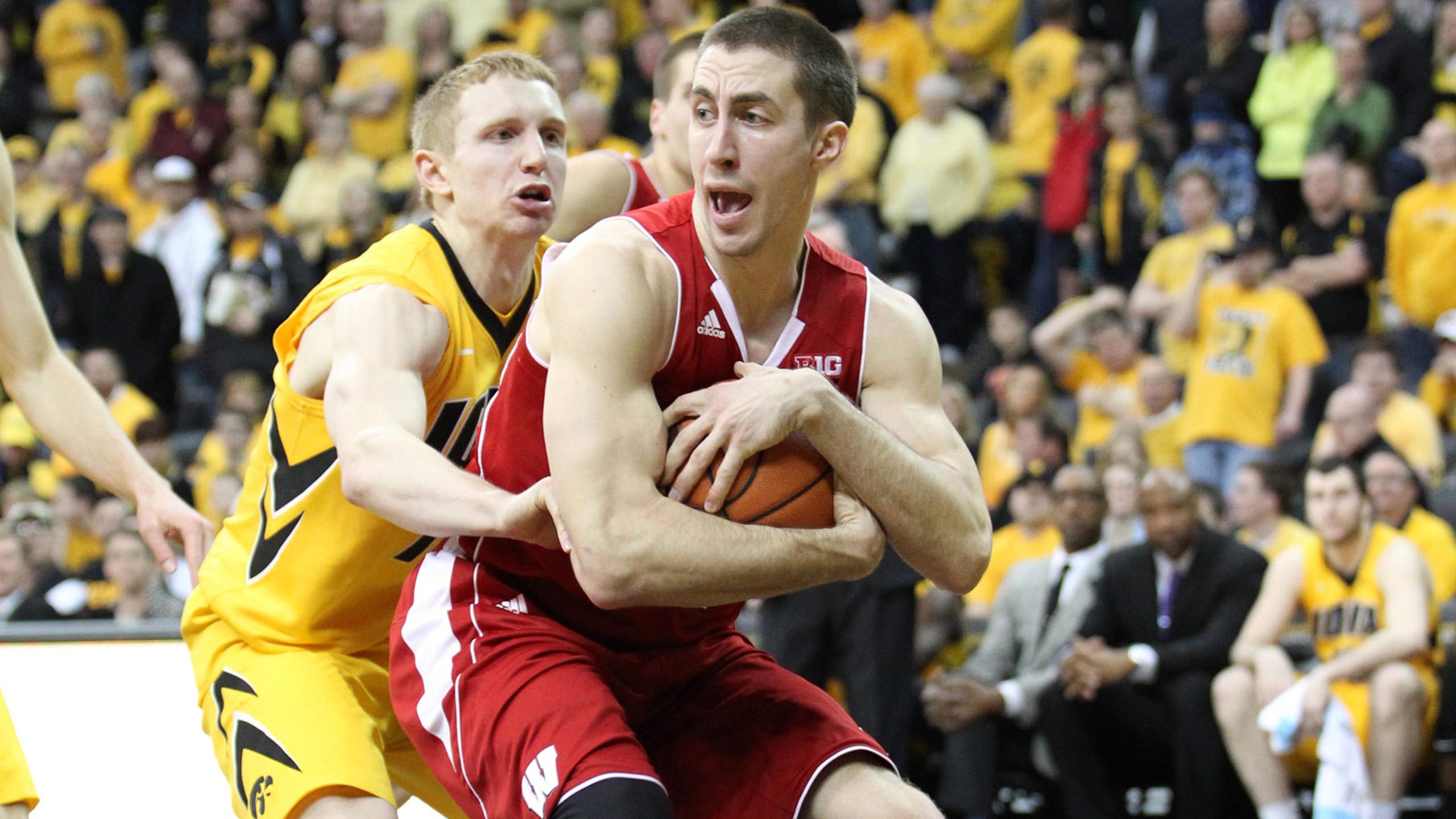 Gasser fuels key Wisconsin road win against Iowa
BY foxsports • February 22, 2014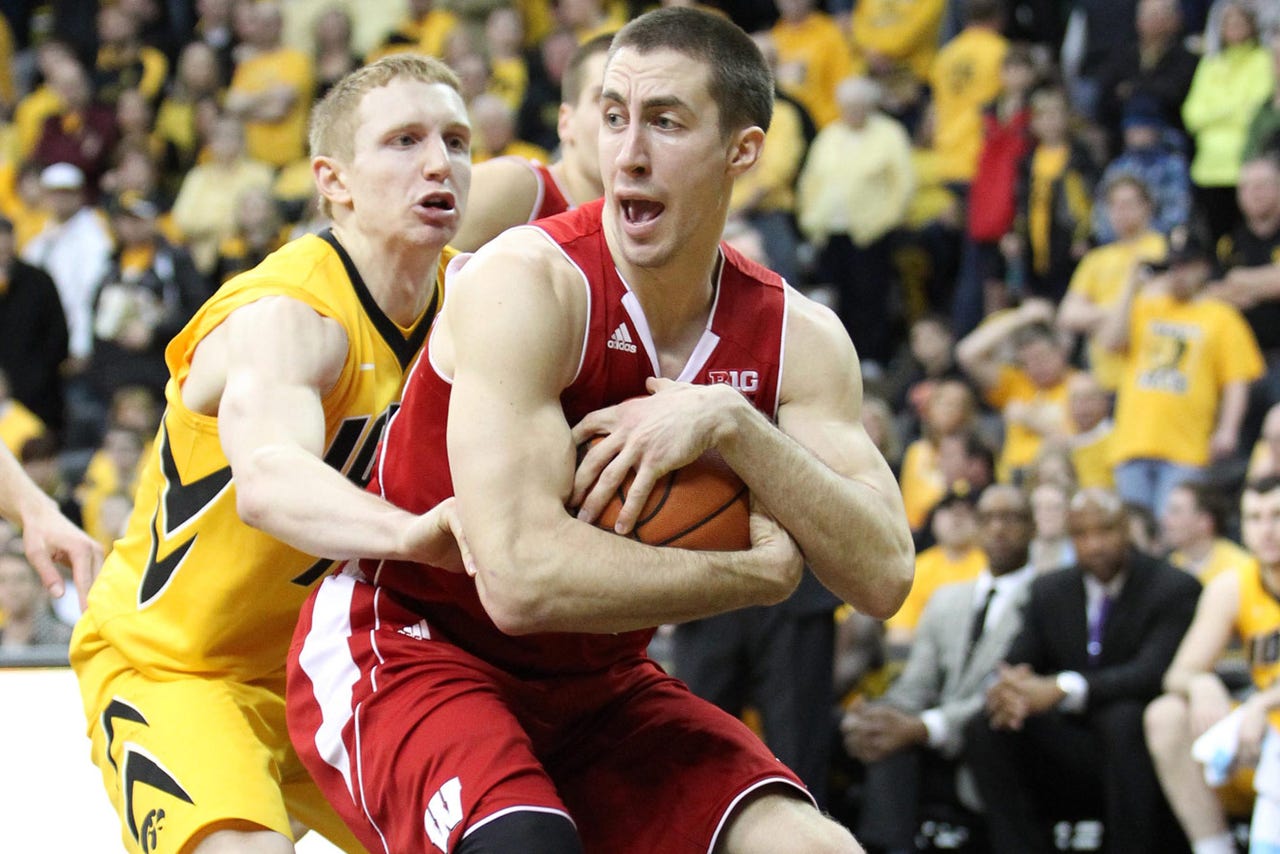 IOWA CITY, Iowa -- Josh Gasser gathered the final rebound and slammed the ball emphatically onto the court. He raised his fist high and ran to the center of Carver-Hawkeye Arena to meet teammates, several leaping into each other with unabashed joy.
Sometimes, during the grind of an intense Big Ten season, you've got to stop and appreciate an accomplishment as impressive as Saturday's performance. So after No. 16 Wisconsin let a nine-point halftime lead vanish and stormed back for a stirring 79-74 victory against No. 15 Iowa, the Badgers' celebration was far from muted.
"It's really sweet," Gasser said afterward. "Iowa's such a good team and this was such a tough environment. We wanted it really bad. We knew we had a big lead there and kind of let it slip away a little bit. But we knew it was going to come down to the last couple minutes, who was going to make the most plays there. Every little play matters at the end there.
"When you come out with a win in that situation, you're happy. You want to celebrate. You want to enjoy it. You've got to love it, and that's what you play for."
The Badgers (22-5, 9-5 in Big Ten play) won their fifth consecutive game to leapfrog the Hawkeyes (19-7, 8-5) for third place in the conference. And it would not have been possible without Gasser's steadying influence on the floor.
Gasser buried a 3-pointer from the right wing with one second remaining on the shot clock to bring Wisconsin within 64-63 at the 4:06 mark of the second half. He canned another 3-pointer to give the Badgers a brief one-point lead a minute later and set up center Frank Kaminsky for a layup off a pick and roll, which pushed Wisconsin ahead for good, 73-72, with 37.1 seconds left.
"He's got some stones when he hits those big shots," Badgers forward Sam Dekker said of Gasser. "He always seems to do it. It's Josh. He comes off those screens, always spotting up in the right spot it seems like. When you have a guy like that that's not afraid of the moment, it's going to help your team."
Gasser finished with 12 points and played the final 10 minutes with three fouls. Kaminsky (21 points), Dekker (15 points, 11 rebounds) and freshman Bronson Koenig (career-high 12 points) also scored in double figures for Wisconsin.
Saturday represented the kind of knock down, drag out Big Ten game most have come to expect from these two teams. Last month, Wisconsin came back from an 11-point halftime deficit in Madison to win, 75-71, and the teams split two games a year ago, with each winning by four points.
This time, the lead changed hands nine times, and the game wasn't decided until Iowa's Zach McCabe airballed a 3-point attempt with the Hawkeyes trailing by three points and 17 seconds remaining. Badgers point guard Traevon Jackson hit two free throws to put the game out of reach.
Wisconsin now is 7-2 against teams in the current Associated Press Top 25 poll -- more victories against the top 25 than any team in the country. UW has beaten the top two Big Ten teams, Michigan State and Michigan, during this current five-game winning streak. And the Badgers are looking more and more like a team on a path to playing its first two NCAA tournament games in Milwaukee as a high seed in the Midwest Region.
"We feel like we can go anywhere and beat anyone," Kaminsky said. "We have the team and the players to play with anyone and match up with anyone. We're pretty confident right now."
What made Saturday's game more rewarding was the team's ability to overcome a hostile crowd that grew louder with each call fans felt went against Iowa. When the fervor reached its apex, Wisconsin kept its cool and found a way to win with precision passing against Iowa's 2-3 zone, timely outside shooting and a solid defensive effort. Kaminsky even stripped Iowa's Roy Devyn Marble on a drive under the hoop and buried two free throws with 24.5 seconds left.
All this from a team that just three weeks ago dropped its fifth of six conference games, raising questions as to whether the Badgers could even earn a first-round bye in the Big Ten tournament.
"We were in a little bit of a shooting slump," Badgers coach Bo Ryan said. "Ted Williams had them, too. Not shooting slumps but batting slumps. DiMaggio didn't always hit in 50-some straight games. That's the only way I can say it. We were 3 for 17 on our home floor (on 3-pointers) and 4 for 25 I think in two of those bumps. Against good teams. And if you shoot like that in this league one through 12, you're going down."
Players acknowledged there was much to improve on over the final two weeks and four games of the regular season. But Saturday's victory showed just how far this team had come this month -- and offered a possible glimpse of what is possible when March arrives. A Wisconsin team that began the season 16-0 certainly appears to be back on track.
"You're going to lose games," Dekker said. "It happens. But you don't expect them to all happen in a condensed period of time. It kind of sucked at the time. But you look back at it and realize, 'Hey, maybe that was good for us. Maybe we have to learn how to battle again, learn how to fight.' To be able to have that resilience and lose five of six and come back and win five in a row, that's big for us.
"Hopefully we can carry that on. I feel like we can, but we've just got to prove it."
Follow Jesse Temple on Twitter
---