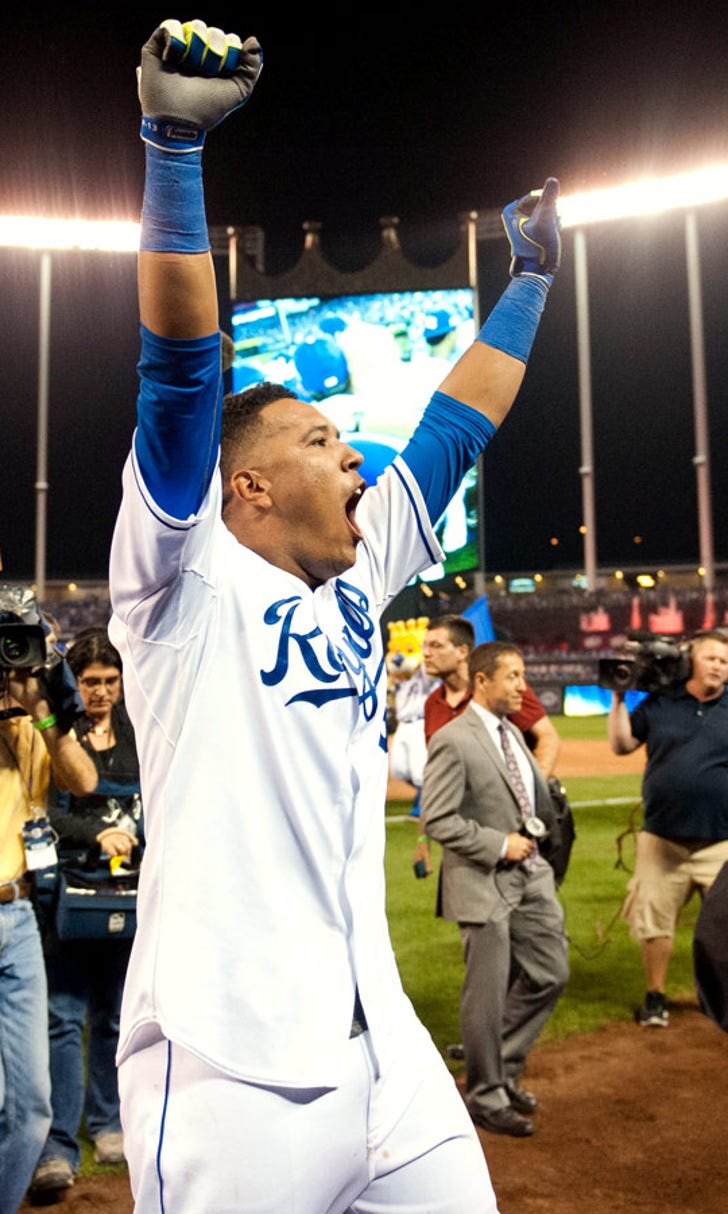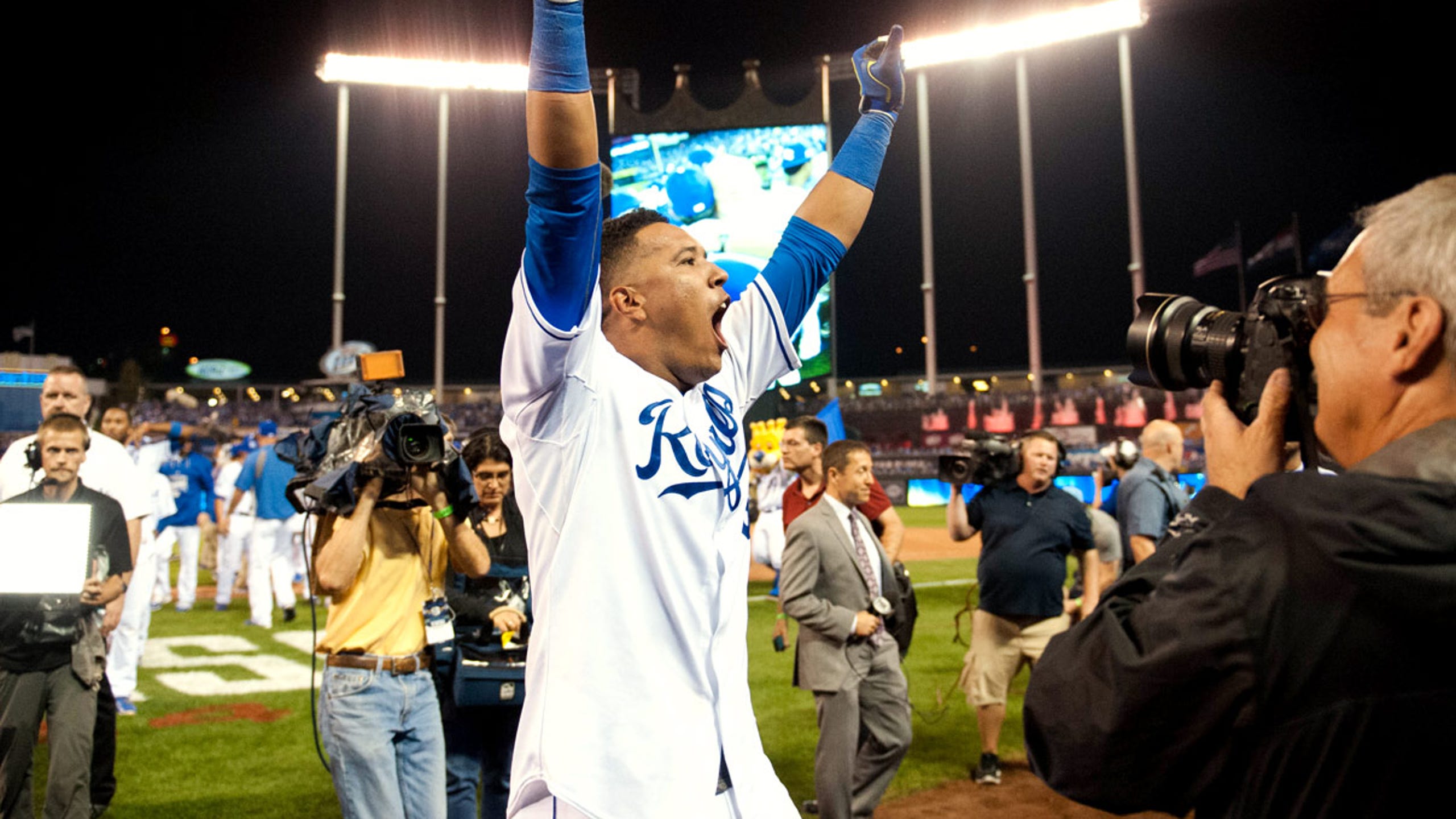 Fantasy Baseball Team Preview: Kansas City Royals
BY John Halpin • February 10, 2015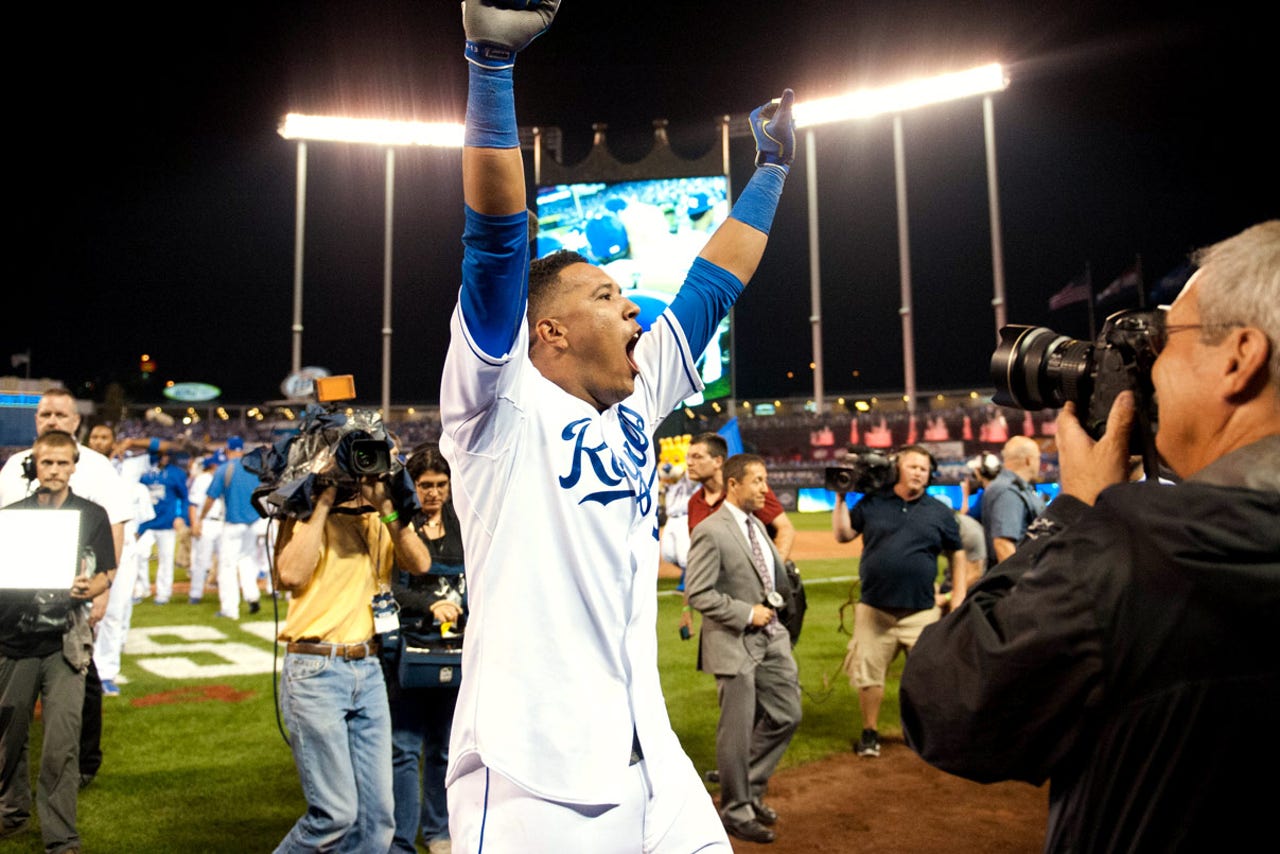 The AL champs did some tinkering after losing two core players to free agency. Fantasy-wise, there's not a whole lot to like here.
(Note: When a player's fantasy draft status is mentioned - e.g., "he's an SP4" -€" the number is based on 12-team mixed leagues.)
ALSO SEE: TEAM PREVIEWS ARCHIVES
Key additions: 1B/DH Kendrys Morales, OF Alex Rios, SP Edinson Volquez, SP Kris Medlen
Key losses: 1B/DH Billy Butler, OF Norichika Aoki, SP James Shields
Projected Lineup
1. Alcides Escobar SS
2. Alex Gordon LF
3. Lorenzo Cain CF
4. Eric Hosmer 1B
5. Salvador Perez C
6. Kendrys Morales DH
7. Alex Rios RF
8. Mike Moustakas 3B
9. Omar Infante 2B
Escobar has a .299 career OBP, but he batted .285 last season (third among shortstops) with 74 runs scored (T-5) and 31 stolen bases (first). He might not be much of a real-life hitter, but he's a top-12 fantasy SS ... Gordon isn't exciting, but over the past four years he's batted .282 with averages of 19 home runs, 79 RBI, 93 runs and 12 stolen bases. This is a very stable OF 2/3, and you shouldn't be reaching for the likes of Rusney Castillo or Kole Calhoun ahead of Gordon ... Cain's BABIP was .380 last season, and that's unlikely to happen again. He has no power, doesn't walk, and is being drafted as an OF4. No, thanks ... Hosmer is better than last year's number suggest; I even tabbed him as a sleeper pick for 2015. He's a fine third fantasy corner infielder ... Perez's power numbers are strong for a catcher, and his BA will probably rise into the .280s. He plays just about every day, too ... Morales will bounce back from his terrible 2014 because, well, um, uh, hmm ... Rios probably won't ever be a fantasy stud again, but even in KC he could rebound to double-digit homers. As an OF5, he'll produce ... Moustakas might be OK for deep mixed leaguers, but don't expect him to get much better than he is now ... Infante's regular playing time means decent runs and RBI for AL-only owners. Beyond that, nah ... Jarrod Dyson always starts the seasons as a reserve, and always plays enough to steal 30 bases.
Projected Rotation
1. Yordano Ventura
2. Jason Vargas
3. Jeremy Guthrie
4. Danny Duffy
5. Edinson Volquez
CL: Greg Holland
Ventura sure LOOKS like an ace, but his 3.20 ERA last season was helped by some luck in the LOB% department, and he doesn't miss enough bats yet. Early drafters seem to be hoping for a step forward (ADP: SP31) from Ventura, and at that price you should pass ... Vargas, Guthrie and Volquez are low-K innings eaters - and not good ones – for deep mixed leaguers ... Duffy's 2.53 ERA was helped by luck and some excellent defense. He could be a late-round mixed league flier for you, but no more than that ... Medlen was signed to a two-year deal, but probably won't be back from Tommy John surgery until late 2015.
Remember a couple of years ago, when Holland was a sleeper? The guy has a 1.32 ERA and a 0.81 WHIP with 193 strikeouts in 129 1/3 innings over the last two seasons. Stud, stud, stud.
Sleeper: Let's go with Duffy, since we already mentioned Hosmer. Duffy's low ERA was lucky with regard to his peripheral numbers, but there's upside to his current ADP in the 270s.
Top prospects
Brandon Finnegan, RP -€" Finnegan was in the Royals' bullpen just a few months after getting drafted, and looked pretty good in September before struggling in the postseason. If they want him to be a starter long-term, he'll start 2015 in the minors.
Raul Adalberto Mondesi, SS - Mondesi is a power-speed prospect who played at high-A ball in his age-18 season. He's MLB.com's No. 40 prospect, but he's also a long way off and currently swings at EVERYTHING.
Kyle Zimmer, SP - Zimmer pitched just 4 2/3 innings in 2014 due to some injuries, and October shoulder surgery puts the start of this season in doubt. Zimmer used to be a prospect, but now he's a longshot.
ALSO SEE: TEAM PREVIEWS ARCHIVES
---