Ex-Arizona coach Dick Tomey named associate AD at South Florida
Published
Feb. 10, 2015 8:08 p.m. ET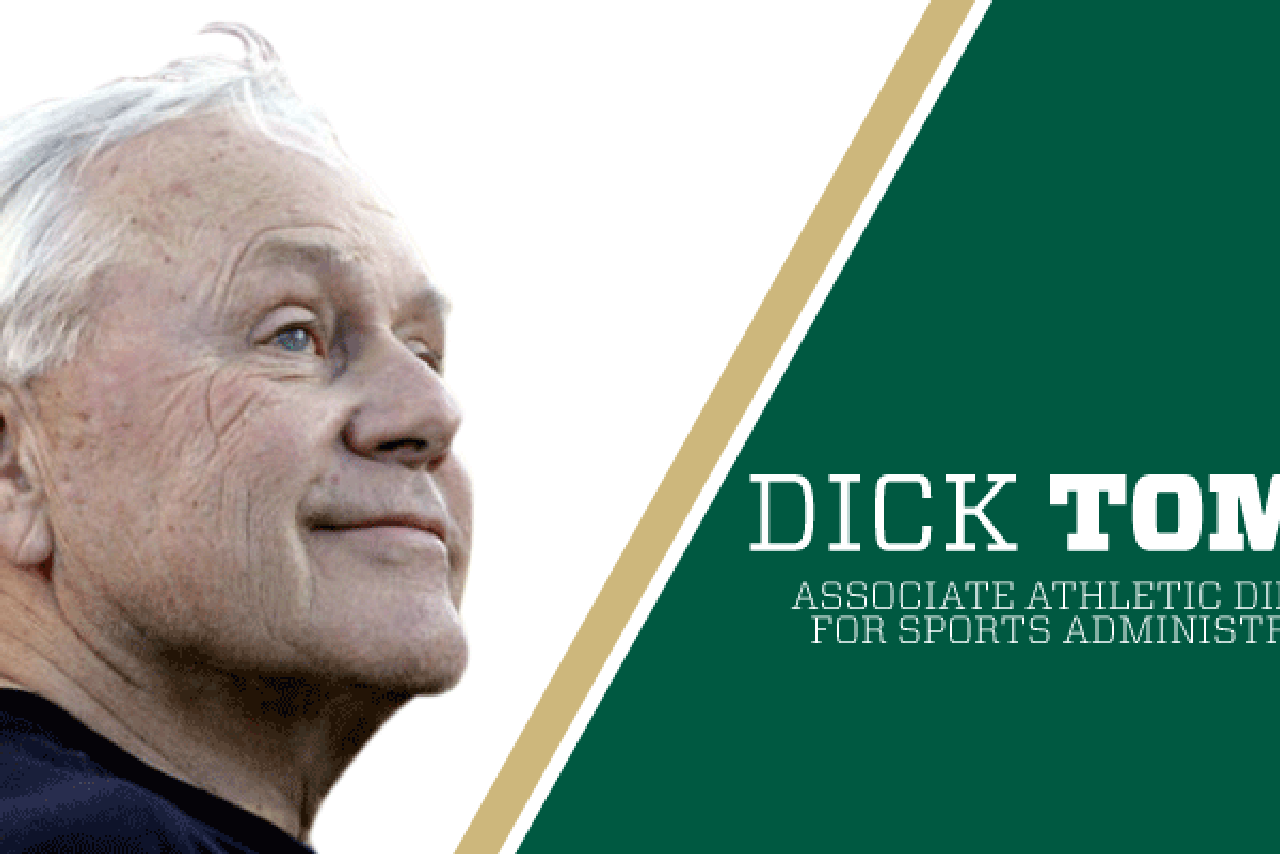 TUCSON, Ariz. -- Former Arizona Wildcats football coach Dick Tomey, retired from coaching since 2011, is ready to make another impact on a college program.
South Florida, whose athletic director, Mark Harlan, has been close to the Tomey family since childhood, announced Tuesday that Tomey will be the school's associate athletic director for sports administration, primarily overseeing all aspects of the football program.
"As we get older, if we do something new that is invigorating, it's very helpful for us moving forward," the 76-year-old Tomey told FOXSportsArizona.com.
"This really works for a lot of different reasons. I'm going to be working with everything football-related -- academics, training room, strength and conditioning, compliance, admissions. I have a lot of people I need to meet that I haven't yet. I'm going to just sit down and listen. It will be about teaching an old dog new tricks."
Tomey, the winningest coach in Arizona history with a 95-64-4 record from 1987 to 2000, said this new opportunity wasn't something he expected, but the plan started to form last fall when he spent three days at South Florida, consulting with all of the Bulls' coaches and administrative staff.  
And there's obvious comfort with Harlan, a forever friend of Tomey's son, Rich. Tomey said he's probably known Harlan since he was 4.
Harlan worked in many roles with the Arizona football program and athletic department before and after his 1992 graduation before moving on Northern Colorado in 2004 and then San Jose State, where he was associate athletic director, overlapping Tomey's time as a head coach there from 2005 to 2009.
"I have seen him become a real outstanding athletic director," Tomey said of the 44-year-old Harlan. "When I was down there, I was taken with his demeanor and his ability to bring people together, and we saw all the things we thought he could be."
South Florida is located in Tampa and competes in the Division I American Athletic Conference.
"I told Mark and told Willie, 'You're going to have to tell me, 'You're not the head coach, so shut up,' ' or they're going to have to throw an ice bucket on me because I can be opinionated after all this time," Tomey said.
Tomey and his wife, author Nanci Kincaid, have been living in Hawaii, where Tomey had his last coaching job, working with the University of Hawaii's special teams in 2011. Tomey has remained active with speaking engagements and the like, when he wasn't paddle-boarding in the Pacific or when he and Nanci weren't traveling on the mainland to visit their four children and eight grandchildren.
Tomey starts his new job next week, and Nanci will follow him a couple of weeks later. He said part of the reason the relocation works is that she was born in Florida and has relatives in the region. They will still maintain their Hawaii residence.
Tomey, who was 183-145-7 in 29 seasons as a head coach at Hawaii, Arizona and San Jose State, was inducted into the Wildcats' Hall of Fame last fall.
He said he is eager to "dig in with somebody and get to work" at his new school.
"I wasn't interested in coaching and the time that required," he said. "I know this is going to be hard work, but I also know that it's something that is going to work for us. We couldn't feel more comfortable. At any rate, I'm rarin' to go."
Yep, he's ready. Not only did he end a phone interview with his usual, "Aloha," but on Tuesday he added, "And, go Bulls."
Follow Anthony Gimino on Twitter
---