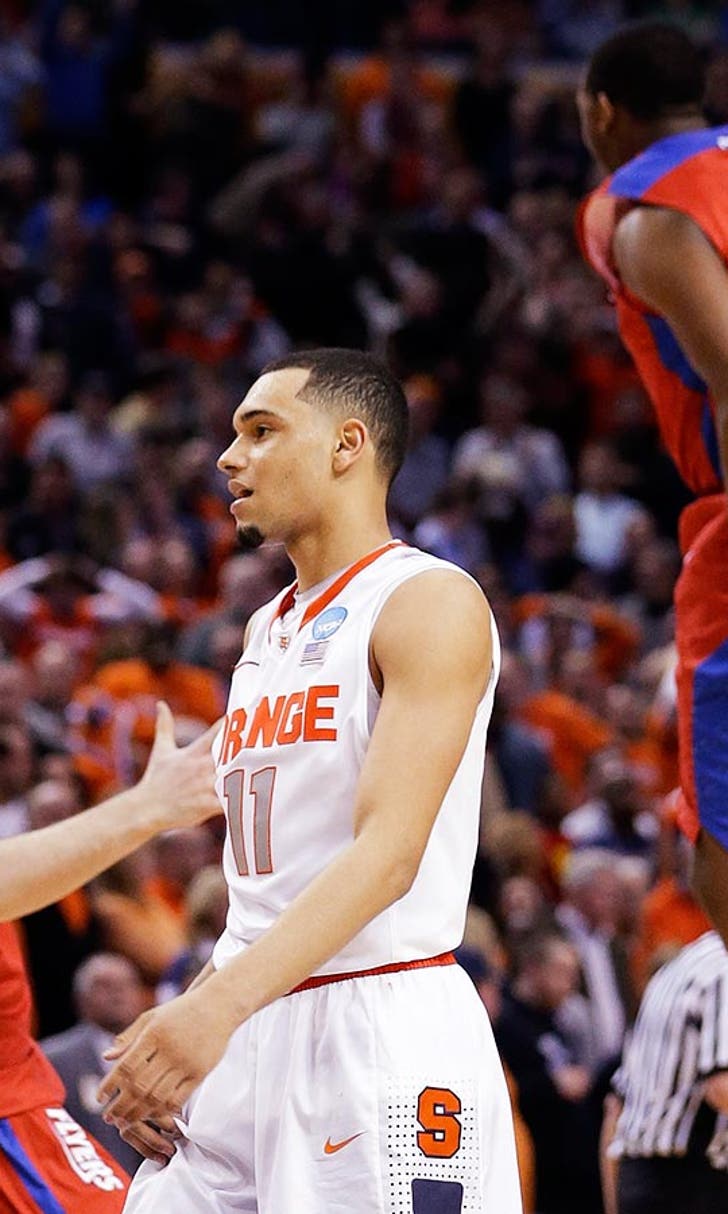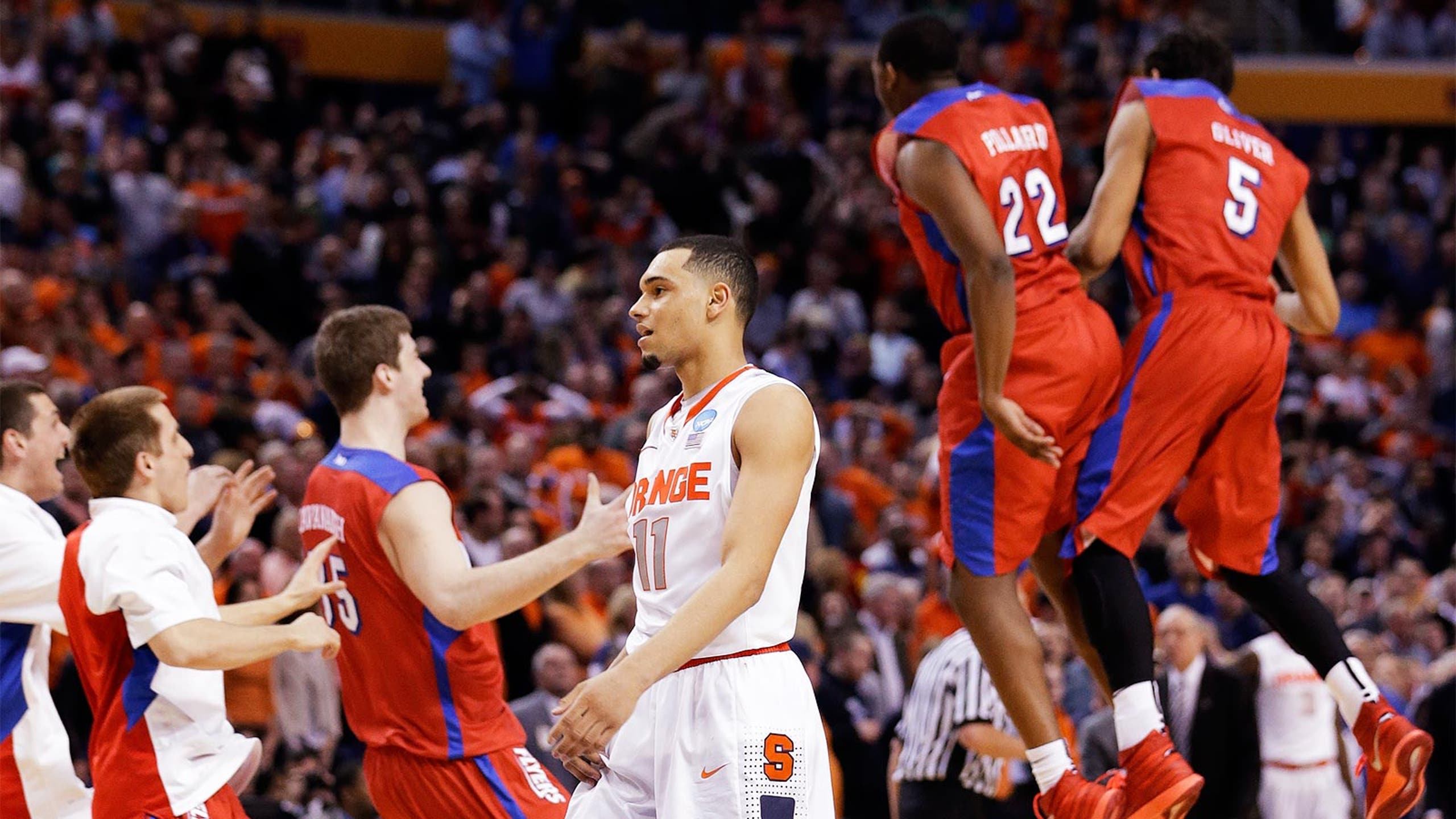 Dayton victory brings out support from all over
BY Marcus Hartman • March 23, 2014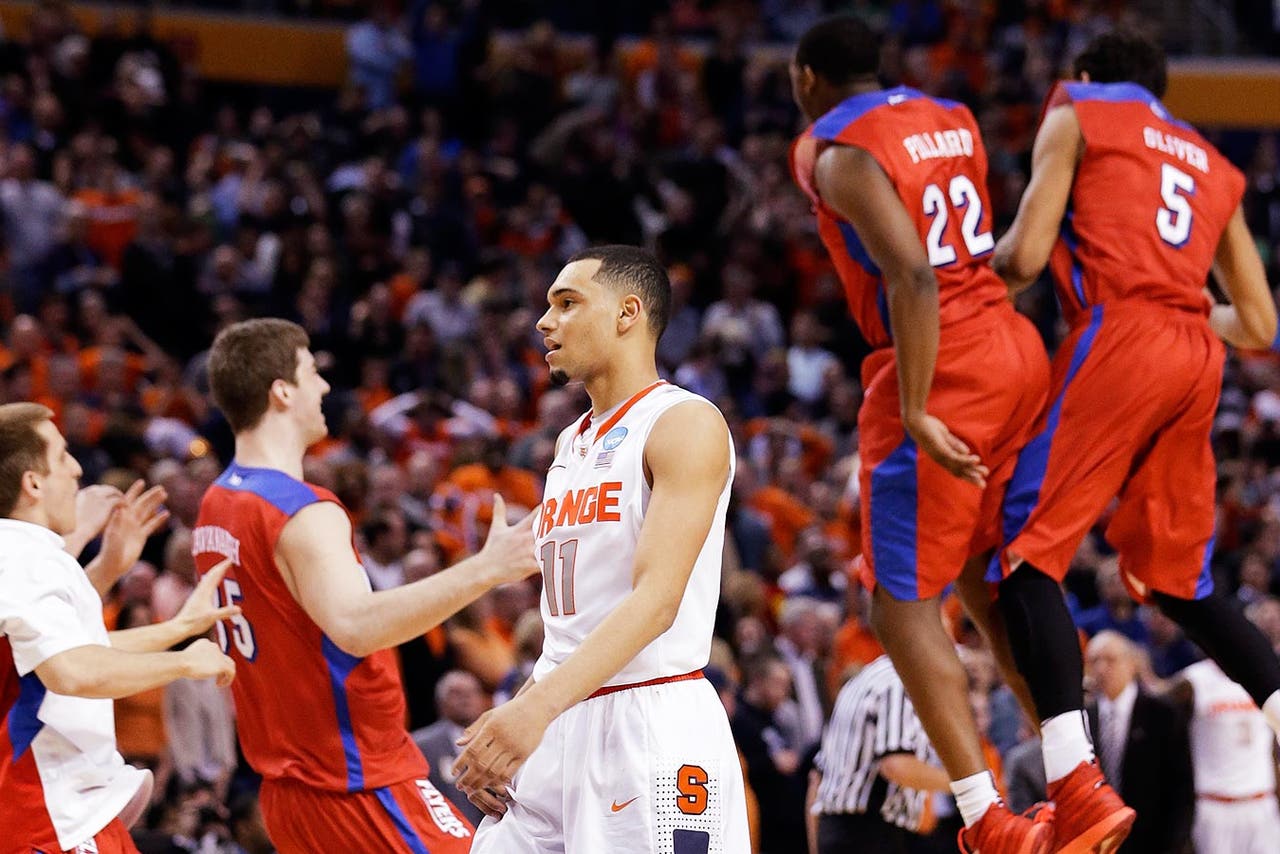 Dayton's first trip to the Sweet 16 in 30 years not surprisingly tipped off a raucous celebration on campus.
At least one of the participants might have been a little unexpected though -- school president Dr. Daniel J. Curran.
Dayton TV station WHIO reported Curran was "crowd surfing" with students who filled campus-area streets after the Flyers knocked off Syracuse 55-53 Saturday night, and Deadspin came up with a video that includes students chanting his name.
Curran wasn't the only luminary to join in the celebration in one way or another.
The Flyers' victory also brought out congratulations from a variety of sources on Twitter, including none other than the President of the United States.
Congrats to the @DaytonFlyers on a huge upset win! Devin Oliver, I may need to take you up on that pick-up game one of these days. -bo

— The White House (@WhiteHouse) March 23, 2014
Also checking in was ESPN college football analyst Kirk Herbstreit, who was a star quarterback at nearby Centerville before going to Ohio State, and Arizona head coach Sean Miller, older brother of Dayton head coach Archie Miller and former coach of Flyers' arch-rival Xavier.
Congrats to Archie Miller and @DaytonMBB on advancing to 1st sweet 16 since 1984!!! Team has serious grit. Good luck in Memphis!!

— Kirk Herbstreit (@KirkHerbstreit) March 23, 2014
The Flyers even received congratulations from crosstown rivals Wright State.
Congrats to our neighbors, @DaytonFlyers, on another impressive win. Way to keep the spotlight shining on our hometown! #Dayton

— Wright State Univ. (@wrightstate) March 23, 2014
Follow on Twitter @marcushartman
---