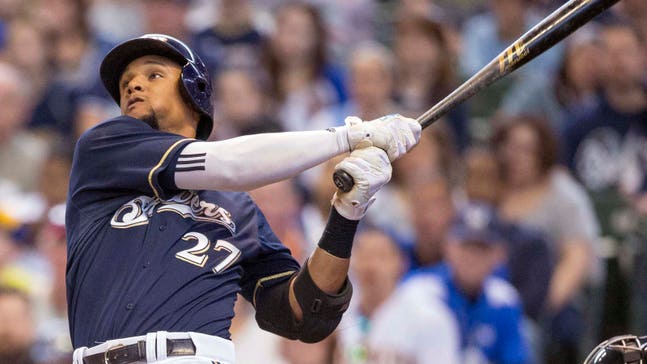 Day game allows sore Gomez to rest
Published
May. 7, 2015 1:59 p.m. EDT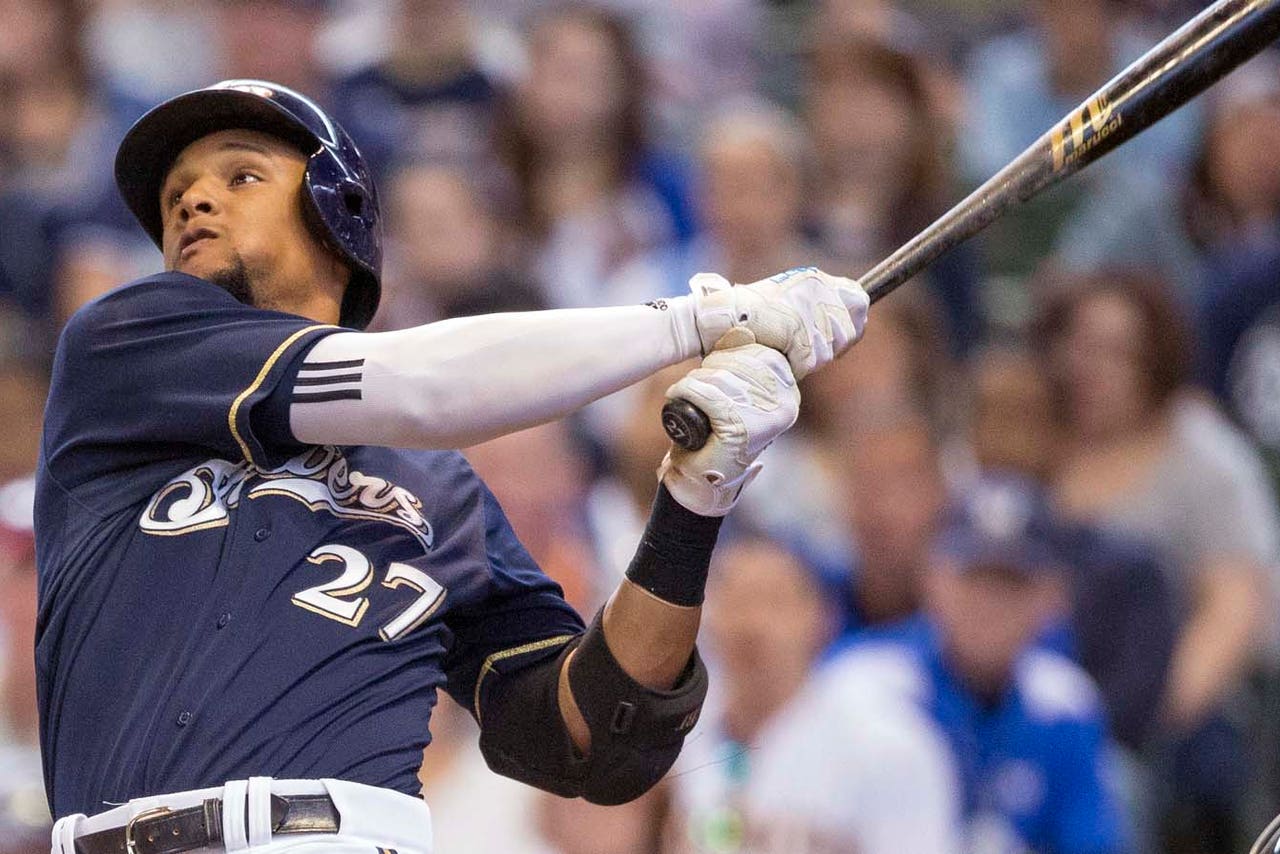 MILWAUKEE -- After playing five straight days since returning from the disabled list, Milwaukee Brewers center fielder Carlos Gomez was given a day off Thursday.
"I just think it is important that we make sure that everything is OK with him," Brewers manager Craig Counsell said. "He's been going hard and he's a little sore, so we'll back off a little today."
Gomez is hitting .238 in 21 at-bats since returning Saturday after missing 15 games with a strained right hamstring. He reported normal soreness Thursday but said the hamstring has felt fine.
"I feel good," Gomez said. "Just a day off. After coming back from the DL I've played every day. Today I'm a little sore. But I feel good.
"I'm coming back from the DL and playing every day, nine innings. It's fine to take a day off today. Especially because the game is early. And it's a good moment to take it, when the team is recovering and playing good again. After I come back we've only lost one game. I feel really good. Tomorrow I'll be in there again. Just a day off like everybody else has."
With Gomez out, Gerardo Parra got the start in center field against Dodgers right-hander Carlos Frias.
Centeno starts: For Juan Centeno, playing time has been sparse since coming up from Triple-A Colorado Springs.
The backup catcher made just his second start of the season Thursday, filling in for Martin Maldonado. Centeno is hitless in four at-bats since being recalled on April 21.
"I want Juan to play," Counsell said. "Juan is a part of this team. He did a good job with Mike (Fiers) a couple of starts ago, so I'm good with that. It gets another left-handed bat in the lineup against a sinker-ball pitcher. It is a good day for him."
Maldonado usually hits better with consistent playing time, but he's batting just .196 since starting catcher Jonathan Lucroy suffered a fractured toe April 20.
"I think he will (hit better)," Counsell said. "We're always looking at these small windows of judging guys. I think it is dangerous. I'm really trying to broaden what I'm evaluating when I look at stuff like this.
"I think Maldy is a guy that is going to hit a couple of home runs. He's got the ability that when a guy makes mistakes to hit some home runs. That's coming."
Follow Andrew Gruman on Twitter
---