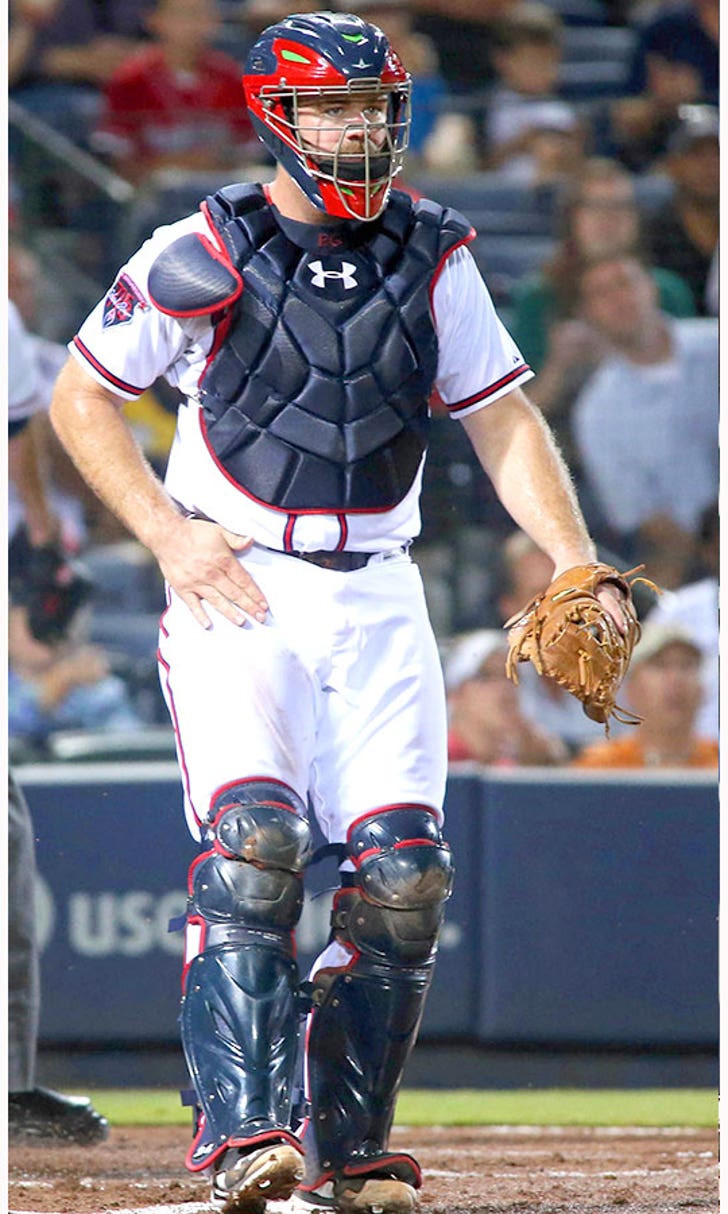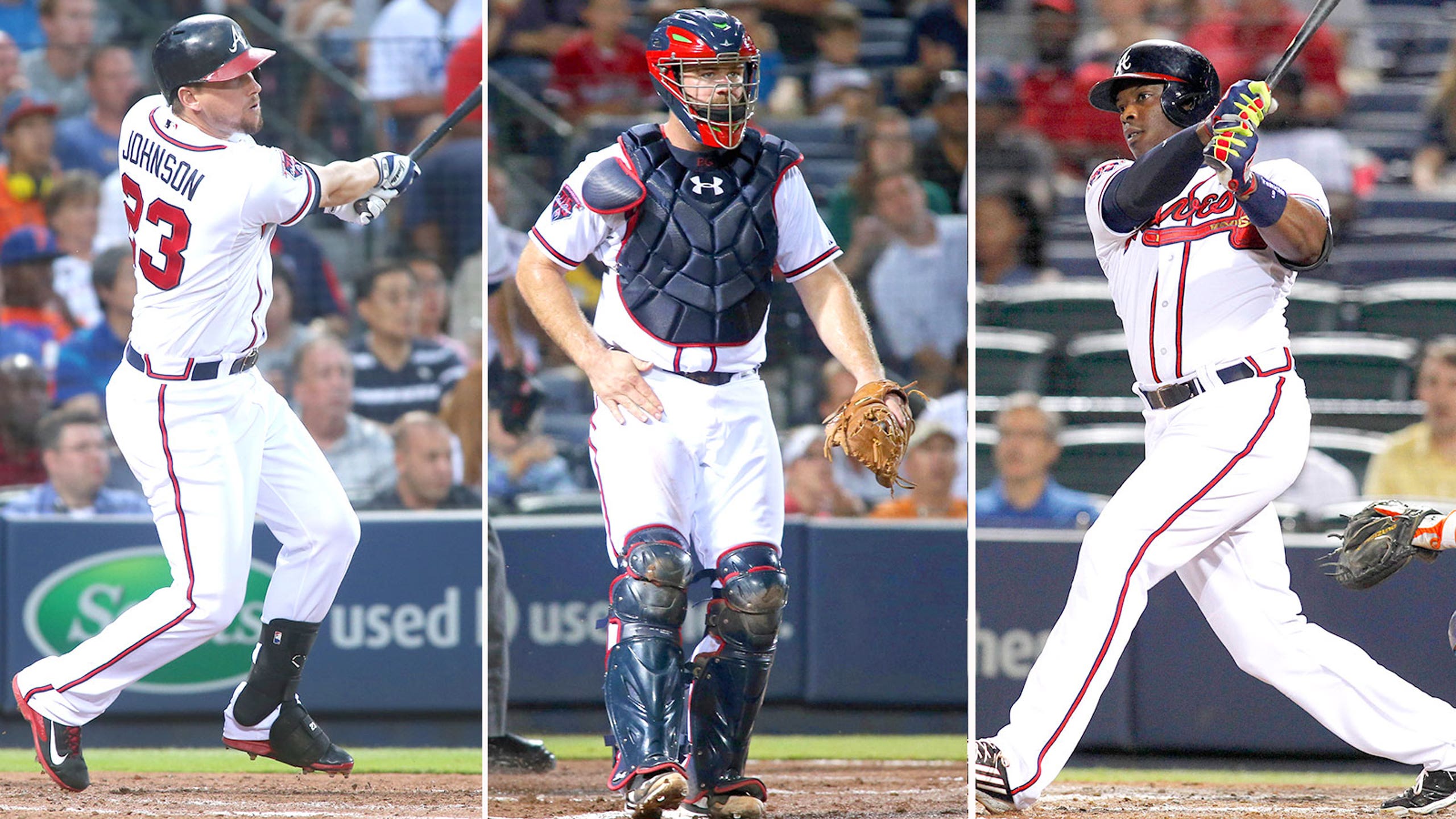 Day 2 preview: Upton, Gattis could be key figures at Winter Meetings
BY foxsports • December 9, 2014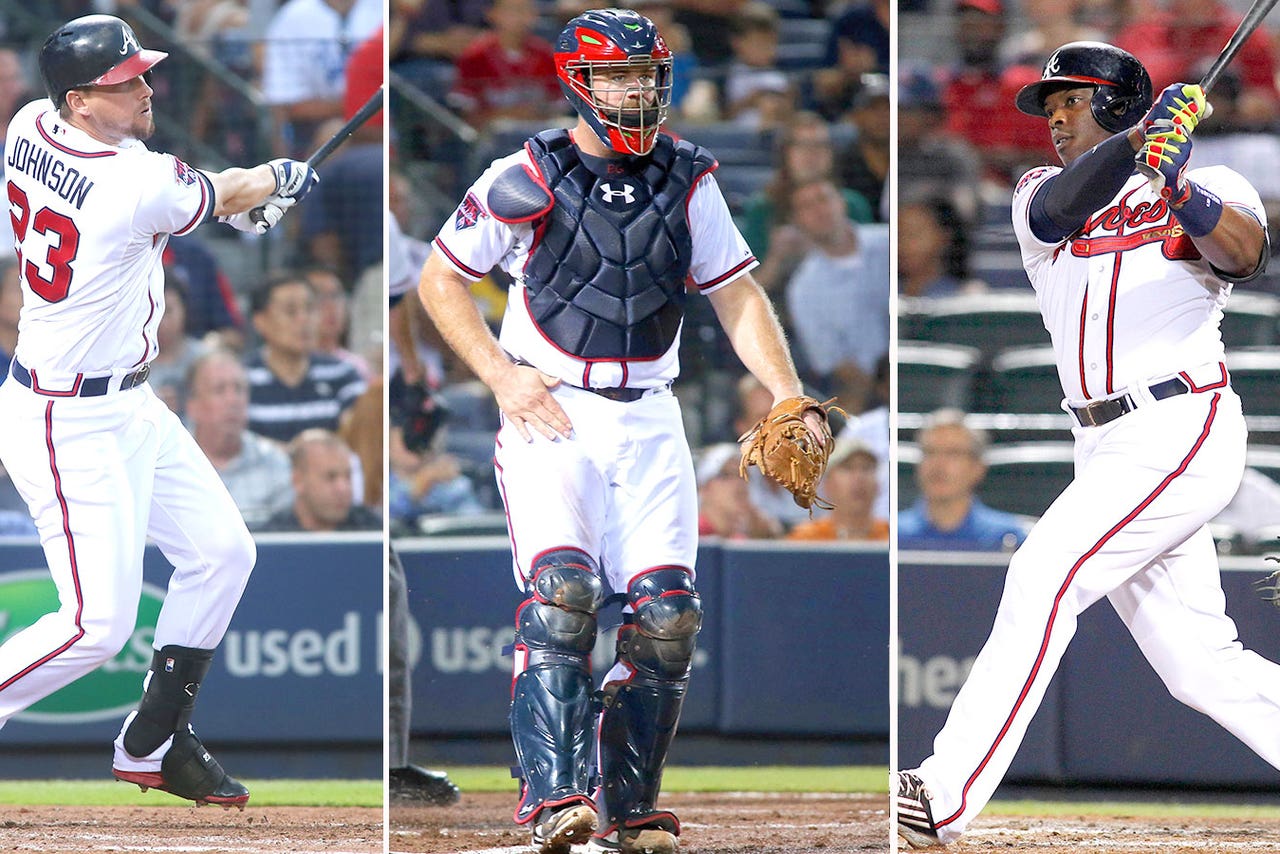 We'll address this area in general terms, since there isn't a flood of concrete news involving Braves players or prospects.
1. It's hard to gauge the Braves' commitment-level for wanting to trade outfielder Justin Upton this week.
Yes, the slugger will be a free agent after next season and Atlanta officials might subsequently view him as a long shot to re-sign before the 2015 season begins. But that doesn't mean the club's eager to grab the first offer for Upton, either.
And even if Upton (56 homers, 172 RBI for 2013-14) is widely available to teams, via trade, why pair him with other Braves assets, namely Evan Gattis, Chris Johnson or even B.J. Upton?
Shouldn't Justin Upton's trade value, as a standalone blue-chipper, be enough to warrant a flood of top prospects in return -- if the Braves should favor youngsters over established MLB veterans?
2. Regarding Gattis, here's where things get tricky:
Yes, the kid has 30-homer potential and a strong skill set behind the plate ... but in the meantime, the other 29 MLB clubs might be reluctant to offer "top trade dollar" for a 28-year-old catcher with only 43 homers in the majors.
Especially when that brawny body type suggests Gattis might be better suited for the outfield (with National League teams) or a designated-hitter role (American League clubs) over the next 5-7 years.
Within that rationale, can you imagine Gattis's level of power-hitting scariness ... if he were traded to the Red Sox or Astros -- two American League clubs with eminently short porches in left field?
3. It'll be interesting to see if the Braves covet assets at starting pitcher (back end of the rotation) and second base (filling the voids of Tommy La Stella/Dan Uggla) -- either by trade or free agency.
Along those lines, it'll be intriguing to learn the other clubs' assessment of Braves minor leaguers.
Right here, right now ... catcher Christian Bethancourt (Atlanta's No. 3 prospect, according to MLB.com) and second baseman Jose Peraza (No. 1 prospect) appear to be the only hitting untouchables -- from a trade standpoint.
1. With Jeff Samardzija reportedly being traded back to Chicago (this time to the White Sox) and left-hander Jon Lester apparently ready to decide between the Chicago Cubs and San Francisco Giants (by Tuesday evening), it may be time for other deals to enter the formal stage, as well.
After all, the Winter Meetings are usually about setting precedent, and it might be easier for teams and agents to gauge the market -- especially with premium starting pitching -- once a few crucial names comes off the board.
The top free agent starting pitchers include: Lester (formerly with the A's), Max Scherzer (Tigers), James Shields (Royals), Ervin Santana (with the Braves last year), Jake Peavy (Giants), Brandon McCarthy (Yankees), Justin Masterson (Cardinals), Francisco Liriano (Pirates), Josh Johnson (Padres), Hiroki Kuroda (Yankees), Wandy Rodriguez (Pirates) and Brett Anderson (Rockies).
Baseball's most prized trade chips, among starting pitchers, might include: Jordan Zimmermann (Nationals), Johnny Cueto (Reds), David Price (Tigers), Rick Porcello (Tigers), Ian Kennedy (Padres), Mat Latos (Reds), Bud Norris (Orioles), Mark Buehrle (Blue Jays), Bartolo Colon (Mets), Yovani Gallardo (Brewers) and former Braves ace Tim Hudson (Giants).
2. Relative to the imminent Lester announcement, be on the lookout for another big domino to fall -- or at least teeter back and forth in the coming days: Cole Hamels.
With the also-ran Phillies in need of a roster overhaul, along with payroll flexibility, it's possible the club might auction off Hamels -- one of baseball's premier lefties -- to the highest bidder, if/when the Red Sox, Yankees, Giants, Cubs, Padres, Dodgers or Angels don't land Lester.
With five-year averages of 12 wins, 204 strikeouts and a 3.00 ERA, Hamels represents a so-called bargain in today's pitching-needy marketplace -- even though he's owed approximately $114 million over the next five seasons.
3. The trade market, among outfielders, might have more clarity once the Seattle Mariners make a move.
If they make a move.
But to achieve that, via trade, the club might have to part with elite-level youngsters, like Taijuan Walker (starting pitcher), D.J. Peterson (third base), Austin Wilson (outfield), Patrick Kivlehan (third base) or southpaw pitcher Luiz Gohara.
As a Plan B, why sacrifice some blue-chip prospects with high ceilings ... when Melky Cabrera could be Tuesday's next big signing, among everyday players?
4. Speaking of outfielders ... at some point, the "buzz" surrounding Matt Kemp (Dodgers), Yoenis Cespedes (Red Sox) and the aforementioned Justin Upton will either intensify or die down during the San Diego cattle call.
Bottom line: There's just too much speculation "or heat" with all three performers for something not to happen during the Winter Meetings.
---