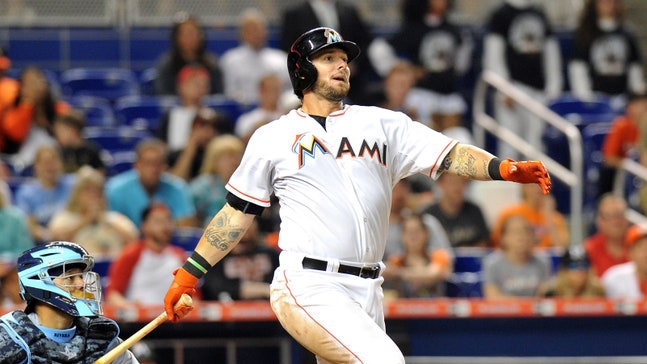 D-backs sign Jarrod Saltalamacchia, but nothing set in stone
Published
May. 7, 2015 7:19 p.m. ET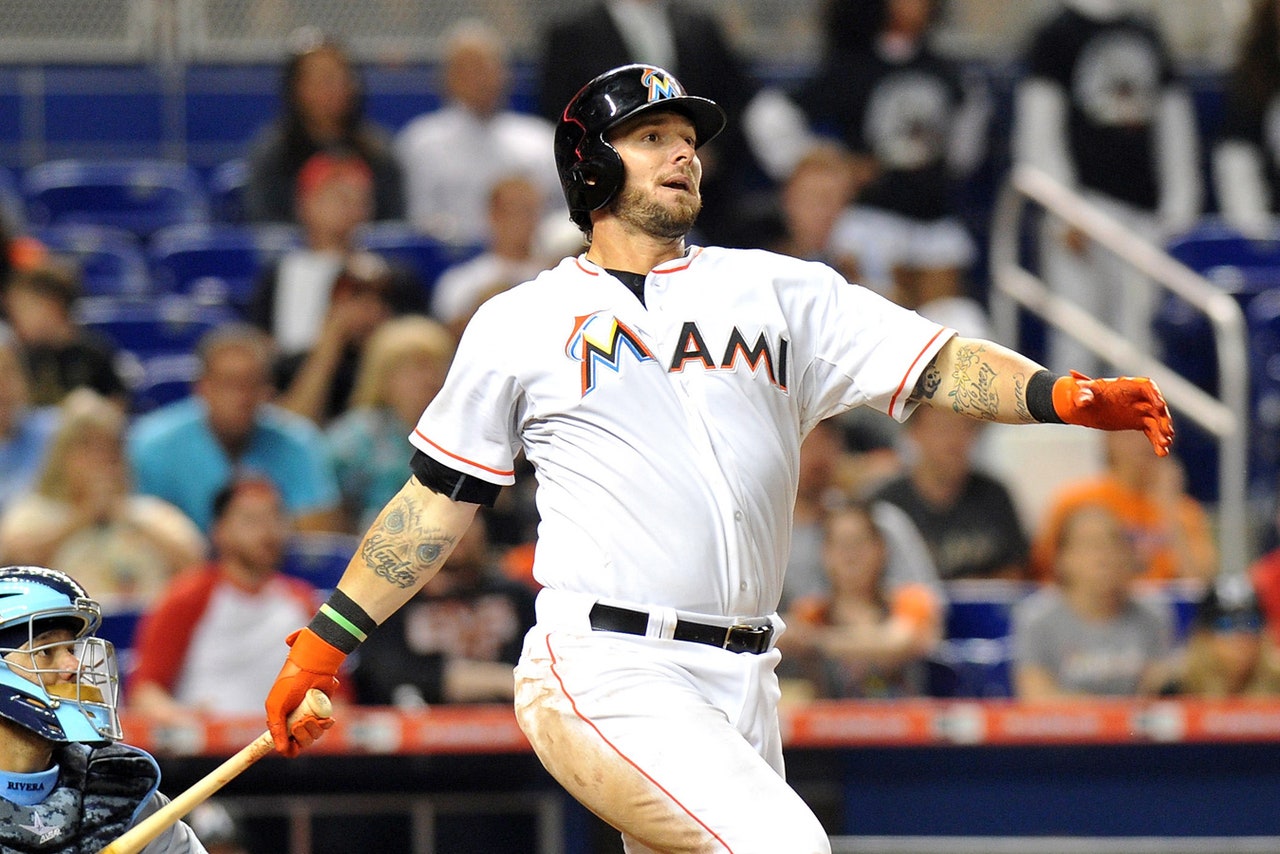 PHOENIX -- The Diamondbacks finalized a minor-league contract with free agent catcher Jarrod Saltalamacchia on Thursday, but their plans for incorporating him onto the roster remain uncertain.
There's neither a timeline nor a certainty because the D-backs have several moving parts that go beyond giving the switch-hitting 30-year-old a shot to give the bottom of the batting order a boost.
"He's going to go to (Triple-A) Reno to play and we'll see where we're at," Arizona manager Chip Hale said. "It's hard right now. I've got this group right here, and we're focused on winning tonight, this series. I can't say he'll get so many at-bats and he'll be here. We have to assess what we have and what's going to make us better."
Starting catcher Tuffy Gosewisch, for one, didn't blink at the news that could threaten his starting job.
"There's nothing I can really do about it. I can go out and play and play as well as I can and control what I do on the field," he said. "I feel like I've played pretty well, I feel like I've caught well. I feel like I've had a solid approach at the plate, the results haven't been there so far, but you know, I think we got a long season. This is only a month in."
This conversation matters less if Saltalamacchia doesn't work himself out of a funk in Reno. He was 2 of 29 in Miami before being waived and isn't the only catcher who could fight his way into the discussion.
The D-backs aren't far off from determining what to do with Rule 5 pick Oscar Hernandez, who is batting, catching and close to returning from a hamate bone surgery on his left hand. He can be placed on rehab assignment once he's off the disabled list but then must be a part of the 25-man roster or be offered back to the Tampa Bay Rays. Veteran Gerald Laird has more than a month left on his 60-day disabled list assignment because of a back injury.
Then it depends on what the team's two remaining catchers are doing. Gosewisch has caught the D-backs pitchers well but is hitting .208. Backup Jordan Pacheco has earned a few starts of late and is hitting .250 over 28 at-bats with six RBI -- that's one more than Gosewisch in 72 at-bats.
Of course, if Arizona can get more out of the shortstop and second base positions, there will be less pressure for Hale to grasp at offensive production at the catcher spot.
"I said this yesterday, we're happy with the guys in the room. They've been doing a really good job with our pitching staff," Hale said. "And we're starting to get some better at-bats. Tuffy had some good at-bats yesterday and so has Jordan."
Saltalamacchia, if his bat comes around, provides more punch in the lineup than might be expected from the other catchers. He hit 66 home runs from 2011 through 2014 -- including a career-best 25 with Boston on 2012.
--Pitcher Archie Bradley is about a week off from coming off the 15-day disabled list, and a tentative date for his return to the mound is May 16, the second game of the D-backs' series at Philadelphia. Bradley said he's thrown two bullpens and on Monday will go through a simulated game.
"Cuts inside my mouth have healed up, that's where a lot of the pain was," Bradley said. "My teeth are starting to come back to normal. Swelling's gone down, just got the black eye. Everything's been going really, really well for me."
--Third baseman Jake Lamb's stress reaction in his foot isn't giving him any pain, but his return could be a little longer than expected. He got out of a walking boot on Tuesday and has been keeping in shape on an anti-gravity treadmill. It could be around two more weeks before he's back to full action.
Follow Kevin Zimmerman on Twitter
---