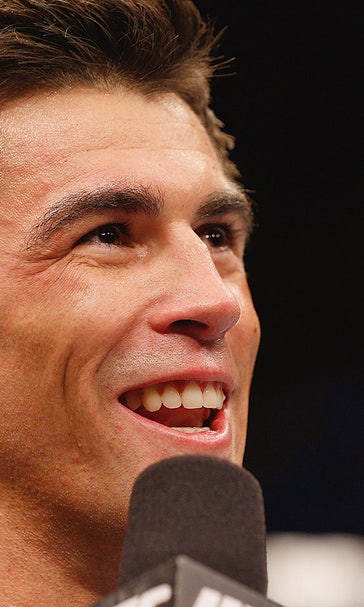 Cruz dresses up as Dillashaw as UFC fighters go all out for Halloween
November 1, 2015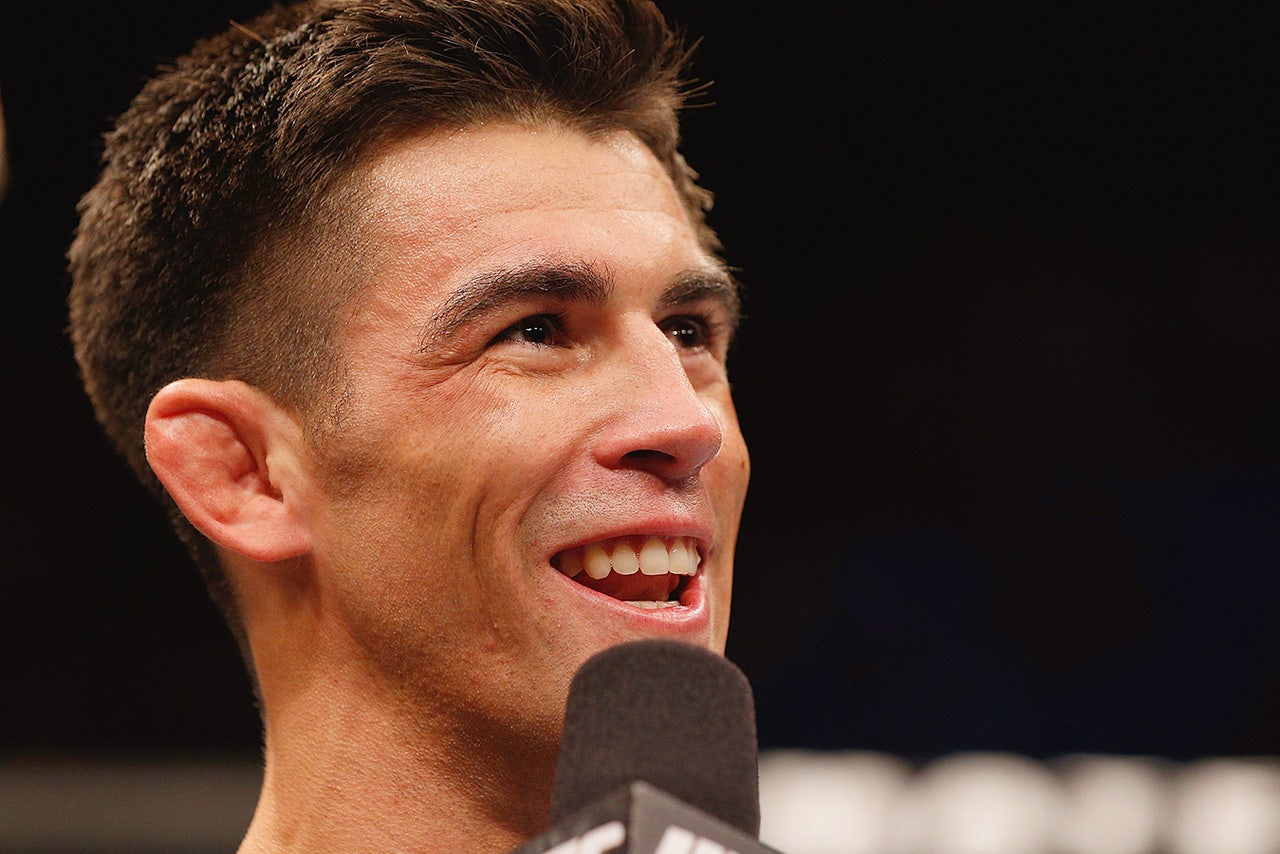 In addition to being one of the most skilled mixed martial artists in the world, Dominick Cruz is a ruthless competitor with a sharp tongue and quick wit. It's what allows him to successfully punch above his weight and verbally spar with the likes of Michael Bisping on FS1 broadcasts, and what makes Cruz fun to follow during lead-ups to fights as he trash talks opponents.
After years of inactivity, Cruz may no longer be the reigning bantamweight world champion, but he heads into his January title showdown with titleholder TJ Dillashaw full of confidence, nonetheless. "The Dominator" sure wasn't shy about telling us recently how he's setting a trap for Dillashaw and his coach Duane Ludwig, and on Halloween, he also didn't hesitate to use the holiday to mock both men.
Cruz posted the below photo of himself on Instagram, Saturday. Guess if you can guess who he's dressed as...
Blonde hair, a tattoo of Ludwig's nickname on the right biceps to demonstrate an undying love and devotion to the coach, and Muay Thai shorts. It was the little details that Cruz included in his costume, however, that were likely meant to be the most cutting.
Take, for example, Cruz posing with a jar of peanut butter -- likely a jab at the homemade peanut butter Urijah Faber has said Ludwig used to make and sell to Team Alpha Male members -- and the UFC title belt made out of paper. Get it?
For Cruz, the fighting starts a long time before he and his opponents get in the cage with one another.
Check out more great costumes donned by UFC fighters on Halloween.  
Daron Cruickshank appears to be ready for the impending zombie apocalypse.
Ronda Rousey may have called dibs on Ms. Marvel but Felice Herrig does the costume justice. 
This isn't the first time Cain has had someone else's blood all over his chest. 
With Thor's hammer and Captain America by his side, we doubt Cormier loses that belt anytime soon. 
Paige VanZant rocks her Harvard Law degree as Elle Woods in this "Legally Blonde" costume. 
Erik Perez, Superman, holds the cape of his Superwoman. 
Rose Namajunas is either Whoopi Goldberg in "Sister Act" or that one nun you hope to never cross. 
Sage Northcutt is ripped ... 
And talk about going all out. Angela Hill and her husband kill it as Dr. Rockso The Rock and Roll Clown and backup dancer from the tv show Metalacolypse. 
This was banned from the @ufc page, because you could see his junk through his jumpsuit #Halloween2015 #DrRockso #UFCHalloween

Posted by Angela "Overkill" Hill on Sunday, November 1, 2015
---
---