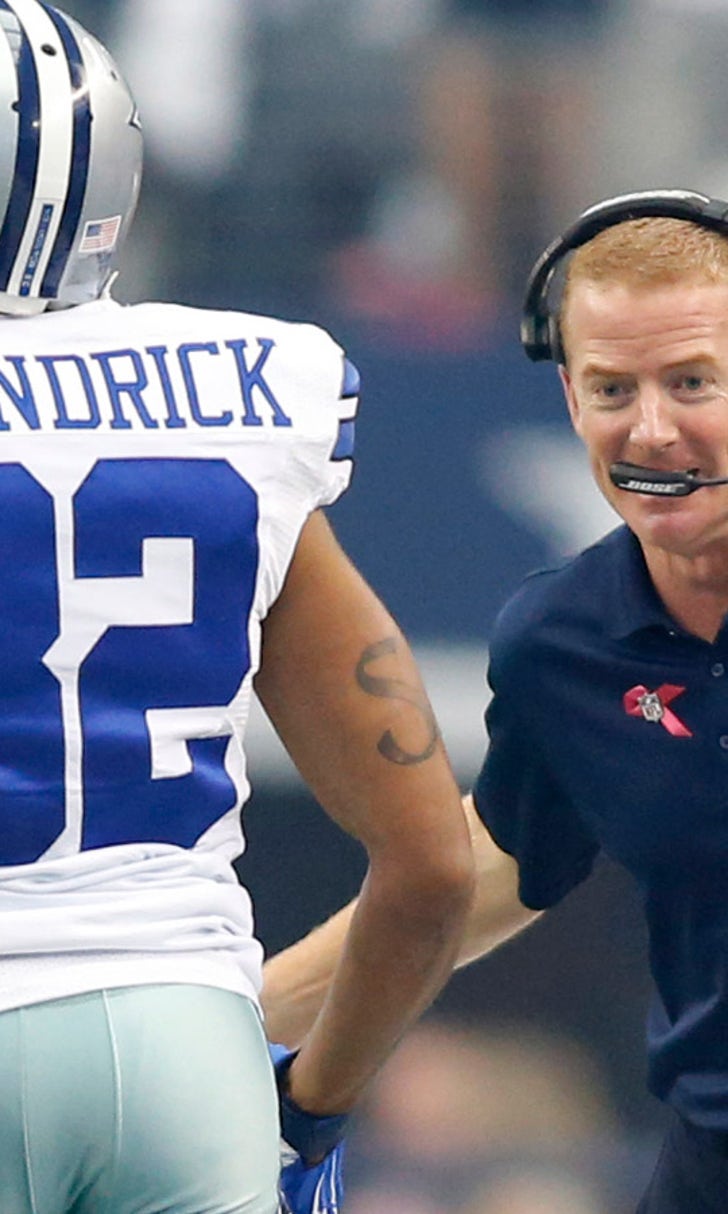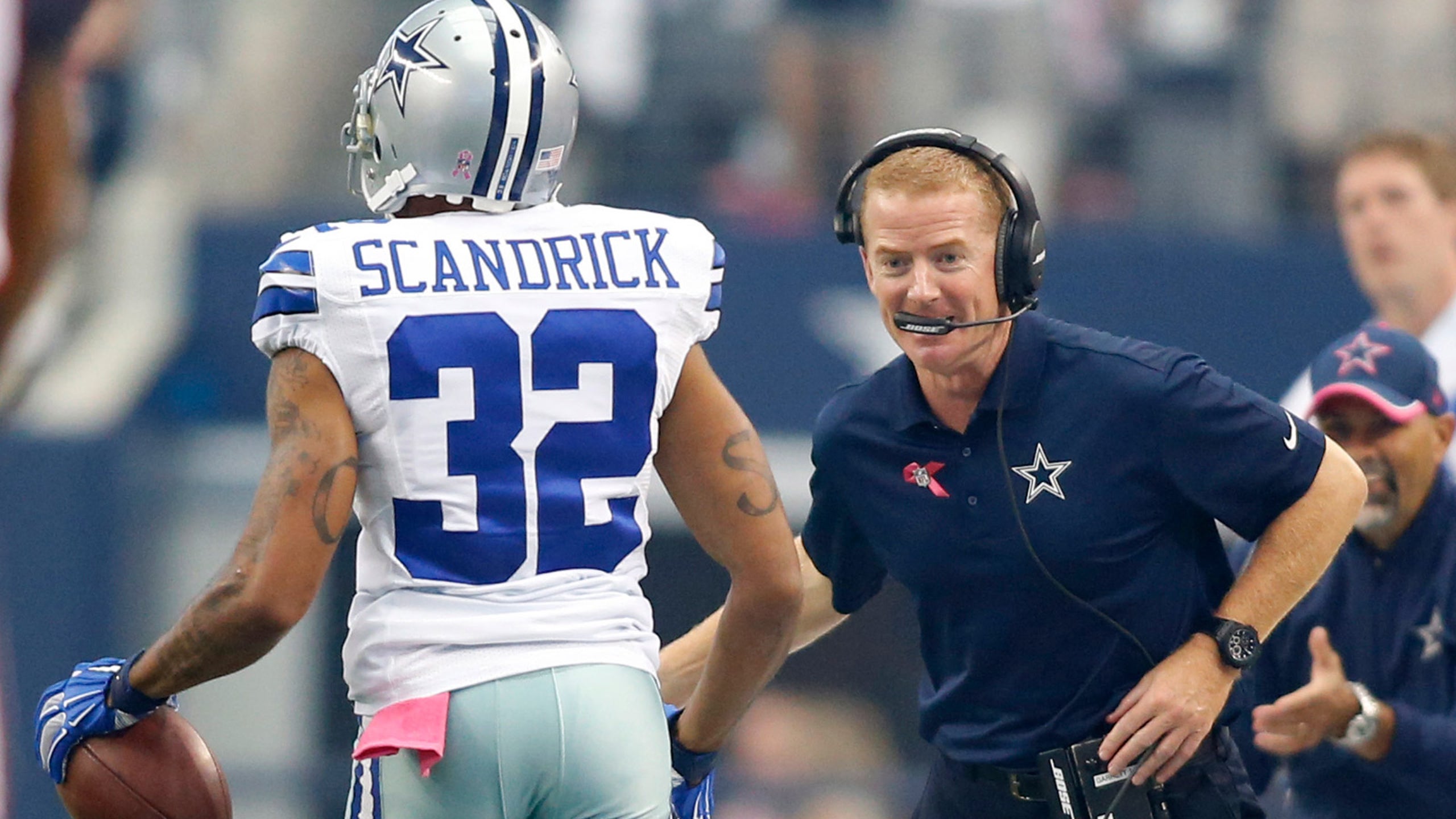 Cowboys CB Scandrick 'all in' on Garrett's formula for success
BY foxsports • November 19, 2014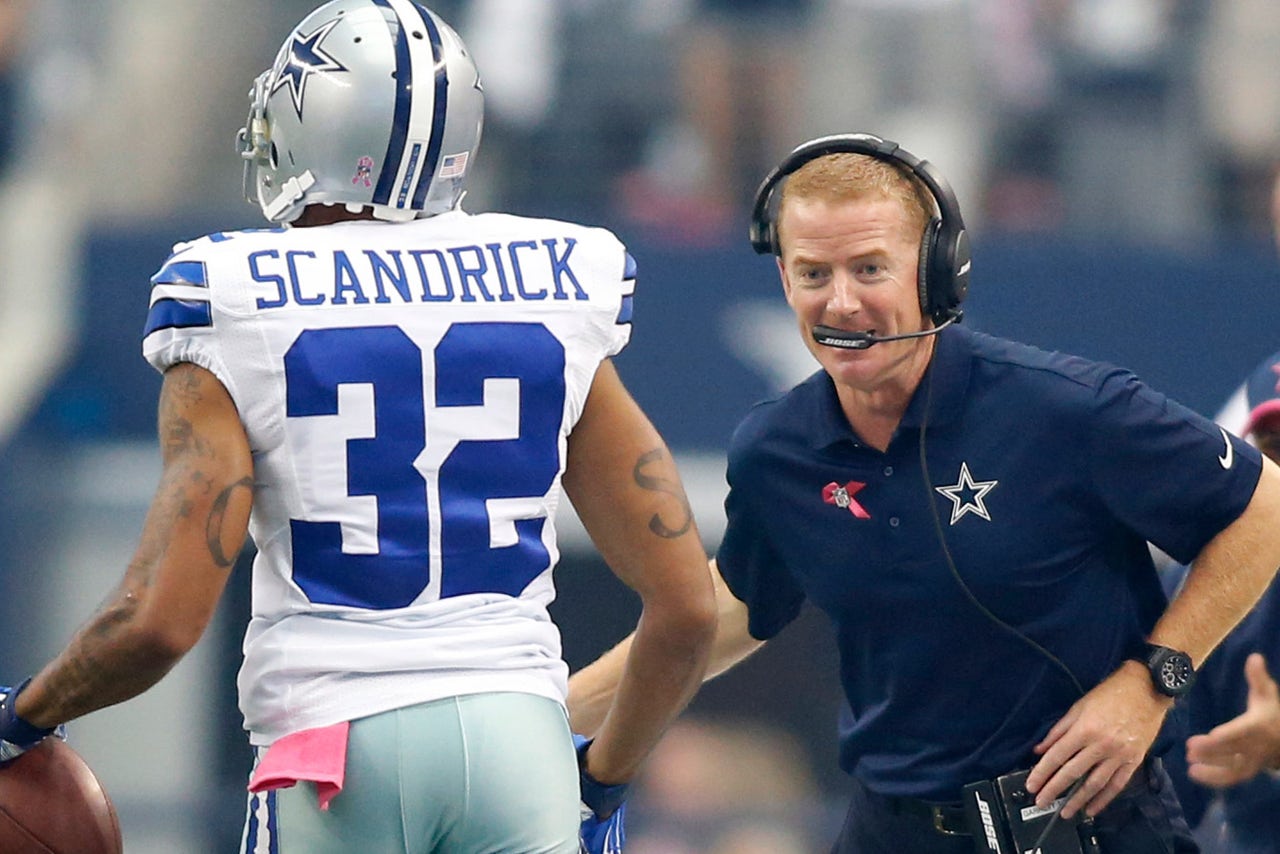 The formula for winning football is pretty basic if you break it down, and that's what Orlando Scandrick did.
"There's just certain things you've got to do," Scandrick said. "You've got to be able to run the ball, you've got to stop the run; you've got to be able to take care of the ball, you've got to be able to go get the ball and give it back to your offense. You can't create penalties that allow drives to continue or that stall drives."
Sounds simple enough, right? The Cowboys have been relatively good at all those things this season, with a slight lapse during their two-game losing streak in Weeks 8 and 9. It's a formula Cowboys coach Jason Garrett has preached all season, and it's something Scandrick said Dallas will want to get back to Sunday in New York.
When it was pointed out to him that he sounded like his head coach, though, Scandrick disagreed. It is a pretty proven concept, after all.
"I mean, that's the formula, though," he said. "If you don't turn the ball over and you get turnovers, and you don't get penalties, that's the recipe for winning. That's no Garrett, no Vince Lombardi, no Bill Belichick – that's just what it takes to win football games."
The Cowboys have plenty adept at winning games away from the confines of AT&T Stadium. They'll take a 4-0 road record with them to MetLife Stadium this weekend, whereas they're playing .500 football back in Dallas. In keeping with Garrett's mantra of "focusing on us," Scandrick said it didn't matter where the game was being played.
"We're just taking it one game a time and just focusing on playing winning football," he said. "Like I said, whether it's road or home: take care of the ball, get turnovers, minimize penalties."
It's one thing for others to say that Scandrick, along with other Cowboys players, would have "bought in" to Garrett's winning recipe -- that's a commonly repeated trope in the world of football. Asked if that was the case, though, Scandrick emphasized that fact -- an encouraging sign for a team about to begin a brutal stretch of schedule.
"I believe it, man. All the best teams that I've been on, we've bought in," Scandrick said. "When I was at Boise State, I bought into our formulas up there, and we won a hell of a lot of games up there. You've got to do this together – this is such a team sport, and it really takes everybody."
---