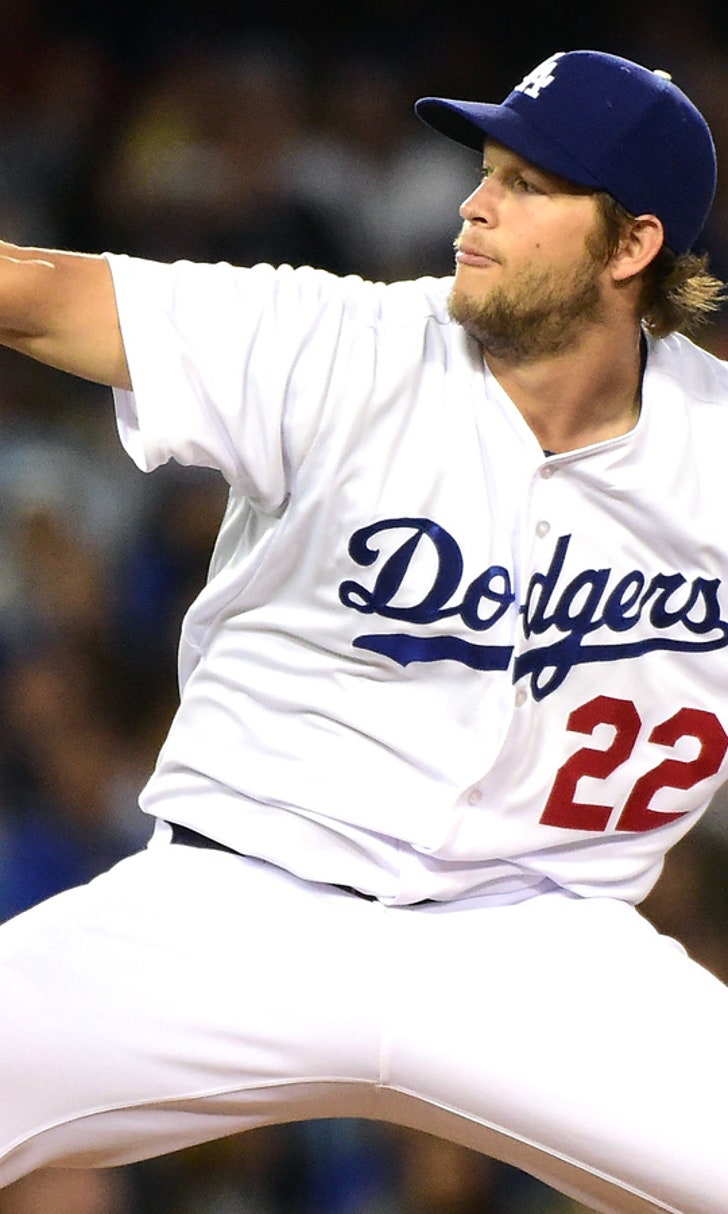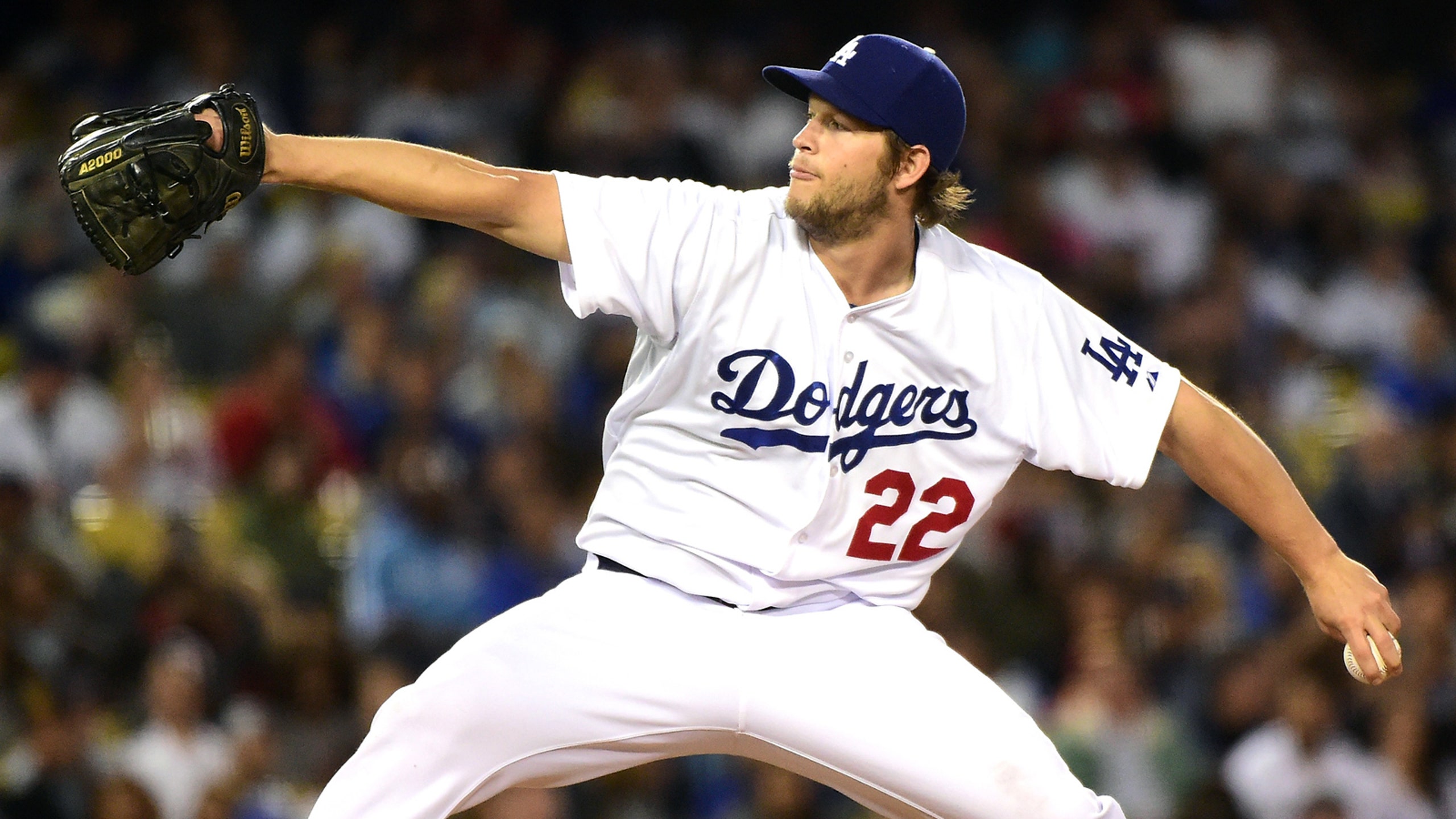 Clayton Kershaw not an All-Star? Let's fix this, America!
BY foxsports • July 6, 2015
I'm not sure I want to live on a planet where Clayton Kershaw is not an All-Star.
For a change, the fans must correct an oversight by the players and National League manager Bruce Bochy, instead of the other way around.
Kershaw is one of five players nominated for the NL Final Vote, along with Johnny Cueto, Jeurys Familia, Carlos Martinez and Troy Tulowitzki.
The NL players didn't exactly blow it — the players elected Max Scherzer, Gerrit Cole, Zack Greinke, Shelby Miller and Jacob deGrom.
Bochy didn't exactly blow it, either — he selected Madison Bumgarner, Michael Wacha and A.J. Burnett.
If I were Bochy, I would have taken Kershaw over Wacha, citing Kershaw'€™s superior peripherals and his sheer star power, his three Cy Youngs and MVP awards in the past four seasons.
The bottom line: Once the NL had formed its roster, someone from Major League Baseball should have said, "No Kershaw? What the hell are we doing?"
No, Kershaw is not pitching the way he did the previous two seasons, when he finished with sub-2.00 ERAs. Still, is that the standard to which he must adhere?
His 3.08 ERA ranks 17th in the NL (Bumgarner is 20th at 3.34, and of course he is deserving). But Kershaw is second in Fielding Independent Pitching, a statistic that removes his defenders from the equation. The only chink in his armor, really, is an abnormally high home run rate.
C'mon, fans. Make him an All-Star. Save your sport from looking dumb.
Some other thoughts:
● As I wrote last week, I prefer the biggest names, the brightest stars. That said, I love underdogs, too.
So, here's to Rockies second baseman DJ LeMahieu, Red Sox utility man Brock Holt, Orioles reliever Darren O'Day, Rays reliever Brad Boxberger, Tigers outfielder J.D. Martinez and Athletics catcher Steven Vogt.
LeMahieu, if you don't know, is a heck of a defender with a Coors-inflated .738 OPS. Is he as deserving as Kolten Wong? Probably not. But the players voted him in, and he is a perfectly legitimate, if less than sexy, choice.
● Six Royals, two Yankees, one Red Sox — so much for East Coast bias, huh?
Red Sox shortstop Xander Bogaerts is deserving, perhaps more deserving than Holt. But I love what AL manager Ned Yost said: "Super-utility guys should be celebrated." And perhaps it's a lesson for the star-driven, ratings-driven Red Sox that their one All-Star is a self-made, lunch-bucket type who plays seven positions without a hint of drama.
As for the Yankees, I still would love to see A-Rod in the game, but it's difficult to argue that he's worthier than the elected DH, Nelson Cruz, or any of the other players who were selected.
Yost explained his failure to include A-Rod on the Final Vote ballot by saying he wanted a player who could contribute in the infield or outfield. Fair enough, and let's face it — A-Rod probably would not win the vote, anyway.
● Now about those Royals: The only one actually chosen by the players was reliever Wade Davis. Not one of the Royals' four elected starters won the players' vote at his position, and Yost selected reliever Kelvin Herrera.
I'm not terribly bothered by the heavy KC presence; the Royals, after all, are defending AL champions. But now I want to hear their fans accuse the players of East Coast bias, anti-defense bias and all the other biases they've been griping about while some of us have pointed out that maybe we're not talking about the reincarnation of the '27 Yankees here.
● Is it possible that Yost will be the first manager fired after losing the All-Star Game? We kid, we kid because we love! But seven relievers, Ned? And no Corey Kluber? Seriously?
Yost said, quite reasonably, that he is accustomed to managing with a powerhouse bullpen. OK, but I had just five relievers on my team, and included both Kluber and Scott Kazmir as starters.
Those two are more appealing than say, Herrera and O'Day. But All-Star managers routinely take care of their own, and really, how upset can you get? Herrera doesn't exactly stink, and O'Day's numbers are absurd.
● Part of the Reds' rationale for holding off on a trade of Cueto, it seems, was that they did not want to see him pitch in the ASG at their park as part of another club.
Well, now Cueto might not even make the NL squad.
Cueto is in the Final Vote, and probably an underdog considering the fan bases that will support the Dodgers' Kershaw, Cardinals' Martinez and Mets' Familia.
The host Reds earned two selections — third baseman Todd Frazier, who was elected by the fans; and closer Aroldis Chapman, who was a players' selection.
I had Joey Votto on my team, but Paul Goldschmidt is the elected starter at first base, Anthony Rizzo a players' selection, Adrian Gonzalez a manager's selection.
Tough to argue with any of that.
● Now, for that AL Final Vote ...
I'd go with Twins' Brian Dozier.
Jose Altuve, the elected starter for the AL at second base, is a special player, and not simply because he is the one guy in the league who is barely taller than me (barely!).
Still, both Jason Kipnis (.925 OPS) and Dozier (.842) are performing better offensively than Altuve (.763). The Twins will be represented only by closer Glen Perkins, and as one of the league's most surprising teams they deserve better. Of course, the same can be said of the Astros, who will be represented only by Altuve and Dallas Keuchel.
Of the other four nominees, I'd go with Bogaerts or Brett Gardner over Yoenis Cespedes and Mike Moustakas. But my first choice would be Dozier. And dammit, I still want to see the Astros' phenom, Carlos Correa, even if he only has been in the majors for about six seconds.
Correa, Kershaw and A-Rod.
Is that too much to ask?
---
---