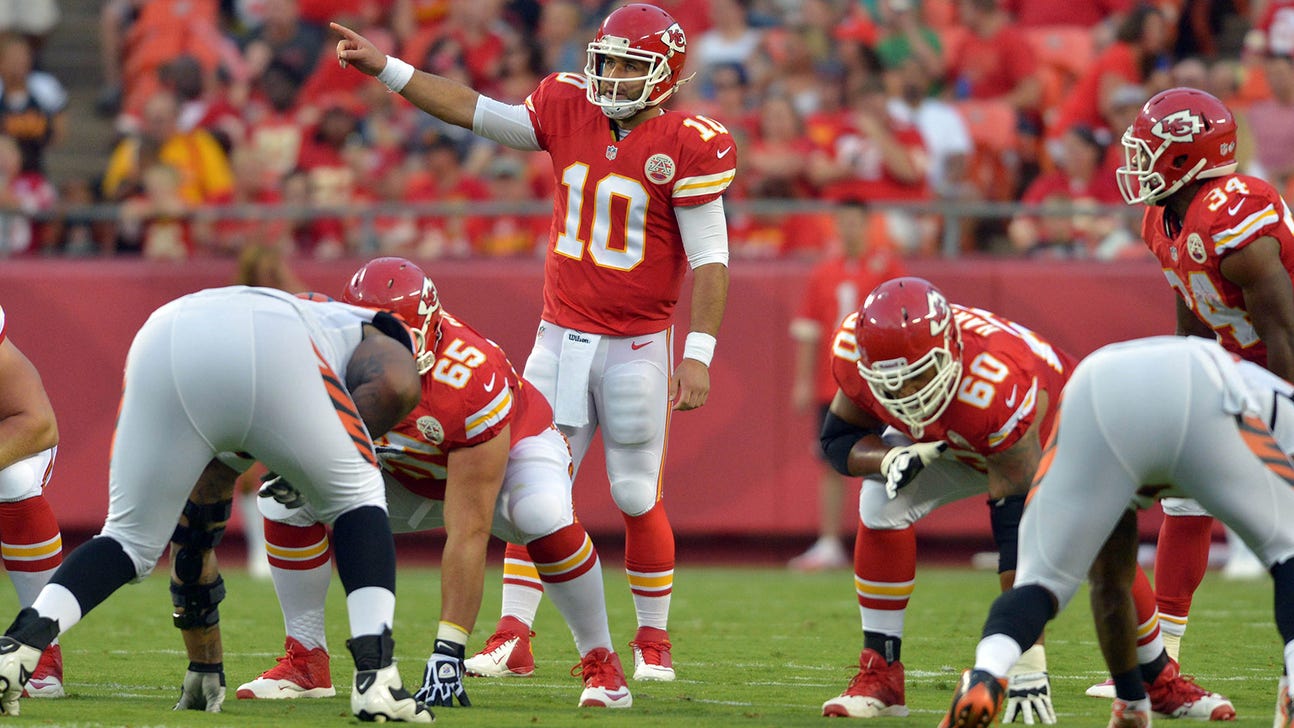 Chiefs unsteady, uneven in preseason opener
Published
Aug. 8, 2014 1:52 p.m. ET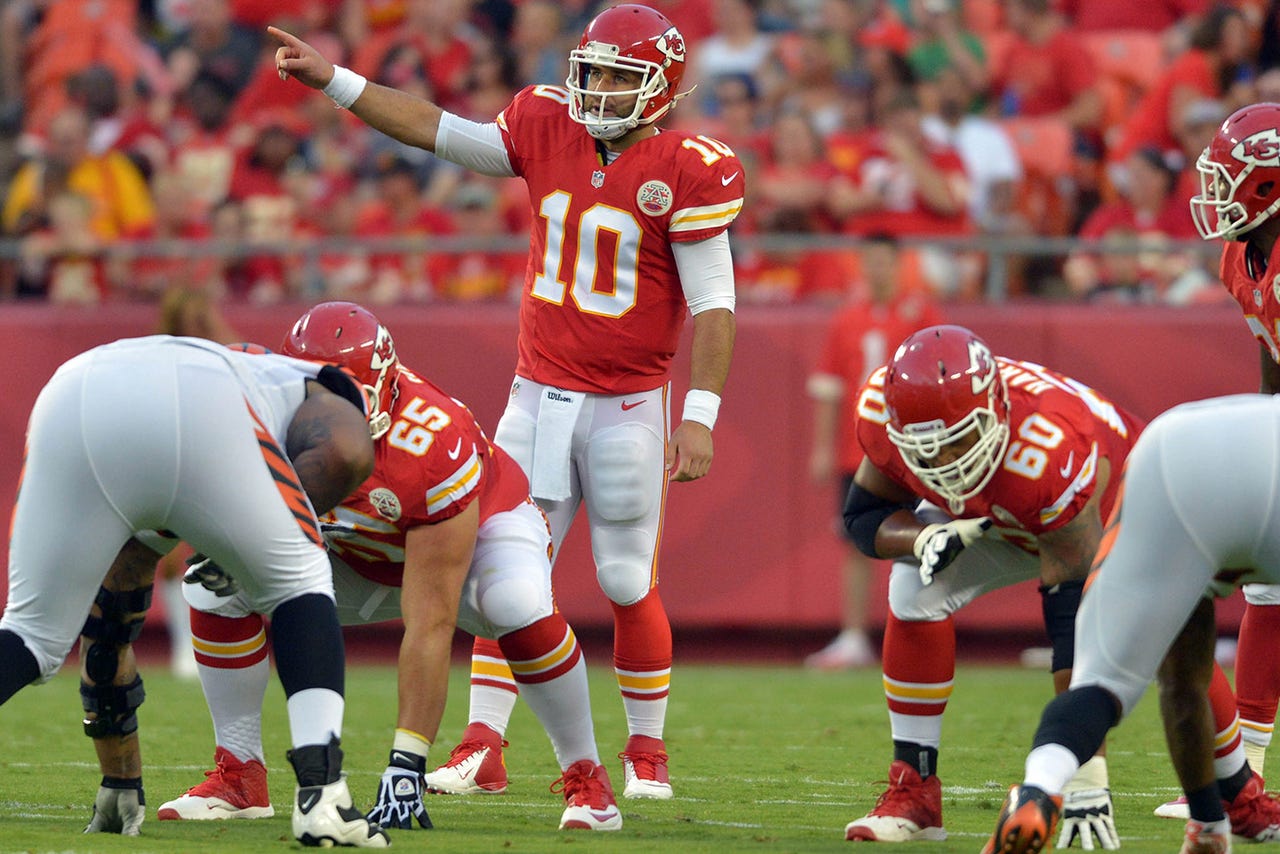 KANSAS CITY, Mo. -- Depending on which part of the Chiefs' preseason opener Andy Reid chose to watch, he could have come away thrilled about the prospects for the season or deeply depressed.
On defense, there were the interceptions that Sean Smith and Malcolm Bronson returned for touchdowns, and the impressive sack made by newcomer Joe Mays. But there was also blown coverage by cornerback Ron Parker, a slew of penalties and several breakdowns on the defensive front.
On offense, there was the 69-yard touchdown catch by tight end Travis Kelce and a couple of dazzling runs by second-year back Knile Davis. But there was also a three-and-out and a strip-sack of quarterback Alex Smith on the first two series the starters were in the game.
"There are a lot of good things and there are some things we need some work on. But we'll get those corrected," Reid said. "That's why we're doing the preseason here."
Even the special teams were a bit uneven in the Chiefs' 41-39 victory Thursday night.
Rookie playmaker De'Anthony Thomas set Twitter ablaze by catching a punt, spinning off a tackle and racing 80 yards for a touchdown -- instant Vine material. But there were also several times that returners brought kicks out of the end zone that resulted in poor field position.
"This is certainly a teaching tool for everybody, no matter where you are on the depth chart," Alex Smith said. "You have to be able to execute there."
The Chiefs played most of their starters for about a quarter, though the first-team defense remained on the field a bit longer.
The game offered opportunities to digest some of the more intriguing story lines:
-- Chase Daniel threw an interception that was returned for a touchdown, but he played well after that as he tries to solidify his backup job. Tyler Bray lost a fumble and Aaron Murray was generally ineffective in the few plays that he got near the end of the game.
-- Parker's grasp on the starting cornerback job opposite Marcus Cooper is tenuous. He was beaten by A.J. Green for a long reception in the first quarter, beaten again on a touchdown catch later in the first half and was also whistled for illegal contact. Meanwhile, Sean Smith's pick-six is certain to help his chances for regaining the job.
-- The performance of the offensive line was sketchy. Former No. 1 overall pick Eric Fisher, moving from right tackle to left, was beaten on the strip-sack in the first quarter. The second and third teams fared marginally better against the Bengals' backups, and rookie guard Zach Fulton might have surpassed expectations in his debut after being chosen in the sixth round.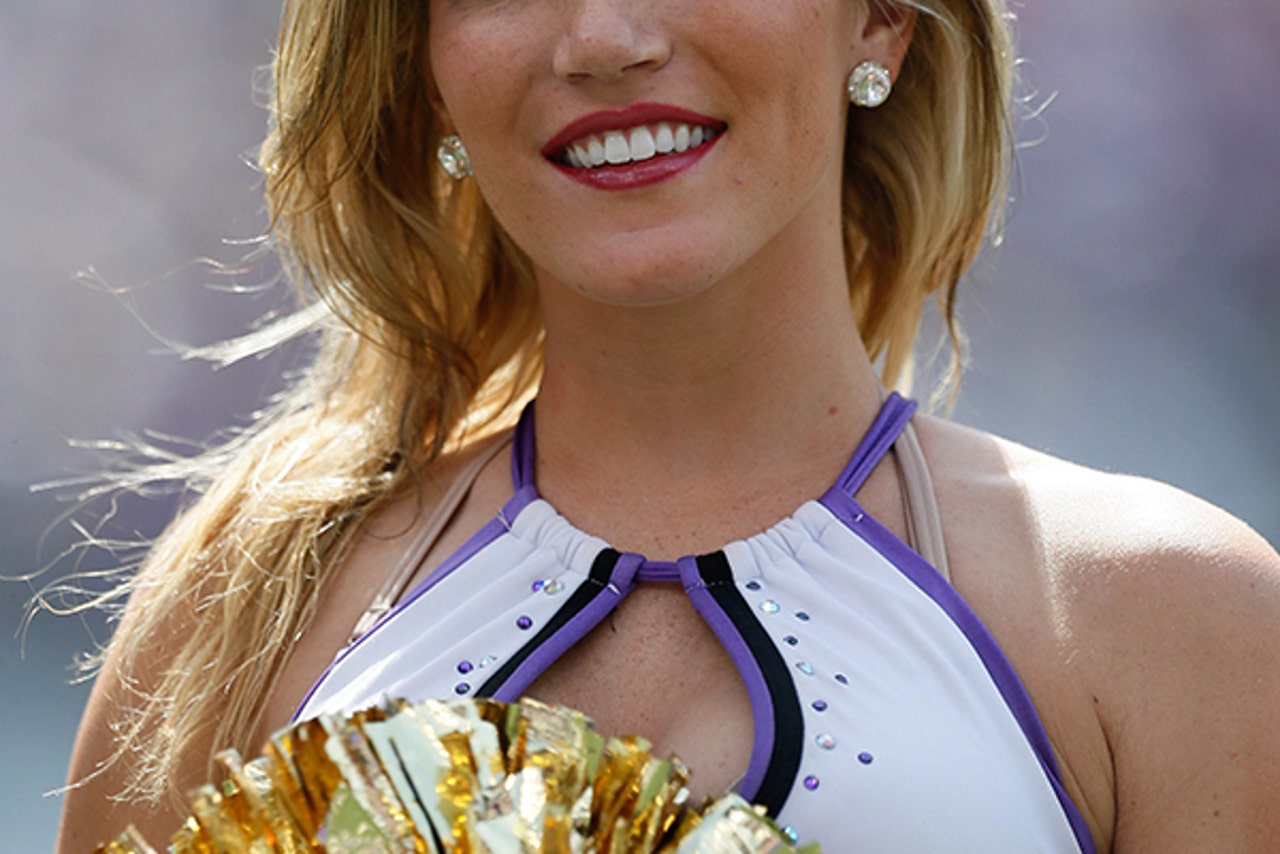 NFL CHEERLEADERS: Check out our gallery of sideline shots from around the league.
-- Tight end might become one of the Chiefs' strengths. Kelce missed most of his rookie season with a knee injury but proved he was healthy on his streaking touchdown grab. Fellow backup Demetrius Harris, who played basketball rather than football in college, also hauled in a 30-yard catch later in the game. Anthony Fasano remains entrenched as the starter.
"It was fun," Kelce said, "but at the same time, this is still a practice. I'm itching to get out there for the regular season to show what I got."
-- Deeper on the depth chart, several rookies showed some promise. Undrafted wide receiver Albert Wilson helped his cause with a long kickoff return, proving he can help on special teams. First-round pick Dee Ford showed a quick first step in rushing the quarterback, and third-round pick Phillip Gaines broke up a couple of passes in man-to-man coverage.
"It's football," Ford said. "I was blessed enough to play on a very big stage at Auburn. This is like a college town in itself, it's just the NFL."
-- The Chiefs rested several regulars because of nagging injuries, including Pro Bowl safety Eric Berry (heel), defensive tackle Mike DeVito (broken finger) and wide receivers A.J. Jenkins and Junior Hemingway (hamstrings). It's unclear whether they'll be ready when the Chiefs head to Carolina for their second preseason game Aug. 17.
---