Buffalo Sabres at Florida Panthers game preview
BY The Sports Xchange • April 8, 2017
TV: FOX Sports Florida
Time: Pregame coverage begins at 6:30 p.m.

CAN'T GET TO A TV? WATCH IT LIVE ON FOX SPORTS GO

SUNRISE, Fla. -- Saturday's game between the Buffalo Sabres game and the Florida Panthers -- two teams already eliminated from playoff contention -- is sadly more notable for who will not be there than will be on the ice.

Sabres right winger Kyle Okposo has been hospitalized due to an undisclosed illness, and Buffalo coach Dan Bylsma is very concerned.

Okposo, 28, has been sick since March 28 but is now in the intensive care unit at Buffalo General Medical Center.



"It's a difficult thing for him to be dealing with," Bylsma told The Buffalo News. "As a coach and a person, I'm very concerned for him and his situation.

"He is sick and ill. He is seeing our doctors and doing tests."

The Panthers, thankfully, have nothing as scary as the Okposo situation on their injured list.

But they are missing their starting goalie, Roberto Luongo, due to a lower-body injury and top defenseman Aaron Ekblad as he deals with the repercussions of an earlier concussion. Top forward Aleksander Barkov is also out with an upper-body injury.

Left winger Jussi Jokinen, a top-six forward for the Panthers, is also out, although his injury has not been disclosed.

Put it all together, and you have a Panthers team (33-36-11) that is limping toward the finish with six straight losses entering Saturday. They have also lost 17 of their past 22 games.

In fact, the Panthers got booed off their home ice on Thursday night after another embarrassing result, a 6-3 loss to the St. Louis Blues.

"It's tough here for us, especially late in the season," Panthers center Vincent Trocheck said as his team plays out the proverbial string. "It's no fun for us. This is not how we pictured this season.

"We want to win. We thought we'd be in a playoff spot. It's a tough way to end the season, the last few games."

Buffalo (33-35-12) is sixth in the Atlantic Division with 78 points. Florida, which won this division last season, is seventh with 77 points.

Saturday's game is the home finale for the Panthers and also for their interim coach Tom Rowe, who will not return behind the bench next season, according to multiple published reports.

Rowe, who is 22-27-10 since taking over for the fired Gerard Gallant (11-9-1), is using these final few games to audition young players who are thought to have a future with the Panthers, such as rookie center Denis Malgin and defenseman Ian McCoshen, who made his NHL debut on Thursday win an assist as well as a turnover that led to a Blues goal.

"I like the way Ian played -- he made a lot of good defensive reads," Rowe said. "He's trending in the right direction to have a shot to be here next year."

Malgin, who scored a goal on Thursday, also earned praise.

"Denis is getting more comfortable," Rowe said. "I know he is not a big guy, but he is gritty. He's got a lot of skill, and that goal he scored was awesome. That's what he is capable of doing.

"This is a tough league for a young guy to step into. It takes a while. It could take him a full year to get comfortable. But we are lucky (as a franchise) that we have a lot of good young kids."

Meanwhile, the Sabres are closing the season in a stronger fashion than Florida. Buffalo is 5-4-0 in its past nine games, including a 4-2 win over the Panthers during that span. During that stretch, Buffalo also beat a pair of division leaders in the Montreal Canadiens and Anaheim Ducks.

The Okposo situation, however, surely weighs heavy on the Sabres.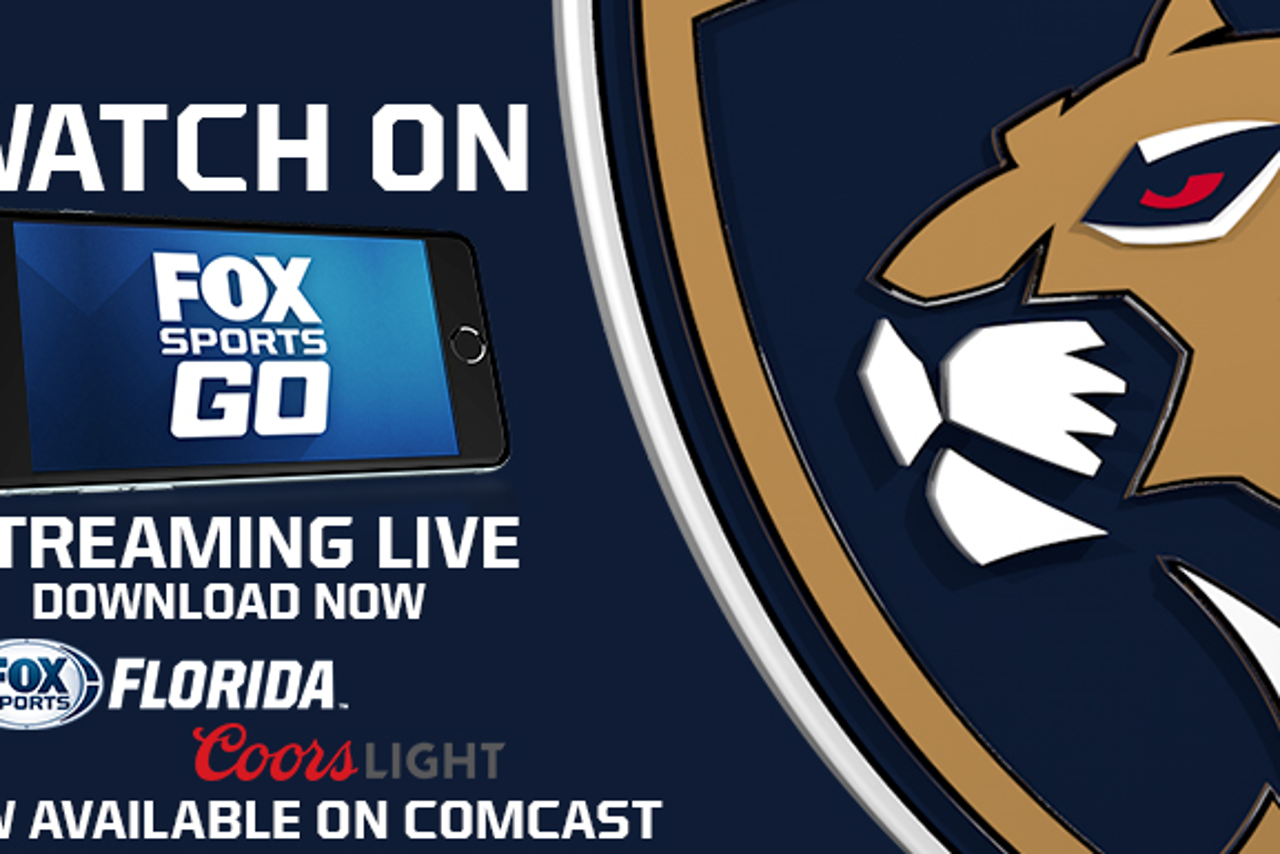 ---