Brian Hernandez hoping to fulfill big league dreams with Angels
BY foxsports • February 6, 2015
Ramon Hernandez had a name for baseball, but it wasn't really his sport. He played it a little as a kid in Mexicali, but soccer was his sport.
After coming to California as a teenager, Ramon began watching baseball more and more. One night, he turned on a California Angels game and something about Halos hero Brian Downing resonated with him.
"Coming to the States I just happened to start watching the game. It was one of those nights that Brian Downing had a great game," he said. "And I just happened to start following the Angels because I liked Brian Downing's style: A hard-working, hard-nosed player."
He liked it so much that he named one of his son's after Downing. That son is Brian Hernandez, a third baseman in the Angels organization. Ramon didn't mean for it to turn out like that, but it's funny how life works sometimes. 
He thinks his son embodies some of the same qualities that Downing did as a player, and he may not be far off. 
Downing wasn't a Mike Trout; he didn't have much pop in his bat and he wasn't the best outfielder, but he left everything he had on the field, diving into dugouts for outs and worked diligently every offseason to make himself more valuable. Hernandez isn't going to win a home run derby, but he knows how to capitalize on his strengths, working counts, hitting to all fields and hitting for average. 
Like Downing, Hernandez is a true everyday player that prides himself on those ironman streaks. Last season he fouled a pitch off his knee and it swelled up like a balloon. He was back in the lineup the very next day. 
"My dad would tell me that he was a hard-nosed player puts it on the line and plays through a lot of stuff," Hernandez said. "(Angels special assistant to the GM) Marcel Lachemann told me about him, told me stories about how he would play through things that no one else would ever play through."
Hernandez is somewhere in between a role player and a prospect. There's a whole platoon playing in front of him but he's managed to out-play most of them. He nearly won the Texas League batting title last season and that was after starting the season in high-A. 
He's felt stuck behind guys with the coveted prospect tag, like Kaleb Cowart, his double-A teammate that Baseball America rates as the 60th-best prospect in baseball. And other times he's seen his work paying off, like his selection to the Texas League All-Star Game last season.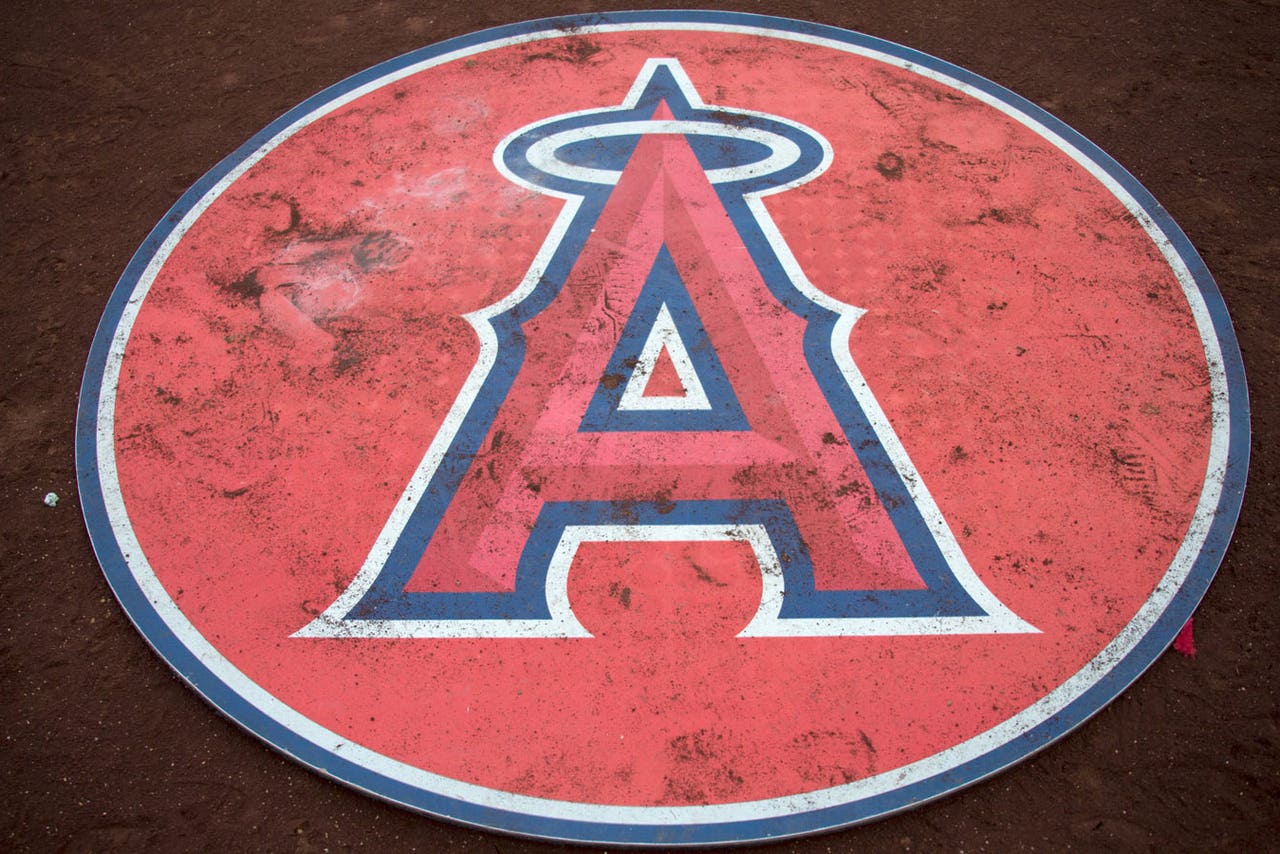 Take part in 'Moving Day' at Angel Stadium on Feb. 12
Hernandez has a competitive streak so fiery that he would "cheat at Monopoly" to be beat his younger sister. But don't tell their dad. 
"Whenever we play games as a family, everyone is always like, 'Here we go again, Brian is making up new rules! Watch out for Brian, he's going to cheat,'" he said. "There's been some backyard volleyball games that have gotten pretty heated."
And he isn't kidding.
"He will compete for anything. He hates losing - period," Ramon says. "We play volleyball and he will go point to the line. He might be a little bit of a cheater as a long as he wins."
Channeling that competitive energy in baseball hasn't been a problem, but it's channeling it in a positive way that's been the biggest trial for him. 
For someone so inherently passionate and driven, pushing ahead when someone else is telling you to stay put means learning to stay patient and take it game-by-game, at-bat by at-bat. It's cliche, but it's necessary. 
"I've learned as the years go on a better way to do it," he said. "It's a different mentality. I have to execute a little better and whatever it is you need to do, you do that. Baseball is about executing, it always has been."
And Hernandez has executed: He's displayed plate discipline, above-average glove work at third and first base and has even taken a few reps in left field. 
It's tough to tell where Hernandez will end up this season. If you ask him, he's about ready for the big leagues and appears poised for a debut at some point either this upcoming season or next.
But he hasn't had so much as sniffed the big leagues yet. It's all been stints in single- and double-A and he did not receive a big league spring training invitation.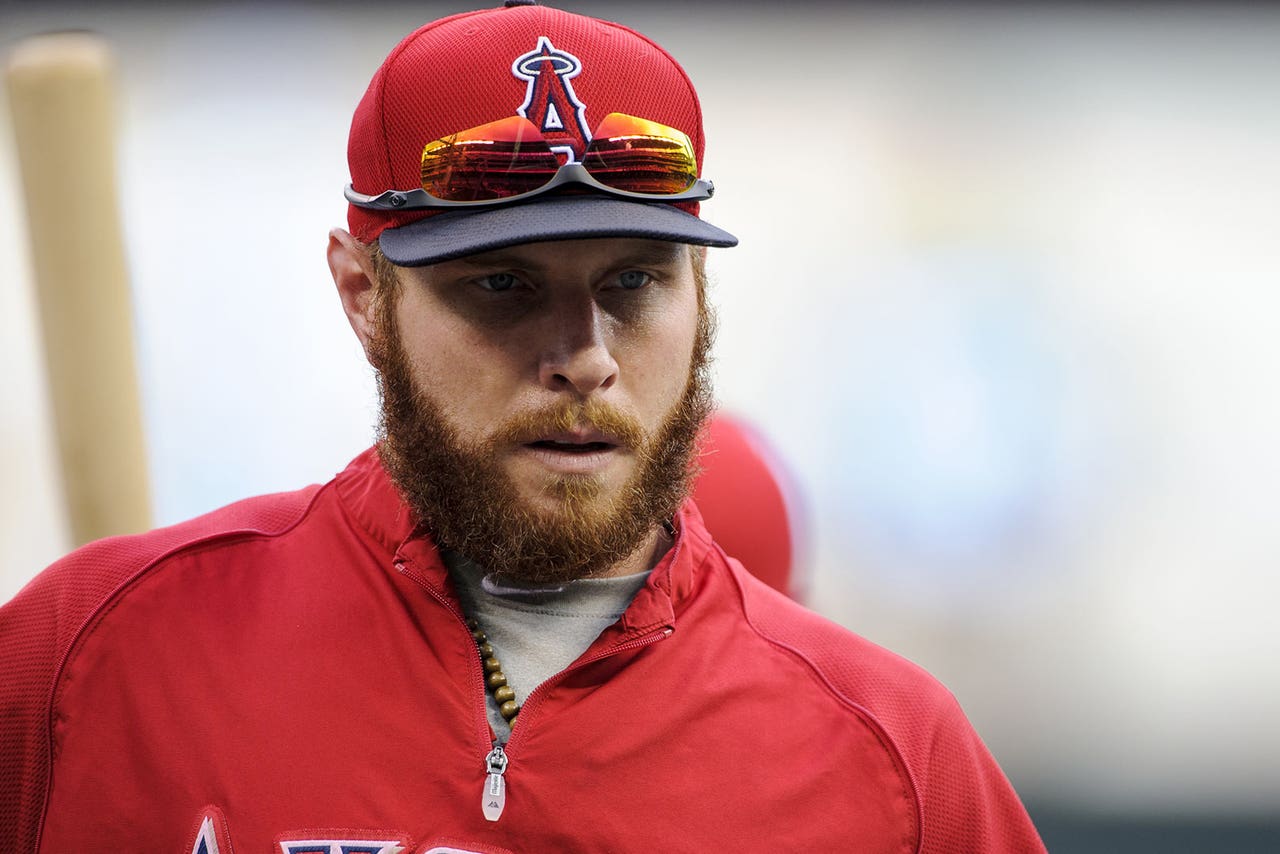 Angels OF Josh Hamilton out 3-8 weeks after right shoulder injury
"Ultimately it's not up for me to decide. I'm going to control what I can control," Hernandez said. "I just want to be out there to help my team, and whatever that is, that is."
His dad says his son thinks about it a lot.
"I can see it," Ramon said. "Whenever he doesn't talk I say, 'Talk to me,' and he opens up. He says it's kind of frustrating, but it's out of his control."
Ramon will never let his son wallow. He tells him to let it go and make sure he's prepared for when the time comes. His voice doesn't waver and it shows confidence in his son's abilities. And Brian's doesn't either.
Look at Efren Navarro, he says.
The Angels' first baseman was drafted in a round so low that it doesn't even exist anymore and toiled in the minor leagues as a non-prospect for eight seasons. Navarro and Hernandez, both Southern California locals from Mexican families, became fast friends in the minor leagues. 
"He's the kind of guy that gives you hope," Hernandez said. "He has a confidence in himself that he knows that he's a good player and he knows that he has to put in the work. He's not out there for no reason. He deserves everything that he's got and it's so awesome to see that."
Pitcher Matt Shoemaker had a similar story. He went undrafted out of college and signed a minor league contract a year after Navarro. Twice the Angels have taken chances on the guys that no one else wanted.
And that's all Hernandez is asking for, is a chance. And he promises to earn it. 
If he gets one, he's prepared to make the most of it. He changed up his offseason routine and played winter ball in Venezuela. He's been training at Jay Glazer's Unbreakable Performance gym in Hollywood, and he hopes that the work he's putting in will help set him apart from the platoon ahead of him.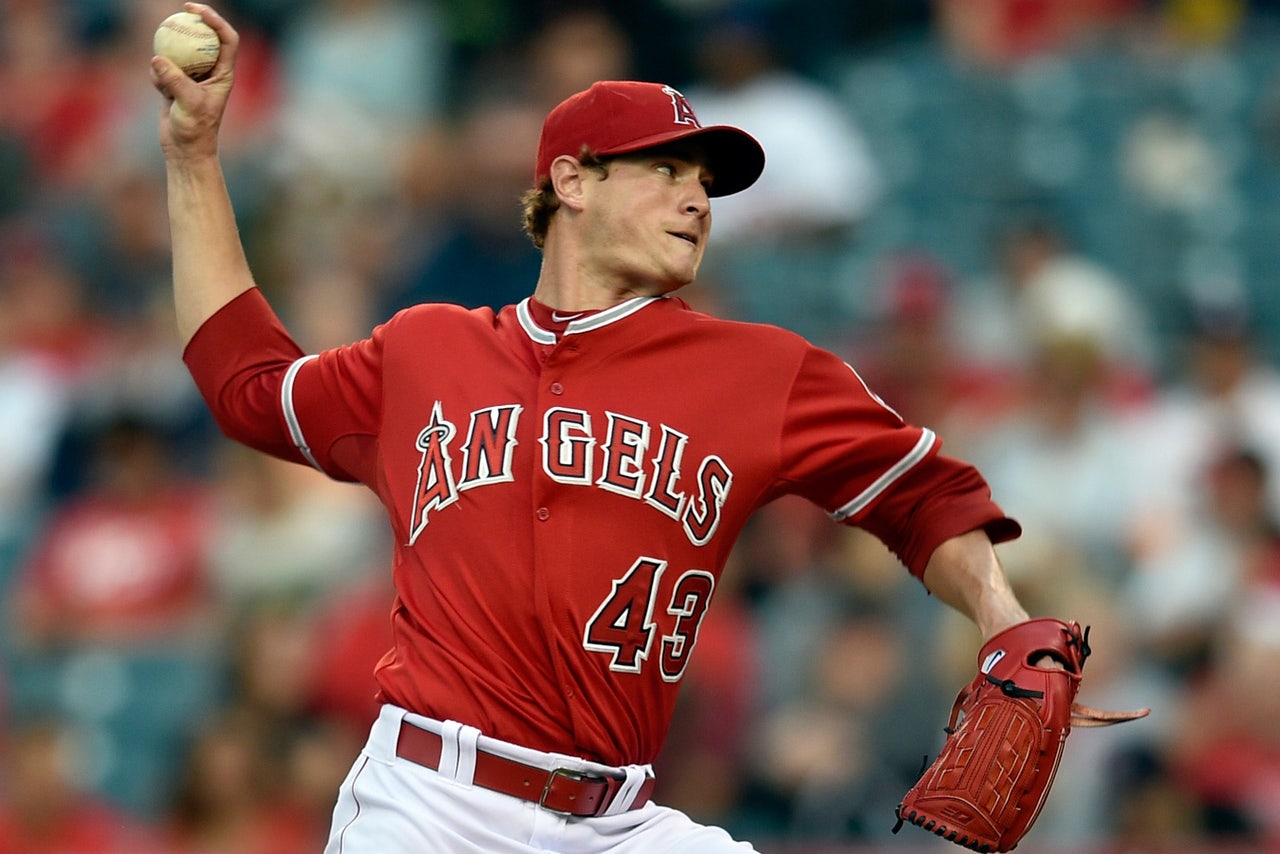 Garrett Richards, Angels finalize deal to avoid arbitration
"I'm in a good place coming off of a good year," he said. "The fact that I played in Venezuela, I think it really prepared me to come back and make adjustments that I needed to make and I picked up on things out there that really helped...
"I'm driving the ball a little more and using the whole field. I learned to really take my BP into the game a little bit more."
He striving towards consistency the most this season and hoping that leads him to Angels jersey he's dreamed of wearing since he was a kid. Yes, he just wants to play baseball and he would go anywhere to do it, but playing at the Big A would mean a little more to Hernandez than playing anywhere else.
"When my coaches told me I was drafted by the Angels, that was pretty, pretty cool," he said. "To get drafted by your childhood team as a local Southern California kid, and I was at Irvine just about 10 minutes away from Angel Stadium. I was overjoyed. 
"My lifelong dream has been to play at Angel Stadium and put that jersey on, and to be able to do that..."
He pauses. It's a long, thoughtful pause much like the one his dad gave when asked what it would be like to see Brian as a Halo.
"I can't explain it," Ramon said. "Could you imagine: 'Now batting, number 14 Brian Hernandez' at the Big A? Oh my gosh."
He can barely contain himself at the notion. Ramon was driving home from work when he found Brian was drafted by the Angels and he had to pull over. Twenty-six years ago, he named his son after a Halo and now that same son has the chance to become one. 
Hernandez has great respect for Downing and there are parts of his game that he strives to emulate. But he's also trying to forge his own identity as a baseball player. 
It's not necessarily a new identity that he's trying to create this season, but an emerging one: Brian Hernandez, big leaguer.
"I understand how the game works and that you need to kind of roll with the punches and take what they give you," he said. "I grind things out and I love being out there with my teammates. Playing, for me it's something special that I don't take for granted. I want to be known as a guy that goes out there an plays as hard as he can every day."
---