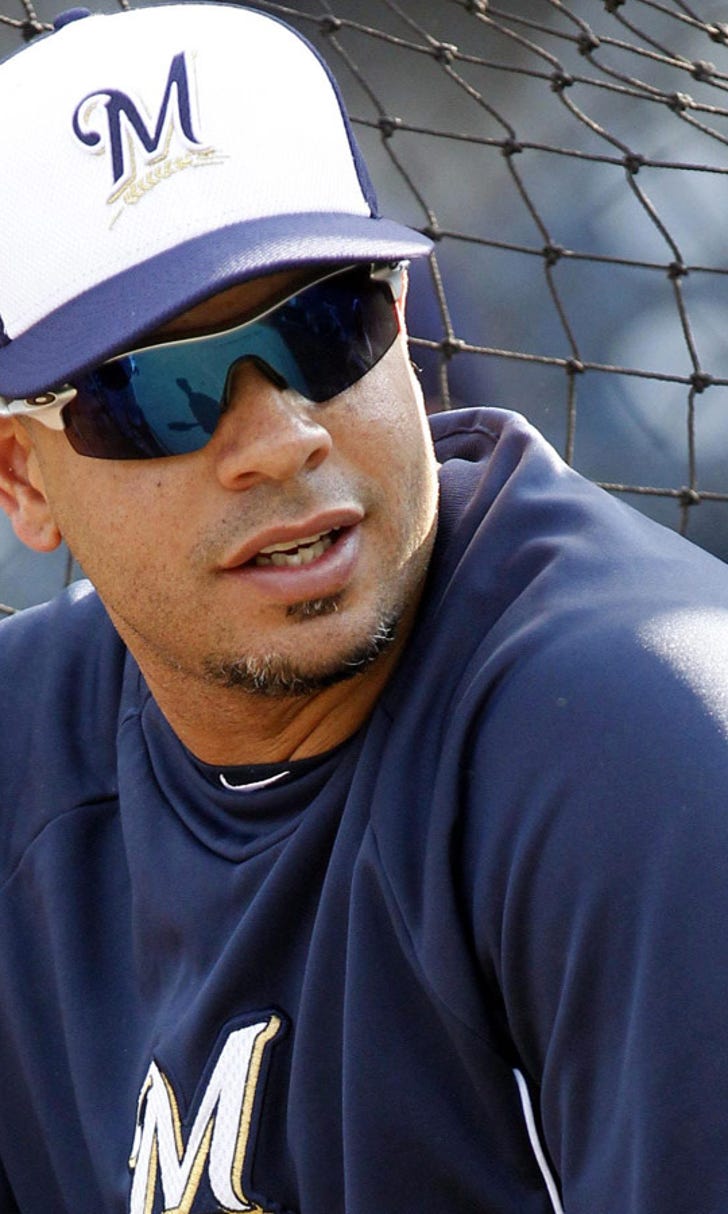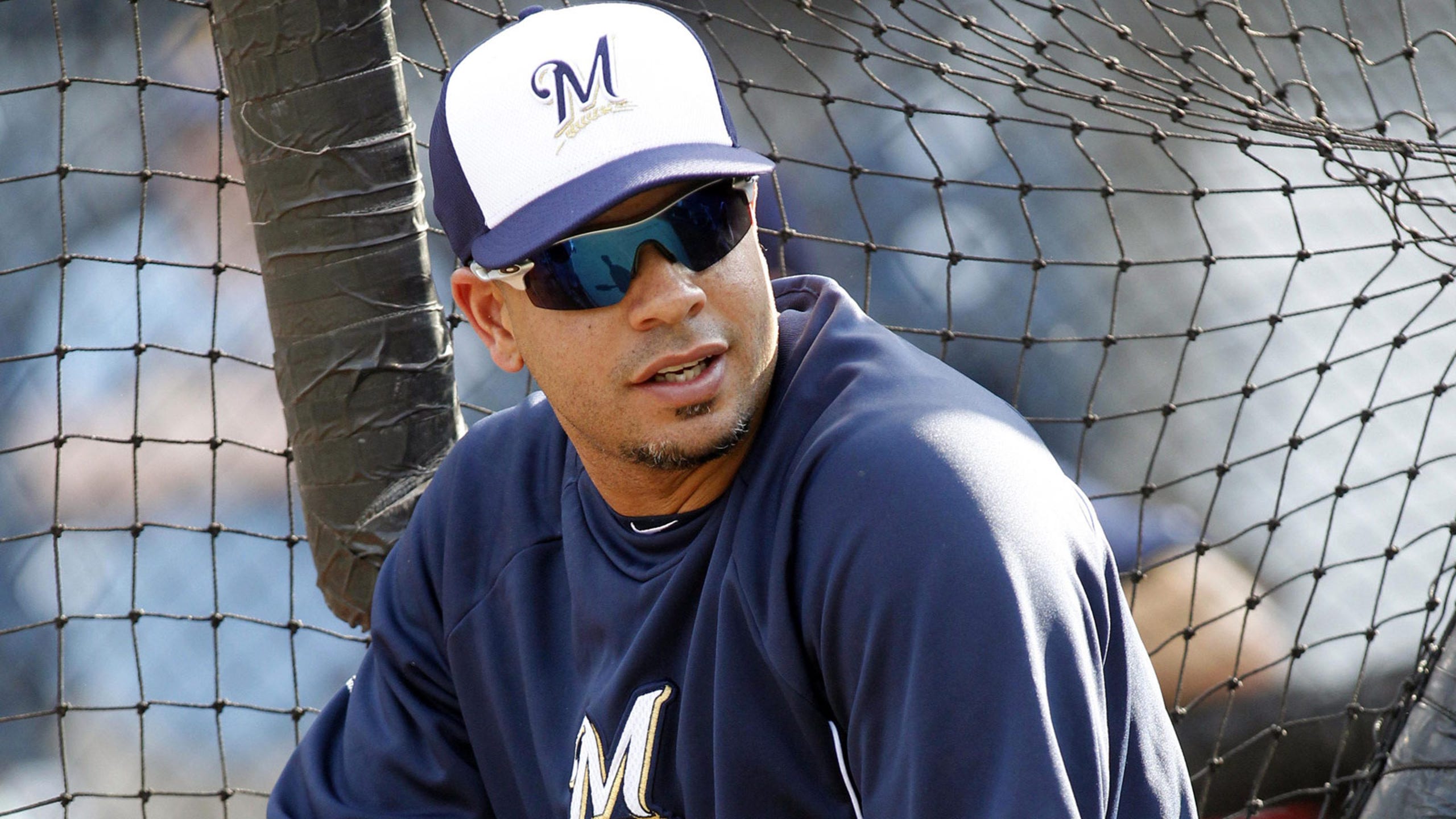 Brewers' Ramirez relieved, eager to return to action after health scare
BY foxsports • February 22, 2014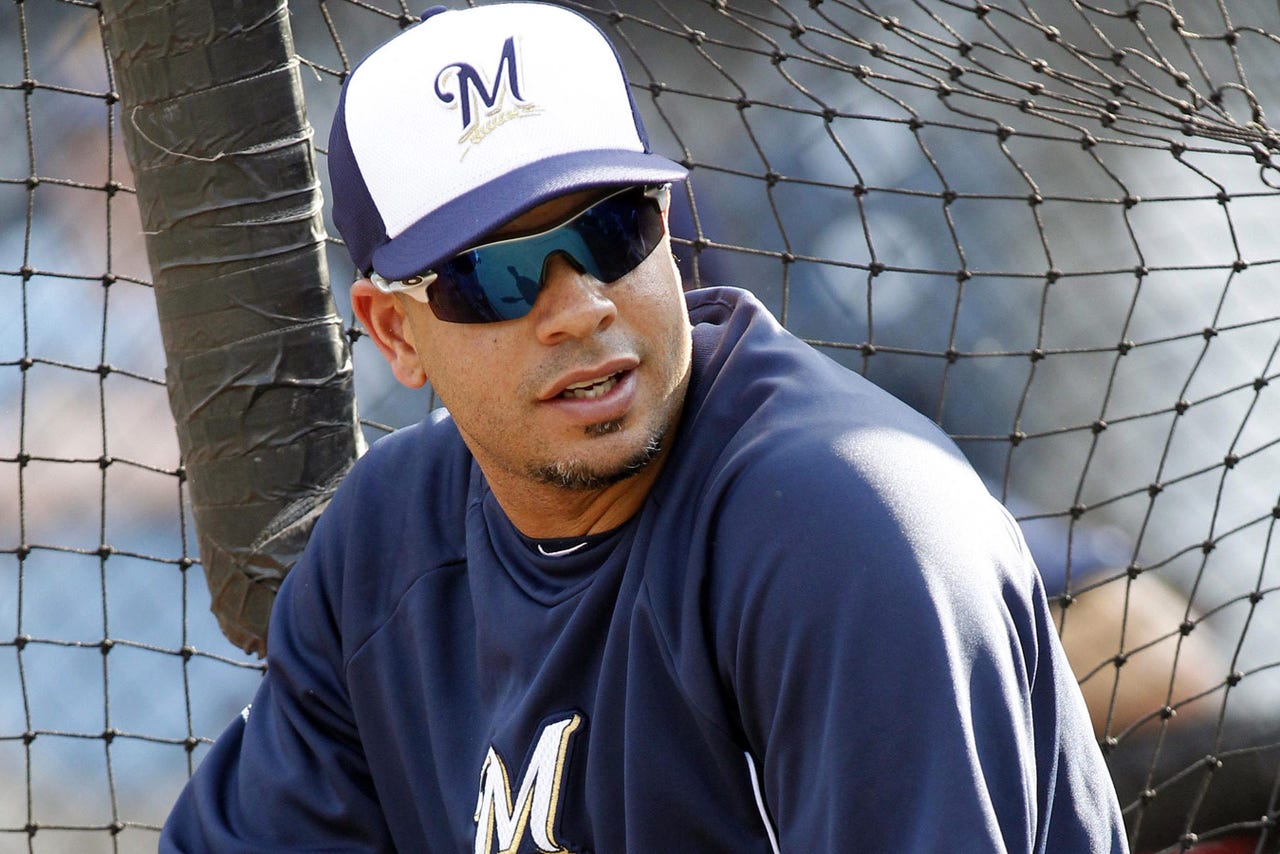 PHOENIX -- Knowing his father passed away from colon cancer, Aramis Ramirez decided having a colonoscopy just to be safe was a good idea.
His judgment proved to be wise.
A non-malignant polyp was found in early January and was removed during a procedure in Miami. There never was a concern that the polyp was cancerous, but early detection may have prevented a serious problem down the road.
"I wanted to get checked out because usually it's a family thing," Ramirez said. "Sure enough, I didn't have cancer, but I had a polyp.
"It was (scary), because I never had surgery before. That was my first one and hopefully my last one."
Ramirez reported to Maryvale Baseball Park for Milwaukee's first full-squad workout but won't be ready to play when the Brewers open Cactus League play Thursday against Oakland.
He took batting practice Saturday but was limited in other aspects. Ramirez was able to do some baserunning and fielded a few groundballs, but the Brewers plan to take it slow with their third baseman.
Doctors told Ramirez he would need eight weeks to recover from the surgery, a time frame he's already at or close to the end of.
"He's not really restricted in what he can do, it's just the effort in how he goes about it," Brewers manager Ron Roenicke said. "I told him I want him to go a little easier today."
Ramirez was limited to 92 games in 2013 due to a sprained left knee, leading him to express his intentions to focus on his lower body during offseason workouts. He was able to do just that until the surgery.
He said it took until late November for his knee to feel like it was at full strength and wasn't bothered by it when doing baseball activities.
"I can't wait to get back," Ramirez said. "Last year was a tough year as you guys now. I didn't play much; 90, 91, 92 games. That's not what I get paid for. I should be out there at least 140, 145, 150 games. Hopefully I can do that this year."
When he did play last season, Ramirez certainly wasn't his usual self. The veteran third baseman still found a way to hit .283, but his power wasn't there. He hit just 12 home runs and drove in 49 runs, his lowest numbers in those categories since 2000.
"It's just hard to play when you're not healthy," Ramirez said. "You can see that on guys like (Albert) Pujols. He hit .260. That's not Pujols. It doesn't matter where you play, if you're not healthy, you're not going to play the way you're supposed to. That's the bottom line."
Ramirez originally sprained his left knee sliding into second base during a spring training game. He aggravated the injury in April and missed 23 games, went on the disabled list in July and sat out 32 games and could only pinch hit in the final games of the season.
Despite being bothered by the left knee all of 2013, Ramirez doesn't regret trying to push through the pain.
"I'm happy with the way (he handled it)," Ramirez said. "I would do anything for the team, especially for a manager like we have. I'm there for Ronnie, whatever he needs. We talk a lot. It wasn't like they pushed me. They asked me, and I had to agree to everything. No regrets. And I didn't have that bad a year, either. I just didn't play much."
A notoriously slow starter, Ramirez and the Brewers are faced with the dilemma of getting the 35-year-old enough at-bats in spring training to be ready for the season and not wearing him down too early.
Ramirez intended on playing more in Cactus League games last season, but that plan was quickly scrapped when he got hurt.
Roenicke said the team will consider sending Ramirez over to the minor-league games where he can get unlimited at-bats in a game and not have to play the field.
"I think we need to watch the physical part of it," Roenicke said. "He still wants to start well, so if he needs extra at-bats, maybe we'll send him over."
Ramirez is entering the final season of a three-year, $36 million contract with the Brewers.
There's a mutual option between Ramirez and the Brewers for 2015 with a buyout of $4 million.
"It doesn't make any difference to me," Ramirez said of being in a contract year. "I had a great year my first year here, and I knew I had at least two more. Every year, I try to do my job. I don't care if it's my walk year or my first year on a contract, a middle year."
As for the option, Ramirez is unsure what will happen.
"I don't know," Ramirez said. "We'll see what happens this year and then after the season, I'll sit with my agent and decide what we want to do. I want to play a little more. I don't know how long. My body will dictate how much longer I play."
Follow Andrew Gruman on Twitter
---