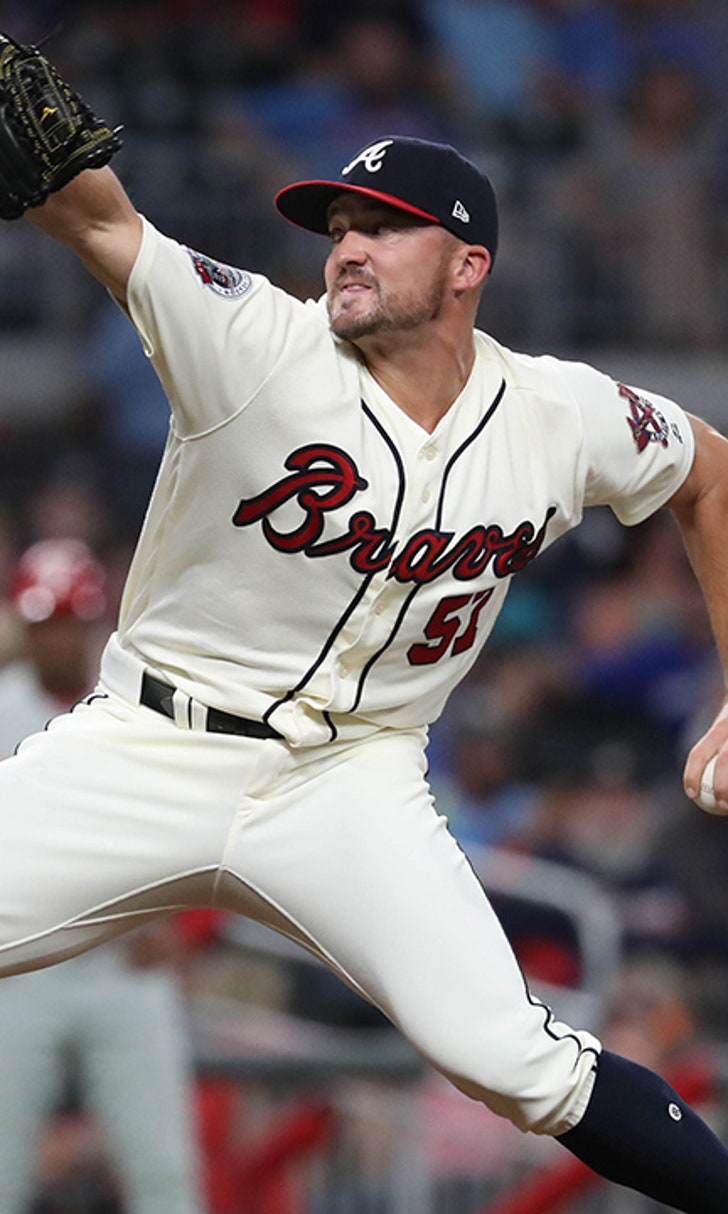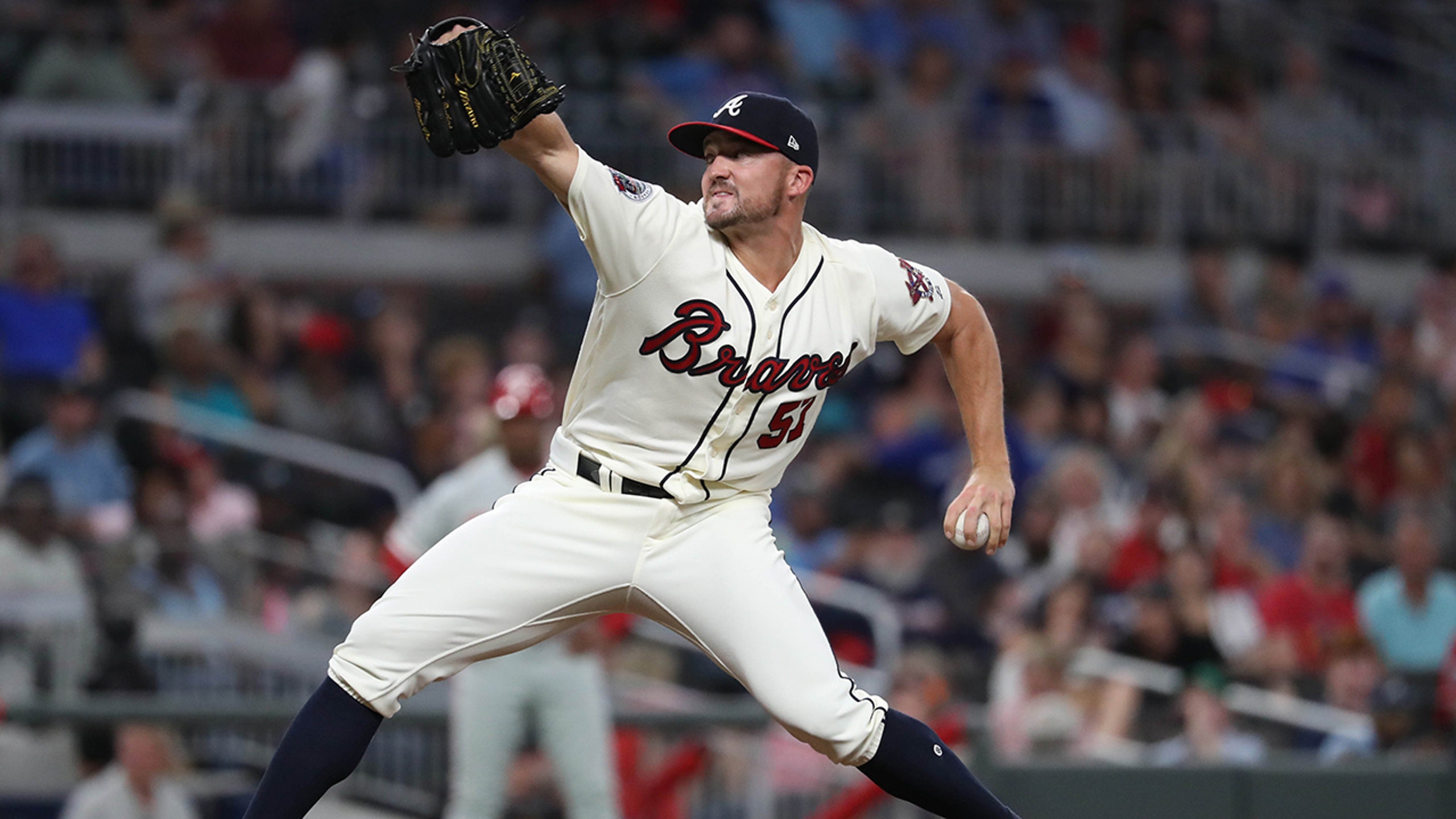 Braves agree to one-year deal with Rex Brothers with non-tender deadline looming
BY Cory McCartney • November 30, 2017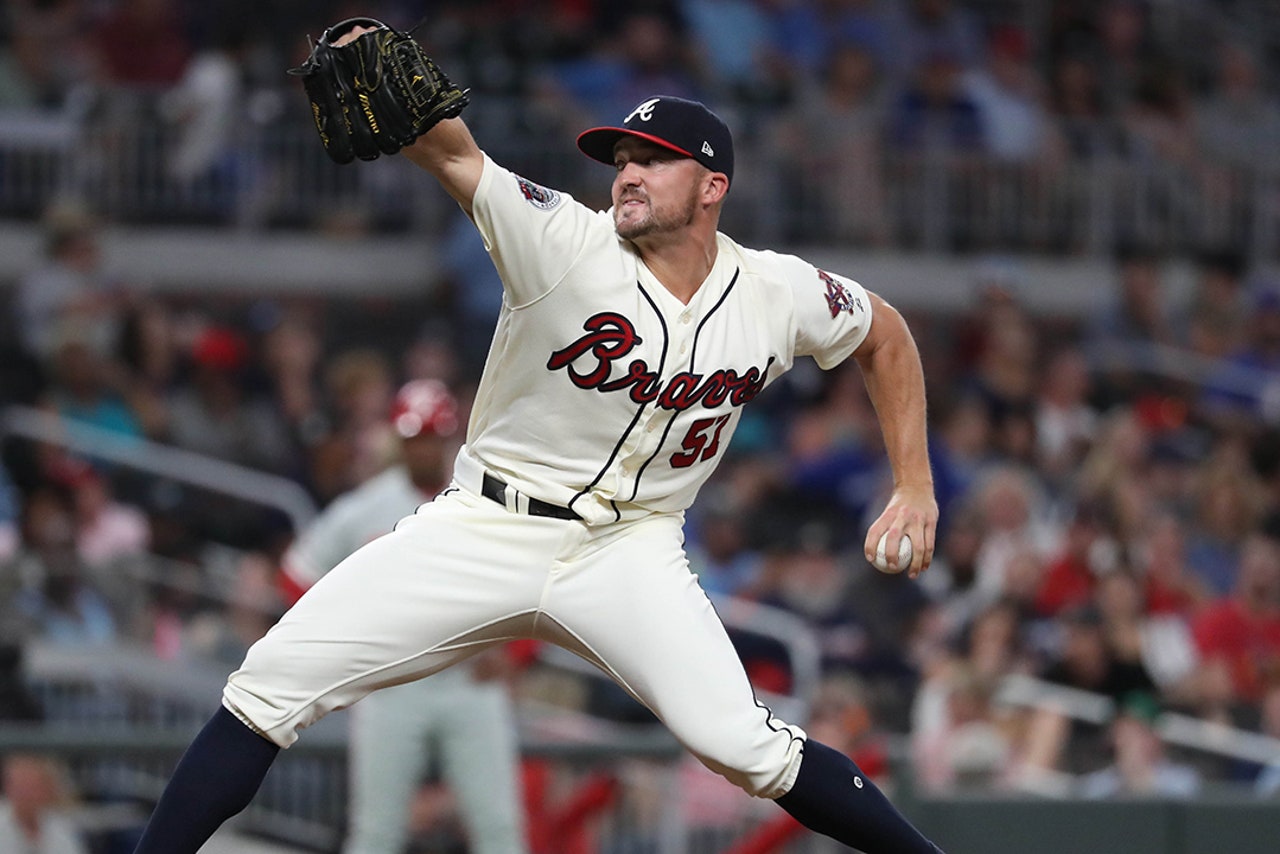 Among all Atlanta relievers with at least 14 innings pitched, only A.J. Minter (15.6) had a higher K/9 than Rex Brothers' (above) 12.55.
With Friday's non-tender deadline looming, the Braves marked one name off their list, avoiding arbitration with reliever Rex Brothers by agreeing to a one-year, non-guaranteed deal Thursday.

The left-hander's contract is reportedly worth $1.1 million should he make the major league club or $450,000 if Brothers is in Triple-A.

The soon-to-be 30-year-old still has one minor league option left.

Brothers had a 7.23 ERA in 27 games for the Braves last season, striking out 33 with 12 walks over 23 2/3 innings. Among all Atlanta relievers with at least 14 innings pitched, only A.J. Minter (15.6) had a higher K/9 than Brothers' 12.55.

Teams have an 8 p.m. Friday deadline to tender contacts to arbitration-eligible players and Atlanta has seven remaining with first baseman Matt Adams, right-handed starter Mike Foltynewicz, lefty bullpen arm Sam Freeman, utilitymen Jace Peterson and Danny Santana and righty relievers Arodys Vizcaino and Dan Winkler.

Below is MLB Trade Rumors' projections for each player, with their service time in parenthesis.

• Matt Adams (5.033) – $4.6MM
• Arodys Vizcaino (4.168) – $3.7MM
• Danny Santana (3.111) – $1.1MM
• Sam Freeman (3.067) – $1.2MM
• Jace Peterson (3.024) – $1.1MM
• Dan Winkler (3.000) – $800K
• Mike Foltynewicz (2.163) – $2.7MM

The Braves been involved in trade talks involving Adams, who has positional limitations. While he saw 129 1/3 innings in left field, he's shown in both St. Louis and Atlanta that his strength lies in playing first base. While the .274/.319/.522 hitter is a valuable bat, he's much more viable in the starting lineup with 129 wRC+ as a first baseman compared to 96 as a pinch hitter.

There has been speculation that the Braves could non-tender Adams if they can't deal him before Friday's cutoff.






Follow Cory McCartney on Twitter @coryjmccartney and Facebook. His books, 'Tales from the Atlanta Braves Dugout: A Collection of the Greatest Braves Stories Ever Told,' and 'The Heisman Trophy: The Story of an American Icon and Its Winners.' are now available.
---