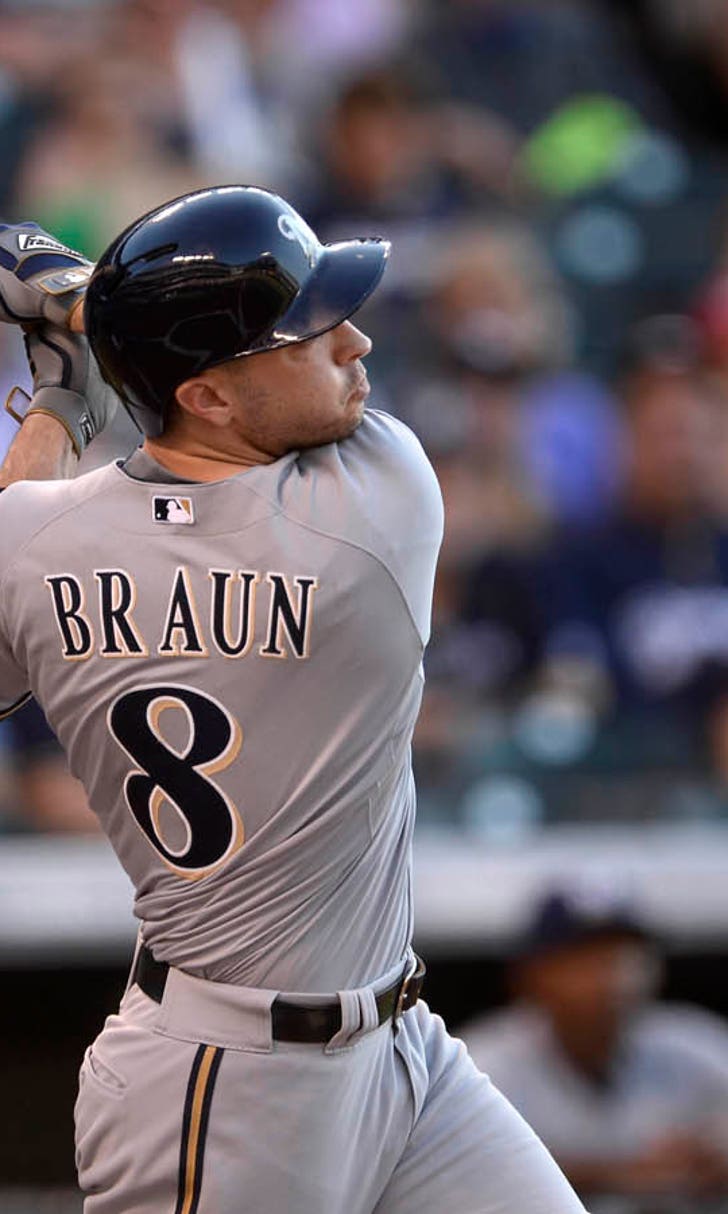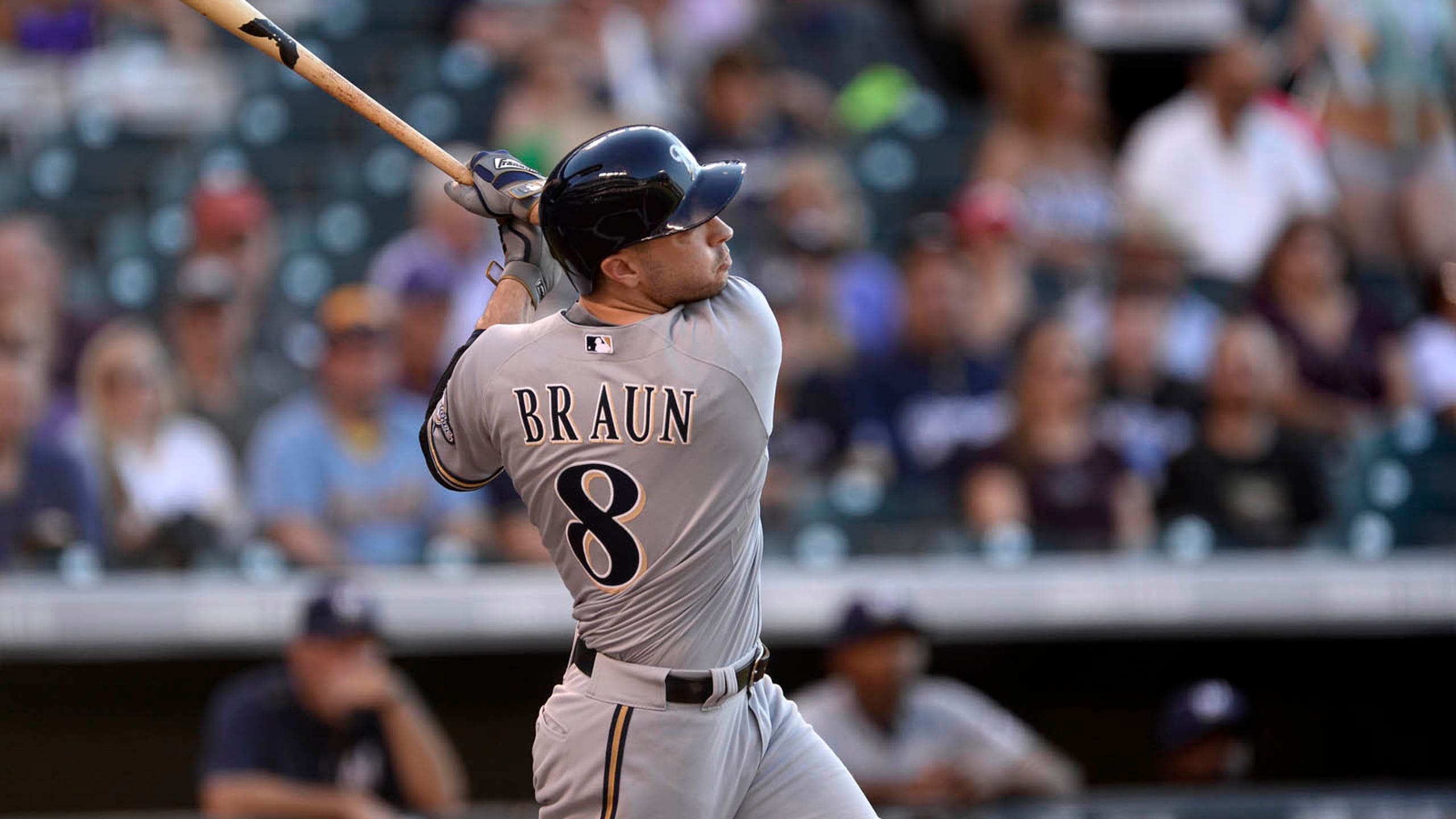 Braun, Ramirez homer as Brewers snap skid with win over Rockies
BY foxsports • June 20, 2015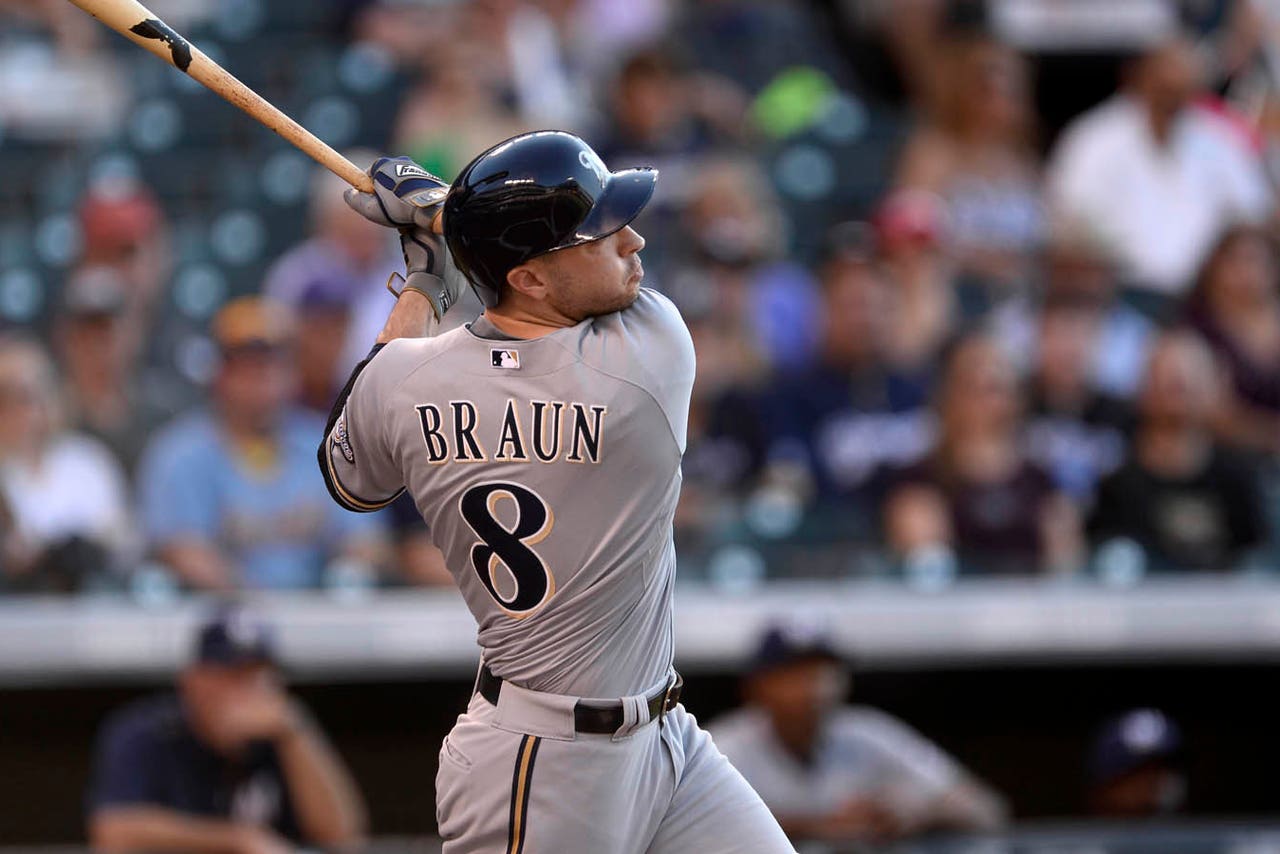 DENVER (AP) -- Taylor Jungmann started the game by throwing 31 consecutive fastballs.
Hey, it's his bread-and-butter pitch. It was working. So, why not bring heater after heater?
Ryan Braun hit a two-run homer and Jungmann threw six effective innings to help the Milwaukee Brewers snap a six-game losing streak with a 9-5 victory over the scuffling Colorado Rockies on Friday night.
Jungmann (2-1) didn't throw his first curveball until the third inning. Then again, he knows from experience that curves really don't break with the same kind of bite at this higher elevation. That's from experience after spending the first part of the season pitching down the road at Triple-A Colorado Springs.
"I think anytime you can get through the lineup on a fastball, if you're spotting it, especially the first time around, it's something you want to do," Jungmann said.
So catcher Jonathan Lucroy kept calling for a pitch that consistently hit mid-90s and had plenty of movement. Jungmann handcuffed Colorado's potent offense early before losing steam. The right-hander allowed four runs and eight hits.
"His fastball is deceiving," Lucroy explained. "It's tough to square up for a hitter."
Aramis Ramirez added a solo shot as the Brewers rediscovered the long ball after hitting only one homer in their losing streak. They had two off Jorge De La Rosa (4-3) in a three-run first inning.
Ben Paulsen finished a homer shy of the cycle for the Rockies, who have lost five straight.
"We just need to get better," Carlos Gonzalez said. "We're not hitting. We're not pitching. You can't win that way."
De La Rosa, who became the franchise's all-time wins leader in his last outing, allowed six runs and 11 hits in five innings. He gave up a combined 11 hits and six runs over his previous three June starts.
The Brewers tied a season high with 16 hits. Everyone in the lineup had at least one, including the first of Jungmann's career -- a bloop single in the fifth. He had the souvenir ball in his locker and plans to give it to his mother for safe keeping.
Ramirez and Shane Peterson had three hits each to help manager Craig Counsell pick up a win against the organization that selected him in the 11th round of the 1992 draft. Counsell played two seasons with Colorado before being traded.
Jungmann retired nine of his first 10 hitters, the only hiccup a quirky infield single by Paulsen in the second. A pigeon that landed near second baseman Hernan Perez flew away as the ball rolled toward it.
Up 6-0 in the fourth, Counsell had a feeling that might be enough.
"This is a place where you assume the tying run, no matter what's going on, is going to come to the plate at some point in the game," Counsell said. "That's kind of your thought. You do have to keep scoring."
He was nearly right. Nolan Arenado hit a two-run triple and Paulsen added a RBI double. In the sixth, Paulsen's RBI triple made it 6-4.
Milwaukee added three runs in the seventh to quiet the crowd and quell any thoughts of a rally.
"When you lose it never looks good," Rockies manager Walt Weiss said. "It always looks like you're flat when you don't score."
Role model: As a young player, Counsell said he tried to model his game after Weiss, his former teammate.
"He was the first player I saw that I tried to say, 'Hey, that's who I want to be when I got into professional baseball,'" Counsell said before the game.
Weiss was just as complimentary of Counsell.
"A gamer. Great professional," Weiss said. "It's great to see him back in uniform."
Trainer's room: Brewers OF Carlos Gomez (right groin, hip) ran Friday and "felt pretty good doing it," Counsell said. "It's a positive step." Counsell is hopeful Gomez can avoid a stint on the DL. "We can probably get through the weekend, but then probably have to make a decision."
Up next: Brewers RHP Kyle Lohse (3-8, 6.44) gave up eight runs in an Opening Day loss to Colorado at Miller Park. He's 6-4 in 14 career starts against the Rockies.
Rockies RHP Chad Bettis (2-3, 3.74) faces the Brewers for the first time Saturday. He lost his last start at Houston, allowing five runs in five innings.
---