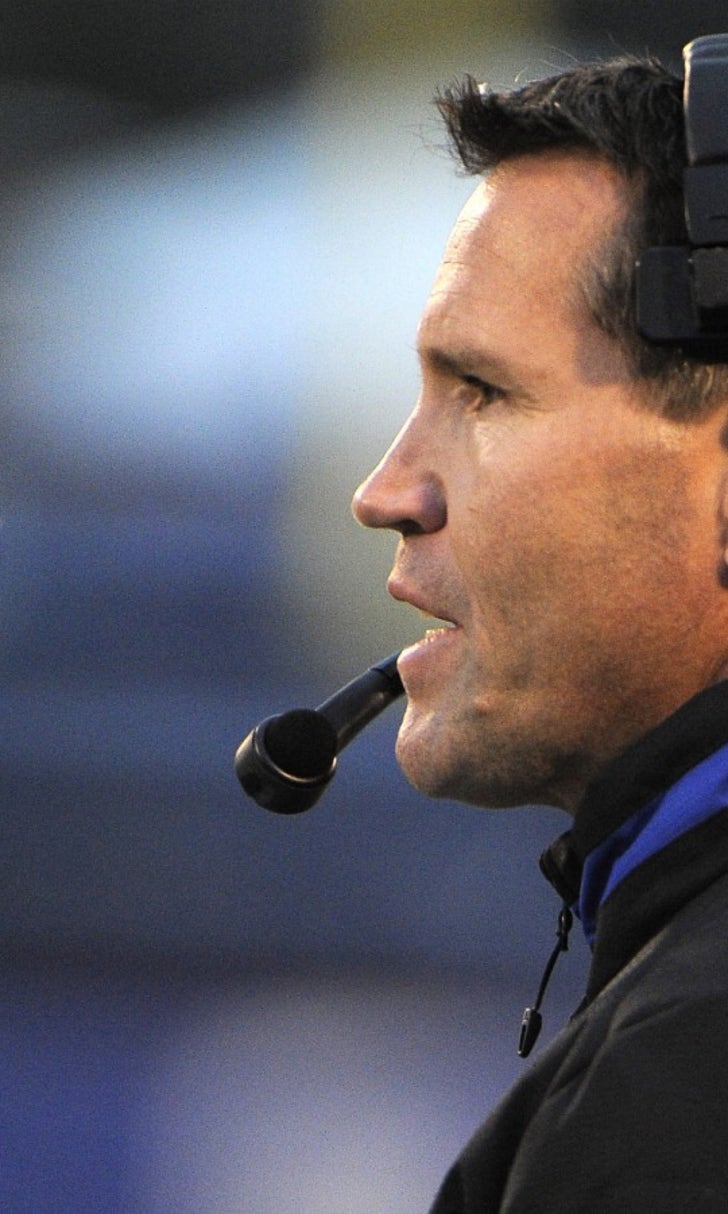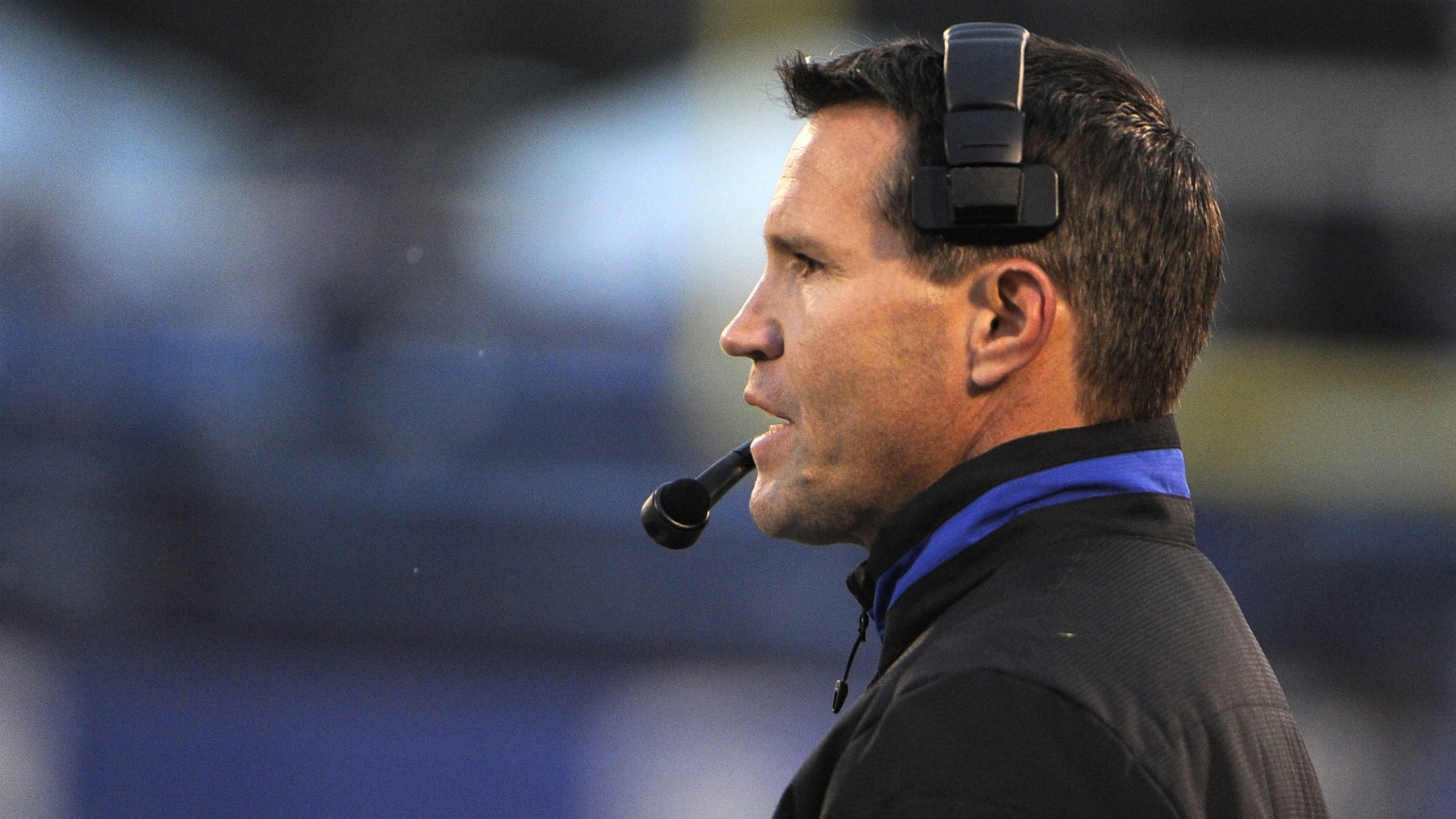 Bowen has made KU coaching search interesting, but don't just hand him the job
BY foxsports • November 15, 2014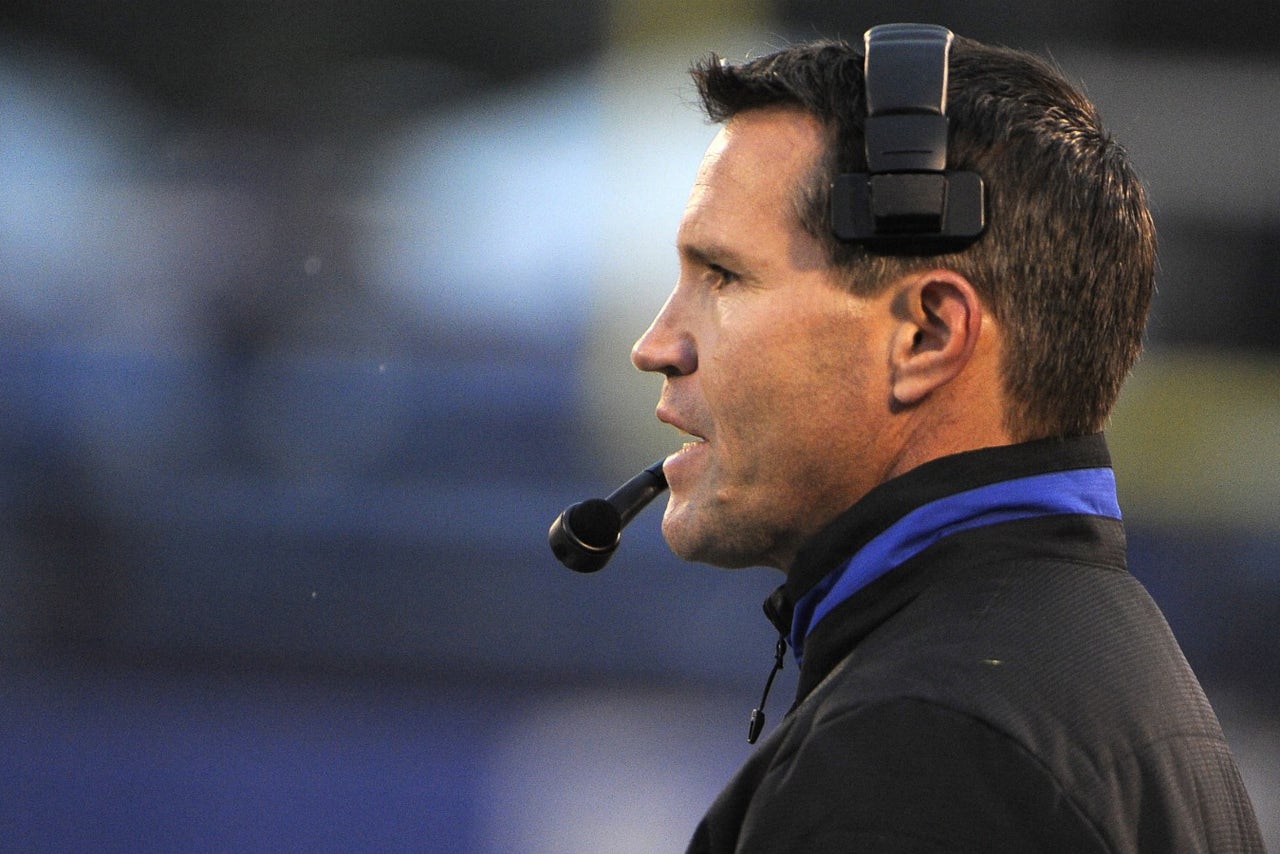 LAWRENCE, Kan. -- The old business axiom applies to Kansas football, too. You can get something cheap. You can get something fast. You can get something good. But you're not going to find something that nets you all three.
Good and fast are going to be expensive. The right coach who'll work cheap won't come quickly. The cheap and fast option probably won't be any good.
Clint Bowen is the most popular 1-5 major-college football coach in America. After his Jayhawks scared the hell out of No. 5 Texas Christian on Saturday in Lawrence, ultimately falling 34-30, social media raced to embrace KU's interim football coach in one giant cyber gang-tackle.
Which is more than you can say about the real Jayhawks' defense on third-and-20, but still.
"He's great," KU senior tight end Trent Smiley said. "He really is great. I think the way we've played these (six games) have shown the way we think about our coach. Our curent coach."
To a man, they'll run through a wall for him, these Jayhawks.
Of course, the wall might gain seven yards first.
"They want somebody who's going to care about them, also be a good ball coach, be able to recruit and do some things. I think coach Bowen and his staff (have) gotten his kids to play. Unless they find somebody better out there (fine). But to me, it would be hard to be any better than what they played (Saturday)."
Seconded. And if they play like that in Manhattan in two weeks, fine, crown him. Give Bowen the reins, the keys, the whistle, rip the word "interim" off the business card and be done with it.
Until then, chill.
Let the process play out. 
The audition isn't over because Patterson says it is. Lest we forget -- and many KU faithful have -- Bowen's Jayhawks also lost at Texas Tech and Baylor by a combined score of 94-35.
Job ain't done.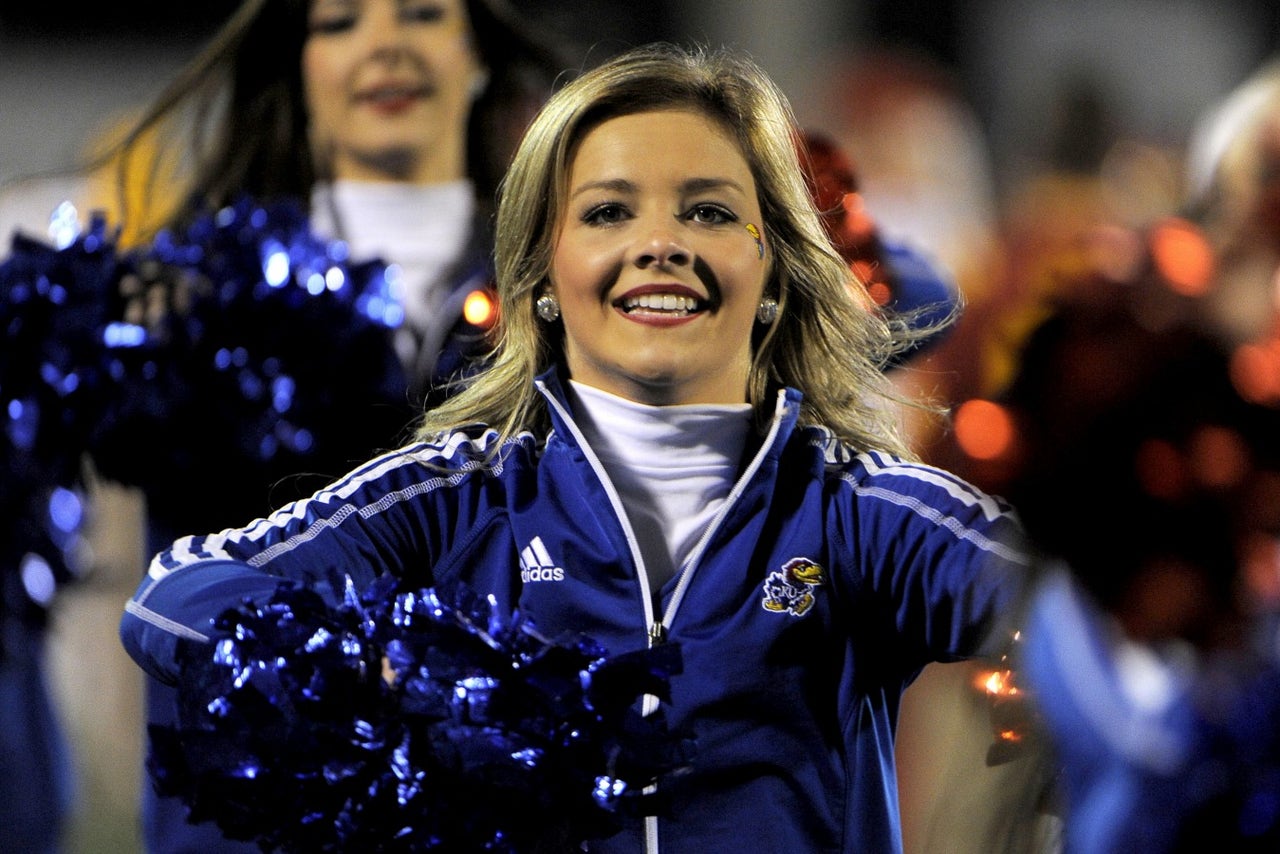 Lookin' good! Check out our gallery of Big 12 cheerleaders.
Now, that said, this is -- overall -- a better product than the model rolled out under Team Charlie. A more cohesive roster, a more cohesive purpose, a group that plays with pride and with a point.
Bowen bleeds blue and red, always has and always will. Players can smell a baloney sandwich from a mile away.
"He's sat in the seats we sit in," Smiley continued. "He's played out there (for KU). He's had his Senior Day at Memorial Stadium. It's so much better having someone up here that's done it. It is nice. And you can feel his passion for this place, you know what I mean?
"And he might get on me for saying this, but he's holding back tears half the time, he's so excited, so honored, so enthusiastic about being here. And it's great. And it's definitely translated into us in how we play."
You can see the fit, grasp the appeal. In a perfect world, Bowen could be to KU what Kliff Kingsbury is to Texas Tech or Pat Fitzgerald is to Northwestern. He gets what they are and, more to the point, what they aren't.
He knows what buttons to push, because they were pushed with him, too. To Charlie Weis, this was a job. To Bowen, it's a piece of his soul.
But that still doesn't mean you fold up shop now, either. It doesn't mean that athletic director Sheahon Zenger should call up search guru Chuck Neinas and demand a refund, sight unseen.
It means things are more ... complicated.
It means looking long and hard at the present, making sure that what you have is better than what you don't.
And that's fine. Ed Warriner at Ohio State or David Beatty at Texas A&M -- assuming those assistants are as foregrounded in Zenger's mind as they are on the various message boards -- can wait.
To a point.
The argument for Bowen is twofold: First, the train is lurching forward again instead of just sitting there, chewing up piles of coal.
The second: Who will be better?
That last one is tough. No fan wants to hear it. No administrator wants to have to sell it.
And Patterson's right: You strain to think of a way for this particular KU roster to have played any harder against a TCU team that came into the day swinging an offensive chainsaw.
A Frogs crew that ran for 334 yards against No. 13 Kansas State last Saturday night racked up just 24 yards on 10 carries in Lawrence in the first half and 150 for the day. And 10 (presumed) Jayhawk points were taken off the board by overturned calls -- including a pick-six that rocked a half-empty house.
"It's a crazy game," said Jayhawks wideout Nigel King, a one-man highlight reel Saturday, turning a two-handed tip into a one-handed catch and a 78-yard touchdown that put the hosts up 26-17. "That's the game of football. Anybody can win, anybody can lose any given weekend."
That's Bowen. We're Big 12 players, just like they are. The Jayhawks hadn't beaten a top five team since beating Virginia Tech in the 2008 Orange Bowl. It hadn't beaten a top five team at home since Oct. 27, 1984, a 28-11 homecoming victory over then-No. 2 Oklahoma.
No matter.
"Of all the football games I've played," King said, "I've never wanted to win one more than this game."
The players want Bowen. The students want Bowen. It's the boosters, the old-money club, who get to cast the deciding vote here, even as the undergrads chant the man's name.
"I didn't hear it," Bowen said.
Getting it fast is good. Getting it right is better.
You can follow Sean Keeler on Twitter at @SeanKeeler or email him at seanmkeeler@gmail.com.
---