Boudreau on Selanne's jersey retirement: 'I'll be first in line to shake his hand'
BY foxsports • January 10, 2015
It felt like one of those awkward celebrity breakups that played out in the tabloids.
As the Anaheim Ducks reported to training camp in September, reports surfaced that legendary former winger Teemu Selanne, only a few months into retirement, had written a book that contained some damning and insulting comments about coach Bruce Boudreau and captain Ryan Getzlaf. 
January 11 had already been circled on the calendar a few months prior, when it was announced that Selanne's No. 8 jersey would be retired at the Honda Center when team that drafted him, the Winnipeg Jets, visited Anaheim. He would be the first to have the honor bestowed on him in the history of the Ducks franchise. 
It led many to wonder why one of the most beloved players - in Orange County and in hockey - would leave his coach, teammates and the organization out to dry. With Sunday's ceremony around the corner, the question on everyone's mind is whether or not Selanne, Boudreau and everyone else have made amends. 
Boudreau says yes. 
"He's reached out to me and I've accepted everything he's said," Boudreau said. "And I believe him because you can't be there and be really good to each other and nice to each other and then all of the sudden (it's changed). He would have been the greatest actor of all time if that were the case, and I would have caught on to it earlier. But I never thought anything of it."
The book, "Teemu", was published in Finland and the selections in question were translated. Selanne says that the translation was wrong and that he genuinely never meant to hurt anyone. The only problem that he had with Boudreau is their fundamentally differing views of what kind of player he was in the final years of his career.
"I just tried to explain what happened last year and how I felt about it," Selanne said Thursday at a lunch with media members. "Bruce is a great guy, we just had totally different opinions on what kind of player I am. I thought I should be the first-line, first-power player guy that plays 20 minutes and he felt differently.
"The issues were just hockey-related. There's no personal ones. We've always respected each other and the argument was just hockey."
Selanne says the Getzlaf comments was translated completely wrong. It was a conversation about Getzlaf taking control of the power play.
"Nothing else," he said. "I never said, 'Ryan, you have to go talk to coach and tell him I'm on the first power play.' I don't know where they came up with that. I'm very disappointed and I told that to Getzy right away."
When the news broke, Selanne and his family were in Finland. He later issued a statement but it was after Boudreau and Getzlaf had already addressed the media. Part of it can simply be attributed to his competitive emotions and the quick turnaround between the Ducks exit from the postseason and the writing of the book. Selanne said he would take many of the comments he made about the playoffs back.
For Boudreau's part, he's sympathetic to the writing and publishing process.
"It was surprising and I was taken aback by it, but I think he was too," Boudreau said. "He said he didn't read the book, which I believe because I didn't read my book. I asked someone, 'Was it good?' and he goes, 'Yeah, it was good.' I said 'Ok, well that's good enough for me.'"
But the disparaging comments are only a small part of the book. Selanne said the whole book is filled with personal stories, some that he found difficult to open up about, but did in order to keep the honest integrity of the book.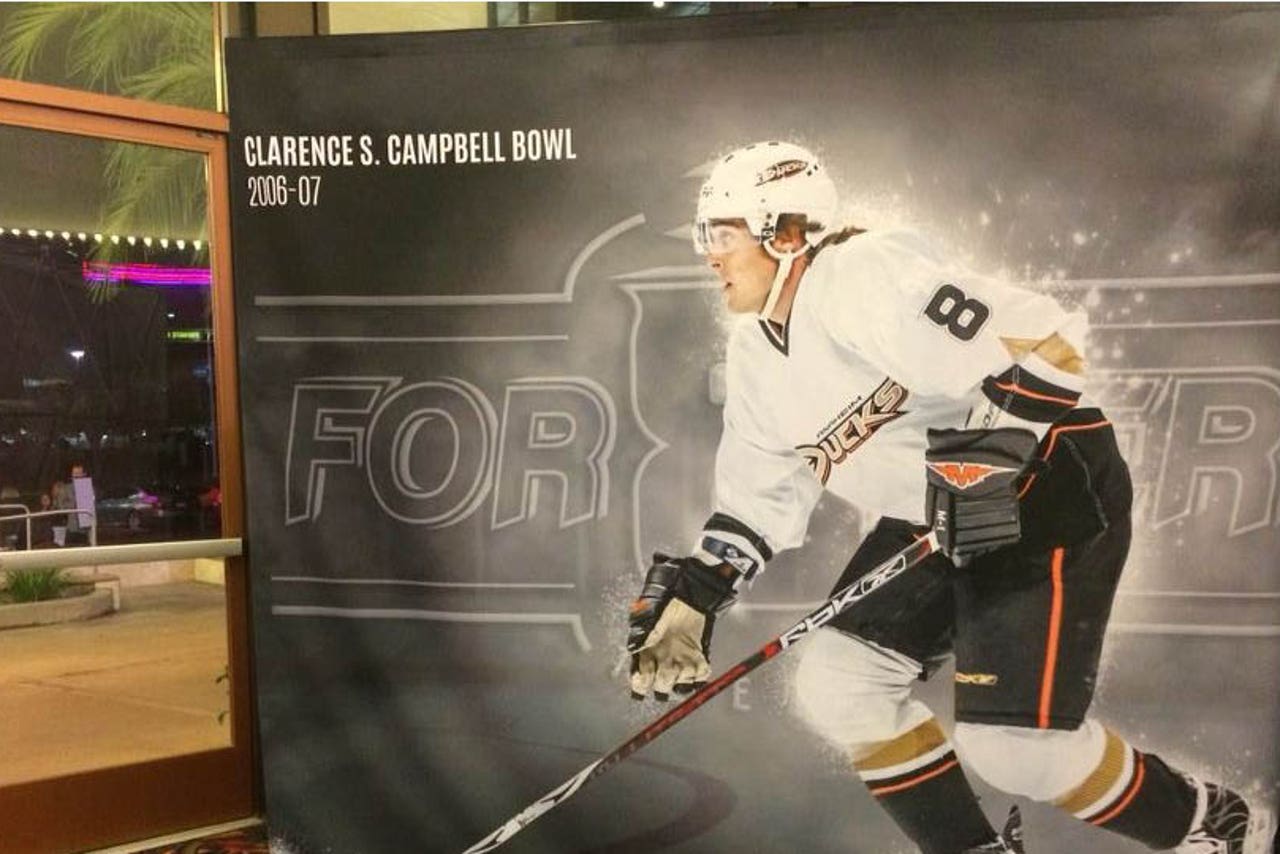 Ducks legend Teemu Selanne stars at premier of 'SEL8NNE'
"Whoever translated this did a very bad job," he said. "People got a totally wrong picture of the book from three stories."
There's no bad blood between the franchise and its hero. When his sweater is hoisted into the rafters, the next chapter will begin on a high note. 
"I'll be first in line to shake his hand," Boudreau said. "Myself and my family will be first in line, giving him a standing ovation. And I'll be very proud to be able to be there with him."
---