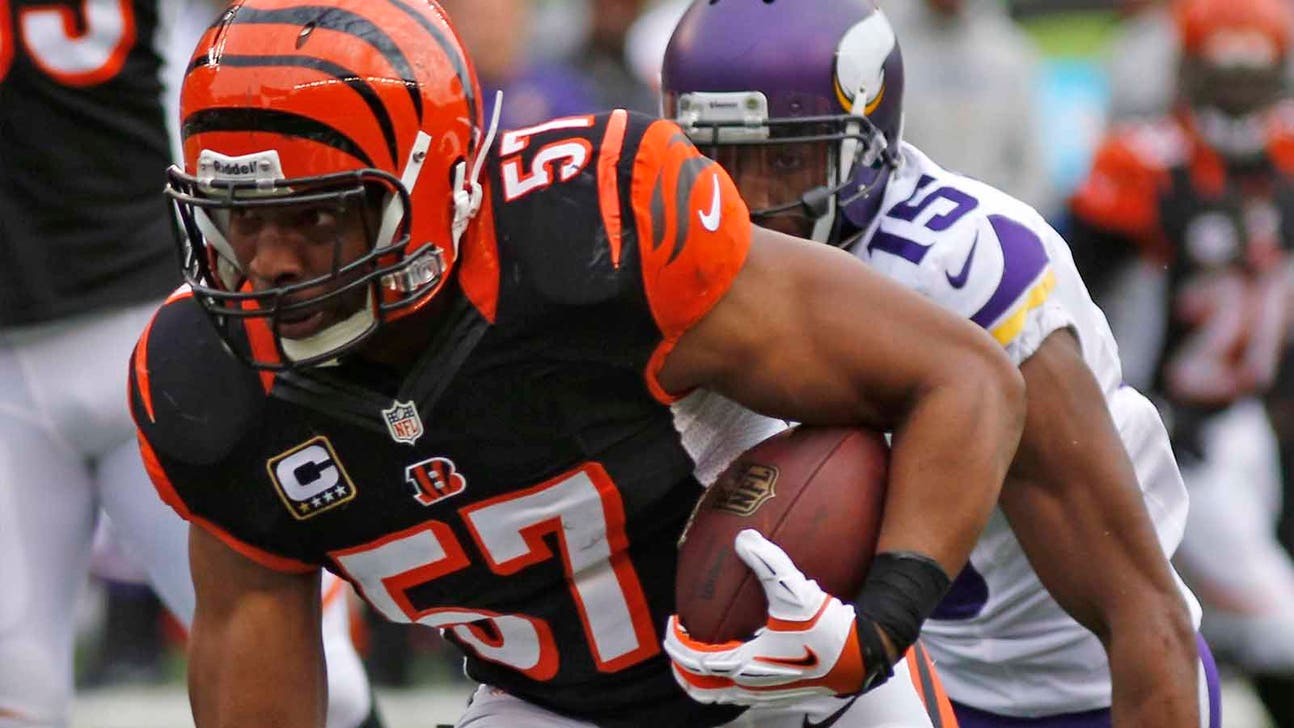 Bengals Vinny Rey re-signed
Published
Mar. 15, 2014 11:24 a.m. ET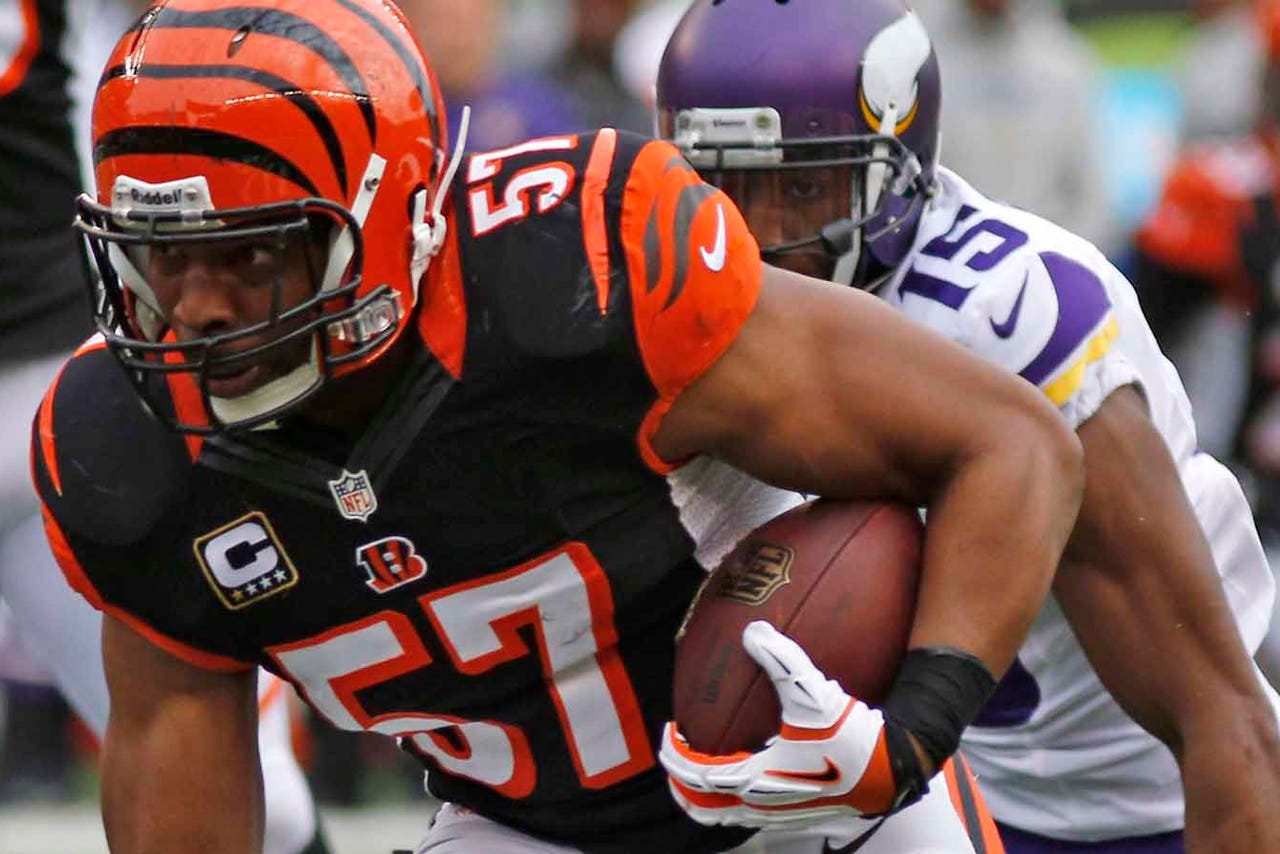 CINCINNATI -- The Bengals have re-signed linebacker Vinny Rey to a two-year contract.
Rey, a former undrafted free agent from Duke, is coming off his best season after a series of injuries to players ahead of him on the depth chart gave him an opportunity for his first extensive playing time on defense. He took advantage of that chance by making 54 tackles with four sacks and two interceptions, one of which he returned for a touchdown.
Rey was one of three restricted free agents to receive one-year tender offers from the Bengals last week. Wide receivers Andrew Hawkins and Dane Sanzenbacher were also tendered offers, allowing them to negotiate with other teams as a free agent but also giving the Bengals the right to match any offer.
Hawkins has gotten a four-year offer sheet worth a reported $13.6 million from Cleveland. Head coach Marvin Lewis on Friday said the Bengals have not yet made a decision on whether or not to match the offer. They have until Tuesday to decide.
If Rey was in negotiations with any other team, those talks never got very far. The Bengals lost three linebackers to injuries in the preseason and when Rey Maualuga went down with a knee injury and concussion in the middle of the season it was Vinny Rey who got the call. He made three starts in place of Maualuga -- at Miami, at Baltimore and against the Browns -- and was credited with making 36 tackles in those three games.
In Week 10 at Baltimore he became the first Bengals player to have three sacks and an interception in a game. He had a 25-yard interception return for a touchdown against Minnesota in Week 15.
"He really understands the defense. Really, all of the guys understand it but he went in there and made a couple of plays, got confidence and that confidence has sky-rocketed," said new defensive coordinator Paul Guenther about Rey during last month's NFL Scouting Combine.
Guenther was the linebackers coach the last two seasons.
"Sometimes the light just goes on for a guy and you get to see what he can do. That's how you find out about guys. Guys go down and somebody goes in," said Guenther.
The Bengals released veteran linebacker James Harrison this week after one season with the team. Michael Boley, who was signed during the season, is an unrestricted free agent. They currently have nine linebackers on their offseason roster, seven of whom entered the league as undrafted players. They were pleased with the development of Jayson DiManche and J.K. Schaffer last season, other players who got more playing time than expected because of injuries, and have big plans for the return of Emmanuel Lamur from a shoulder injury.
An updated look at the Bengals free agency:
UFA: OT Dennis Roland, S Taylor Mays, DB Chris Crocker, LB Michael Boley, TE Alex Smith, P Zoltan Mesko.
Re-signed: OG Mike Pollak, WR Brandon Tate, LB Vinny Rey
Released to free agency: C Kyle Cook, LB James Harrison
RFA: WR Dane Sanzenbacher.
Received offer sheet: WR Andrew Hawkins (Cleveland)
Signed with another team: DB Brandon Ghee (San Diego), OT Anthony Collins (Tampa Bay), DE Michael Johnson (Tampa Bay)
---