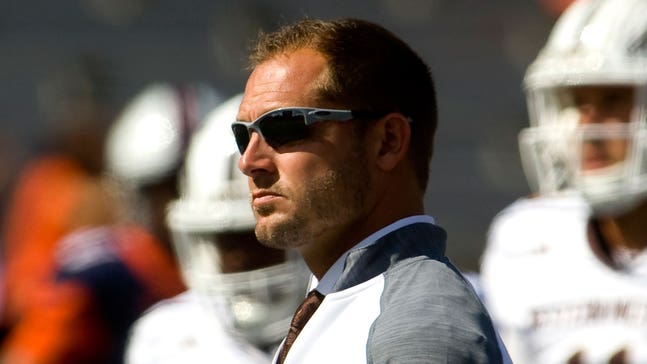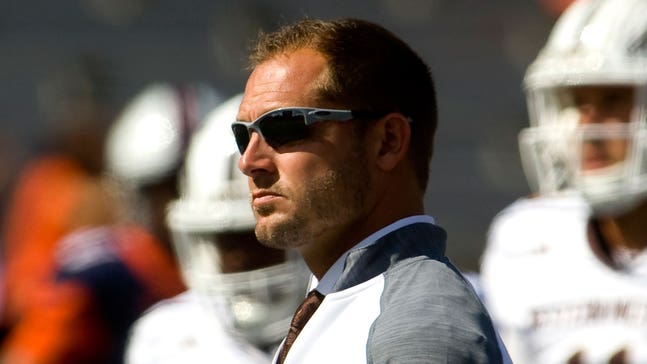 At WMU, players and fans alike have been willing to 'row'
Published
Nov. 30, 2016 9:11 p.m. ET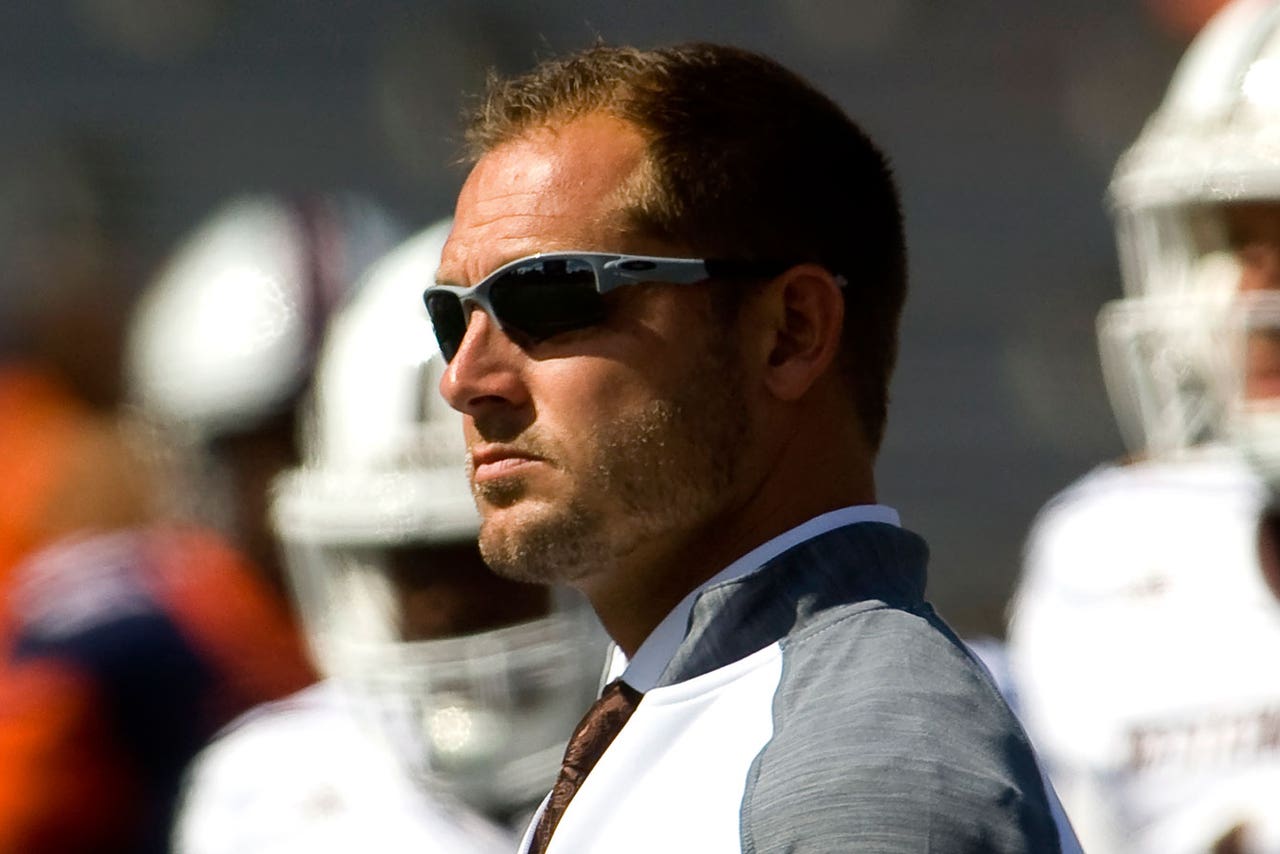 KALAMAZOO, Mich. (AP) -- In Western Michigan's final home game of the season, Justin Ferguson injured his ankle and had to be taken off on a stretcher. The crowd began clapping and teammates came over to hug the senior safety. And then Ferguson, who was able to sit up slightly, began motioning with his arms, reaching them forward and pulling them back.
Rowing the boat.
It began as a curious catchphrase for a program that needed any publicity it could get, but now Western Michigan's "row the boat" mantra has become a recognizable rallying cry to college football fans around the country -- the "Roll Tide" of the Mid-American Conference. Not only have players bought into coach P.J. Fleck's quirky motivational tactics, fans have also embraced the team's philosophy and identity -- especially now that the 13th-ranked Broncos are taking an undefeated record into Friday night's MAC championship game against Ohio.
While Ferguson was being taken off the field during WMU's 55-35 win over Toledo last week, the crowd chanted "row the boat" in support.
"I think it just shows how far this culture's come," Fleck said. "It shows that if you believe in something bigger than yourself, yeah, you might get made fun of, you might get laughed at, people might sit there and snicker, drill holes in your boat. But they can drill all they want at 12-0."
When Fleck was hired after the 2012 season at age 32, he became the youngest coach in the Bowl Subdivision. He'd played at MAC rival Northern Illinois and was an assistant with the Tampa Bay Buccaneers, but his resume was relatively short. It was his personality that set him apart right away. When she hired Fleck, WMU athletic director Kathy Beauregard said he could bring "limitless energy, passion, enthusiasm and opportunity" to the program.
Correct on all counts.
Quarterback Zach Terrell was a redshirt freshman during Fleck's first season.
"We were probably both very unimpressed when we first met each other," Fleck said. "He probably looked at me and said, `How did you get this job?' And I looked at him and said, `How did you get here?'"
Fleck wanted Terrell to show more leadership, and the quarterback has blossomed since then. His stat line this season is like something from a video game: He's thrown for 3,086 yards while completing 72 percent of his passes -- with 30 touchdowns and one interception. It helps to be able to throw to receiver Corey Davis, who last week became the career FBS leader in yards receiving.
After going 1-11 in Fleck's first season, the Broncos are 28-10 since, including the 12-0 mark this season that includes wins over two Big Ten teams.
"That's just a testament to Coach Fleck and this entire staff," Davis said. "They believed in us when we didn't even believe in ourselves. They stayed with us, and we kept rowing, kept our oars in the water, and here we are."
The Broncos entered this season as MAC favorites, even though Northern Illinois had represented WMU's division in the conference title game for six straight seasons. Now WMU could make it to a major bowl if it wins the league title. Although Fleck won't say much publicly about the playoff rankings -- the Broncos are No. 17 this week -- he and his team have had high hopes since January.
"We set incredibly high expectations and pressure on our players," Fleck said. "We showed them exactly what they could do this week, on a screen, and said, `If you want this, here's what you're going to have to do, and it's going to be harder than you've ever imagined from January to August -- let alone August through December.'"
Fleck's success has turned him into a popular name for open jobs as this season draws to a close. There is now a major opening at Oregon, and Fleck's name has also come up in speculation about the Purdue job.
Beauregard said recently that Fleck had not spoken with other schools about coaching jobs, and Fleck says he tries to be open and honest with his players about the topic.
"We're a very close-knit family here, and I believe they deserve to know what's going on and what the truth really is," he said. "I can't hold them accountable for not telling me everything when I don't tell them everything."
No matter where he ends up next season, Fleck and his team have been on quite a journey.
"We don't let the outside noise and pressure and different things really get in the way of the way that we operate each and every day," Terrell said. "This culture was set from day one from Coach Fleck. We conduct ourselves in the same way that we did when we first started. We just change our best, and we continue to grow higher each and every day."
---
---