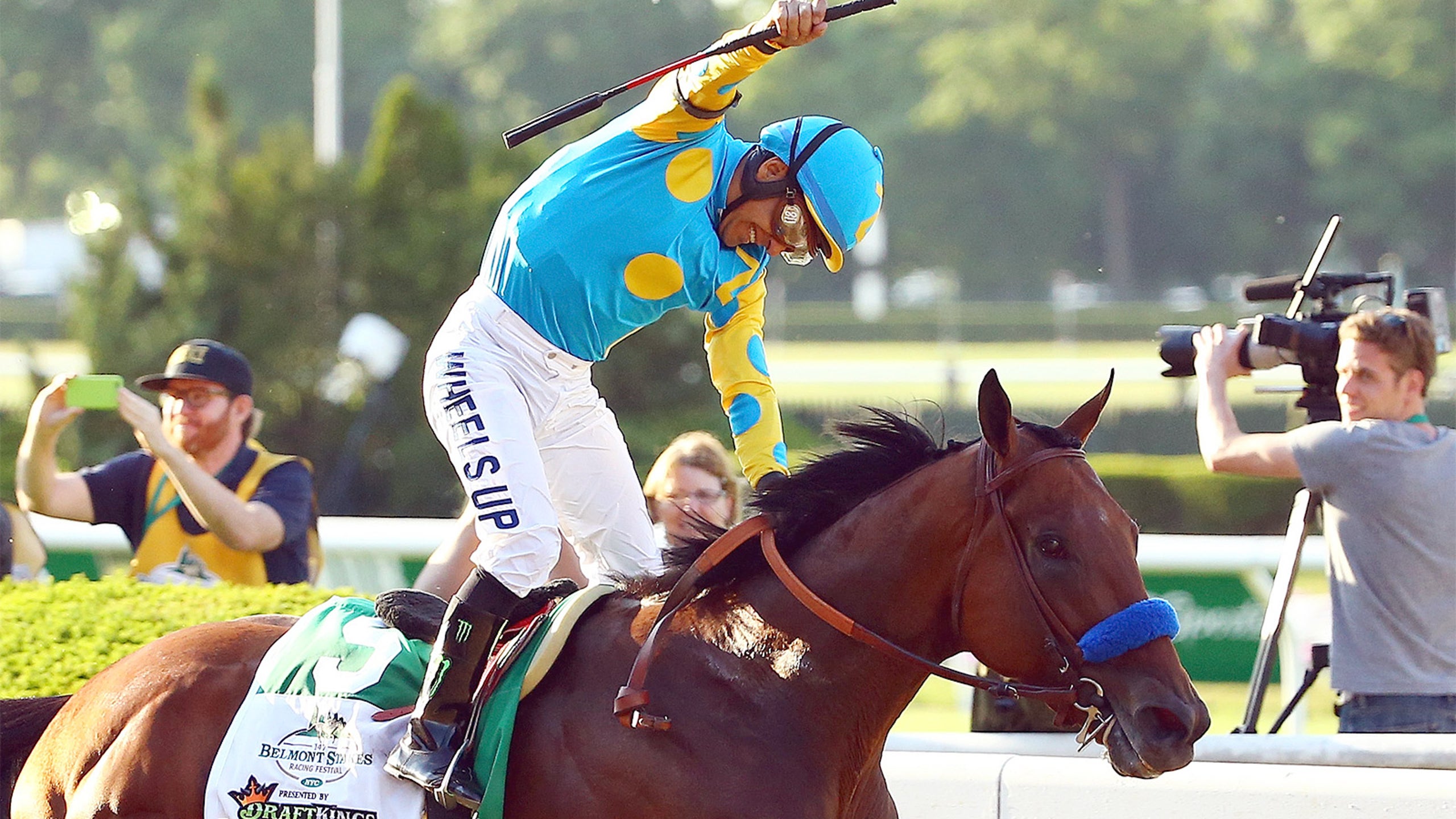 American Pharoah surges to top of World's Best Racehorse Rankings
BY foxsports • June 11, 2015
In the latest International Federation of Horse Racing (IFHA) Longines World's Best Racehorse Rankings released on June 11, the name heard in horse racing conversations around the world this week was found on top of the list when American Pharoah was given a rating of 128.
Rated 124 after his Kentucky Derby win, last month American Pharoah was one point below co-leaders Able Friend and Shared Belief, who had also shared the top of the list in April. But by improving four points in the ratings, American Pharoah is on the top of the list, giving the United States a top rated horse on every ranking this year.
Shared Belief and Able Friend were also joined at 125 by Investec Epsom Derby winner Golden Horn, who won that race the morning of the Belmont Stakes.
Five other United Stakes-based horses are also rated in the top 20 with Firing Line, California Chrome, Dortmund and Main Sequence all staying at the same ratings they had last month. Honor Code was the big mover of the United States horses outside of American Pharoah's leap after his Met Mile victory allowed him to make his first appearance on the list, tying with Dortmund and Main Sequence at a rating of 120.
One horse not based in the U.S. who is familiar to American fans is Flintshire, who finished second to Main Sequence in the Breeders' Cup Turf last year. Flintshire is currently rated 121 based on his three runs this year.
To see this month's top 20 ranked horses, click here.
---