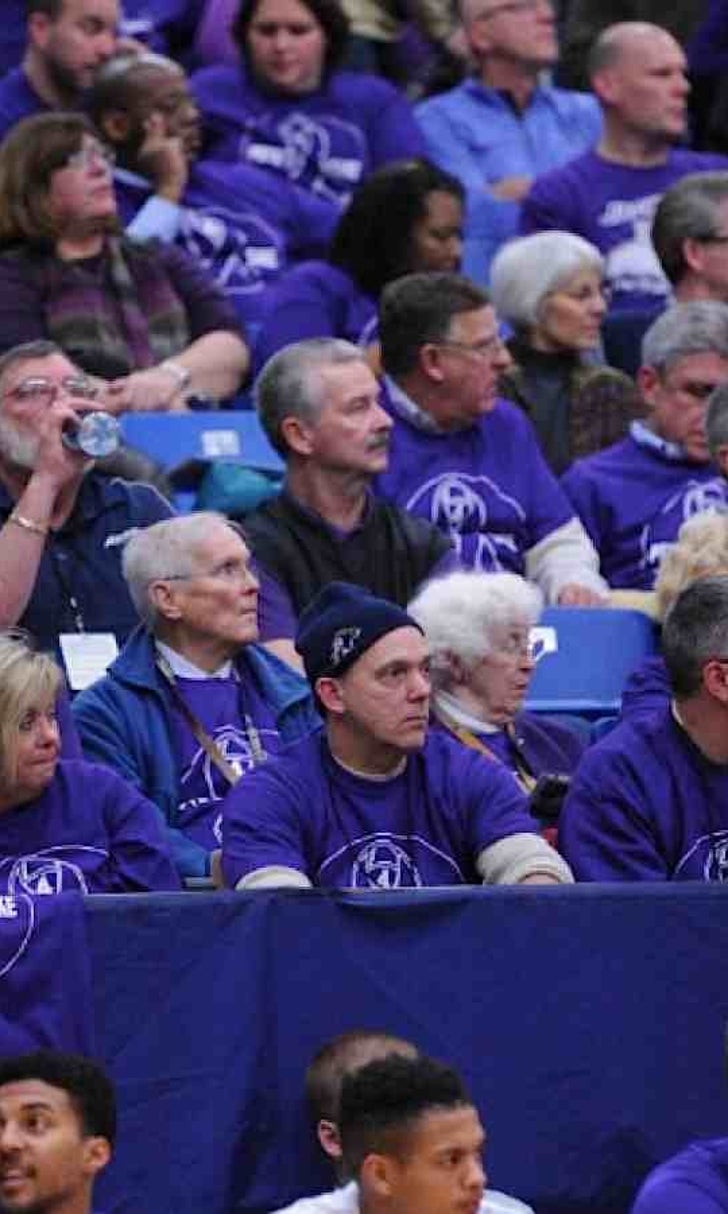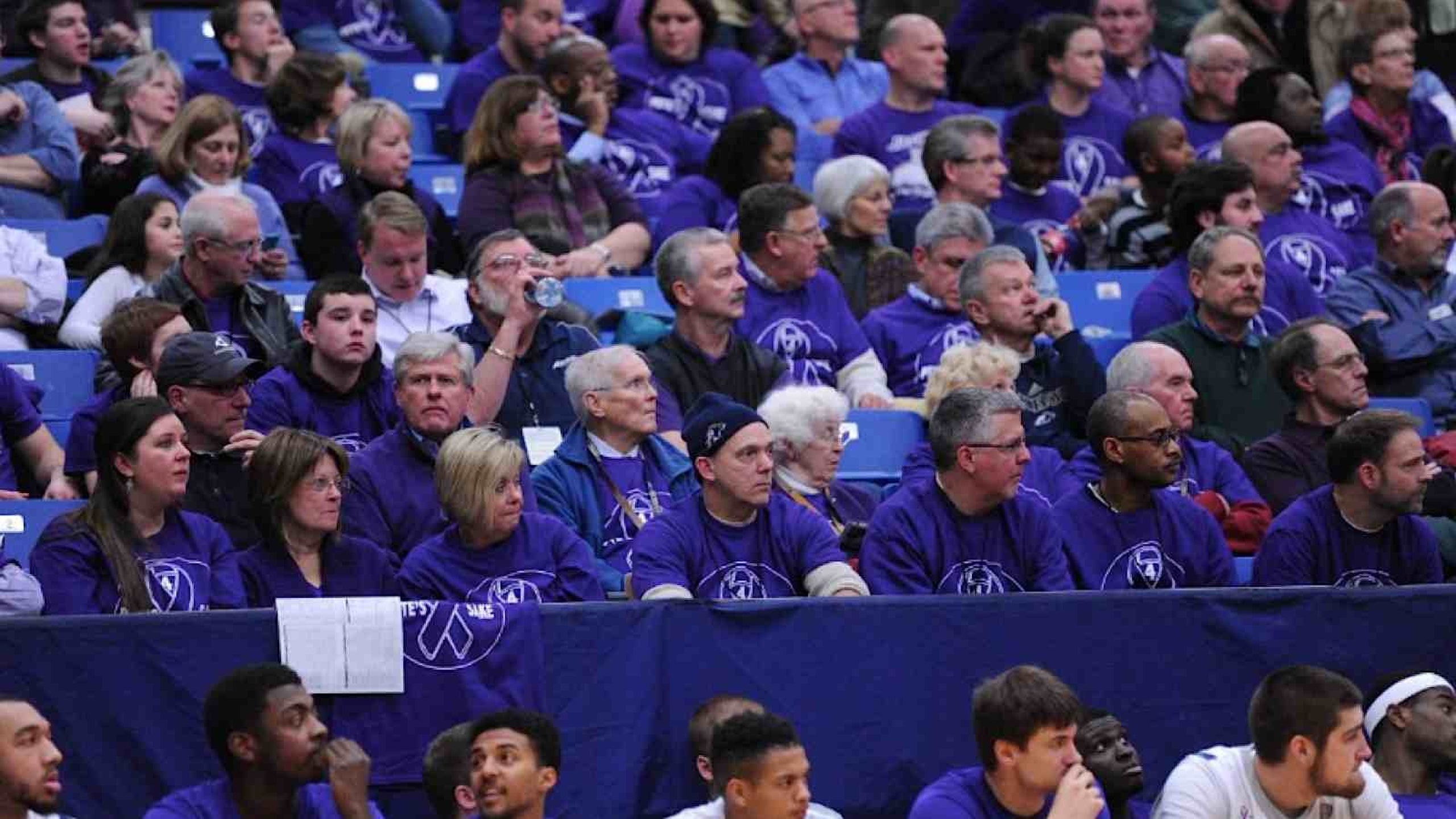 Akron turns purple to support ailing coach
BY foxsports • January 29, 2014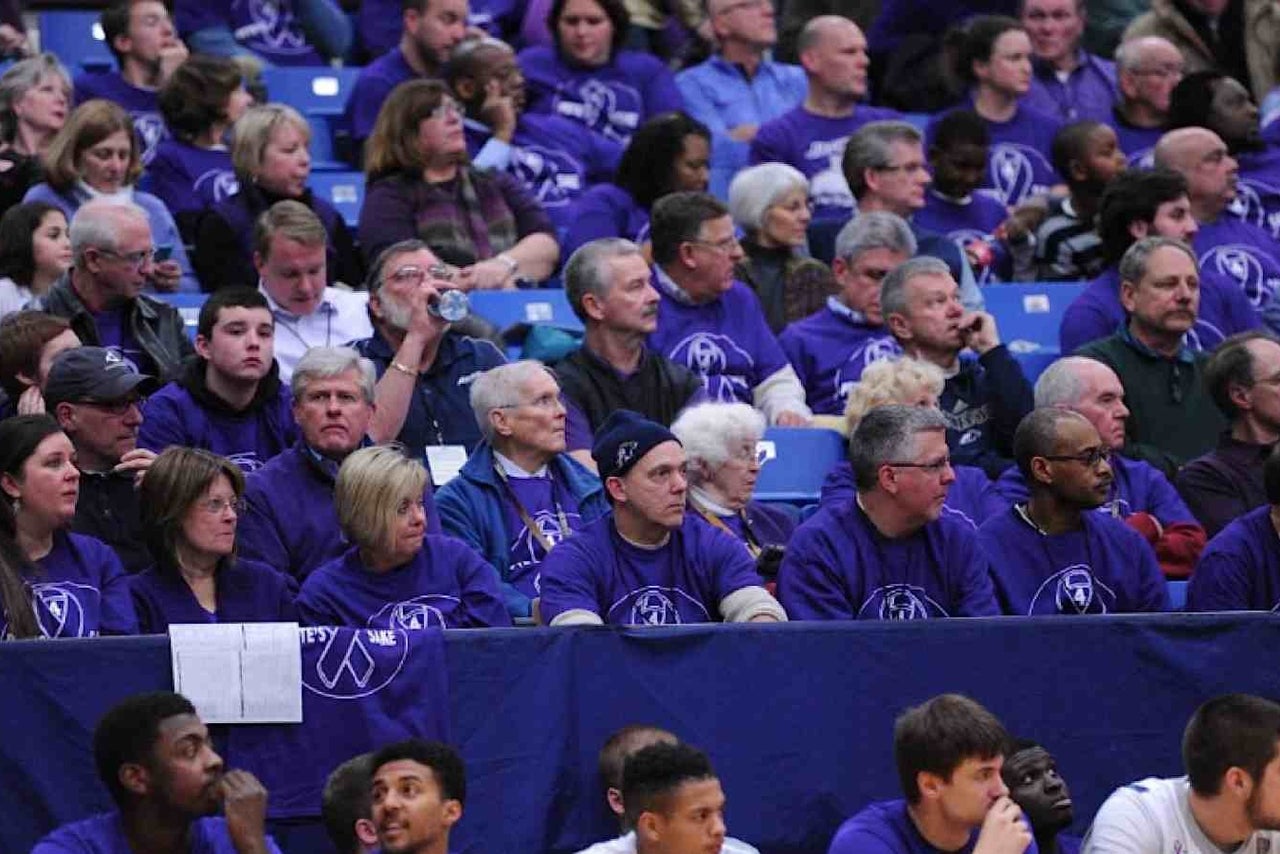 The public support being shown for Akron assistant Dan Peters in his fight against pancreatic cancer continued Wednesday night as Akron hosted a "Purple Out" for pancreatic cancer awareness.
The Zips beat Ball State, 73-46, in front of a crowd clad in purple "4 Pete's Sake" t-shirts, the slogan adopted by the Zips program since Peters was diagnosed in December. Akron's players wore purple shooting shirts before winning their third straight game; some of them wore purple socks, too.
Peters, 59, has been in coaching since before graduating from Kent State in 1976, and he entered the 2013-14 season planning for it to be his last before an August retirement. Peters is a former head coach at Walsh College and Youngstown State, and a former assistant at Cincinnati and Ohio State.
He recently began chemotherapy treatments.
"We have a lot of respect for his courage and determination and we are going to fight with him all the way," Akron coach Keith Dambrot said after Wednesday night's win. "We aren't going through it but we are in a way emotionally. I am just glad we played well for him."
Attendance was announced at 3,211 -- a very nice crowd for a mid-week Mid-American Conference game played in bone-chilling Northeast Ohio winter weather. A pregame acknowledgement included a picture on the scoreboard of Peters, his wife and sister-in-law dressed in the "4 Pete's Sake" shirts.
Coaching staffs from programs nationwide have been wearing purple "4 Pete's Sake" ribbons on gamedays, including coaches at Arizona, Ohio State, West Virginia, Cincinnati and across the MAC. Peters' son, Danny Peters, is the assistant director of basketball operations at No. 1 Arizona.
---