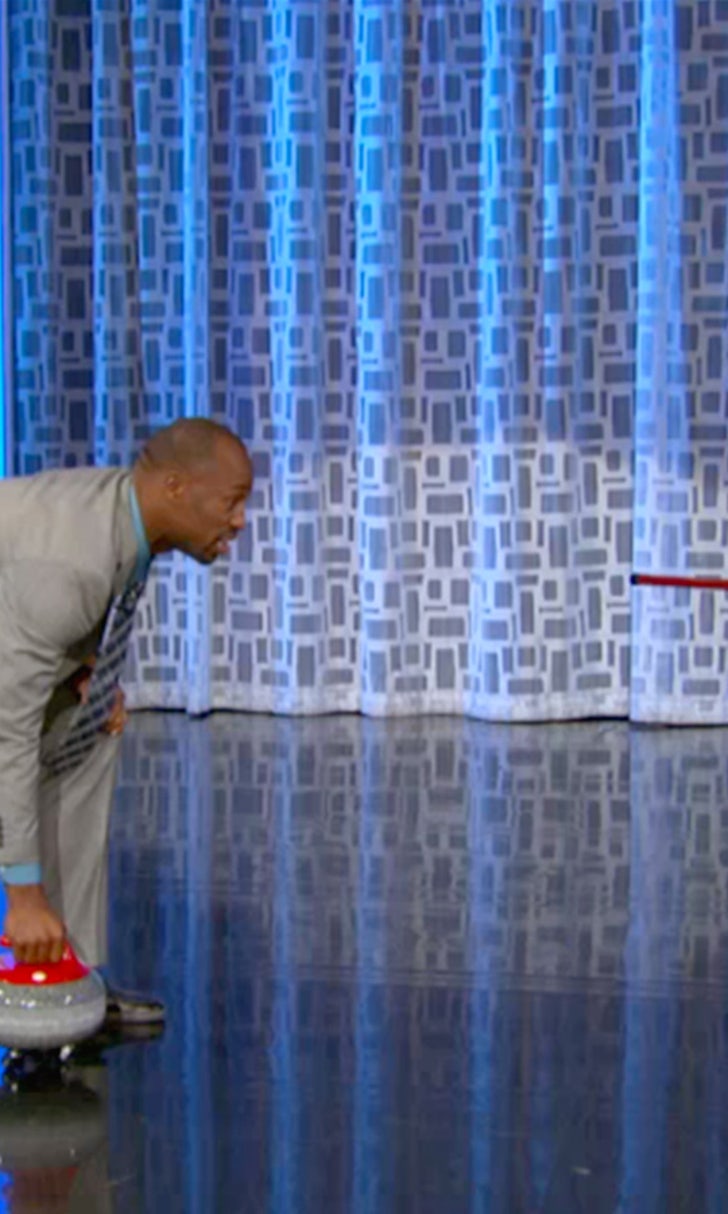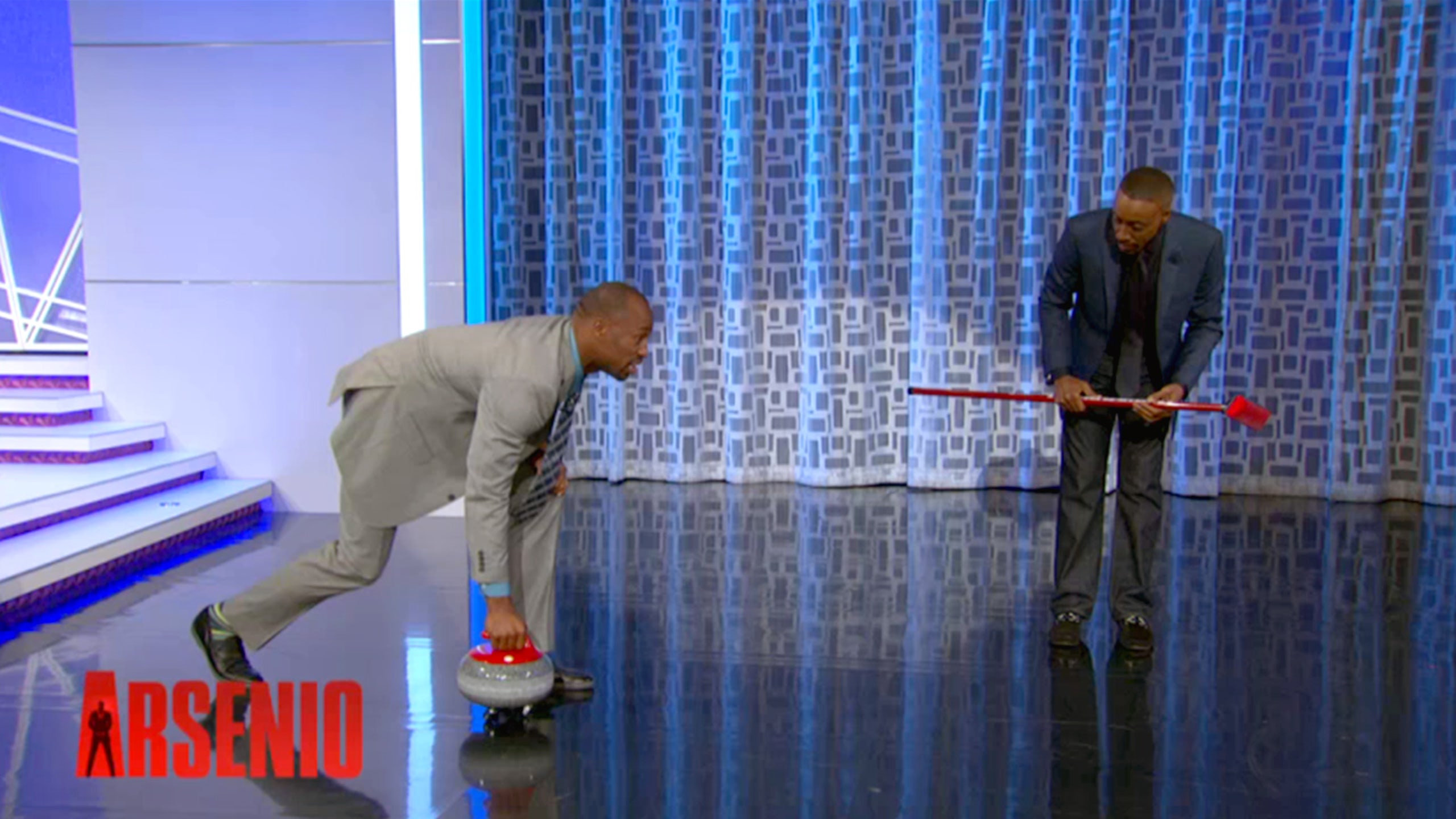 Vernon Davis teaches Arsenio Hall how to curl
BY foxsports • January 30, 2014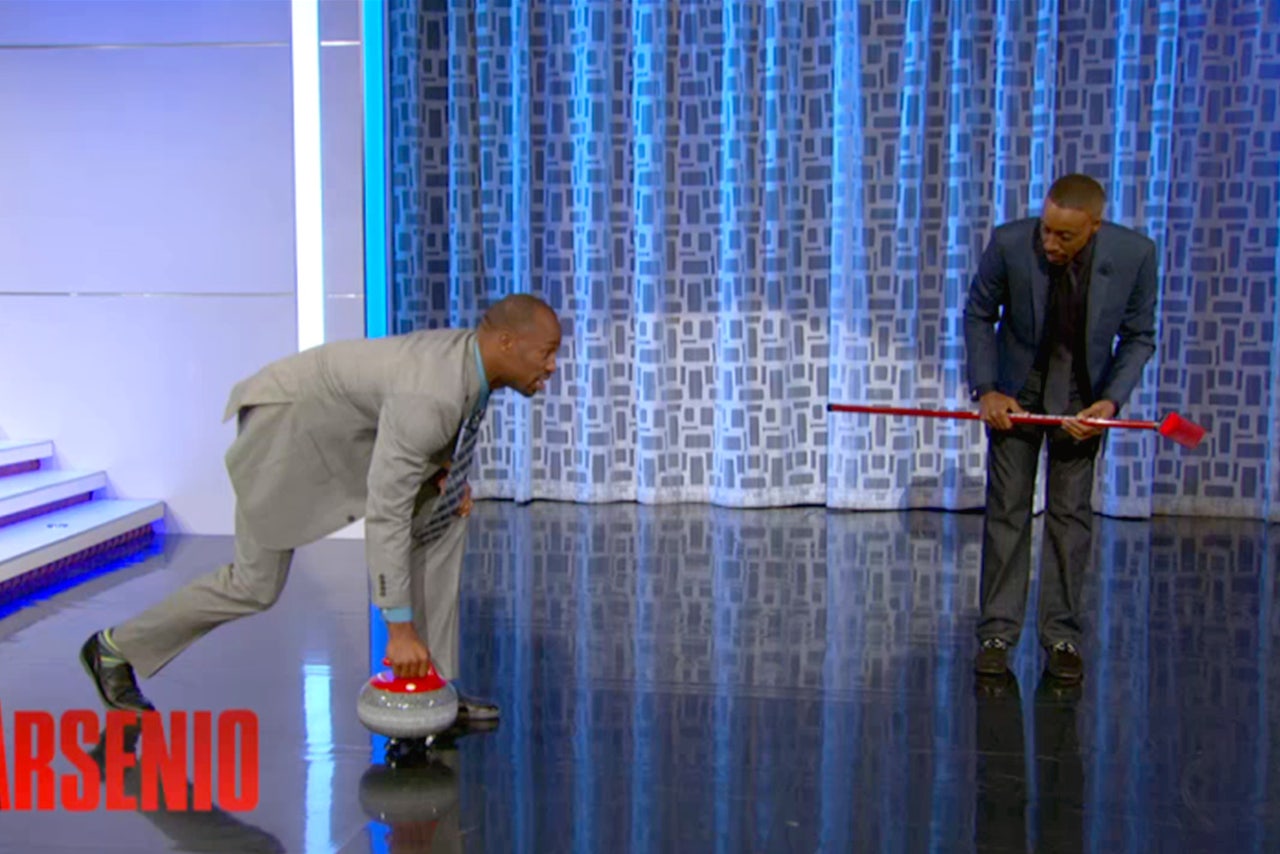 The NFL's Vernon Davis talked up curling on the Arsenio Hall show last night. 
The San Francisco 49er is an honorary captain of the US curling team, and is headed to the Sochi games to "promote awareness" of the Olympic sport. 
"A lot of African American men -- they don't know what curling is," Davis explained. 
Hall counted himself as one of them. 
"We are about to educate many members of my audience," Hall remarked. "Moi included."  
So the tight end brought out the curling stone (which Hall first referred to as a "puck") and brooms and gave the late-night talk show host a tutorial. 
"Kids, this has been 'Curlin' to the Ghetto,'" Hall announced to his audience.
"An educational moment with Vernon." 
Check out the video below: 
---