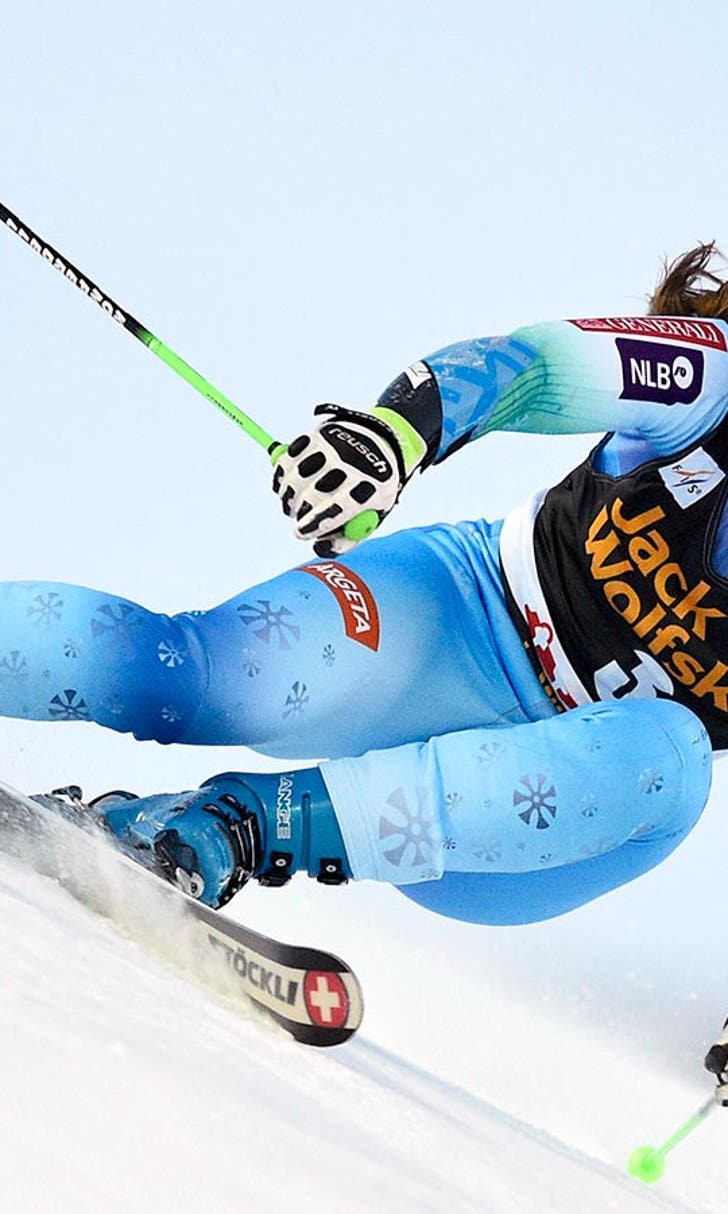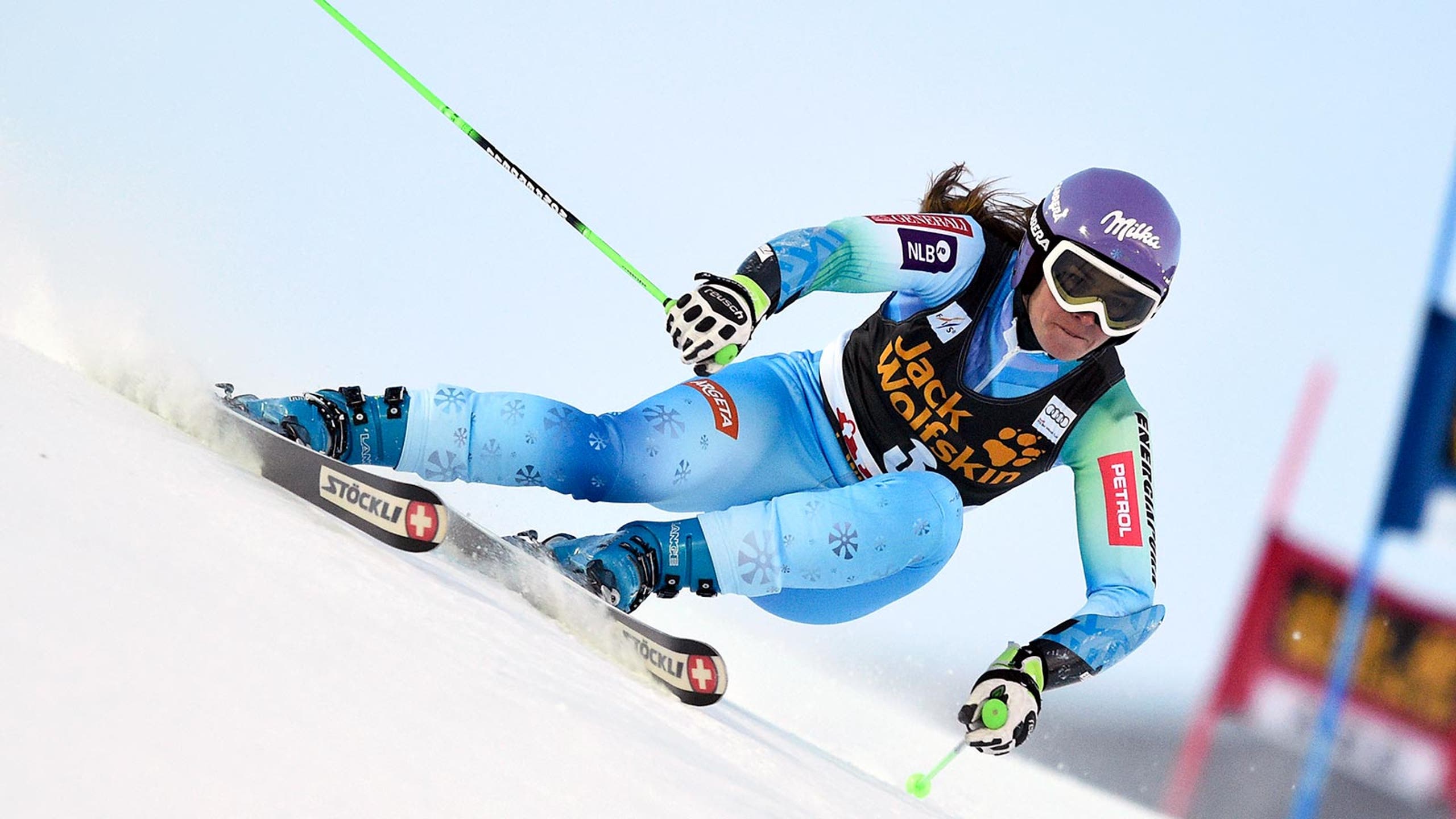 Tina Maze wins women's World Cup giant slalom
BY foxsports • December 12, 2014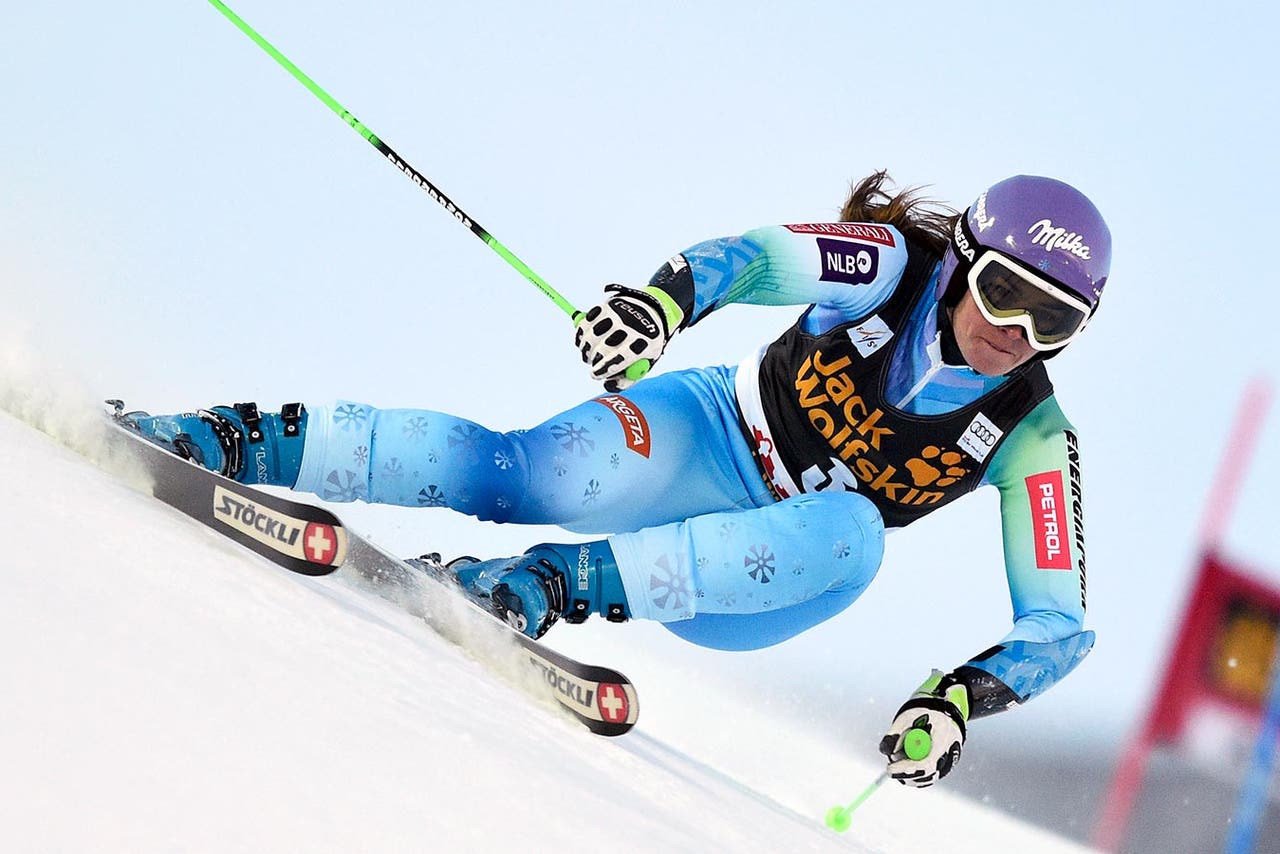 World Cup leader Tina Maze shook off her jet lag to post a superb second run to win a giant slalom on Friday for her third victory of the season and 26th of her career.
The Olympic giant slalom champion from Slovenia was in seventh place after the first run but gained time on the bottom section of the Olympia course to win in a combined time of 2 minutes, 23.84 seconds.
She finished .20 seconds ahead of Sara Hector of Sweden, who secured her first career podium, and .28 clear of first-run leader Eva-Maria Brem of Austria.
"I did a really good job with two mistakes. It's amazing to be up there (in first place)," said Maze, who was making the transition to Europe after racing in Canada last weekend. "(I'm) still jet-lagged. For sure you pay more attention on that, because if you're in that state of mind then you'd like to sleep."
It did not show.
Maze was .70 quicker than Hector, and .86 faster than Brem on her second run.
"On the first run I didn't find the right pressure on the skis at the top," Maze said. "In the second run I was just trying to give more on the bottom part. Risk everything or you fall back."
Maze, who won the overall World Cup title in 2013, was 12th on the women's all-time list for World Cup wins.
She has shown her versatility this season, with a downhill win at Lake Louise in Canada last month, and victory in slalom at Levi in Finland.
"I'm probably the only one doing all events (this year)," Maze said. "It's amazing, I'm really happy about my skiing. I'm just relaxed. I don't want to expect too much. It's a big change between last year and this year."
Her form is picking up quickly after she made a difficult start to the season, finishing 22nd at the season-opening giant slalom in Soelden, Austria. She improved to fourth in GS at Aspen, Colorado last month.
"I didn't worry too much about Soelden, the others did more. I know I have something else," she said. "I expected a podium, I must say, I didn't expect a victory today. I believed I could improve from Aspen."
Brem, meanwhile, secured her third podium of the season -- all in GS -- after winning at Aspen and placing third in Soelden.
"It's not my fastest hill to race but I just love it here," she said. "Nice hotel, beautiful landscape. I had my first podium here last year. For me, everything changed here."
Italian skiers Federica Brignone and Nadia Fanchini were fourth and fifth, respectively, while Fenninger was sixth.
Fenninger, the Olympic giant slalom silver medalist, was looking to become the first woman since Anja Paerson in 2004 to win five GS races in a calendar year.
It was a disappointing second run for Sweden's Jessica Lindell-Vikarby, who was in third place after the first run. She started her second run aggressively and led Maze by .48 seconds on the second time split to give Swedish fans hope of a victory, before losing significant time on the bottom section and finishing seventh.
German skier Viktoria Rebensburg, Austrian pair Elisabeth Goergl and Andrea Fischbacher and American Julia Mancuso did not finish their second runs.
A men's giant slalom under floodlights was to follow later Friday.
The women's event was moved from Courchevel and the men's from Val d'Isere due to a lack of snow in the French Alps.
---