National Hockey League
National Hockey League
Thomas' roaming style perplexes Canucks
Published
Jun. 3, 2011 1:00 a.m. ET

The Vancouver Canucks weren't surprised by Boston goalie Tim Thomas' outstanding play in the Stanley Cup finals opener.
They simply took issue with where Thomas played.
Coach Alain Vigneault joined several Canucks in questioning Thomas's aggressive positioning well outside his crease, complaining specifically about a tripping penalty to Alex Burrows for bumping Thomas outside the blue paint.
But as Thomas and Bruins coach Claude Julien both pointed out ahead of Game 2 Saturday, the goalie's right to stop the puck unimpeded is not limited to the crease.
''I have the right to go anywhere there's open ice,'' said Thomas, who made 33 saves - many spectacular - before Raffi Torres scored Game 1's only goal with 18.5 seconds to play Wednesday night.
''If I'm set, I have a right to that ice,'' Thomas said. ''If I'm out of the paint and I'm set, I also have the right of way to get back to the crease. That's the way I understand it.''
There's no doubting Thomas, who joined Canucks goalie Roberto Luongo as a finalist for the Vezina Trophy as the league's top goalie, is more aggressive than most. He relies on his ability to read and react to plays from his skates, rather than playing the more passive, on-the-knees butterfly style common today.
Thomas, whose style was labeled ''battlefly'' by teammate Patrice Bergeron, also will challenge shooters two or three feet outside his crease, and he's willing to battle for that position because he knows his 5-foot-11 frame doesn't take up enough space if he sits back in his net like the 6-3 Luongo.
''I just play my game,'' said Thomas, who has drawn just three goaltender interference penalties in 19 playoff games - although, like the Burrows call, not all contact might have been recorded that way. ''It's not always in the blue.''
The Canucks don't seem to have a problem with that, as long as they aren't penalized for being there, too. That appeared to be the case on Burrows' penalty, but Daniel Sedin wasn't punished for knocking Thomas flat after a push by Boston defenseman Andrew Ference.
Ryan Kesler, who sets screens on Vancouver's power play, continuously looked at his skates to make sure he wasn't in the crease.
''I mean, 90 percent of his saves are outside the blue paint,'' Vigneault said. ''A lot of times he does initiate contact. That's the way he plays. We're going to look to get a little bit of clarification.''
Vigneault may not like what he finds. As Thomas suggested, Rule 69.4 states that ''a goalkeeper is not 'fair game' just because he is outside the goal crease,'' and the onus is on the attacking player not to make ''unnecessary contact.''
''The rule is pretty clear. You're entitled to your ice,'' Boston coach Claude Julien said. ''If he steps out and he's got that ice, he's entitled to it. We all know goaltenders are to be protected. If you're going to say he's out of his crease, he's fair game, that should be the same thing behind the net.''
Julien pointed out the rules are the same for Luongo, which is ironic because his struggles with congestion outside the crease during last year's playoffs led in part to the Canucks changing how he plays.
Under new goalie coach Roland Melanson, Luongo is deeper in his net now, which not only shortens the distances he has to move his size-13 skates, but also keeps him out of traffic.
So rather than worrying about fighting past 6-9 Boston defenseman Zdeno Chara atop the crease on the Bruins' power play, Luongo only has to worry about seeing around him. After struggling to recover on rebounds because he got tangled up with crease-crashing opponents last season, Luongo now finds less resistance as he slides around on his knees to square up to second chances.
''Roberto played sort of the same way (as Thomas) last year,'' Vigneault said of the positioning. ''We got in trouble because of that. We fixed that this year.''
As for Thomas's tendency to charge out of his net, the Canucks believe they can target it for goals. His challenge on Jannik Hansen left Torres with an empty net driving backdoor for the winning goal Wednesday.
''We can't take runs at him even though he's outside,'' Hansen said. ''It's a matter of being careful. If he's out there, there should be room around him and behind him, so it's something we can take advantage of as well.''
---
---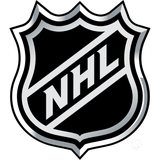 Get more from National Hockey League
Follow your favorites to get information about games, news and more
---