Columbus Blue Jackets
Columbus Blue Jackets
Surging Blue Jackets host sinking Senators (Nov 24, 2017)
Published
Nov. 24, 2017 3:55 a.m. ET

COLUMBUS, Ohio -- The Columbus Blue Jackets are hot and the Ottawa Senators are not.
The Blue Jackets (14-7-1) bring a five-game winning streak into Friday night's matchup at Nationwide Arena. They edged the Calgary Flames 1-0 in overtime on Wednesday night.
The Senators (8-6-6) have lost four in a row, going 0-3-1. They were beaten 5-2 by the Washington Capitals on the road Wednesday night.
"I think each game that's gone by here, we've played more consistent minutes," Blue Jackets coach John Tortorella said, according to the team's website. "I think we've gone in the front door more, winning games, than going in the side door in some of the games we've won this year.
"We deserved to win (Wednesday) night, and we've had more situations like that, in really deserving to win the game, than some of the games we won going through the early part of the season."
Each team has struggled to score goals, but the difference is defensive-zone play and goaltending.
Sergei Bobrovsky has been in goal for each of the Blue Jackets' five wins during their current streak. He's 5-1 with a 0.78 goals-against average and a .978 save percentage.
In 18 starts this season, Bobrovsky is 13-4-1 with a 1.91 GAA and .936 save percentage. He has posted shutouts in two of the past three games, and he's tied for the most shutouts in the NHL (3).
The defense in front of him has contributed to the streak. In the win Wednesday night, the Blue Jackets limited the Flames to 22 shots, and only a few of those were tough chances for Bobrovsky.
"We stay with our plan, stay with our structure, just play our game and so good things are happening for us," Bobrovsky said.
The Blue Jackets have given up one goal or fewer in four of the five victories during the streak. But they've scored more than two goals only once in the past seven games and just 10 goals in the past five.
One goal Wednesday night against the Flames was enough. Josh Anderson's team-leading eighth of the season, in overtime, was the winner. That improved the Blue Jackets' record to 7-0-1 in games that have gone beyond regulation.
"I think we're going into games now expecting to win rather than hoping to win," Anderson said.
The Senators have experienced similar problems finding the back of the net. They've produced only five goals in the past four games, and they're just 2-4-1 in the past seven.
Senators No. 1 goalie Craig Anderson has a 7-6-3 record, 2.93 GAA and .896 save percentage. Center Matt Duchene has yet to produce a point in six games since he came to the Senators in a trade with the Colorado Avalanche.
Forward Mark Stone and defenseman Erik Karlsson have been the most productive offensive contributors for the Senators. Stone has nine points in the past eight games and Karlsson has 17 points (16 assists) since coming back from ankle surgery.
"We need to play the right way," Stone told the Ottawa Sun. "You make your own breaks. When you're playing good hockey, you seem to get those breaks. And when you're cheating and not making the right plays, that's when they get the breaks. There are a few things we need to clean up."
The Senators are in the midst of playing 10 of 11 games on the road. Friday's visit to Columbus will be their third straight game away from home.
"Every team goes through a tough stretch or a tough time, and I like our chances to get out of this," said Senators forward Derick Brassard, a former Blue Jackets player. "Since last year, that was one of our strengths. We always found a way to win those tight games and found a way to play a strong game for 60 minutes. Now we play good but fall asleep for five or six minutes and it's in the back of our net. It's a challenging time."
---
---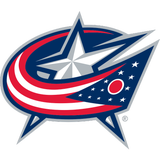 Get more from Columbus Blue Jackets
Follow your favorites to get information about games, news and more
---