National Hockey League
National Hockey League
Rangers end Canucks' streak at 17 games
Published
Jan. 13, 2011 12:00 a.m. ET

Wojtek Wolski was all smiles after his goal lifted the Rangers to perhaps their most improbable victory of the season.
The 24-year-old left winger, acquired Monday from the Phoenix Coyotes, had the only goal as the tenacious Rangers smothered NHL-leading Vancouver 1-0 to end the Canucks' 17-game unbeaten streak in regulation time.
''This whole week has been a whirlwind, so to have a moment like this is very special,'' Wolski said. ''It was good for me to get my first goal, and it was amazing we got a shutout.''
Henrik Lundqvist stopped 31 shots for his sixth shutout of the season and the 30th of his career. The shutout moved him into a tie with John Ross Roach for third on the Rangers' career regular-season list.
The Canucks (28-9-6) hadn't lost before overtime since Dec. 5. They were 14-0-3 before meeting the Rangers for the only time this season. Lundqvist made a point-blank save on Alexandre Burrows in the closing seconds to help the Rangers (26-16-3) improve to a season-best 10 games over .500.
''They move the puck so well,'' said Lundqvist, who silenced fellow Swedes Henrik and Daniel Sedin. ''We did a great job. They didn't get that much. We had a couple of big blocks here and there.''
The 6-foot-3 Wolski became the 17th Ranger to score a winning goal this season, knocking in a rebound on the power play at 7:18 of the second period. He pounced a loose puck in a scrum in front of backup goalie Cory Schneider, who made 34 saves in losing for the first time in 11 games this season.
Brandon Dubinsky and Marion Gaborik assisted on Wolski's goal with former Ranger Manny Malhotra in the penalty box. Wolski said he's been bolstered by the enthusiastic reception he's received in New York since the trade that sent veteran defenseman Michal Rozsival to Phoenix.
''I will take goals however I can get them,'' Wolski said. ''I don't care how pretty they are. I can already feel, after two games, the kind of team chemistry and work ethic we have here. I am excited.''
The Rangers also snapped Vancouver's five-game road winning streak as well as a franchise-best 10-game undefeated road streak, suffocating the Canucks' NHL-best road power play and holding them scoreless for only the second time this season.
''There were two hot goaltenders on the ice tonight and it was a battle from start to finish,'' Canucks coach Alain Vigneault said. ''We had a couple of opportunities but their goaltender made some good saves.''
The victory marked only the second win for the Rangers over Vancouver since February 1999. The previous victory came Feb. 2, 2004. The Canucks had won nine of the previous 10 meetings.
Rangers coach John Tortorella, who before the game said his team was ''not going to win a 1-0 game'' against a team like Vancouver, was humble after the game.
''I was almost rooting for them to tie it and have us win 2-1 in overtime,'' he quipped.
Lundqvist, who had a career-best 10 shutouts in 2007-08, recorded his first career win against Vancouver. He now has 196 career victories.
''Every shutout is important,'' he said. ''Even though there is a lot of hockey left, you want to keep your position in the standings.''
The Canucks, with a league-high 62 points, suffered their last lost in regulation against St. Louis, a 3-2 defeat at home on Dec. 5. The Rangers won for the fourth time in five games since their three-game winning streak was snapped Tuesday at the hands of the Canadiens, 2-1, at Madison Square Garden.
The Rangers improved to 11-9-2 at home and moved within four points of the Eastern Conference-leading Philadelphia.
''We played the way we needed to play,'' Tortorella said. ''We have been defending very well, and I thought we defended very well tonight.''
NOTES: The Rangers lead the league in one-goal games with a record of 13-3-3. ... The Rangers were never more than six games over .500 last season when they missed the playoffs for first time since 2004 ... The Rangers were credited with 38 hits in the game, increasing their league-leading total to 1,304.
---
---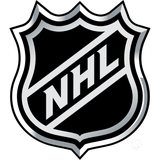 Get more from National Hockey League
Follow your favorites to get information about games, news and more
---