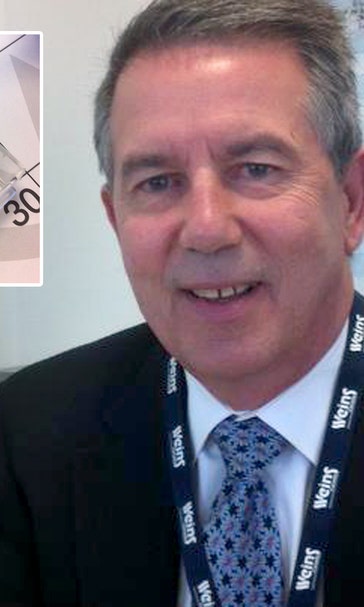 One & Done: Lone NHL game, one to remember for Isles' Salvian
May 26, 2015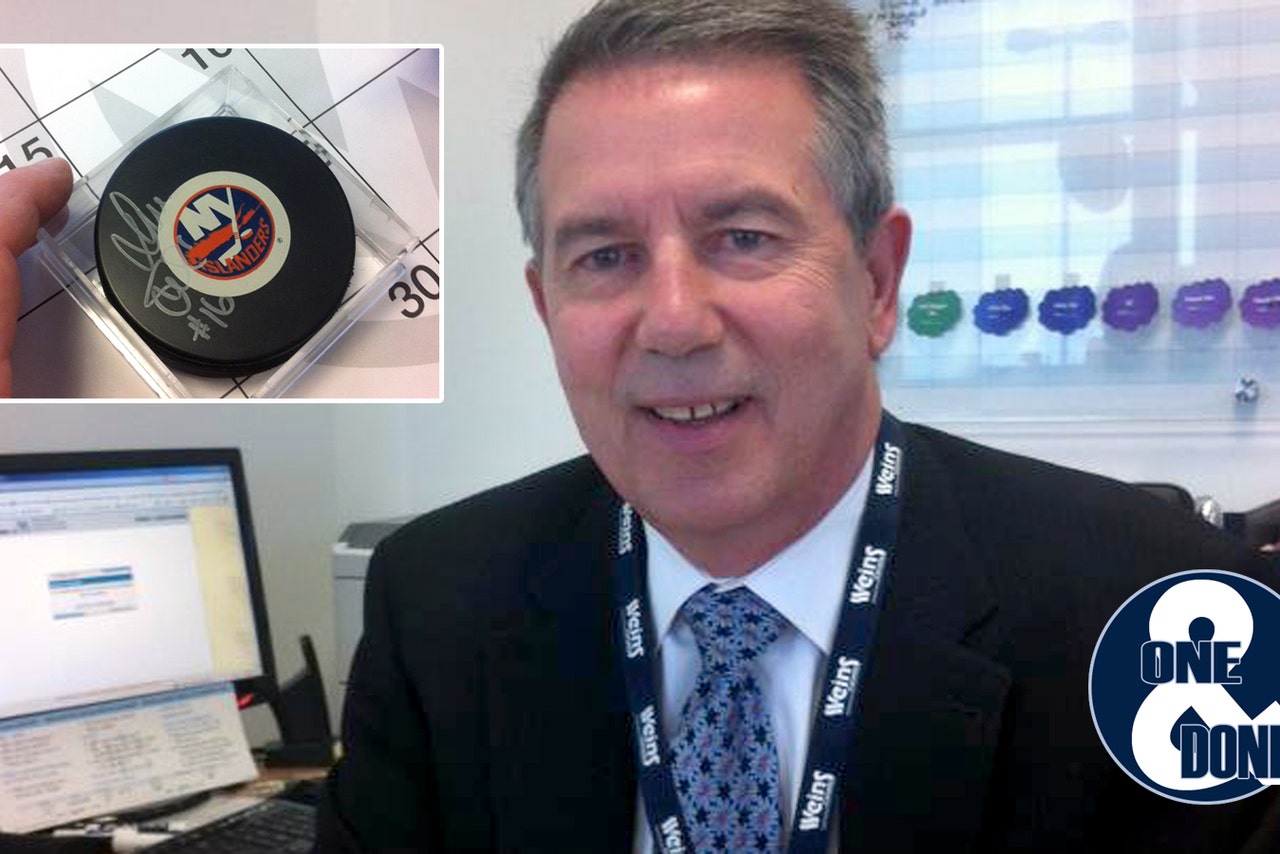 In the world of sports, athletes often dedicate their entire lives to reaching the pinnacle of their profession, but for many, life at the top can be short-lived. Sometimes all a player gets to experience at the highest level is one minute on the court, one trip to the plate, one shot on goal or one checkered flag, but more often than not, that fleeting moment in the spotlight is a story all its own. This is One & Done, a FOX Sports series profiling athletes, their paths to success and the stories behind some of sports' most ephemeral brushes with glory.
On April 7, 1977, the Chicago Black Hawks made an unexpected bit of history when they "played host" to the New York Islanders in a playoff game in the Islanders' own building. (The team name Black Hawks was two words until the '86 season.)
As legend has it, Black Hawks owner Bill Wirtz was so confident that Chicago would earn a first-round bye after winning the Campbell Conference's Smythe Division the season before that he booked the circus at Chicago Stadium the week of the NHL's preliminary round. Unfortunately, Chicago won 26 games, finished the season with 63 points and made the playoffs by virtue of being the third-place team in a sad-sack division, where 73 points took first place.
As a result, Game 2 of a three-game set with the Islanders, which would have normally been played in Chicago, had to be shifted to Nassau Coliseum, and yet, somehow, that might not have been the most unusual part of the game. That honor may well go to Dave Salvian, an undersized and mostly unknown Islanders forward who played in his first and only career game and did something no one in league history has ever done in New York's 2-1 win to end the Black Hawks' season.
A second-round pick in the 1975 draft, Salvian had a successful career at the junior level with the St. Catharines Black Hawks, scoring 189 total points in his final two years before being drafted. Still, Salvian — unlike his onetime St. Catharines teammate Bob Bourne — couldn't seem to crack the Islanders' NHL roster despite two strong seasons with the Fort Worth Texans of the CHL, where he finished third and second in the six-team league in goals, respectively, in his first two seasons.
That all changed for one day during the '77 playoffs, however, after Islanders forward J.P. Parise was injured in Game 1 against Chicago. Parise was expected to return for a potential Game 3, but the team ruled him out for Game 2, so New York turned to the 5-foot-9, 165-pound Salvian, in the midst of his own playoff series against the Kansas City Blues, to fill Parise's spot.
"We finished a practice and the coach called me in and said, 'Go home and get some stuff, you've got a ticket to go to the Islanders. You're playing tomorrow night against Chicago,'" Salvian recalled in a phone interview with FOX Sports last week. "So I said, 'Oh, wow, OK, that sounds great,' and went and packed a bag."
Unfortunately, Salvian left a key piece of his outfit out when he did.
"I was so excited about going that I wore my nice suit but I forgot to bring socks," Salvian joked. "I tried to play it off and hide it, but a reporter who interviewed me noticed how 'nattily and tattered' I was dressed, in his words."
Those jitters carried over to the game, as well.
"I was very nervous," Salvian said. "Our trainer Jim (Pickard) even gave me a bucket of ice to chew before the opening face off.
"I just remember (coach Al) Arbour coming in and giving the lineups and a little pep talk, and I'm thinking, 'This is unbelievable.' You look around the dressing room and there's (Clark) Gillies and (Bryan) Trottier and the Potvins, and it's like, 'Oh my God, this is it. Now's the time.' A thousand thoughts go through your head and you just try to focus and concentrate on every shift and every period you play and be ready when you're out there."
Of course, once the puck dropped, Salvian had shaken off whatever nerves he was feeling, and by the time the game was over, he'd earned the right to omit whatever he wanted from his wardrobe going forward.
Wearing No. 16 and skating on a line with Eddie Westfall and Jude Drouin, Salvian assisted on Drouin's game-tying goal at the 13:56 mark of the first period. It was a nice recovery from a pregame mishap that saw Salvian hit teammate Bob Nystrom with a warm-up shot that sailed over the net, and it also helped distract fans, teammates and Arbour from the tripping penalty he'd pick up midway through the second period.
"The puck was in the corner and I kind of dug it out and fired across the ice," Salvian, now 59, said of his lone NHL point. "Jude was standing right in front and he one-timed it and scored on (Tony) Esposito. It was kind of a bang-bang play, and so many emotions go through you. It happened so quickly, and I like to try to remember all of it, but of course there are parts I don't remember, with the excitement, the intensity of the game and just being there."
To this day, Salvian is one of 12 players in NHL history whose only career game came in the postseason, and he's the only one among them to register a point in his lone appearance. So his success with the big club made it sting that much more when Salvian was sent back down to Fort Worth the next day, never to return to the NHL. 
After his cameo with the Islanders, Salvian played two more seasons in Forth Worth as his production began to decline, and after a brief stint with the Fort Wayne Komets of the IHL and one last season with the Dallas Black Hawks back in the CHL, he called it quits in 1980, at age 25.
"Once you get there, you want to stay there," Salvian said of his brief NHL career. "The guys treated me fantastic, were very accommodating, lots of encouragement, and you don't want to go back after that. So it was a little disappointing, but I had a job to do, and in my mind I think I did it pretty well and I was happy with the result. You can only control so much, and it was their decision."
Living in St. Catharines, Ontario, where he was a junior hockey standout more than 40 years ago, Salvian says he's happy just to have gotten an opportunity with the Islanders at all — even if he never got to play at "home."
"No hard feelings, no regrets," Salvian said. "I'm part of a small percentage of people that have had a chance to do that, and after retirement I could look back and say, 'At least I made it for one game.' 
"Now in my working years, people who know I played hockey always introduce me and say, 'This is Dave Salvian, he played in the NHL.' Then I'll tell them I only played one game, and they'll say, 'Well, one game is more than anyone else played,' so it kind of makes you feel good. I'm kind of a modest person, but it makes me feel like I accomplished what I wanted when I started out on a hockey career."
Previous One & Dones: Mario Andretti, Dean Morton, Ross Browner
You can follow Sam Gardner on Twitter or email him at samgardnerfox@gmail.com.
---
---