National Hockey League
National Hockey League
NHL has work to do to win back fans after lockout
Published
Jan. 18, 2013 11:15 p.m. ET

Three generations of the Ribble family hurried through a parking lot in suburban Detroit, eager to see the Red Wings practice when the lockout finally ended.
''I was getting nervous we weren't going to have hockey this year,'' said Reid Ribble, whose dad joined him, his wife and their two young sons to watch the Red Wings skate last Sunday. ''I'm glad they got it figured out.''
It took a while and it might end up being a costly blow to the sport. The NHL, its teams and players have work to do to win people back after the third work stoppage in less than two decades.
''We all know there's a debt there to the fans,'' said Chicago Blackhawks star Jonathan Toews, who took part in negotiations with the NHL.
Commissioner Gary Bettman, owners and players have said they're sorry in various ways. Teams have tried to apologize with free food, beer and tickets, along with discounted gear and access to the players. The harder work begins Saturday, when 13 games kick off a lockout-shortened season where each team has a 48-game sprint before the playoffs.
''The lockout hurt the game, so we definitely want to do everything we can do to give them a good show,'' Red Wings captain Henrik Zetterberg said.
Marc Ganis, president of Chicago-based sports business consulting firm Sportscorp Ltd., said the league is skating against a steep incline in many parts of the United States.
''It's a great sport, but it has geographic constraints,'' Ganis said. ''In the stronger markets, such as Detroit, there is a strong, passionate fan base for the NHL. The real challenge for the league is growing its fan base, and that has been its challenge for at least three decades. The league should use this restart of the season as an opportunity to be more fan-friendly.''
The league, teams and players seem to be trying to do that. Practices and scrimmages were open to the public for free and fans flocked to arenas in some cities such as Philadelphia, where 15,000 fans watched the Flyers skate.
Flyers owner Ed Snider said ''very, very few'' of the team's season-ticket holders canceled their packages.
''They stuck with us,'' Snider said.
In other markets, though, there seems to be a wait-and-see approach at play.
Columbus has sold a little more than 7,000 season tickets this year, down about 1,000 from last season, perhaps in part because star Rick Nash was traded to the New York Rangers in addition to a backlash from the lockout. The Blue Jackets offered a buy-one-get-one-free deal for their opener Monday against Detroit, a popular draw, and a sellout is expected.
The Tampa Bay Lightning offered fans free lunch if they showed up for practice Friday and those attending Boston Bruins games this month can get free grub, too. Molson Canadian will pass out beer samples at the home openers in Montreal, Toronto, Ottawa and Edmonton.
Pittsburgh and Buffalo are among the teams slashing prices on merchandise as a kickback to fans. The Dallas Stars and other clubs are offering free tickets to kids, hoping to expose the sport to a younger generation in the hopes of hooking them on a game that is tough to beat in person.
Winning, of course, helps.
''If you get one good Cup run and get the people in the building, then they can see what it's like to watch live and feel that buzz and that electricity in the crowd,'' Stars forward Brenden Morrow said. ''I don't think you find it in any other sporting event. You've just got to get them in the building.''
Not everyone, of course, can afford to buy a ticket and some states don't even have a team.
That's why hockey is hoping to fare better on TV, the best source of revenue in sports.
The NHL has almost bounced back from the viewership totals it had before the last lockout, which wiped out the 2004-05 season. Boston's win in Game 7 of the 2011 Stanley Cup finals drew the sport's highest rating in 37 years.
Ratings were down for last year's finals with the Los Angeles Kings and New Jersey Devils despite having two teams from large markets after the first three rounds of the playoffs attracted the largest average audience since 1997.
Restarting the season now - as the NFL is winding down, college football is done and baseball is idle - might help the NHL.
''They got rid of the right games during the lockout because there isn't as much competition compared to when they usually start seasons,'' Ganis said. ''What will be interesting to watch is whether the lack of an uprising from fans is because they expected the lockout, or because there isn't a depth of passion for the sport in this country.''
---
AP Sports Writers Andrew Seligman, Rusty Miller, Schuyler Dixon, Dan Gelston and Fred Goodall contributed to this report.
---
Follow Larry Lage on Twitter: http://twitter.com/larrylage
---
---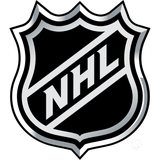 Get more from National Hockey League
Follow your favorites to get information about games, news and more
---