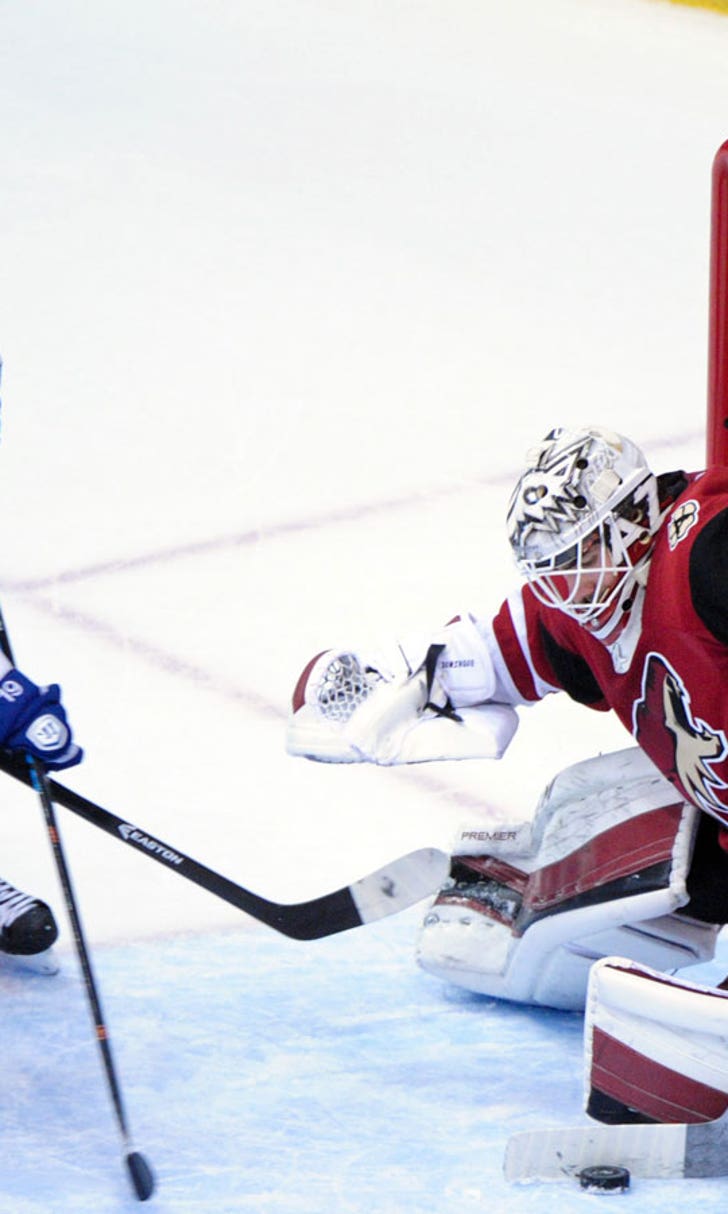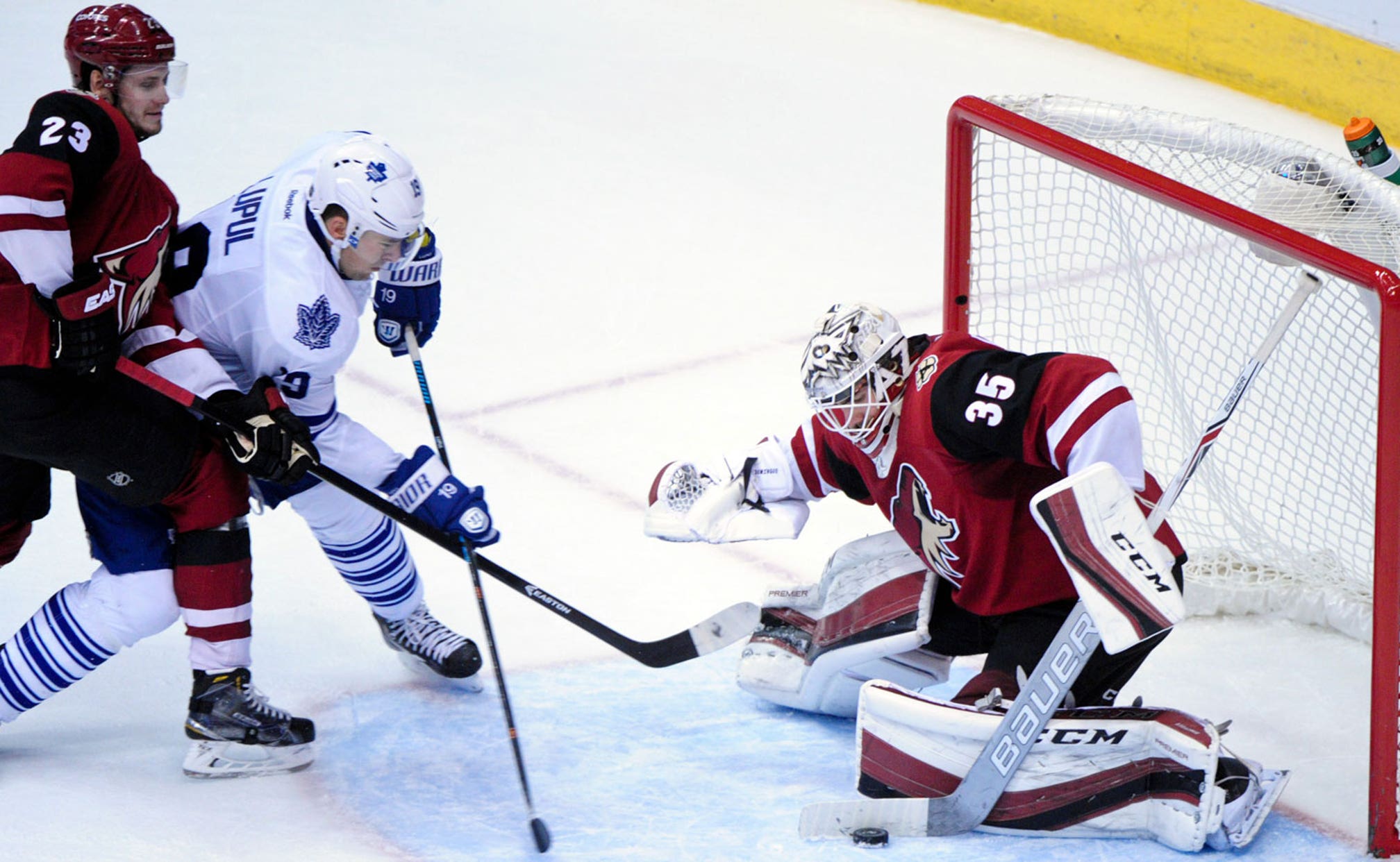 Maple Leafs speak out on John Scott's All-Star Game situation
BY foxsports • January 19, 2016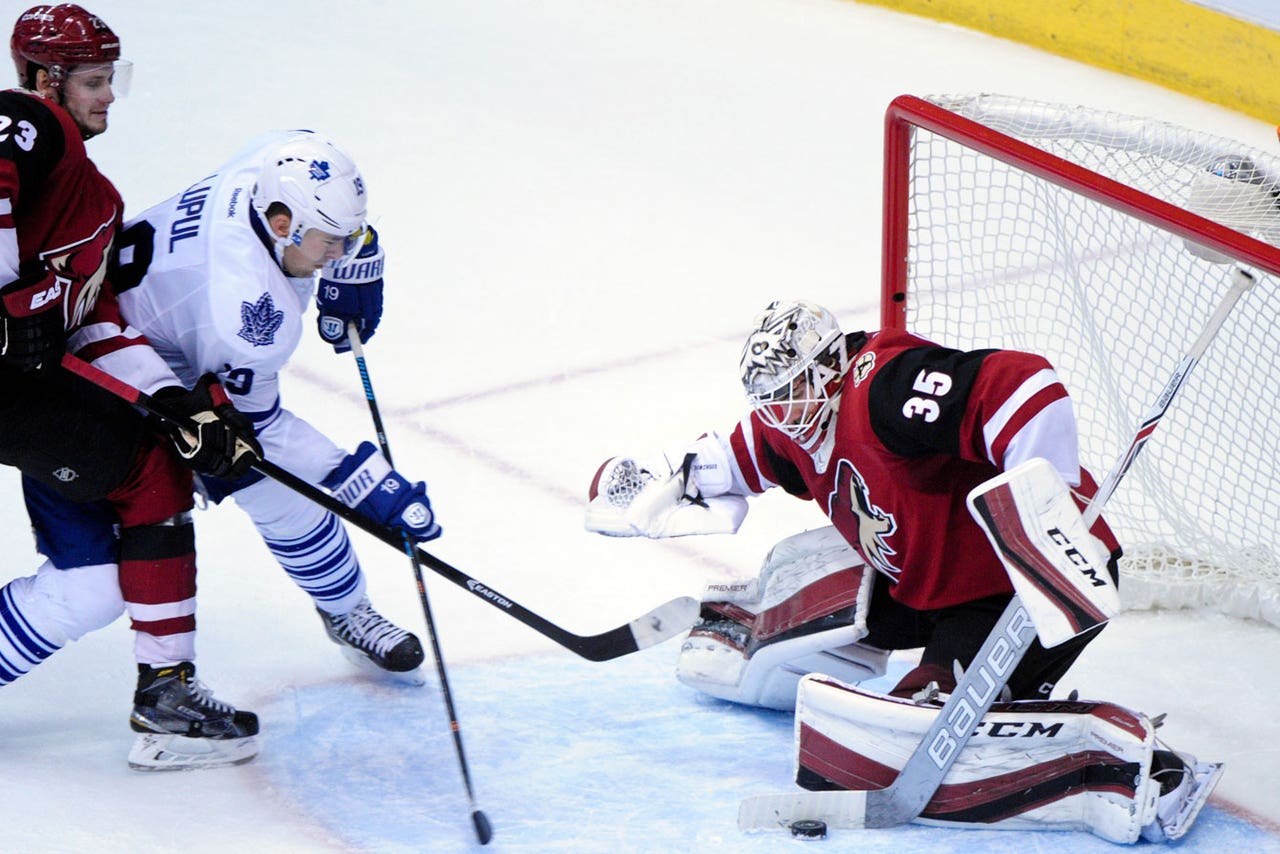 In the days following John Scott's trade from the Arizona Coyotes to the Montreal Canadiens, almost every NHL fan, writer and commentator has weighed in on the controversy surrounding Scott as the Pacific Division's unlikely fan-voted captain for the NHL All-Star Game. Scott was selected by fans to represent the Pacific Division despite posting just 11 points in 285 career NHL games and playing as a depth player in the NHL, but a trade to the Canadiens could end that fan attempt to get Scott into the All-Star Game. 
The Toronto Maple Leafs were asked Monday about their thoughts on the Scott debacle, and players had differing opinions. Center Nazem Kadri told reporters that if Scott is not able to play in the All-Star Game, it gives a Pacific Division player who is deserving of a spot the chance to play in the game instead. But forward Joffrey Lupul told reporters that the NHL might not be sending the best message to fans if it chooses not to let Scott play.
Via the Toronto Star:
"To me, it's not a huge deal . . . if fans voted him in and that's what the people want to see, then it is what it is," Lupul told reporters. "I think, in the end, the NHL puts the game on for the fans."
The Leafs will be represented in the game by first-time All-Star Leo Komarov, who is enjoying a stellar season in which he has already set career highs in goals (16) and points (30) in just 43 games this year. The game could also give Komarov a financial boost, as each of the winning conference's players will take home an extra $90,000 from the game. That total is not as big of a deal to Komarov -- who makes an average of $2.95 million per year -- as it is to Scott, who takes home $575,000 this year while at the NHL level but makes less while he plays in the AHL. 
After the trade, the Montreal Canadiens immediately sent Scott to their AHL affiliate, the St. John's Ice Caps. 
---
---