National Hockey League
National Hockey League
Lamoriello keeps Devils strong with Kovalchuk
Published
Jul. 19, 2010 1:00 a.m. ET

It isn't easy to fall for the style of game Lou Lamoriello has created and honed in New Jersey. It's even more difficult to be a fan of the rigid, arm's length, colorless approach he's taken with the media. However, the signing of Ilya Kovalchuk demonstrates, yet again, there isn't a wilier, more capable team architect in the league than the Devils' GM.
If anyone had predicted last summer Kovalchuk — one of the top unrestricted free agent prizes of 2010 — not only would be acquired by the Devils during the 2009-10 regular season, but also re-signed after he hit the market, that prediction-maker would have been locked inside an old-school pillory and made to pay for the rotten fruits and vegetables that got launched at him.
But that's Lamoriello for you. Where others fear to tread, "Sweet Lou" treads on others' fear.
It didn't matter that, by beating out the L.A. Kings for the services of Kovalchuk, the Devils would be presented with salary cap challenges — the most immediate being the fact New Jersey only had $4.2 million in available cap space before getting the Russian sniper's name on a contract. Now the cap hit for Kovalchuk will be $6 million per year after the details emered of the $102-million, 17-year deal.
Then there's the matter of one Zach Parise, the Devils left winger who has averaged more than 38 goals a year for the past three seasons — and who will be a restricted free agent after the 2010-11 campaign. Not including Kovalchuk's deal, New Jersey already had $41.8 million in cap room committed to 12 players in '11-12, leaving some to believe there wouldn't be enough money left to keep Parise with the Devils for years to come.
I say "some" believe that's true, but after a decade of watching Lamoriello's magic show, I'm not among that group.
Instead, I believe, come hell or high water, Lamoriello will get Parise's name on a contract extension before the next All-Star Game. I believe Lamoriello is one of the few, if not the only GM, who will actually banish one or two one-way NHL contracts to the American League to make the Devils' cap situation palatable this year.
Lamoriello lives by nobody's rules but his own and has three Stanley Cup rings to underscore their legitimacy. He could fire newly-minted head coach John MacLean tomorrow morning, hire his replacement by mid-afternoon, repeat that same process every day in August and September and I'd still be hesitant to say he had put even one foot down on the road to ruin.
It remains to be seen whether Kovalchuk will be a good fit in New Jersey. What isn't up for debate is that Lamoriello is as dangerous and dogged of an adversary as any GM in the league.
He might look and talk like a benevolent librarian, but inside that serene demeanor beats the bulging heart of a competition junkie that aches for its next talent fix.
And that pulse is what keeps the Devils in constant contention.
Adam Proteau, co-author of the book The Top 60 Since 1967, is writer and columnist for The Hockey News and a regular contributor to THN.com. His blog appears regularly, his Ask Adam feature appears Fridays and his column, Screen Shots, appears Thursdays.
For more great profiles, news and views from the world of hockey, subscribe to The Hockey News magazine.
---
---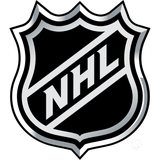 Get more from National Hockey League
Follow your favorites to get information about games, news and more
---