National Hockey League
National Hockey League
Kings edge Avs as Jones gets 8th win in first 8 NHL starts
Published
Dec. 21, 2013 12:00 a.m. ET

Martin Jones has done something even Hall of Fame goalie Patrick Roy never did — win his first eight NHL games.
Roy watched Jones become the second goalie to accomplish that feat — from the other bench — as the 23-year-old phenom made 23 saves for the Los Angeles Kings and stopped all three shots in the shootout for a 3-2 victory over the Colorado Avalanche on Saturday.
Jones has allowed eight goals on 234 shots while filling in for the injured Jonathan Quick, and has posted shutouts against Montreal, Edmonton and the New York Islanders. The only other goalie to win his first eight games was Philadelphia's Bob Froese in the 1982-83 season.
''Honestly, I don't even know what the record is,'' Jones said. ''It's a good start and it's something to build off of. I just wanted to make sure I came in here and did the things that made me successful in the past.
''Every night our guys come to play, and the pride they take in their defensive game is pretty impressive. So I can't give them enough credit.''
This was the second shootout involving Jones, who in his NHL debut on Dec. 3 stopped all nine shots in the tiebreaker against Anaheim. In this one, he stopped Matt Duchene, PA Parenteau and Ryan O'Reilly.
''These guys can put together a pretty good shootout lineup, so you know you're going to face some skilled players,'' Jones said. ''I just try to stay patient and try not to bite on the first move all the time.''
The only goal in the shootout was by Anze Kopitar, the Kings' second shooter. Kopitar has scored the deciding goal in four of the Kings' six shootout wins.
''Any goalie for us that is back there, we have a lot of confidence in them,'' Kopitar said. ''It's up to the shooters to get a couple.''
Jeff Carter and Justin Williams scored for the Kings (25-8-4), who are off to their best start after 37 games and have won nine of 10. They are 22-1-2 when allowing fewer than three goals.
O'Reilly and Erik Johnson scored power-play goals, and Duchene had two assists for the Avalanche, 4-4-2 in their last 10 following a 17-5-5 start.
Semyon Varlamov made 37 saves, one day after prosecutors in Denver dropped a domestic violence case against him.
Down 2-0, Colorado cut the deficit in half at 14:02 of the second with Johnson's fifth goal and third in four games. He got a cross-ice pass from Duchene in the left circle and one-timed it to the short side past Jones' glove while Jarret Stoll was off for tripping.
''It was a good play by them, a low lateral play,'' Jones said. ''I got a decent read on it, but I just wasn't able to extend my blocker out far enough. I thought we deserved to win in regulation. We needed one more big save that we didn't get.''
The Avalanche, 2 for 39 on the power play in their previous 13 games, cashed in again with 9:33 left in regulation while Mike Richards served a delay-of-game penalty.
O'Reilly, playing in his 300th regular-season game, converted a pass from behind the net from Duchene for his 12th goal.
''I thought we showed a lot of character. Being down 2-0 in L.A. is not easy,'' Roy said. ''We had a big break on that power play, and you see how important it is to score on it. That was a big point for us, no doubt about it.''
Los Angeles came in having allowed six goals in 77 short-handed situations over its previous 21 games.
The Kings, who needed almost eight minutes to get their first shot, opened the scoring 32 seconds before the end of the first period. Varlamov made a glove save on Drew Doughty's one-timer from the top of the left circle, but Carter beat defenseman Cory Sarich to the rebound and tucked his 11th goal past the goalie's outstretched left leg.
Williams made it 2-0 at 5:25 of the second, batting a fluttering puck over Varlamov's left shoulder for his team-high 12th goal.
NOTES: The in-house camera crew showed a fan holding up a handmade sign with a photo of Jones and the words: ''Glory to the newborn King.'' ... The Kings have been shut out only once this season - when the Avalanche beat them 1-0 at Staples Center on Nov. 23 with an overtime goal by Jamie McGinn and 33 saves by Varlamov.
---
---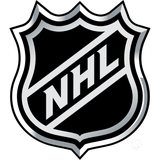 Get more from National Hockey League
Follow your favorites to get information about games, news and more
---