National Hockey League
National Hockey League
Kings 3, Avalanche 2, SO
Published
Apr. 12, 2013 7:25 a.m. ET

Jeff Carter and the Los Angeles Kings jumped on Colorado's first-time goalie for two goals in the opening minutes. They let up shortly afterward, failing to find the net again until the shootout.
Carter will look past the Kings' momentary lapses as long as the Stanley Cup champions keep moving toward the playoffs.
Carter scored his 24th goal and scored again in the shootout, and the Kings moved back into fourth place in the Western Conference with a 3-2 win over the Avalanche on Thursday night.
Mike Richards also scored in the first period against Colorado's Sami Aittokallio, and Jonathan Quick made 26 saves as the Kings ended a two-game losing streak. Captain Dustin Brown and Anze Kopitar also scored in Los Angeles' 3-for-3 shootout against Jean-Sebastien Giguere, who came in late when Aittokallio went down with cramps in both legs.
Carter is chasing the Richard Trophy while he leads the Kings down the stretch, although their halfhearted finish against the West's worst team gave him pause.
''I thought we were really good in the first,'' said Carter, the NHL's third-leading goal scorer. ''We got pucks deep and used their D, and when we're doing that, we roll pretty good. We got away from it. They started pressing a little bit, but good or bad, it's a big two points for us.''
Despite that unimpressive finish to regulation, the Kings got back on track after giving up four goals in the third period of their previous game, a 5-1 loss in Dallas on Tuesday. Los Angeles (23-14-4), which hasn't lost three straight since an 0-2-1 start to the season, leaped one point back ahead of San Jose, which has a game in hand on the Kings.
Quick turned aside Matt Duchene's clean breakaway in the third period while earning his 145th career victory, pulling the Conn Smythe Trophy winner even with Kelly Hrudey for the second-most wins in franchise history.
''The first (period) was good,'' Kopitar said. ''We came out strong, outshot them in the first by quite a bit, and sat back a little bit, which is not the best thing to do, obviously.''
Patrick Bordeleau scored his first career goal with 14:55 to play to even it for the last-place Avalanche, who nearly pulled another upset in Southern California. Paul Stastny also scored for Colorado, which ended a 14-game road losing streak since Feb. 14 with a 4-1 win at powerful Anaheim on Wednesday.
Aittokallio stopped 23 shots in his NHL debut for the Avalanche before leaving with 10:36 to play in regulation. Giguere stopped 12 shots after relieving Aittokallio, but couldn't stop any Kings in the shootout.
''There's been lots of positives the last two games,'' Giguere said. ''We needed a bit of a push-back from the guys. I think we did that the last couple of nights. It was a tough start against a good team. We had a rookie goaltender, his first NHL start, (but) he battled hard for us. He gave us a chance.''
Colorado had lost five straight before knocking off the Pacific Division-leading Ducks, responding to Giguere's pointed public criticism with its most impressive win in a month. After relieving Aittokallio, Giguere made a huge save in the final 30 seconds of regulation, scrambling on his hands and knees to glove Carter's attempt at a wraparound goal.
''Once we got our legs under us, we started to take the play to L.A.,'' Colorado coach Joe Sacco said. ''When Jiggy came in, he made some big saves for us. I'm proud of the way we came back and competed. When you work hard and do things right, you get rewarded.''
The Avalanche recalled Aittokallio from the AHL's Lake Erie Monsters on Tuesday at the close of his first North American pro season while Semyon Varlamov is sidelined with an injured hip.
After Los Angeles' early goals, Aittokallio recovered and played well until he went down in a heap untouched midway through the third period while the short-handed Kings pressed the action in Colorado's end. Sacco said Aittokallio became dehydrated in the humid Staples Center.
Colorado also lost defenseman Erik Johnson early to an injured wrist.
Carter scored 5 1/2 minutes into the first period during a power play, finding a small hole over Aittokallio's far shoulder with an impressive wrist shot. Just 1:47 later, Richards found the puck in the slot and beat Aittokallio for his 10th goal.
When the Kings struggled in the second period, Stastny jammed the puck under Quick for his ninth goal - his first since returning Wednesday from an eight-game absence with a foot injury.
Bordeleau evened it when his long shot deflected off Kyle Clifford's stick, slowing down the puck to a change-up that slid past an unsuspecting Quick. The 27-year-old Bordeleau made his NHL debut this season, but didn't score a goal in his first 38 games for Colorado.
NOTES: Colorado kept C Milan Hejduk out of the lineup for the seventh straight game, although the veteran scorer's injured shoulder apparently has healed enough for him to play. ... The 20-year-old Aittokallio was a fourth-round choice in the 2010 draft. ... Richards extended his point streak to five games.
---
---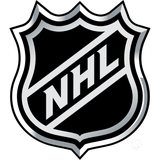 Get more from National Hockey League
Follow your favorites to get information about games, news and more
---