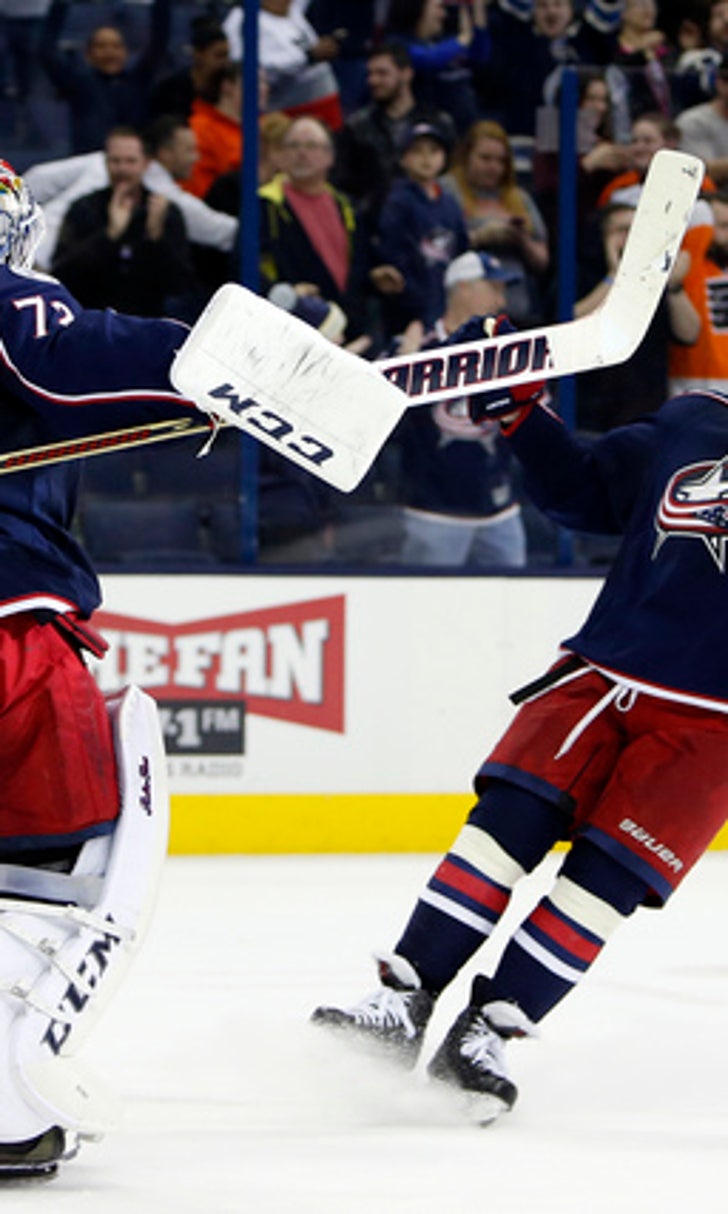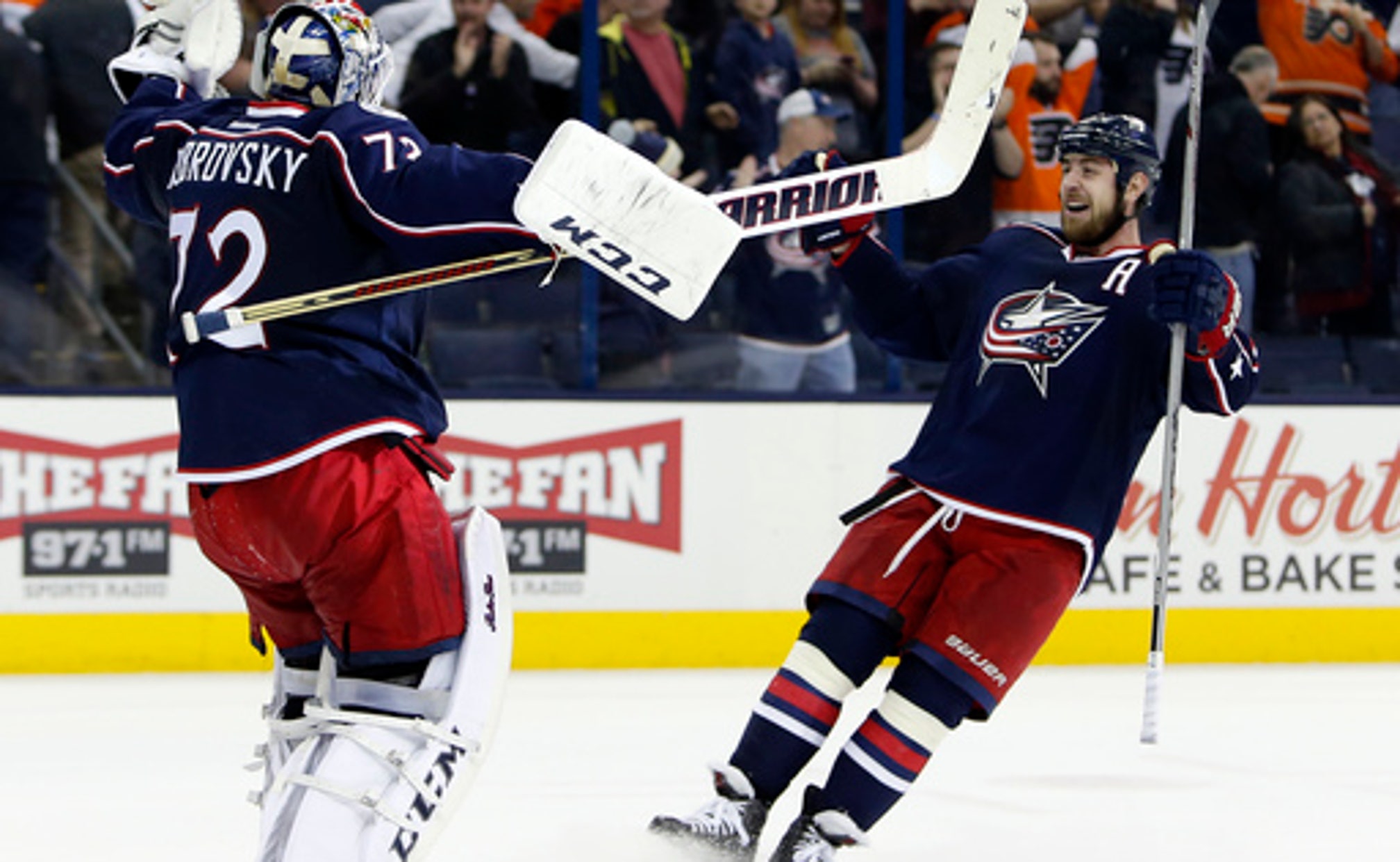 Jenner, Atkinson rally Blue Jackets past Flyers 3-2 in SO
BY foxsports • March 23, 2016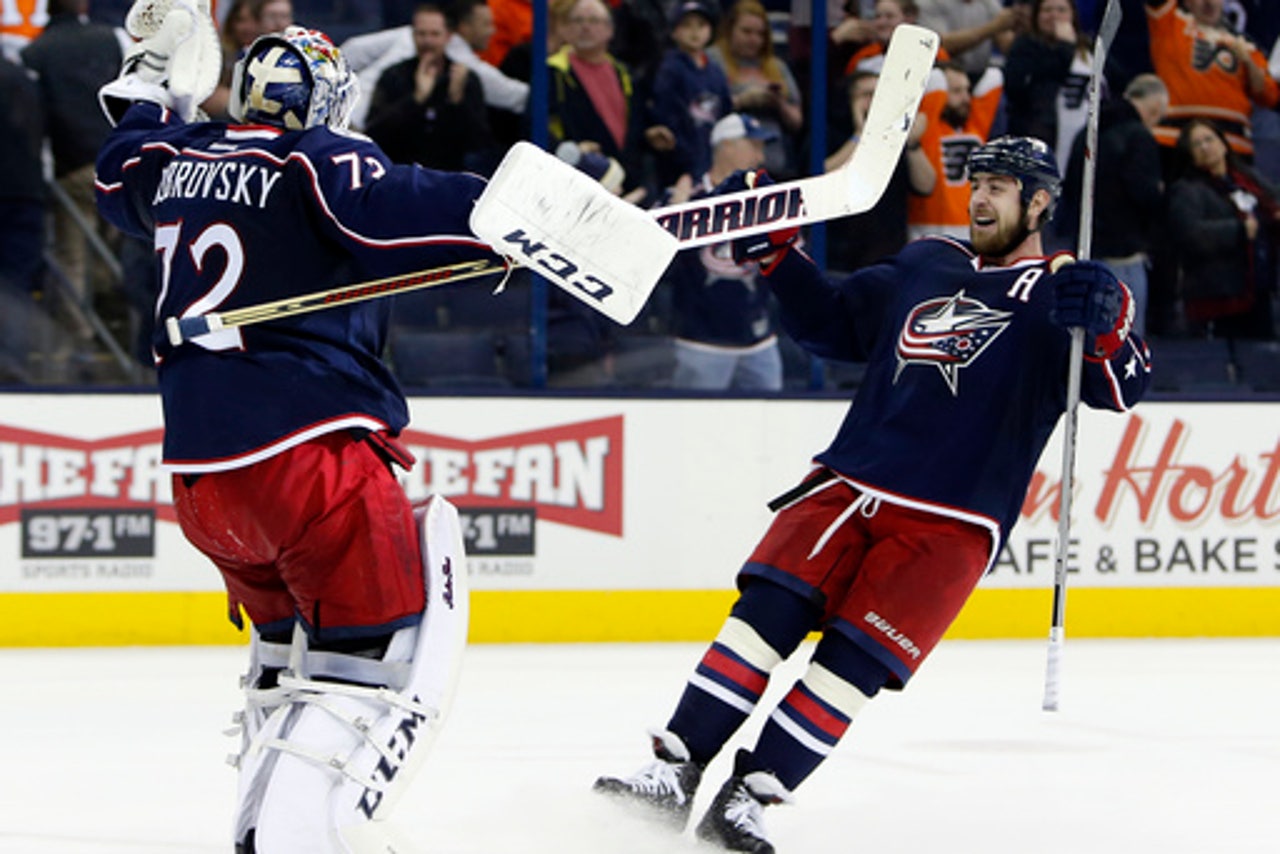 COLUMBUS, Ohio (AP) Steve Mason was brilliant for nearly 59 minutes Tuesday night. He couldn't hold on long enough to get the Philadelphia Flyers a win they desperately needed.
Boone Jenner scored late in the third period and again in the shootout after Cam Atkinson's tying goal with 8 seconds left, rallying the Columbus Blue Jackets to an improbable 3-2 victory over Mason and the Flyers.
''We gave away the extra point there,'' said Mason, who finished with 51 saves. ''It's a real disappointing thing to happen.''
Jenner scored in the fifth round of the shootout when he faked Mason out of the net and fired the puck in. Sergei Bobrvosky turned away Sean Couturier moments later to secure the win for Columbus.
Philadelphia blew a two-goal lead in the final 65 seconds, but still earned a point. That was enough to pull the Flyers into a tie with Detroit for the final playoff position in the Eastern Conference.
Still, they knew they missed a great opportunity to grab another crucial point on the road.
''Got a two-goal lead and walk away with one point,'' coach Dave Hakstol said. ''With where we're at, that's not good enough for us.''
For the Blue Jackets, the game was a chance to play spoiler. But it took them nearly three full periods to become a nuisance.
''It just happened that it took 59 minutes,'' Jenner said. ''We scored two at the end there to give us a chance in overtime and I think from then on we were rolling.''
The Blue Jackets pulled Bobrovsky despite Philadelphia being on a power play in the closing minutes, leading to Jenner's goal that made it 2-1.
Back at even strength not even a minute later and with Bobrovsky again off the ice, Atkinson found space just in front of Mason to net the equalizer.
''I score a majority of my goals in that area,'' Atkinson said. ''That's my sweet spot and I just found some space to put it up top.''
Ryan White and captain Claude Giroux scored for the Flyers. The loss was Philadelphia's eighth straight in Columbus since December 2005.
''They deserved it. They outplayed us most of the night,'' White said. ''It's a tough loss for sure, but I don't think we deserved better than what we got, I'll tell you that much. Just got to be better.''
White shoved home a power-play goal through Bobrovsky's legs at 11:54 of the fourth to give the Flyers a 2-0 lead. Bobrovsky stopped shots from Brayden Schenn and Couturier initially, but White found the net on the third try.
The Flyers challenged Bobrovsky multiple times later in the period, but failed to beat him before giving up the two late goals.
''I thought we played well all night long,'' Columbus coach John Tortorella said. ''We just stayed with it and quite honestly I thought it was a game we deserved to win.''
Giroux opened the scoring at 11:42 of the first, firing a quick shot past Bobrovsky off a feed from Schenn. He gained possession after Columbus defenseman Ryan Murray couldn't handle the puck, then hit Giroux, who found the back of the net for his 20th goal of the season.
Bobrovsky finished with 31 saves to earn his second win in five tries since his March 11 return from a groin injury. The win gave him 96 with the Blue Jackets, which tied the franchise record set by Mason from 2008-13.
Columbus traded Mason to Philadelphia on April 3, 2013.
''It's a huge win, definitely,'' Bobrovsky said. ''Obviously guys worked hard until the very end and got rewarded for that.''
The victory was the second in three games for Columbus. Tortorella was pleased with how his team played, but he wishes the victory meant more than just thwarting an opponent's chances in the playoff hunt.
''I wish the games meant something,'' Tortorella said. ''I wish it was us trying to crawl in the playoffs and it'd be a better lesson. But you've got to take it as a lesson to stay with it.''
The Flyers have two games remaining on their road trip, starting Thursday in Colorado.
''This doesn't sit very well,'' Hakstol said. ''But we'll go back at it two nights from now.''
NOTES: Columbus forward Jared Boll received a game misconduct for a blind-side hit on Pierre-Edouard Bellemare as the Flyers turned up ice with possession. A scrum ensued, but Boll was the lone player ejected. ... Columbus hosts Carolina on Thursday before embarking on a four-game road trip that starts Monday in Nashville.
---
---