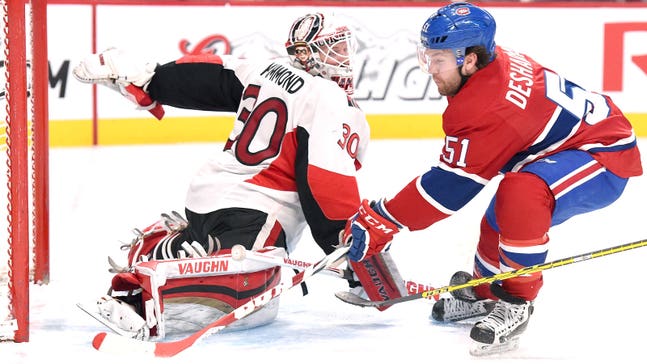 Handful of Ottawa prospects turn down year into start of stellar future
Published
May. 8, 2015 12:16 p.m. ET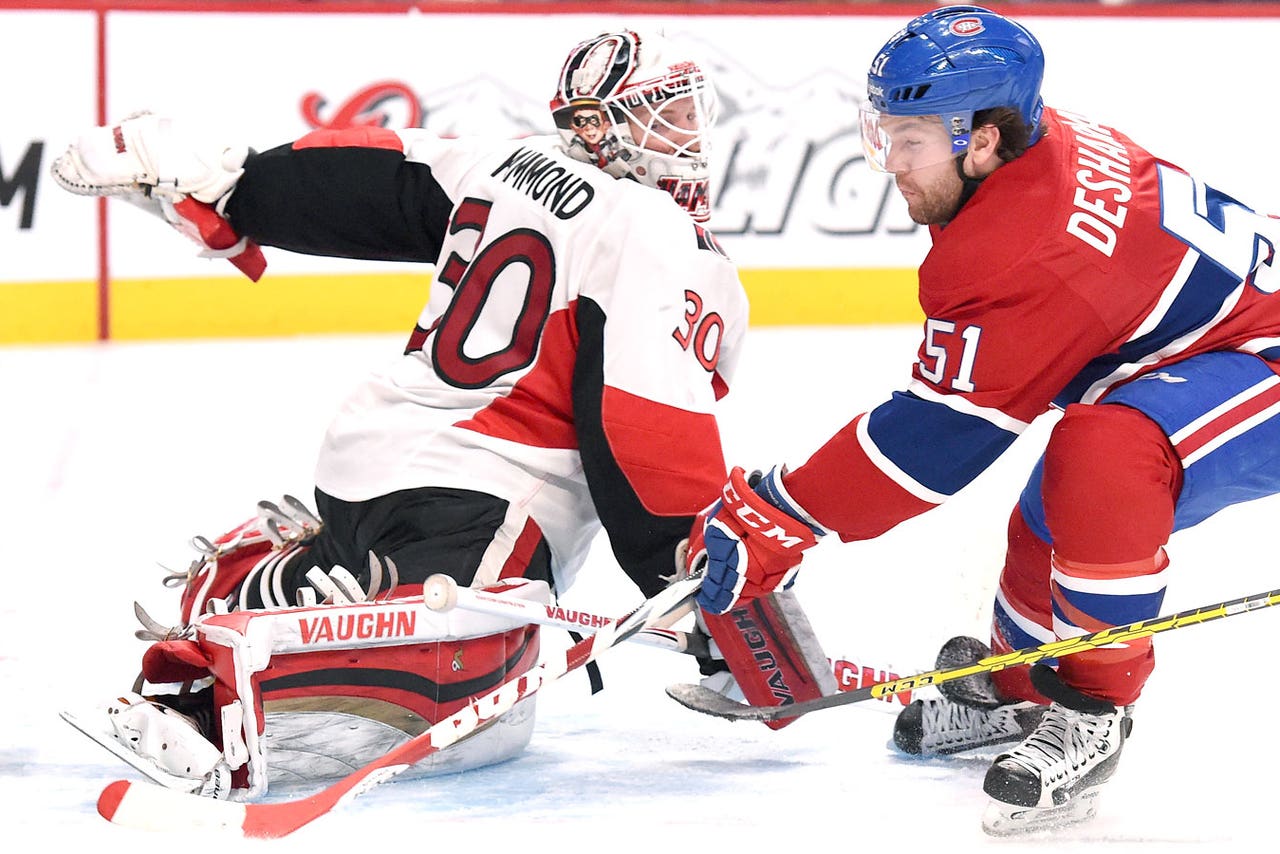 Back in December, Ottawa was a struggling team whose situation was so desperate that it fired its head coach. But by the end of March, Ottawa was a playoff team, and the play of many of its youngest players seemed to propel the club into the better half of the league standings. 
Hockey's Future recently awarded some of Ottawa's young stars with end-of-year superlatives, and when it came time to choose the Prospect of the Year, the website was unable to narrow the choices down to one winner.
Instead, it named Andrew Hammond and Mark Stone co-Prospects of the Year. 
"Hammond had a special year, but Mark Stone deserves to share this award with him," Hockey's Future wrote. "Stone was one of the best players in the NHL from December to April, and his 64 points made him the highest scoring rookie in the history of the team—ahead of the legendary Daniel Alfredsson. He also led the entire NHL in takeaways, which has some wondering why he was not nominated for a Selke Trophy. Give it a few years; if he keeps this up, he will take it home sooner rather than later."
Hammond finished the year with a 20-1-2 record, which went down as the best start by a rookie goaltender in NHL history. He faltered in the playoffs, so it is difficult to tell whether he will be able to continue his impressive run next season, but Hammond and Stone both have clearly made the future an exciting prospect for Ottawa.
(h/t Hockey's Future)
Photo by Francois Lacasse/NHLI via Getty Images
---
---