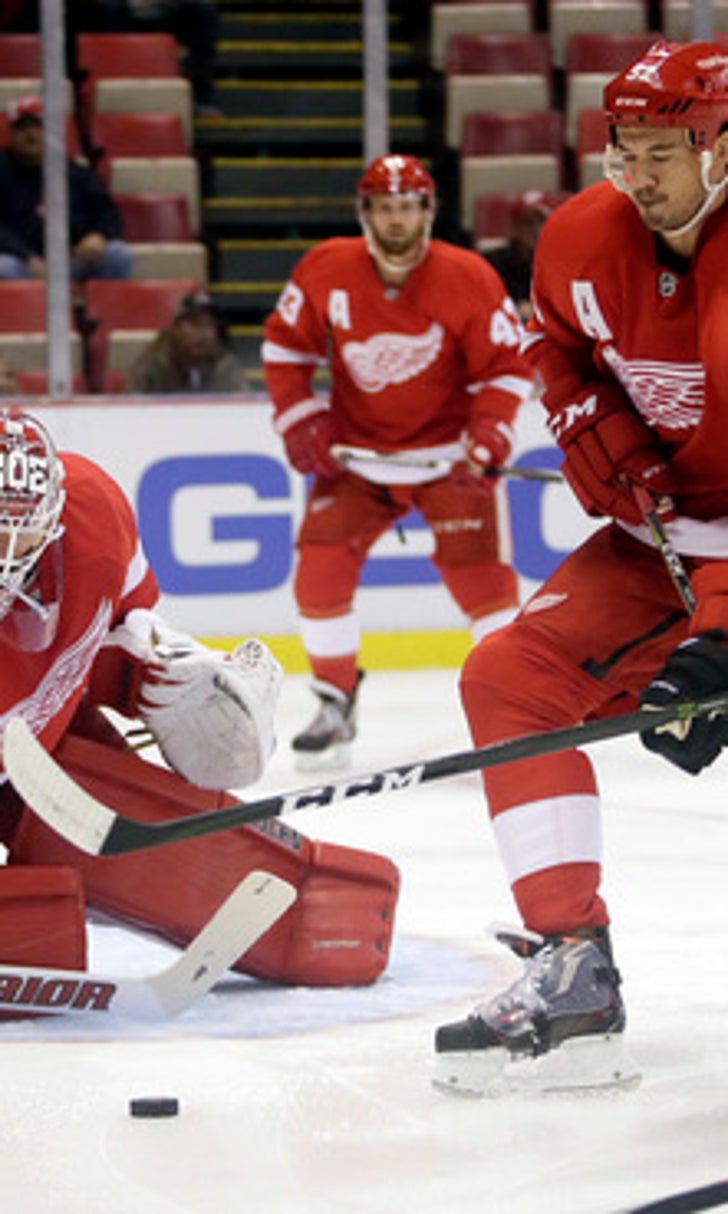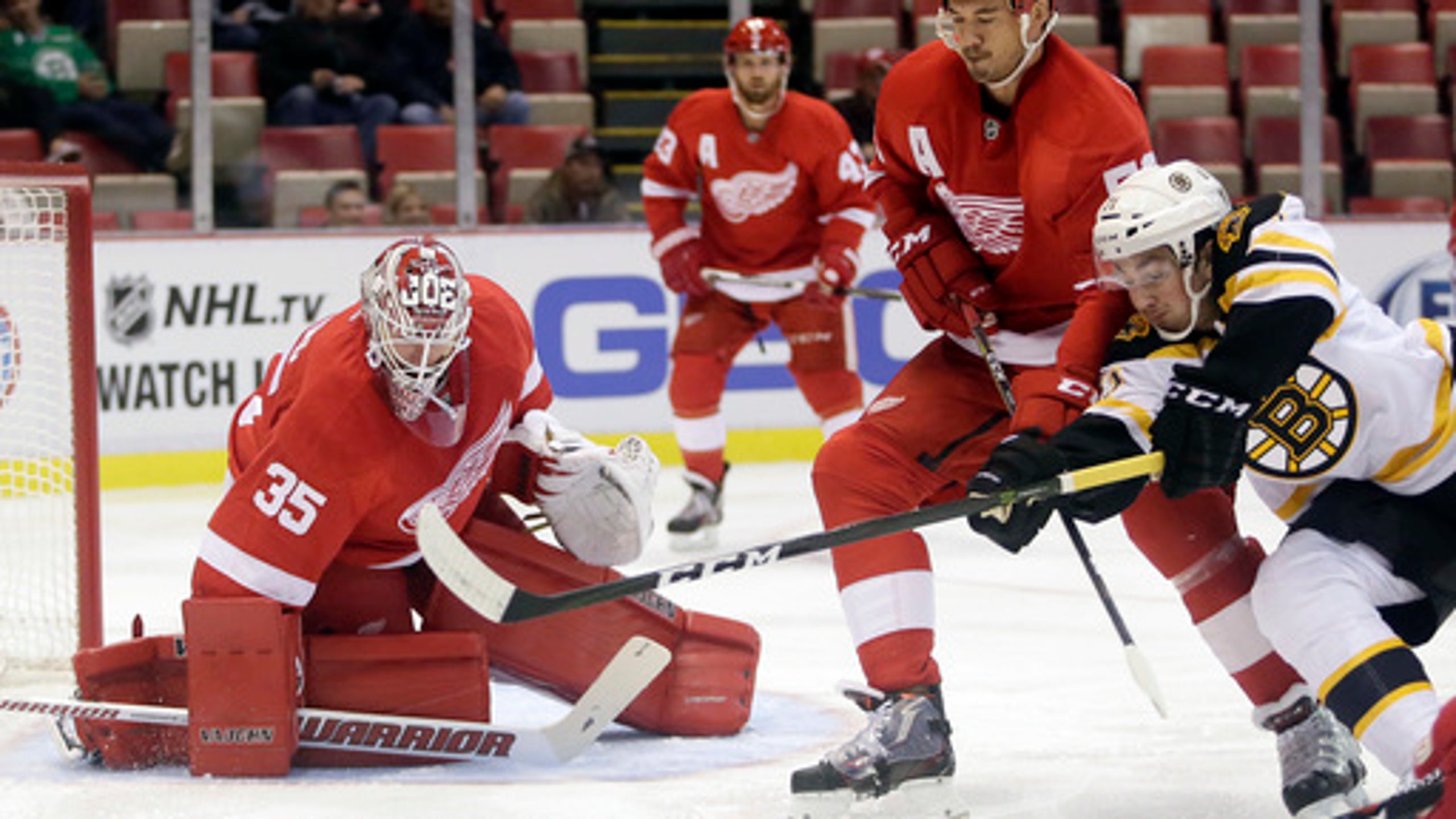 Detroit Red Wings start season without Datsyuk, new faces
BY foxsports • October 3, 2016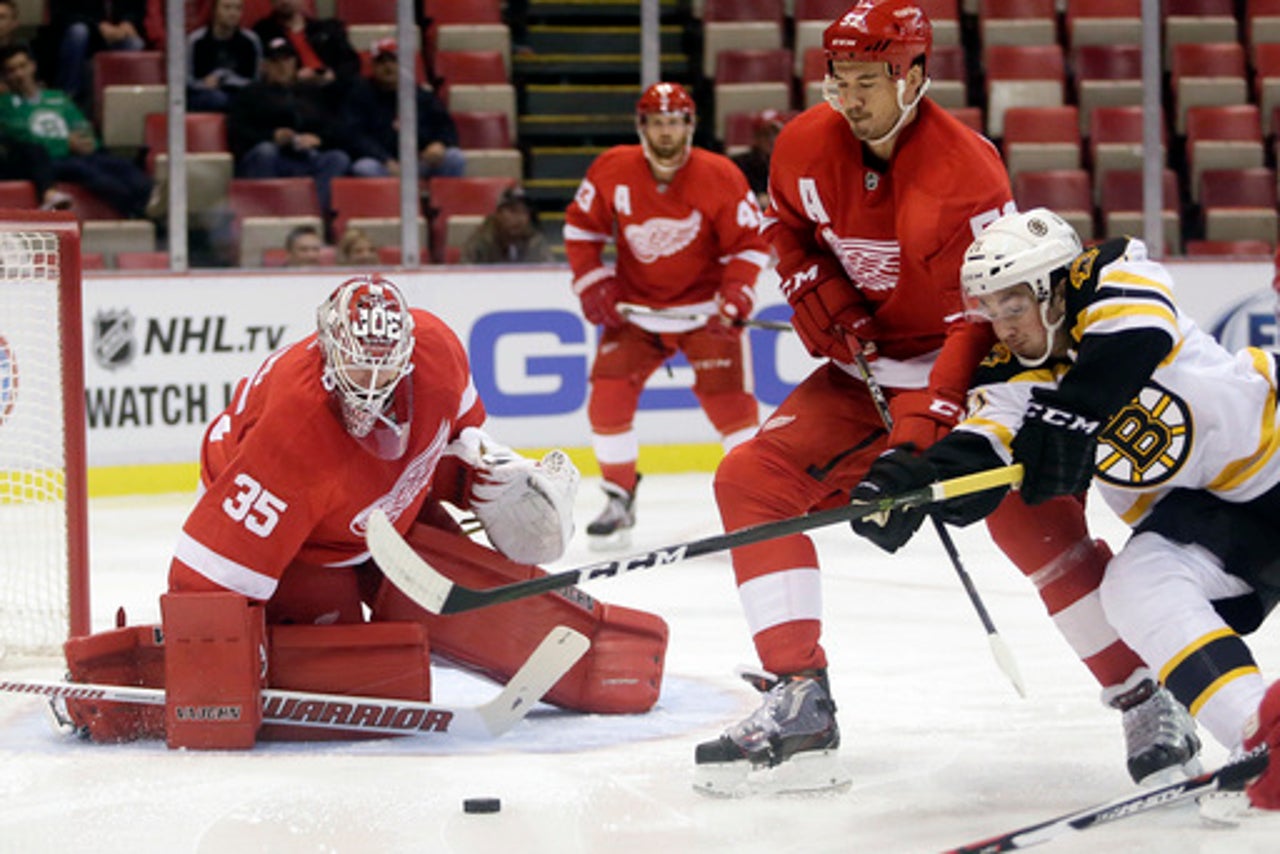 DETROIT (AP) Pavel Datsyuk is not skating with the Detroit Red Wings at the start of a season for the first time since 2000.
With newcomers such as Frans Nielsen, the Red Wings hope they finish well enough to earn a 26th consecutive postseason appearance.
''We do not have a Pavel Datsyuk or Henrik Zetterberg in his prime,'' general manager Ken Holland said Monday. ''We're going to have to generate offense by committee, rolling four lines and getting something out of each one.''
The Red Wings are paying Nielsen $31.5 million over six years to play a key part in their plans to recover from the loss of Datsyuk, who left the NHL to return to Russia to continue his career near his family. Datsyuk had $7.5 million and one year left on his contract, but the Red Wings got salary-cap relief by technically trading him to Arizona last summer even though the dazzling center won't play for the Coyotes.
Nielsen, a 32-year-old center from Denmark, had 119 goals and 349 points with the New York Islanders since making his debut with them during the 2006-07 season.
''We added the best center we could last summer,'' Holland said. ''He's a good, two-way player, who historically has been able to chip in about 50 points a season.''
Nielsen prides himself on being able to help on defense as much as offense, saying he has patterned his game after Zetterberg.
''I always looked up to a guy like Zetterberg,'' Nielsen said while playing for Team Europe in the World Cup of Hockey. ''But I never had a guy like that on my team.''
Here are some other things to watch for from the Red Wings, who begin the regular season Oct. 13 at Tampa Bay:
COMEBACK CHANCE
The Red Wings signed winger Thomas Vanek to a one-year, $2.6 million deal in free agency shortly after the Minnesota Wild bought out the last year of his three-year, $19.5 million deal. Vanek had a career-low 18 goals last season, his second in Minnesota, after scoring 40-plus goals twice and 30-plus goals in two other seasons.
It sounds like the 32-year-old Vanek is very fired up to prove he can still score.
''I'm going to get a chance to go to the front of the net more than I did the past two years,'' Vanek said.
YOUTH MOVEMENT
Detroit got a much-needed and relatively unexpected boost last season when rookie Dylan Larkin had 23 goals and 22 assists. The franchise needs the 20-year-old to avoid a sophomore slump.
''Last year, he came in with very little expectations and he had 45 points and everybody said he had a great year,'' coach Jeff Blashill said. ''Now the expectations go through the roof and all of a sudden he might have a real similar year and people are disappointed.''
The Red Wings also must get production from 24-and-younger players such as Andreas Athanasiou, Anthony Mantha, Riley Sheahan, Alexey Marchenko and Tomas Jurco.
INJURY WATCH
Zetterberg and a fellow Swede, defenseman Niklas Kronwall, chose not to play for their country in the World Cup of Hockey because they're recovering from knee injuries. Both were skating early in the preseason, hoping to slowly but surely get healthy enough to play.
''We'd love to have them both ready for Game 1, but it is an 82-game marathon,'' Holland said. ''Henrik hurt his knee warming up for the World Cup. For Niklas, he has degenerative problem that he's trying to manage.''
Jurco is recovering from back surgery and likely will stay out of the lineup until November.
BETWEEN THE PIPES
Petr Mrazek goes into the season as the No. 1 goaltender after beating out Jimmy Howard for the job.
''He was one of the league's top goaltenders until February last year when the wheels came off,'' Holland said. ''We're hoping that experience is beneficial for him.''
COACHING CHANGES
Blashill, entering his second season, has a revamped staff. John Torchetti, former interim coach of the Wild, and Doug Houda were hired as assistant coaches. Goaltender coach Jeff Salajko was added to replace Jim Bedard, who had worked for the franchise for 18 seasons.
---
Follow Larry Lage at www.twitter.com/larrylage and follow his work at www.bigstory.ap.org/content/larry-lage
---
---