National Hockey League
National Hockey League
Canucks C Malhotra cleared to practice
Published
May. 27, 2011 1:00 a.m. ET

Manny Malhotra's season with the Vancouver Canucks was supposed to be over when a deflected puck exploded into his left eye in mid-March.
There were bigger concerns that his vision and career were done, too.
But on Friday, Malhotra was cleared for ''light contact'' in practice, reason enough to celebrate - whether or not the popular assistant captain and valuable shutdown center will be ready next week for the Stanley Cup finals. That it is a possibility that had teammates smiling.
''There's a lot of ifs still,'' captain Henrik Sedin said. ''But we're just extremely happy to have him on the ice and to see where he is now from two or three days after the incident, when we were concerned about his future in terms of losing his vision. And now he's back on the ice practicing with us, that's good enough for us and it's up to him now to see how he feels.''
Malhotra actually rejoined the Canucks at practice just over two weeks ago, at first skating in a team-colored tracksuit and full-face shield. The shield remains to protect an eye that has undergone at least two surgical procedures since being hit during a March 16 game. The team announced five days later that his season was over, but now, 10 weeks after the injury, General manager Mike Gillis was ''cautiously optimistic'' Malhotra would play for the Stanley Cup.
''Coming from the possibility of losing your eye to that stage this quickly is absolutely remarkable,'' Gillis said. ''If you're looking at odds, the likelihood of him not experiencing any problems through this that most people go through, it's remarkable. It's almost stunning.''
Malhotra still has another surgery remaining, and the recovery time from that is six weeks. But Gillis said it doesn't need to be performed before he plays.
''The doctors need to be comfortable he is stable, his eye is stable, that absolutely no further damage could ever occur,'' Gillis said, adding the team wasn't counting on anything it gets that clearance. ''If things continue to go really well, we're all cautiously optimistic.''
A long delay before the Cup final starts doesn't hurt Malhotra's cause. With Boston and Tampa Bay playing Game 7 Friday night to determine their opponent, Game 1 isn't until Wednesday night in Vancouver. And after that there are two more days off before the Canucks, who knocked the San Jose Sharks in five games in the Western Conference finals Tuesday night, host Game 2.
Whether or not Malhotra, the 31-year-old faceoff and penalty-killing specialist, can have an immediate impact remains to be seen. An assistant captain despite being in the first season of a three-year, $7.5 million free-agent contract, the 12-year NHL veteran was second in the NHL at 61.7 percent, and a big part of a penalty-killing unit ranked No.1 in the league when he was injured.
Malhotra still hasn't addressed the media other than an April 6 statement thanking the surgeons, organization and fans for their support. But he continued to lead while injured, acting like an extra coach even before being cleared to travel during the conference semifinals. He s been in on penalty kill meetings and dished out advice on everything from shooting to faceoffs.
Even if Malhotra can't step back in as a third-line shutdown center - trade deadline acquisition Maxim Lapierre has played well in that spot - his return will provide a psychological boost. Forward Raffi Torres played with Malhotra in Columbus and growing up in Ontario, and as the only healthy Canuck with Cup final experience he knows firsthand how much a returning player can mean.
Torres played for the Edmonton Oilers when Carolina forward Eric Cole made a surprise return from a broken neck for the final two games of the 2006 Stanley Cup finals, helping spark the Hurricanes to wins in both and the championship.
''Their team got a huge spark from that guy,'' Torres said about Cole. ''And he was part of the reason they won, so hopefully Manny can bring that.
---
---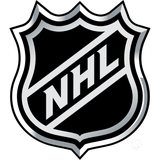 Get more from National Hockey League
Follow your favorites to get information about games, news and more
---